A new day has dawned for Good Day Roasting in New York City. Good Day Owner and Roaster Reuben Villagomez is sunsetting the brand while firing new retail shops in Brooklyn supported by a new coffee brand, Paloma Craft Coffee Roasters.
The pandemic-era rebrand began with the opening of the first Paloma shops on Meserole Ave. in Greenpoint in September of 2020. The 120-square-foot shop, initially called Espresso Paloma but now called Paloma Coffee & Bakery (Instagram link), features counter and sidewalk service showcasing coffees roasted by Villagomez, as well as baked goods.
"I had this image of Montemartre, Paris crossed with Las Ramblas in Barcelona, and all the handwritten funky signs hanging on funky exteriors that served some of the best food I've ever tasted," Villagomez told Daily Coffee News. "I wanted to evoke some of that, and I also happened to be on a shoestring budget."
In February, with the addition of executive pastry chef Alexander Zecena, Paloma's bakery operation became a central focus for the business. Pastries such as "adult pop tarts," scones, brioche, breads and cakes alongside savory items such as Spanish Tortilla combine American nostalgia with European comfort.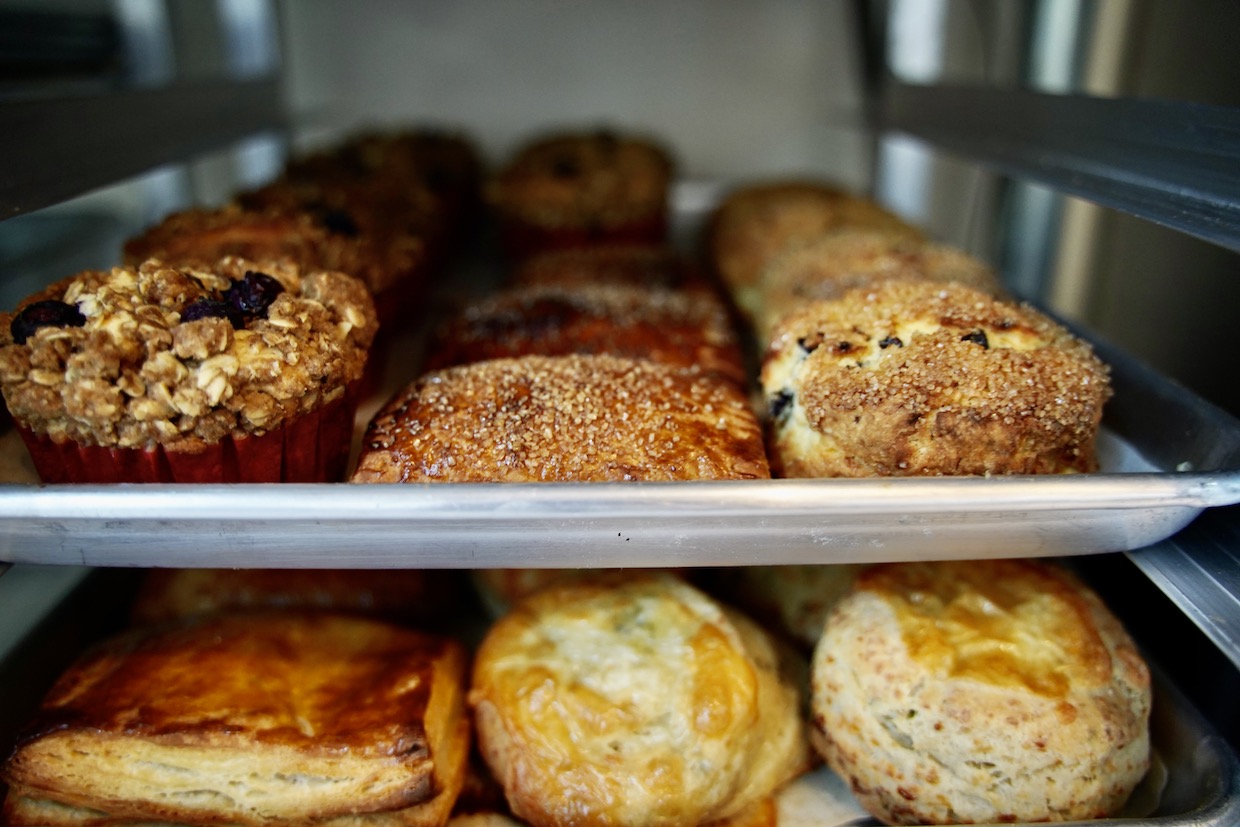 "[Zecena] has become an integral part of the leadership and now spearheads all aspects of our food program, which has become such a part of who we are that we're building it into our brand," Villagomez told Daily Coffee News. "We want customers to expect the best of both worlds under one roof."
To build upon the baking operation, Paloma expanded to a second retail location in Williamsburg in July of this year. That shop, called Paloma Craft Coffee Roasters, now supplies both shops with baked goods while serving customers on colorful bistro tables and chairs lined up on the sidewalk outside for a European-style respite.
---
Related Reading
---
Roasting for both Paloma shops is done by Villagomez on the 15-kilo Mill City Roasters machine at the Regalia Roasting Collective co-roasting facility in Long Island City, from which Villagomez originally launched Good Day Roasting as a small, versatile private-label roaster, before pivoting into retail during the pandemic.
"I never thought of Good Day Roasting as the brand I would put forward to the world," said Villagomez, whose daughter, Paloma, was born just prior to the opening of the first cafe. "I felt like it was appropriate, naming it after my daughter. You know, pandemic baby, pandemic cafe; and I knew I would never fall out of love with the name."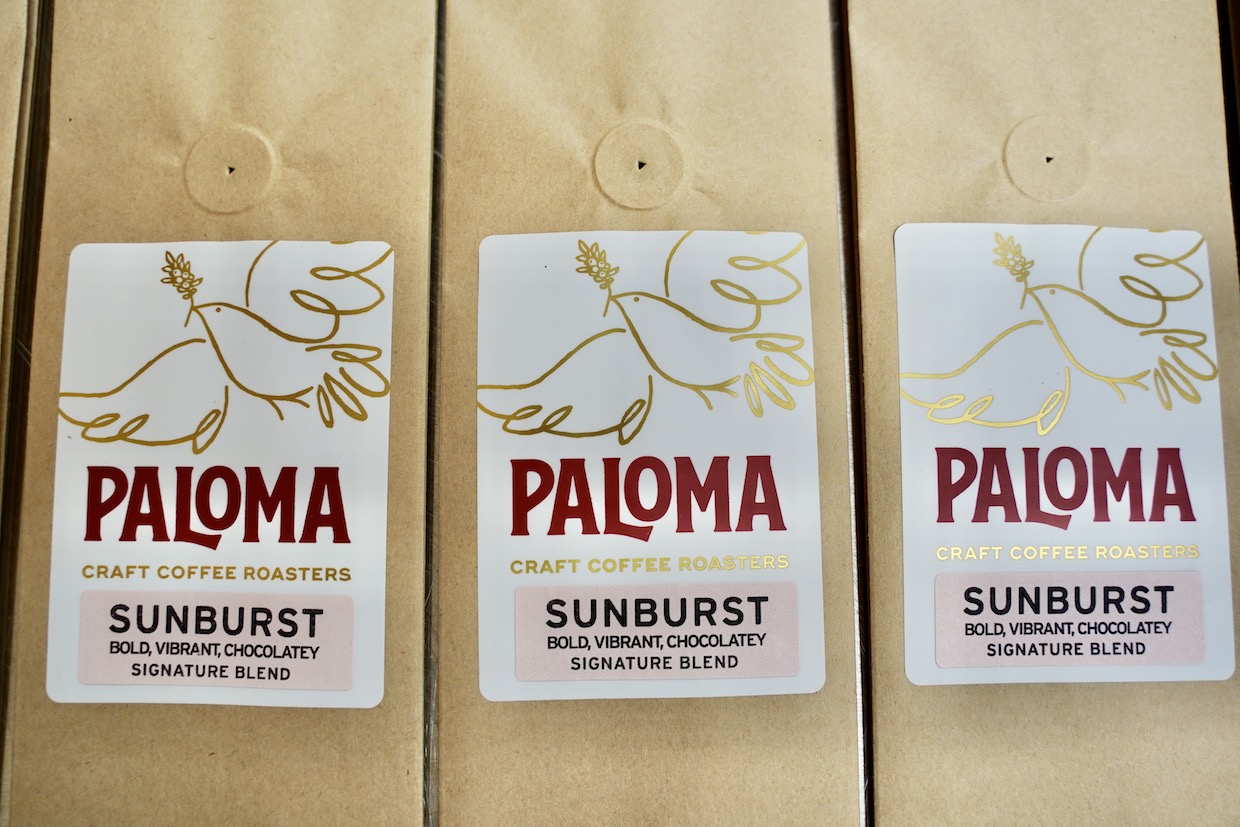 Villagomez also hopes every coffee served at Paloma is treated with love — or at least meticulous quality control and precision. While some cafes let a laboratory-like spectacle of preparation speak for itself, Villagomez urges Paloma baristas to handle the drink-making largely behind the scenes before presenting the final product with minimal fuss but plenty of pride.
"We're much more about a feeling of electricity and excitement with the customer," said Villagomez. "I feel like people respond to that. Customers go to one place or the other because they're finding something there that they can't find elsewhere, and that can be a range of different things. I think that the feeling has a lot to do with it, and then the flavors, especially on the first sip. We do a lot of things to make the first sip extremely good."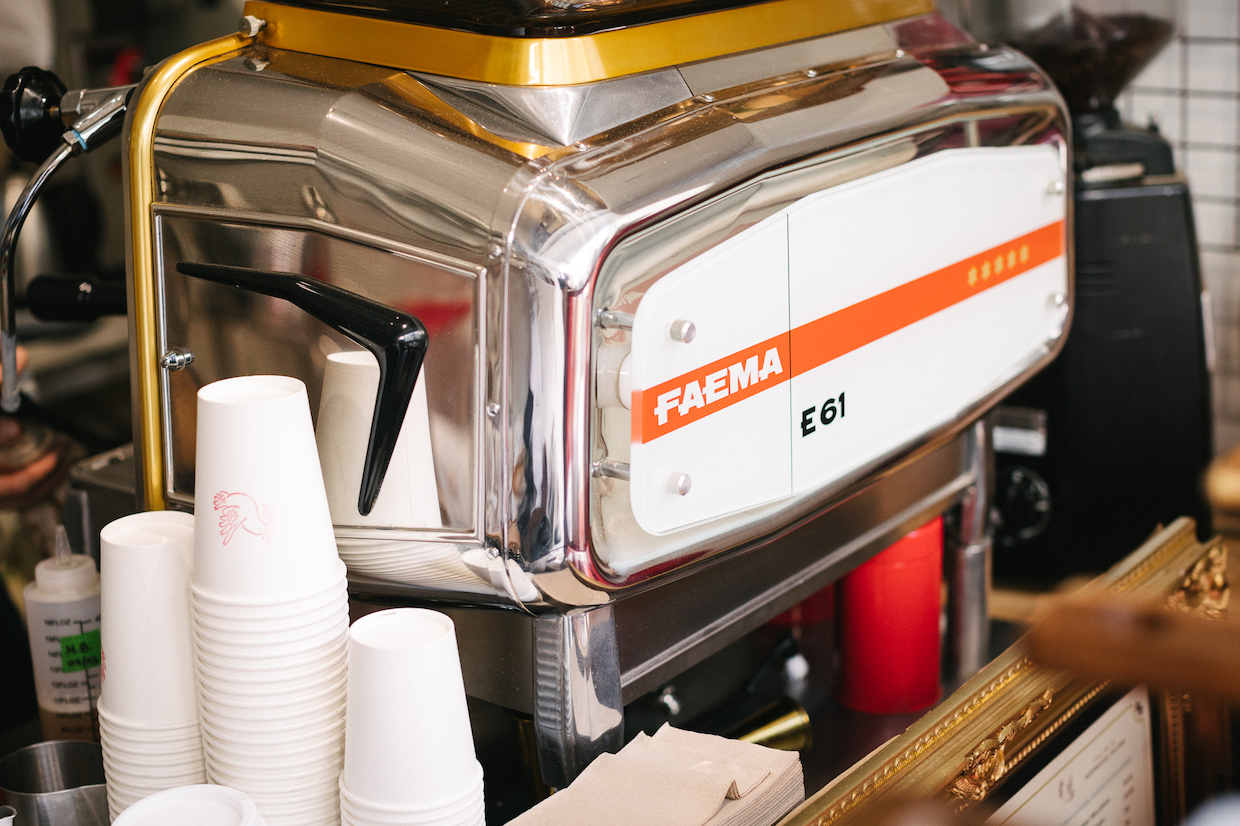 Early next year, the Greenpoint location is slated to move to the larger space next door, on the corner of Meserole and Manhattan to constitute Paloma's "coffee flagship." A third Paloma location with space for a larger commercial bakery, on India Street in Greenpoint, is currently under construction for a projected Spring 2022 opening.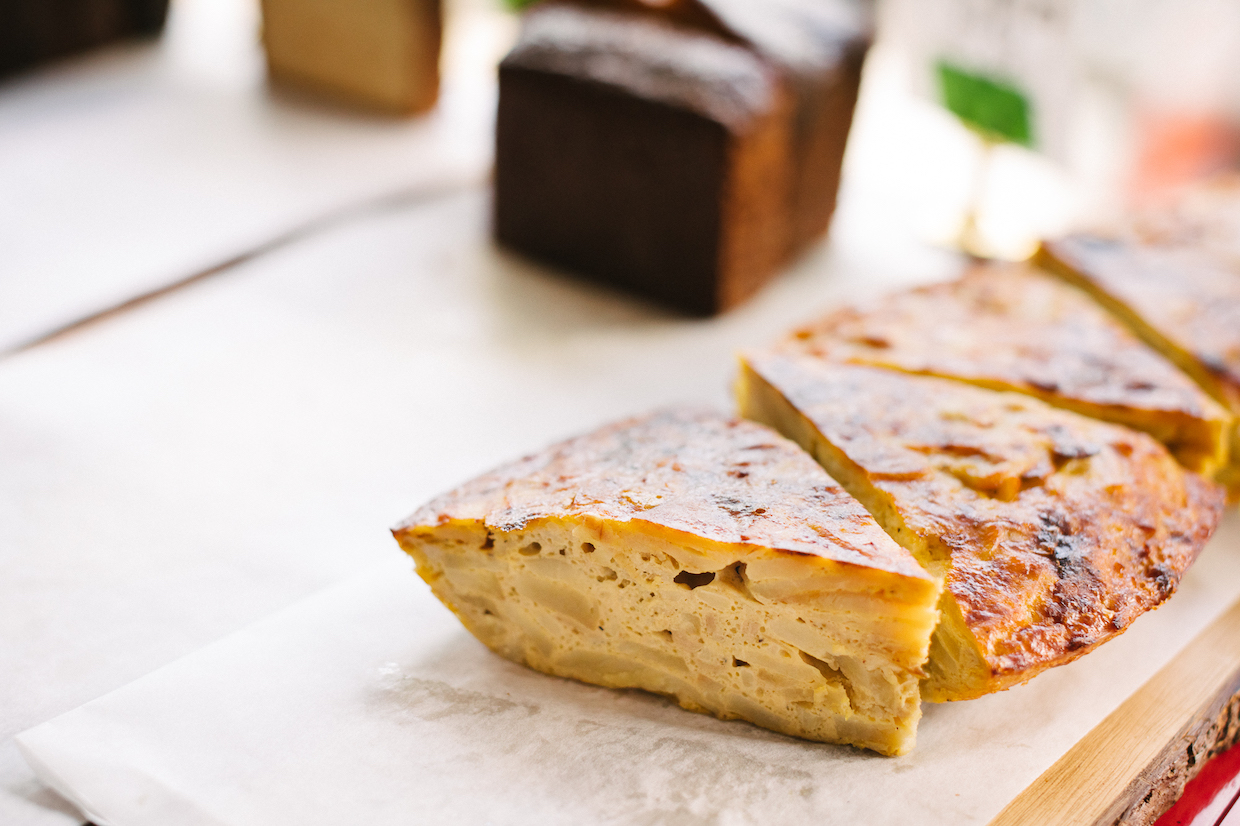 ---
Paloma Coffee & Bakery is located at 117 Meserole Ave., and Paloma Craft Coffee Roasters is located at 349 Union Ave, both in Brooklyn, New York. Tell us about your new coffee shop or roastery here.
Howard Bryman
Howard Bryman is the associate editor of Daily Coffee News by Roast Magazine. He is based in Portland, Oregon.