The "serve yourself from the airpot by the condiment station" model in coffee retail settings has received a modern, sleek interpretation from an Australian coffee company operating in Japan.
Single O, which has been helping to lead the specialty coffee charge in Sydney and beyond since 2003, including operating a Tokyo wholesale roastery for the past five years, recently unveiled a coffee dispensing system called Freepour Coffee On Tap at its first branded Tokyo cafe, in Hamacho.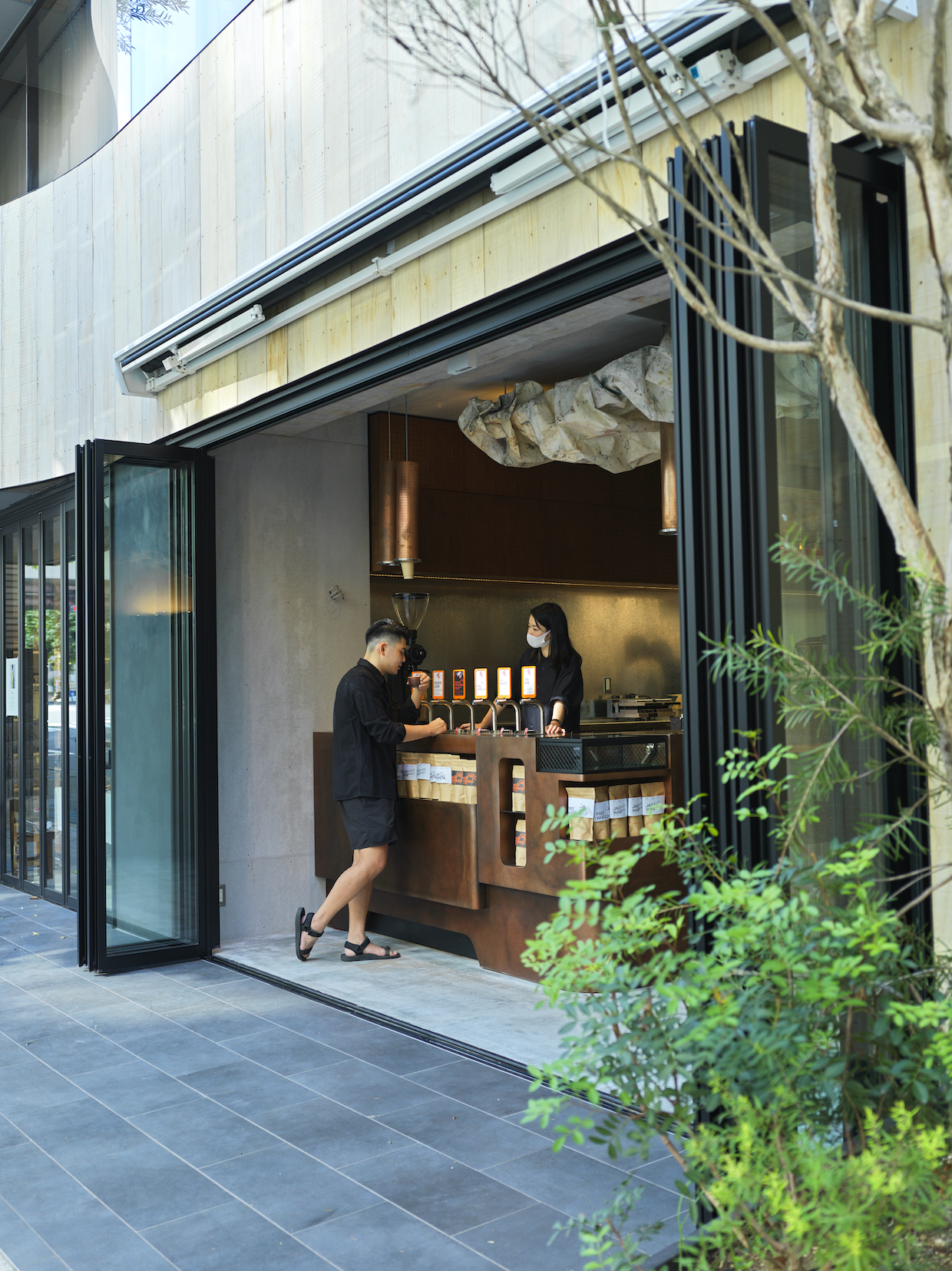 Resembling a set of beer taps, the six-tap system for hot batch brews that flow from the main bar is designed to give guests more time to choose the right coffee with less time waiting in line.
Each tap shares the details of the brewed coffees, including the place of origin, post-harvest processing method and coffee variety. Catering to the on-the-go set, the tap brews are prepaid through a subscription service.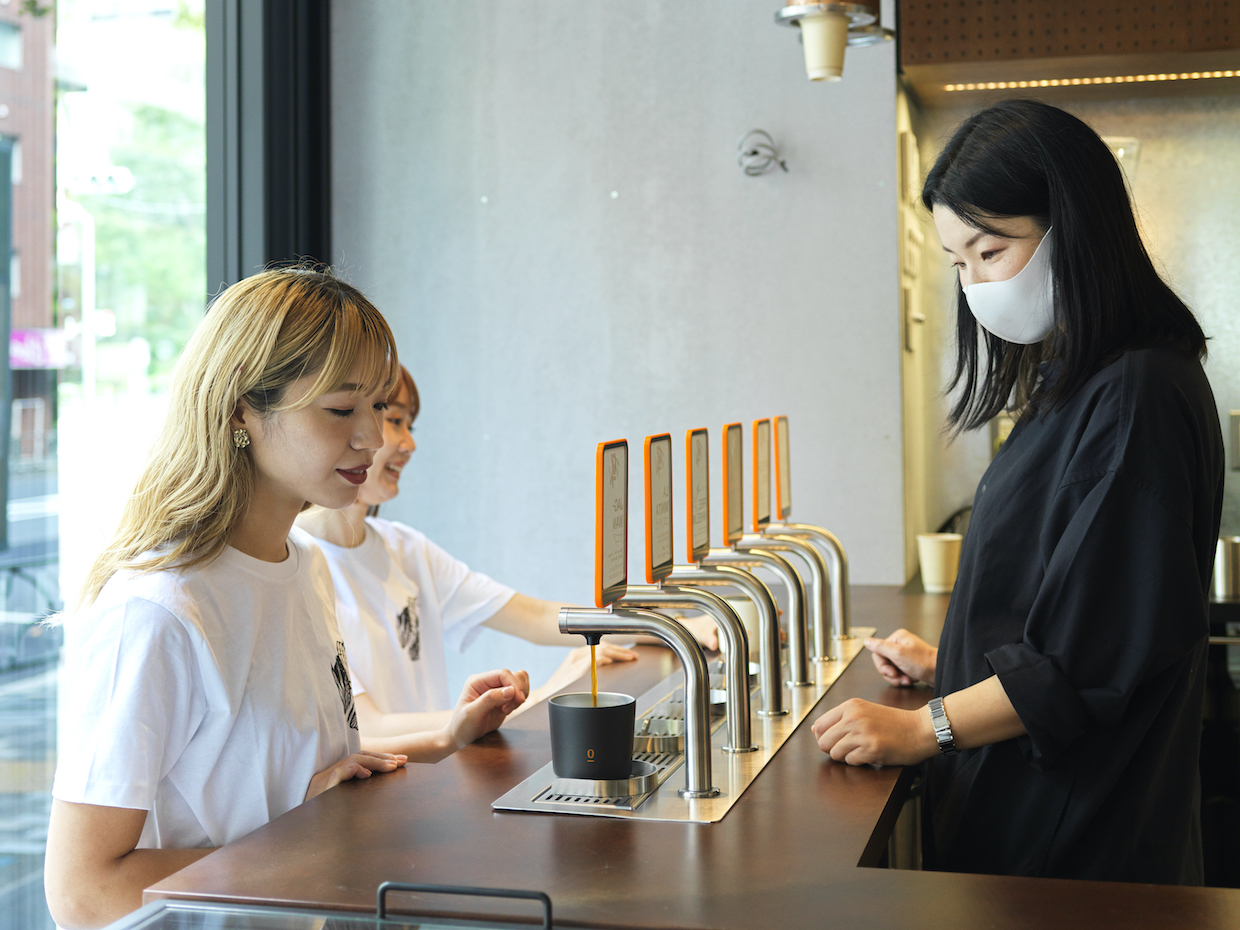 Single O said the idea for the Freepour system came about through some of the company's own employees' experiences buying filter coffee in cafes.
"We'd be wanting a batch brew, looking for the airpot, wondering what was in it, then wondering why we had to queue up for something that was already made," Single O Sydney General Manager Mike Brabant said in an announcement of the Hamacho opening. "So began the 'What if?'"
---
Related Reading
Design Details: The Hemispherical Daydream of Today is Long in Hong Kong
Design Details: The White Expanses of the PAGA Microroastery in Bangkok
Single O Says 'No Death to Coffee' with F1 Hybrid Starmaya Release
---
The system was manufactured in Australia by beverage dispensing solutions provider Six Simple Machines, maker of The Juggler milk tap system. The first installation of the Freepour system for Single O at its Surry Hills cafe.
In fact, the overall cafe design in Hamacho was led by the same Australian firm, Luchetti Krelle, that designed the Surry Hill location.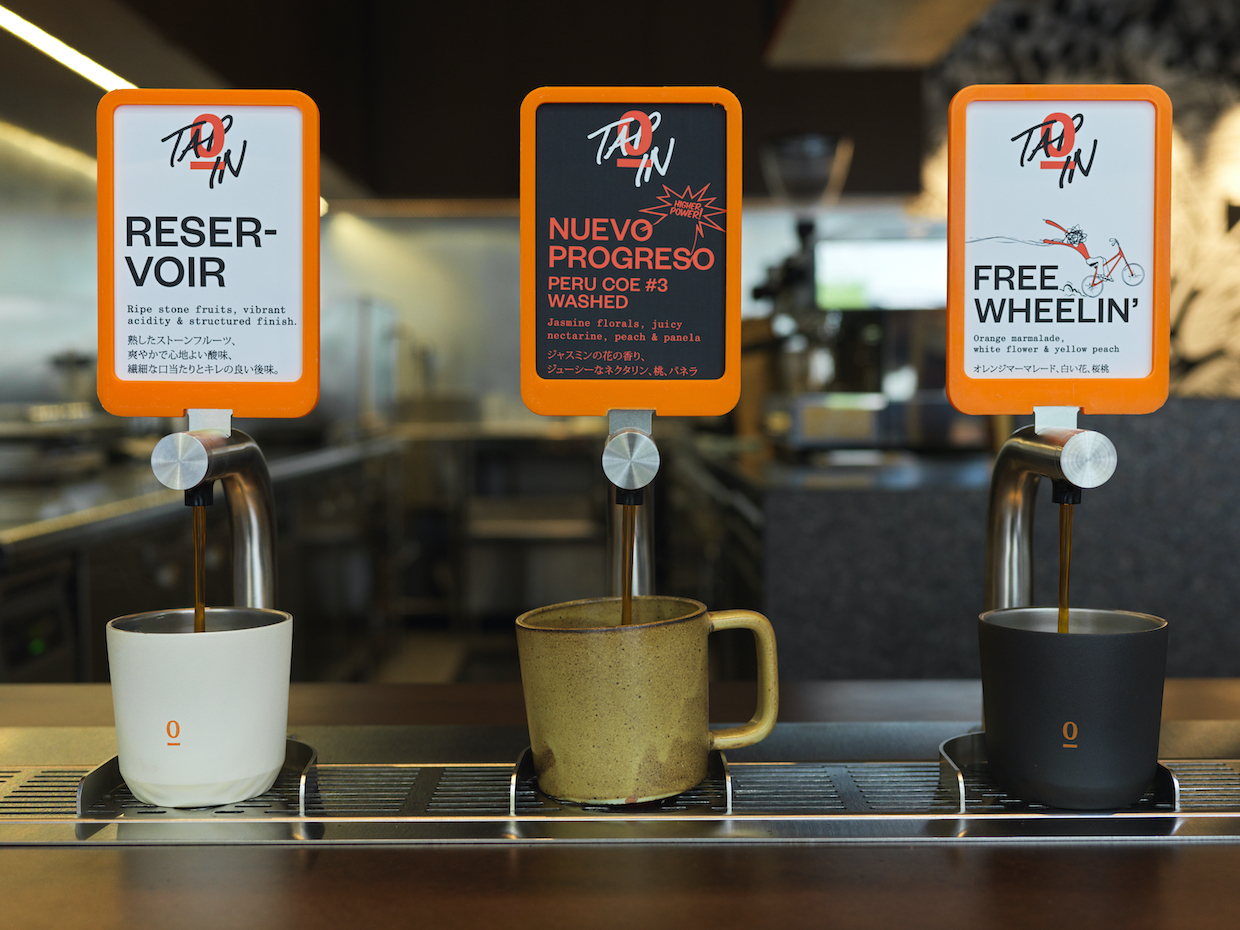 "The arresting form of the front counter, housing Freepour Coffee on tap, is all curves and corten, nodding to Hamacho's craft," Single O said in a design description. "A striking monochrome mural by Washio Tomoyuki, inspired by a mash-up of Australia and Japan, takes your eye on a detailed journey across the back wall.
"Walk in under a ceiling artwork made from repurposed paper, past tables made from recycled plastic, up to a sustainable fibreboard espresso bar fashioned from upcycled clothing by a local company with a mission to reduce waste. The fitout alludes to Single O's waste and climate-change programs, which have culminated since their establishment, into their wake-up-call campaign, No Death To Coffee."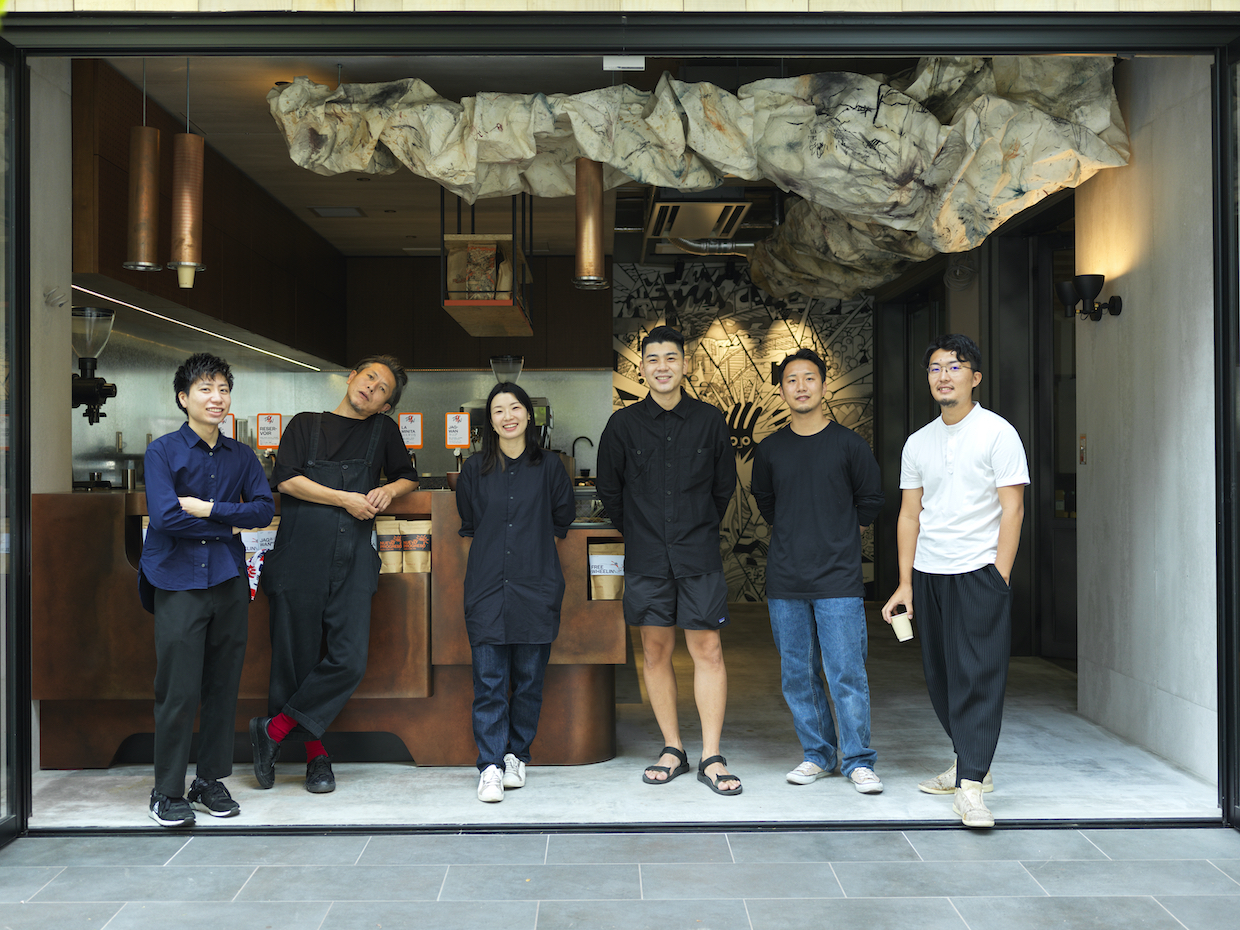 ---
DCN's ongoing Design Details series highlights specific details in coffee shop/roastery interior design or coffee-related packaging and branding. Learn more or share your Design Details for consideration here.
Nick Brown
Nick Brown is the editor of Daily Coffee News by Roast Magazine.