California-based roaster/retailer Laidrey has made the leap from its mobile coffee cart into a clean and craft-focused roastery cafe in the San Fernando Valley of Los Angeles.
The plant-filled coffee shop in Tarzana offers about 1,000 square feet of largely uncluttered space flanked by seating areas for guests to make their way through.
"I wanted it to have an inviting ambience with lots of space to walk around and not feel cramped," Laidrey Roasters Co-Owner and Roaster Gacia Tachejian told Daily Coffee News. "We left a lot of open space at the order and pickup counters so that our customers can spread out and feel safe."
A separate 500-square-foot spaces accommodates the roastery, where a black and gold Probat P5 roaster sits in full view of customers. All Laidrey coffees hail from a single producer group or region or origin, with offerings currently including an Ethiopian coffee for espresso, Oaxacan beans for drip, cold brew made from a Peruvian coffee and for decaf a coffee from Rwanda produced by the women-owned Gashonga cooperative.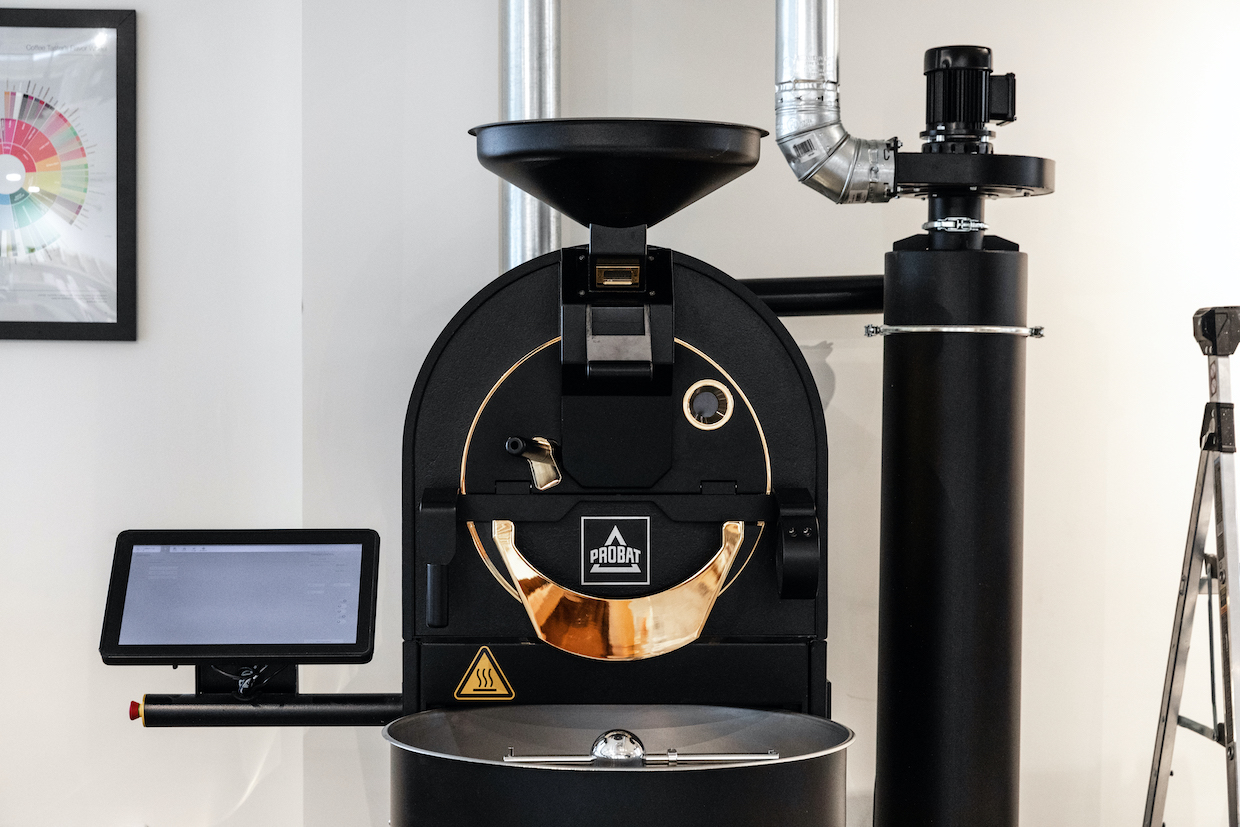 Valuing coffee knowledge through communication both in the shop and through its website, Laidrey Roasters attempts to communicate production details and the stories of the producers whose coffee it serves.
"To create a really transparent space, we installed a low bar around the roaster with a small counter space so people can talk to me while I am roasting and learn about our coffees," said Tachejian. "I also plan on doing public cuppings, so having that low bar around the roaster is a good way to educate people and do cuppings with them."
---
Related Reading
---
An MS in social work from Columbia University in New York earned by Tachejian prior to launching Laidrey included a social enterprise fellowship that focused on behavioral health statistics as well as financial management in nonprofit organizations. Tachejian has applied some of those skills and lessons in Laidrey's green coffee sourcing program.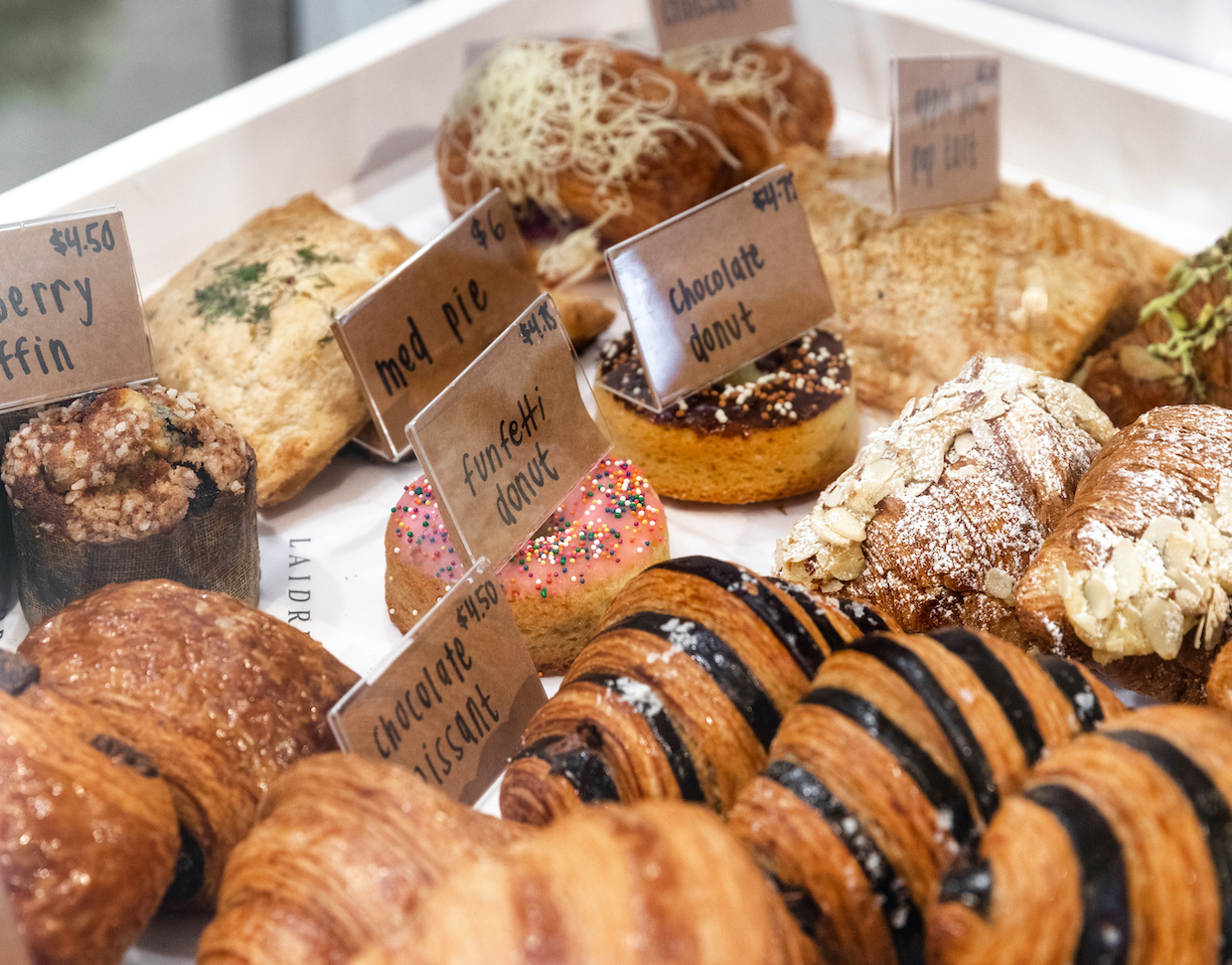 "[My] education in social work has influenced how I view our coffee partners and their own efforts to improve their local communities," said Tachejian. "I ask a lot of questions about the farms and their approach — how they operate, how they pay their employees, if there is room for growth, if women get equal opportunity, and if they give back to their community. Of course, sometimes I don't get all my questions answered, but I get a lot of feedback from the importers and make decisions based on taste, sustainability, transparency."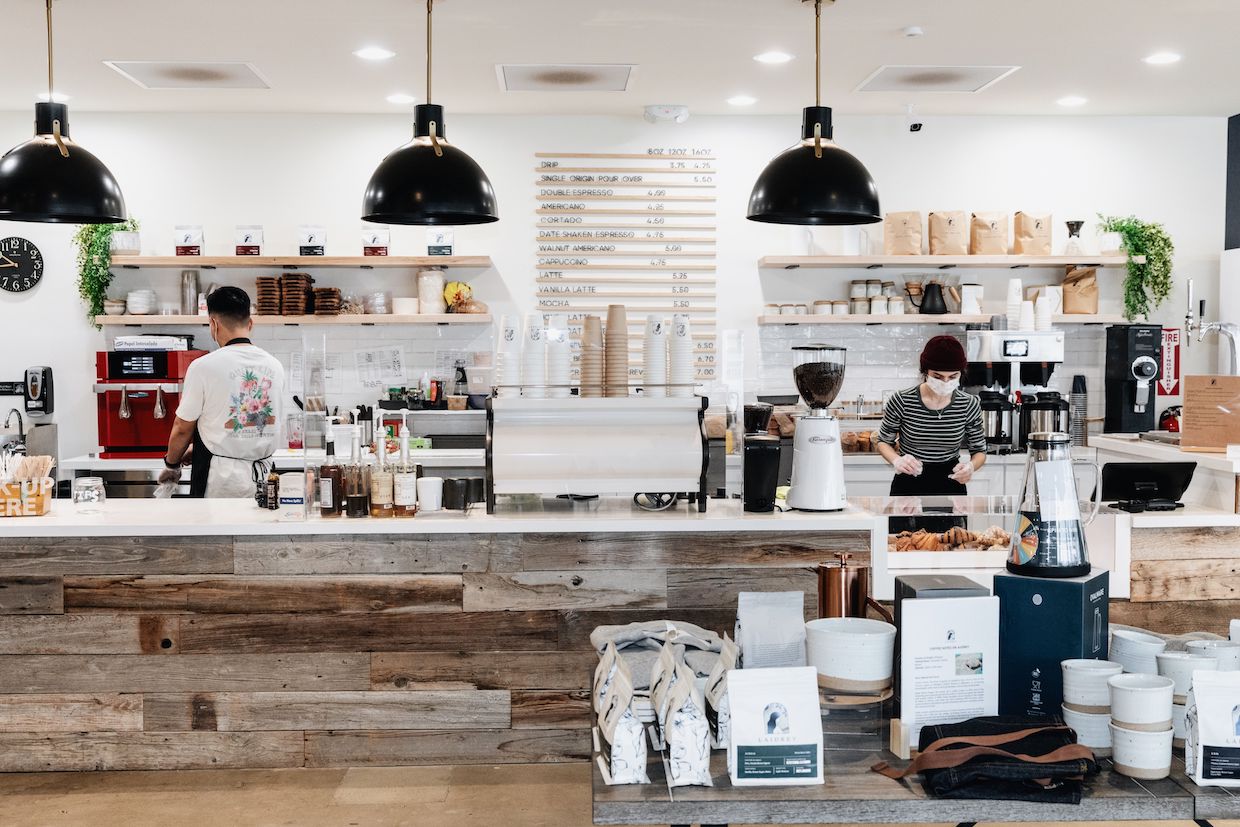 Retail shelving and the hanging pendant lamps over the bar echo the colors of the Probat, whose output is transformed into drinks by way of Mahlkönig and Bunn grinders, a Curtis batch brewer and a 2-group La Marzocco Strada espresso machine.
A takeout window accommodates walk-up guests as well as app-based food-delivery workers.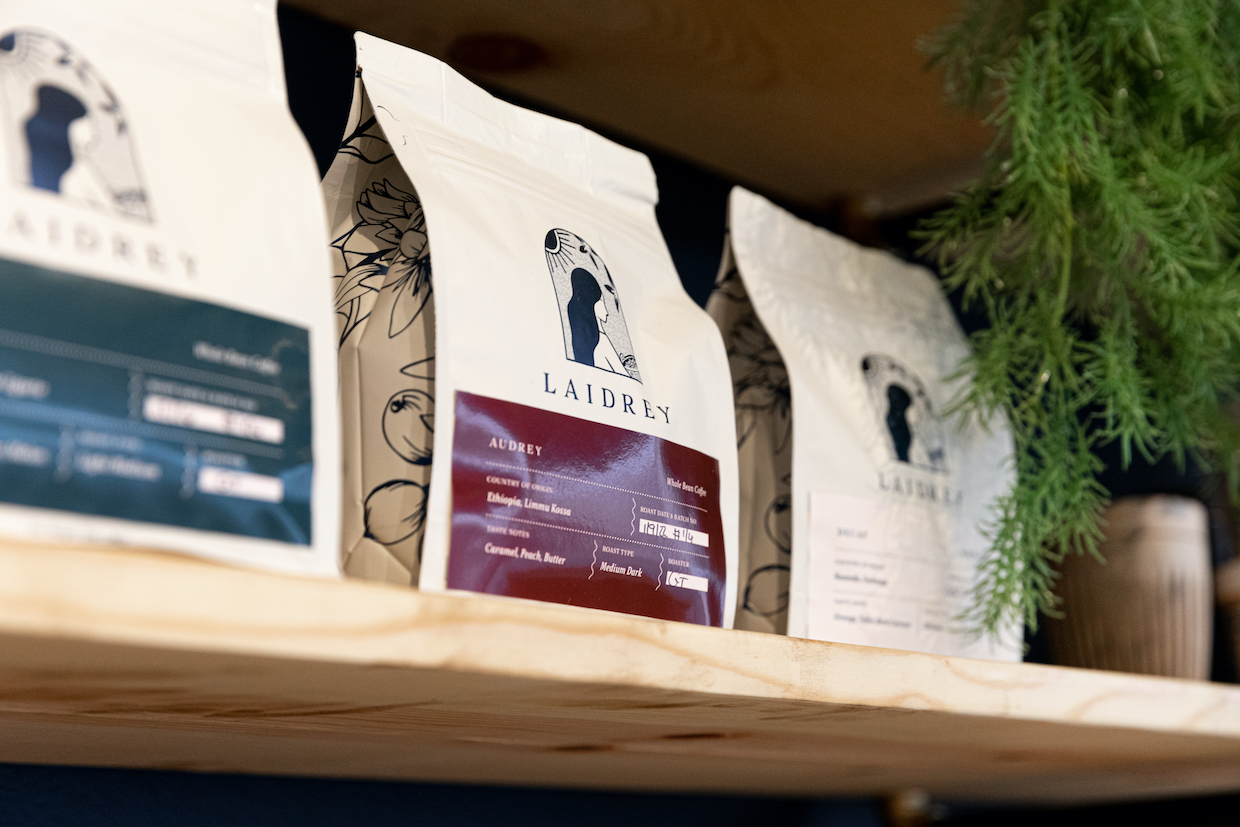 Laidrey is co-owned by Marisa Briones, a PhD in molecular and medical pharmacology who continues her work related to HIV and addiction research, and Paul Burgis, the CFO of the Los Angeles brewery Golden Road Brewing.
The coffee cart that served as Laidrey's former retail home is now on reserve for pop-ups and events, while the company explores wholesale growth and potentially new cafes.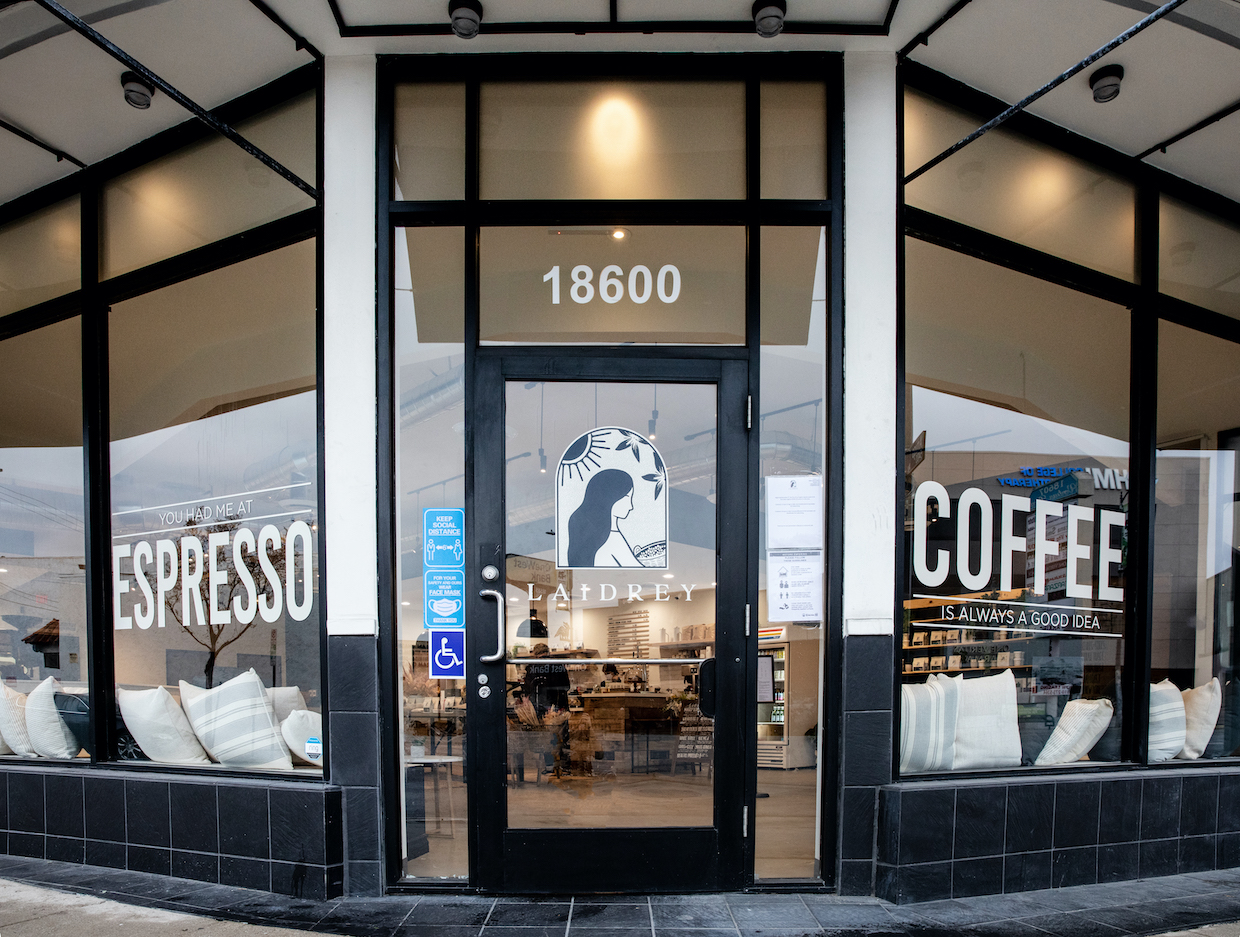 Said Tachejian, "We hope to create a coffee brand that is recognized as the highest quality coffee that is ethically sourced, meticulously brewed and freshly roasted."
---
Laidrey Coffee is located at 18600 Ventura Blvd in Tarzana. Tell DCN's editors about your new coffee shop or roastery here.
Howard Bryman
Howard Bryman is the associate editor of Daily Coffee News by Roast Magazine. He is based in Portland, Oregon.