Vintage Volkswagen vans are almost always associated with sunny skies, free-flowing breeze and the open road. One such beauty from 1972, however, has taken a mischievously defiant path straight into the middle of Florida's largest shopping mall.
The van belongs to Naughty Coffee (Instagram), a nearly 2-year-old coffee purveyor born in Miami that has permanently pulled into the Aventura Mall after gaining a following at different parking lots.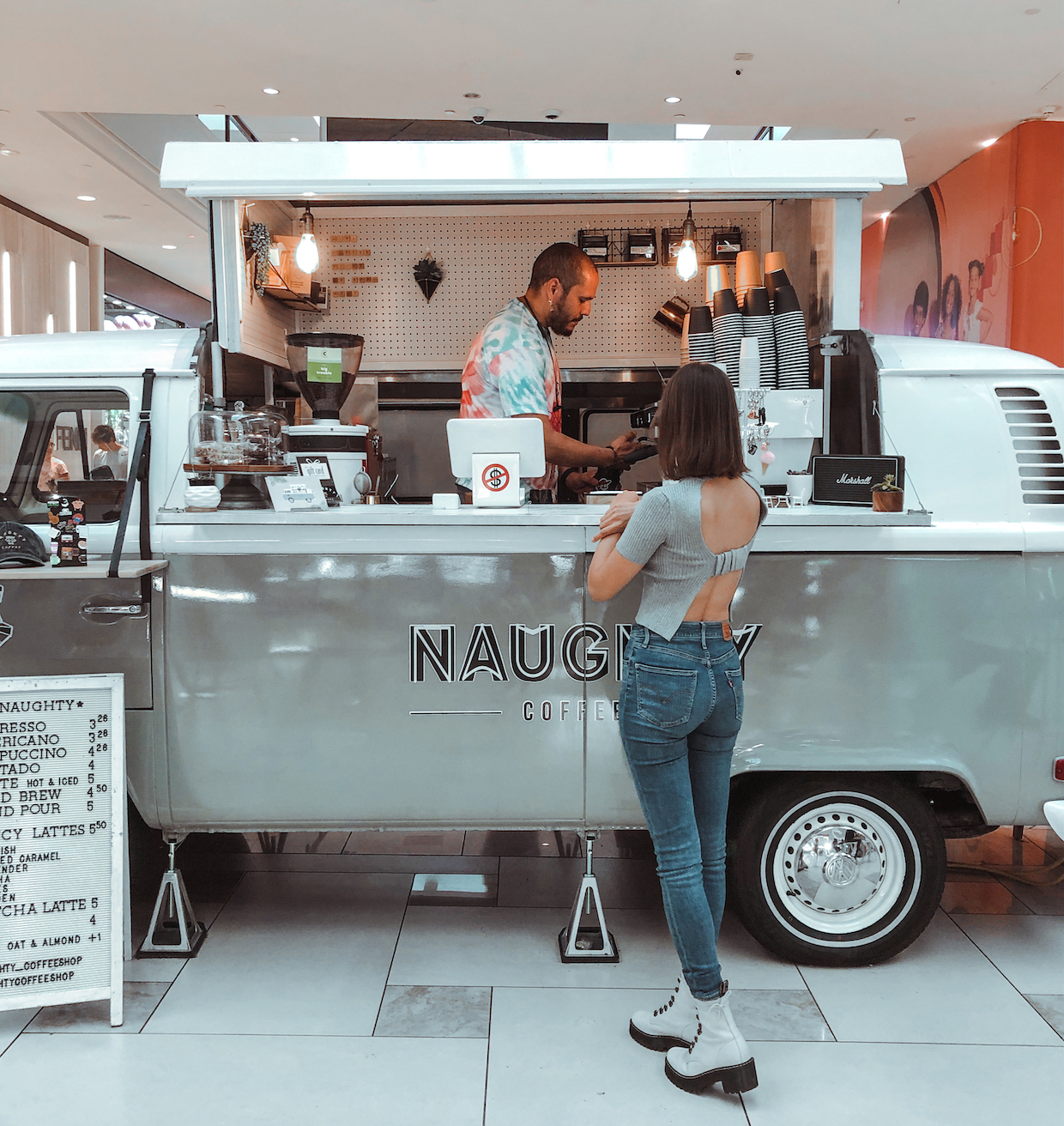 Within the silver VW van emblazoned with the Naughty Coffee logo, a La Marzocco Linea Mini generates espresso for a tight menu of classic espresso-based drinks plus a rotating menu of what Naughty calls "Fancy Lattes" imbued with more exotic flavors and aromas. With coffees coming by way of Counter Culture Coffee, the bar also offers cold concoctions and manual pourovers.
Despite the brand identity — which is reinforced by a logo featuring one of the world's naughtiest animals, the racoon — the service is intended to be especially amiable.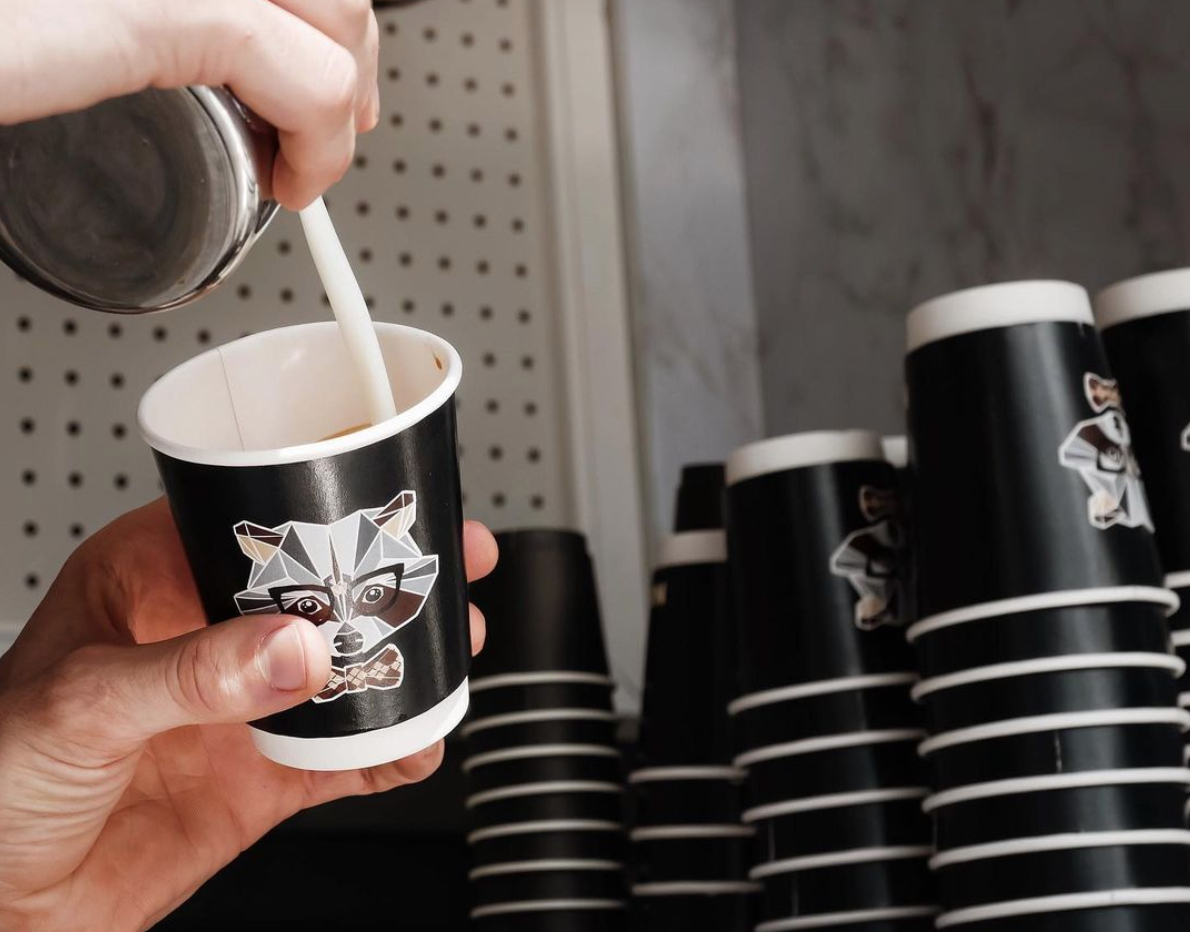 "Besides attracting people with our unusual setup, I would say we deliver very warm hospitality combined with a focus on every single customer while striving to create every drink as perfectly as possible," Naughty Coffee Co-Owner Milan Blagojevic recently told DCN.
Blagojevic, who is originally from the Serbian capital Belgrade, moved to New York in 2014 and took a bartender job before eventually discovering a passion for the complementary craft of coffee.
---
Related Reading
---
"Every day living in NYC, going to my work and on my free days I slowly started discovering these interesting, passion-driven coffee shops around Manhattan," Blagojevic said. "That's where I really understood what I really wanted to do in future."
Blagojevic brought the Naughty concept to life with business partner Liudmyla Zaletska, a native of Ukraine with two advanced degrees in law who also shifted into the hospitality business in New York before running a busy Miami restaurant.
After deciding to dive into coffee entrepreneurship, Blagojevic and Zaletska took more than a year to outfit the VW van with a suite of contemporary coffee accoutrements.
Blagojevic said the Naughty founders are currently working with a German company to outfit yet another VW van for coffee service, with the working title Naughty Coffee 2.0 and an "unexpected design," although exact details have yet to be revealed.
"We decided to bet all our savings in to [this] unusual project," Blagojevic said. "Now, almost two years later, we believe that we are here to stay and hopeful that we can contribute to this lovely industry and beyond."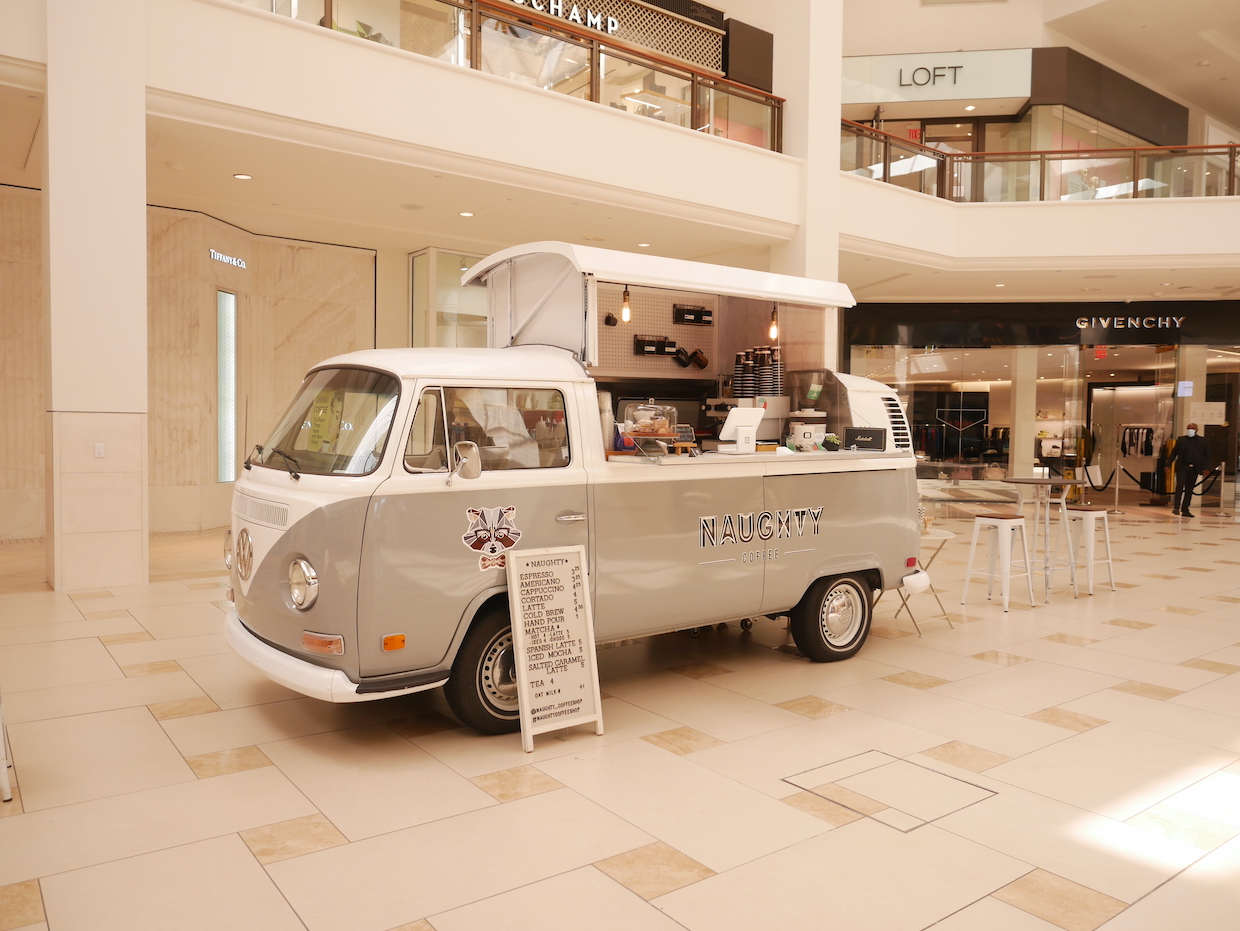 ---
Naughty Coffee is now open inside the Aventura Mall at 19501 Biscayne Blvd. in Aventura, Florida. Tell DCN's editors about your new coffee shop or roastery here. 
Nick Brown
Nick Brown is the editor of Daily Coffee News by Roast Magazine.