La Marzocco's commercial espresso machines are entering the Internet of Things.
As of today, the 90-plus-year-old Italian manufacturer officially flipped the switch to activate WiFi connectivity and data exchange services for its espresso machines, starting with the recently released models GB5 S and X.
Similar WiFi connectors hidden by small black boxes will now be standard on all Linea PB, Strada AV and KB90 machines, while the company also officially launches the La Marzocco Pro App.
The mobile app provides a clean interface through which baristas can access a machine's status, settings and usage stats. La Marzocco plans to extend its commercial IoT platform further into maintenance and operations.
"We'll eventually have tools for the person who works behind the machine, the person who sits behind a desk and interacts with the machine in a business setting, and then the person who stands over the machine and fixes it when it's broken," La Marzocco Global Product Manager Scott Guglielmino told DCN. "The hard part is getting the machine connected to the internet, having a device that's approved by the FCC, that has secure data, that has information held in a cloud."
---
Related Reading
---
A retrofit kit will soon be available for approximately $300 to outfit older Linea PB, Strada AV and KB90 machines with WiFi capabilities. Custom machines ordered through the company's Officina Fratelli Bambi will also be able to incorporate the WiFi system as an option.
Guglielmino said the Pro App will have some similarity to the existing La Marzocco Home App, which since March 2020 been compatible with Linea Mini machines. However, the Mini will not be immediately compatible with the Pro IoT platform.
After initial setup, machines will remain perpetually connected to the internet as long as they are powered on. For data security, wireless interactions between users and individual machines will be conducted locally via Bluetooth.
Said La Marzocco IoT After Sales Specialist Edoardo Maurri, "The machine will be in a secure environment."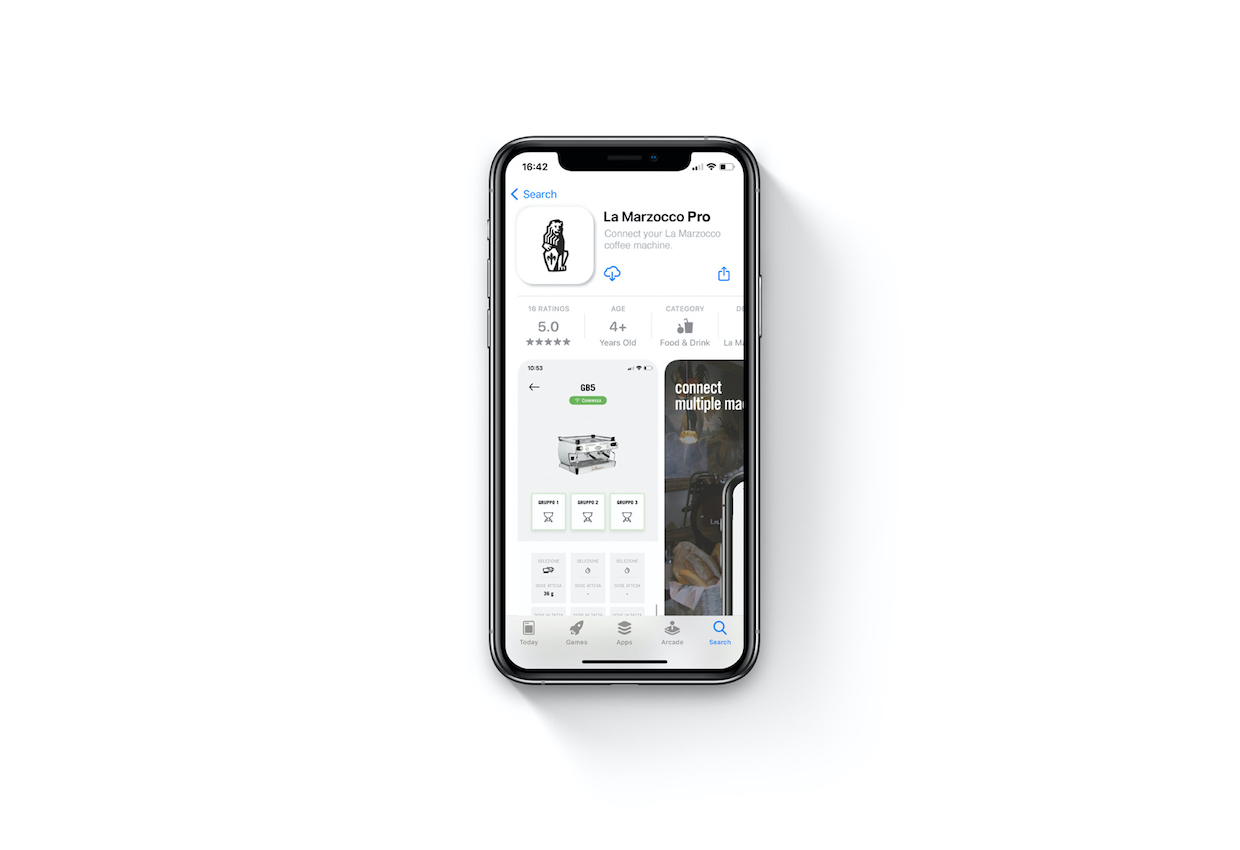 Baristas and managers connected on site via Bluetooth will be able to see the data collected by the machine in real time. Managers and owners viewing data from afar via the app will see information refreshed every 30 seconds.
"It's a relatively mundane first thing [that] your espresso machine now has a router in it — but two years, five years, 10 years from now, it really is transformational," said Guglielmino. "We're not trying to rewrite the rules of an espresso machine. We're trying to make it a little bit easier, and then in the future, [give] ourselves a platform and [give] ourselves the tools so that we can offer a much richer experience."
---
Does your coffee company have news to share? Let DCN's editors know here. 
Howard Bryman
Howard Bryman is the associate editor of Daily Coffee News by Roast Magazine. He is based in Portland, Oregon.