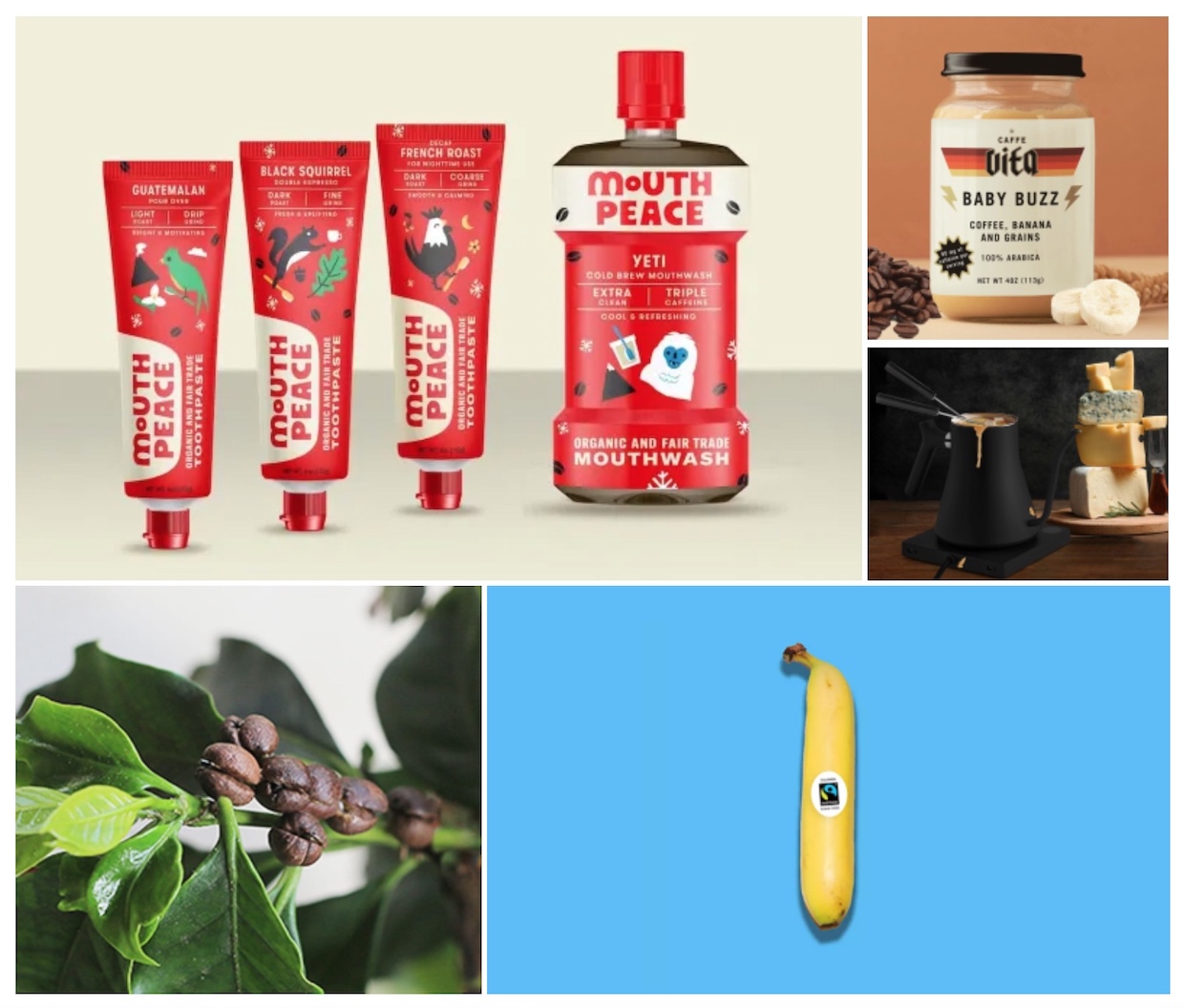 In what has become a rite of Spring, coffee companies all over the United States today spewed a torrent of gross food jokes.
Some consumers may see April Fools' Day jokes all the year round on coffee bags showing tasting notes like raspberry compote, toasted clove or champagne, but most of the jokes on April 1 are a bit more blunt, often turning squarely to the nasty.
Let's jump right into some of our favorite April 1 coffee headlines of 2022, beginning with one to help cleanse the palate:
Minneapolis-based Peace Coffee Launches Dental Care Line, Mouth Peace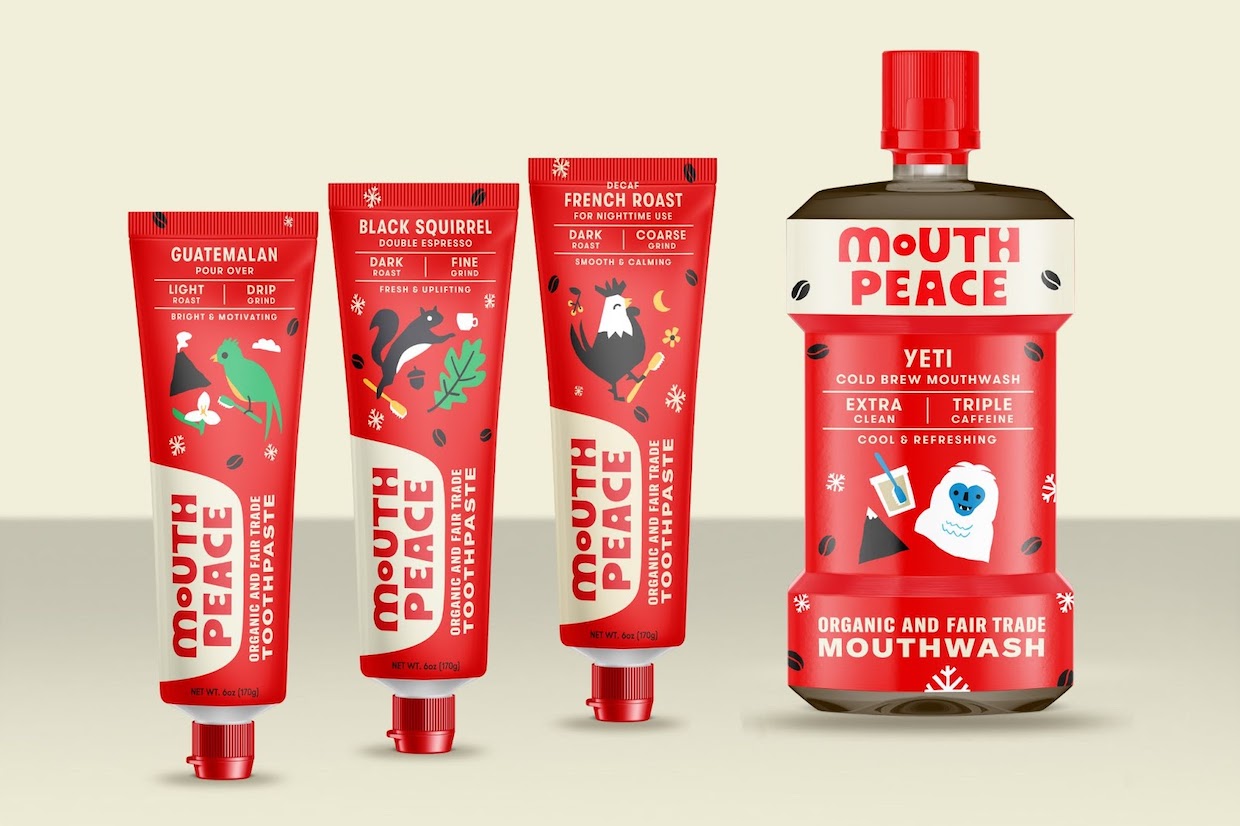 Here it is straight from the Peace's mouth:
In taste testing toothpastes, our R & D team found that 8 out of 10 coffee drinkers prefer the flavor of our coffee-infused oral care products to the same old overly minty ones available on retail shelves today. The market was practically begging for a product that could bring the positive benefits of regular oral hygiene and daily caffeine intake together in one easy-to-digest product.
Mouth Peace toothpaste comes at you in three deliciously zippy flavors — Guatemalan Pour Over, Black Squirrel Double Espresso, and Decaf French Press–for nighttime use, and our revolutionary Yeti Cold Brew mouthwash–where a quick rinse and swallow both cleans and caffeinates!
Fairtrade Launches the First Upright Banana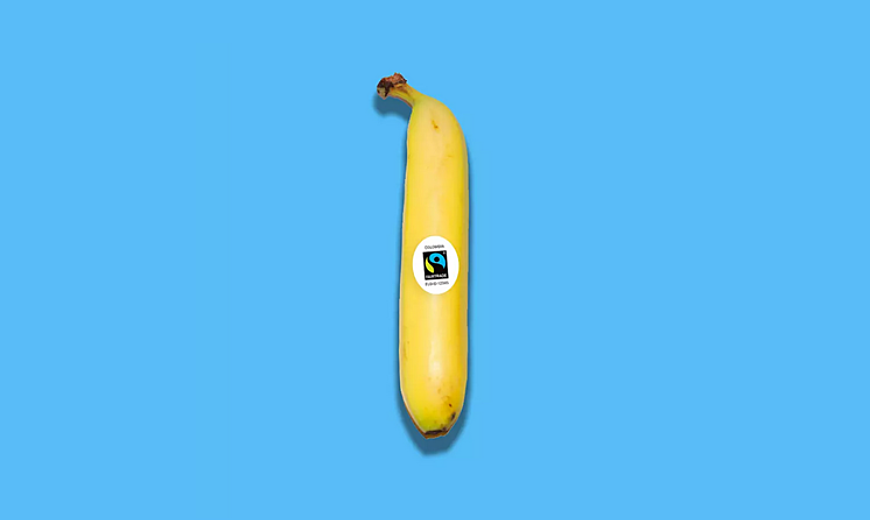 Here's more from Fairtrade International:
The upright banana was created thanks to a unique collaboration with AgroFair and farmers from the Plátano Recto cooperative in Colombia. As normal bananas start to grow, the flower cluster becomes heavier and heavier. Gravity causes the truss to hang down and that is why the standard banana grows crooked. The truss stem of the upright banana is supported by an innovative method, with the result being that the bananas grow straight. "It has been 25 years since the first Fairtrade bananas with the Max Havelaar label were in Dutch supermarkets. AgroFair was the importer at the time. It is so satisfying to create and launch a new groundbreaking, banana together with Fairtrade." Hans-Willem van der Waal, CEO AgroFair
Fellow Launches the Stagg EKCheese and Drops Baked Beans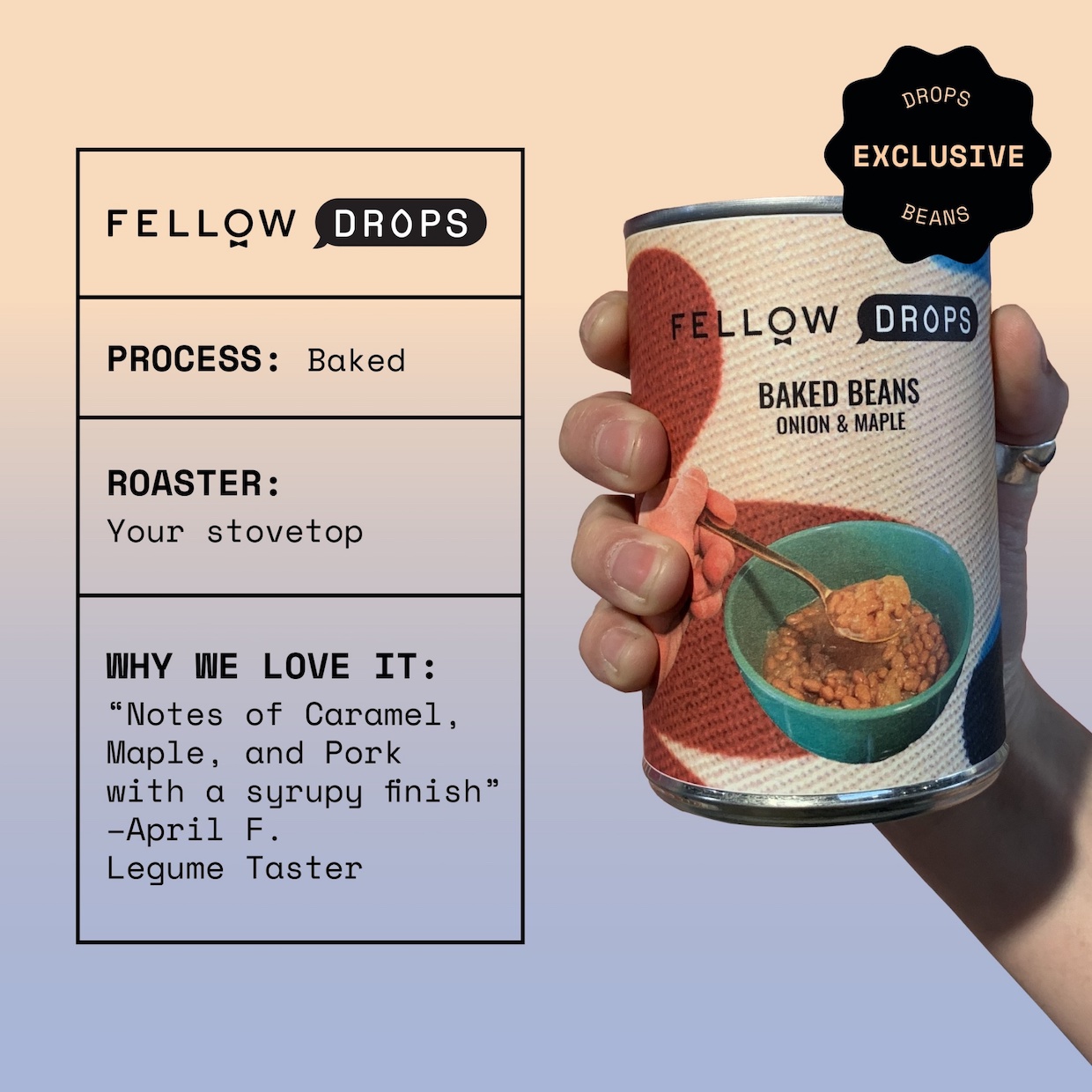 Consumer coffee products maker Fellow doubled down on the day's foolery, announcing a fromage-focused version of its popular Stagg EKG pourover kettle called the EKCheese and leveraging its Fellow Drops subscription program to launch a can of baked beans.
View this post on Instagram
Onyx Coffee Lab Introduces Chocobell
From Onyx Coffee Lab's line of bean-to-bar cacao products under the name Terroir Chocolate comes Chocobell, a combination of nacho cheese and cacao butter described thusly:
Our goal since the inception of Onyx has been singularly focused. When you think specialty coffee, you think artisan specialty handcrafted cheese to bar chocolate. Our magnum opus is complete. This truly unique, one of a kind, rare culinary experience is the poetic coalescence of umami-rich nacho cheese and delicate but complex cacao butter. As we ponder our glorious creation, we try to remain humble while at the same time knowing internally that we have redefined food for a generation and quite possibly humanity at large.
We were 100% sure this was a beautifully executed joke until we tried to order one online, got all the way to the payment screen and then totally chickened out. An Onyx representative has confirmed to DCN that the company did indeed make 150 of these bars to ship out — for real, no joke, dead serious.
View this post on Instagram
Matryoshka Coffee Introduces 'The Knox'
We haven't yet had the pleasure of meeting professional coffee person and drummer Nathan Knox, who according to Nashville's Matryoshka Coffee is the inspiration for this most unholy concoction:
View this post on Instagram
Caffe Vita Launches Caffeinated Baby Food
Babies, a famously gross demographic, are not being left out of today's party thanks to longtime Seattle coffee purveyor Caffe Vita. The company announced the launch of Baby Buzz caffeinated baby food, featuring "100% Canadian single-origin arabica."
Said the company, "Put away those choo choo trains and airplanes, our baby food will have your little angel cheering "hip hip purèe!"
Bravo, Vita!
View this post on Instagram
Alma Coffee Launches 152-Pound Bag
Georgia-based Honduras coffee specialist Alma Coffee is upping the ante on direct-to-consumer bag sizing:
"For the low price of $2,635, you can now order your favorite freshly roasted coffees from Alma in an iconic 152 lb. burlap sack for shipment or pickup (additional shipping costs not included)," the company wrote today. "These new sacks are perfect for your personal at-home coffee making or for sharing around the coffee machine at work!"
View this post on Instagram
Peet's Offers Lard-Free Refried Bean Frappé
Emeryville, California-based Peet's Coffee, which unironically introduced a "Holiday Spice Cold Brew Oat Latte" this past holiday season, today launched the "100% Plant-Based Refried Bean Frappé," packed with "rich protein" and almond milk:
View this post on Instagram
Sweet Maria's Discovers Arabica-Probat Hybrid
Green coffee and home roasting equipment purveyor Sweet Maria's made the rare coffee genetics joke today, displaying what the company described as a "plant grown from the DNA of Arabica and a Probat:"
"Now, instead of going through the hassle of home roasting, you can keep it simple by just growing an acre or two of roasted coffee plants (coffeea brunus) and picking the best looking beans each morning before brewing your morning cup."
View this post on Instagram
Share Coffee Roasters Introduces Asparamilk
Did you know that Western Massachusetts has at times declared itself the "asparagus capital of the world?" I didn't either until doing a little digging into the "Hadley Grass Latte" offered by Massachusetts-based Share Coffee Roasters today. Yes, asparagus was once so firmly associated with the town of Hadley that it affectionately became known as Hadley Grass.
Anyhow, we're getting a little off track here. The point is: Share introduced a brand of asparagus milk called "Asparamilk," which is either a joke or a VC darling in waiting.
View this post on Instagram
Utica Coffee Roasting Launches 'Chicken Riggies' Blend in Hometown Trio
In more weird regional food news from the American Northeast, Utica Coffee Roasting Co. has offered three new locally inspired blends called the Hometown Pride Trio: Utica Greens (Italian roast and escarole with cherry peppers, garlic and toasted bread crumbs); Tomato Pie (a saucy blend with a dusting of Romano cheese); and Chicken Riggies (coffee with a creamy tomato sauce, chicken and cherry peppers).
View this post on Instagram
What did we miss? Sound off in the notes below, or reach us directly here.
Nick Brown
Nick Brown is the editor of Daily Coffee News by Roast Magazine.