Coffee brewing and dosing scale maker Acaia has is preparing a major new launch into the coffeesphere with the Acaia Orbit, a single-dose electric coffee grinder coming to the United States this summer.
Described by Acaia as a "professional grinder," the machine could reasonably fit into the high-end home, prosumer or light commercial precision categories.
While not incorporating a built-in scale like Acaia's single-dosing machine the Orion, the Orbit will be designed to interact with an Acaia Lunar scale for grind-by-weight functionality.
The 64-millimeter flat-burr Orbit will be built to accommodate users who prefer to weigh their coffee either before or after grinding. Its angled, upright burr orientation, straight-through grind path and burr reversal feature are all designed to minimize retention.
The grinder's standard single-dose hopper funnel will hold about 40-50 grams of coffee, depending on the beans. The company said that by the time the grinder formally launches this summer, a 250-gram-capacity hopper will also be available.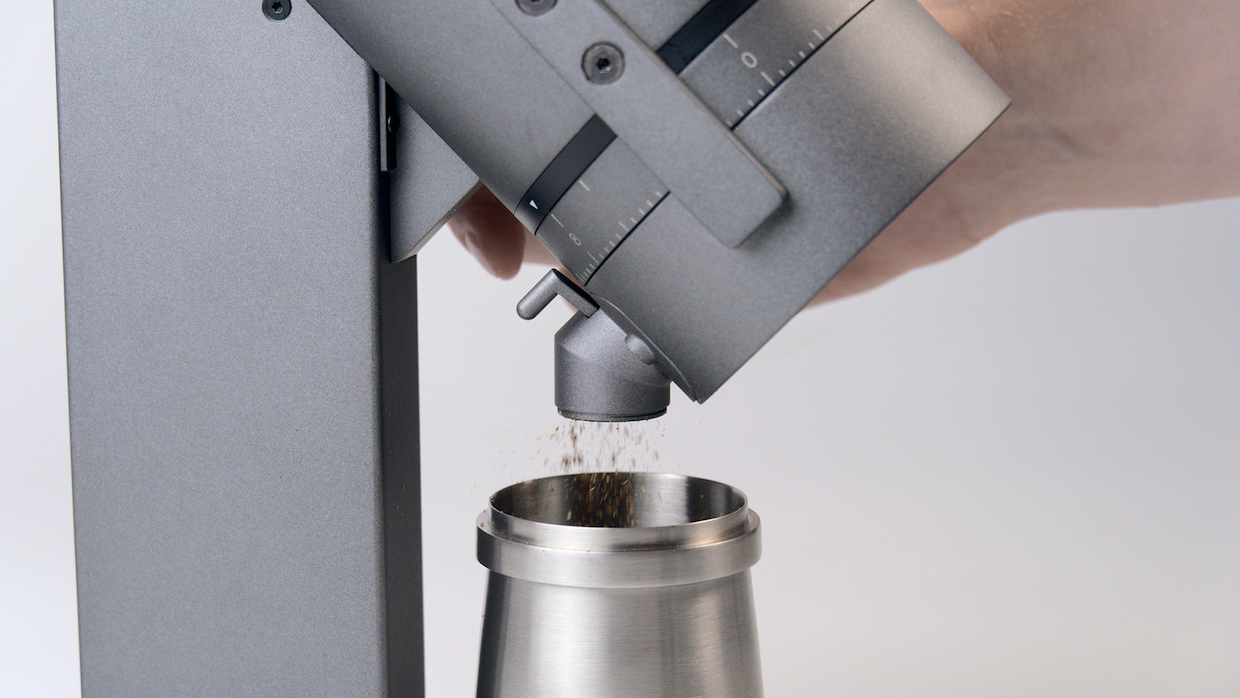 Users can fill that hopper and then place an Acaia Lunar scale on the platform beneath the chute for grind-by-weight functionality. The grinder will ship with magnetic strips that can be applied to the bottom of the separately sold Lunar scale.
"The sensor detects when the magnets are locked in place and automatically connects to the Lunar and goes into grind-by-weight mode," Acaia E-Commerce Manager Steve Rhinehart told Daily Coffee News. "When the Lunar is removed and disconnects from the Orbit, it will also automatically revert to the last weighing mode used, so you can quickly go from grinding a dose to pulling a shot with the same Lunar."
---
Related Reading
---
Included with the grinder will be a portafilter dosing cup, as well as an adhesive pad with a built-in magnet. The magnet sticker is designed to fit the included cup but is offered separately so that users can affix it to any receptacle of their choosing.
The Orbit will also feature RPM adjustability, allowing users to program different burr speeds within a single grind cycle, such as ramping up, down, or both while grinding a single dose.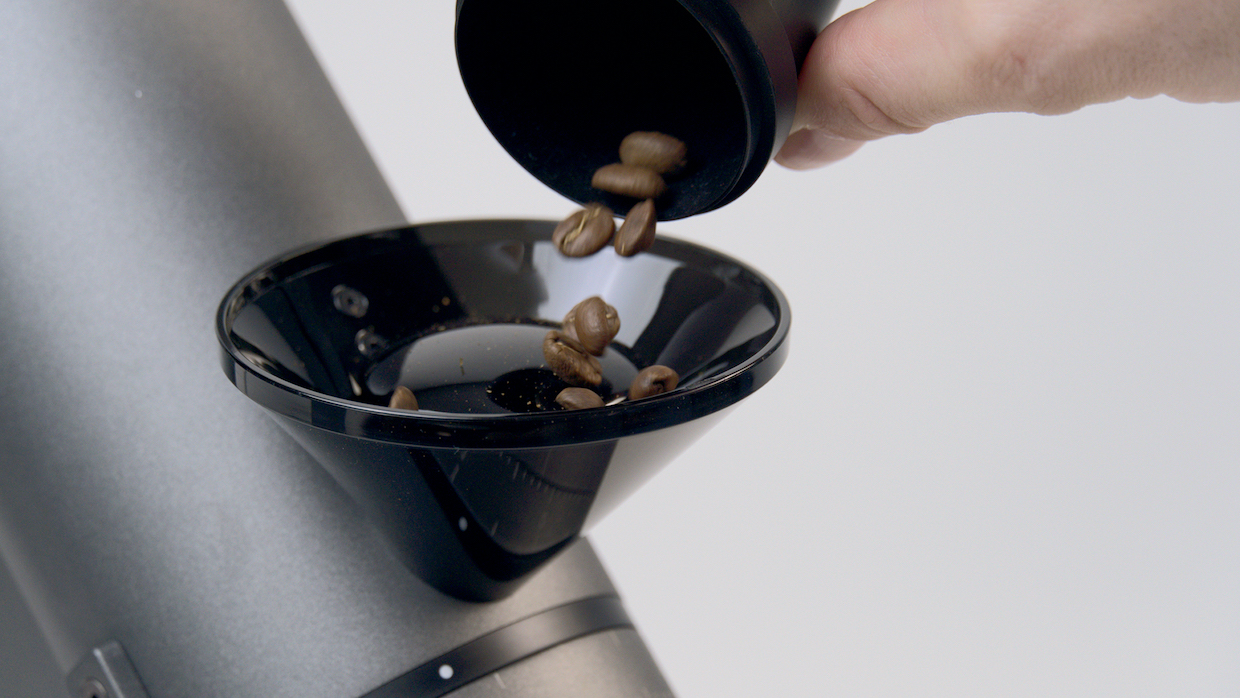 "Since we have direct RPM control over our motor, we thought we'd try ramping RPM in different ways, and the motor driver will adjust power even under load to stay as close to the set RPM as possible," Rhinehart said. "RPM can have distinct effects on flavor in coffee brewing, and we were interested in exploring what might be possible by changing the grind speed partway through grinding a dose."
Most of the Orbit's body is made from aluminum alloy, with certain internal parts made of steel and some from molded plastic. Acaia designed the grinder in collaboration with Douglas Weber of Weber Workshops, whose influence is apparent in the Orbit's geometric similarity to the Weber Workshops EG1 grinder.
Acaia is manufacturing the machine in its own facilities while providing the service and support.
The Orbit will come around initially in an "Eclipse Edition," involving a series of first-run product drops through which the company hopes to gather feedback to incorporate into later editions.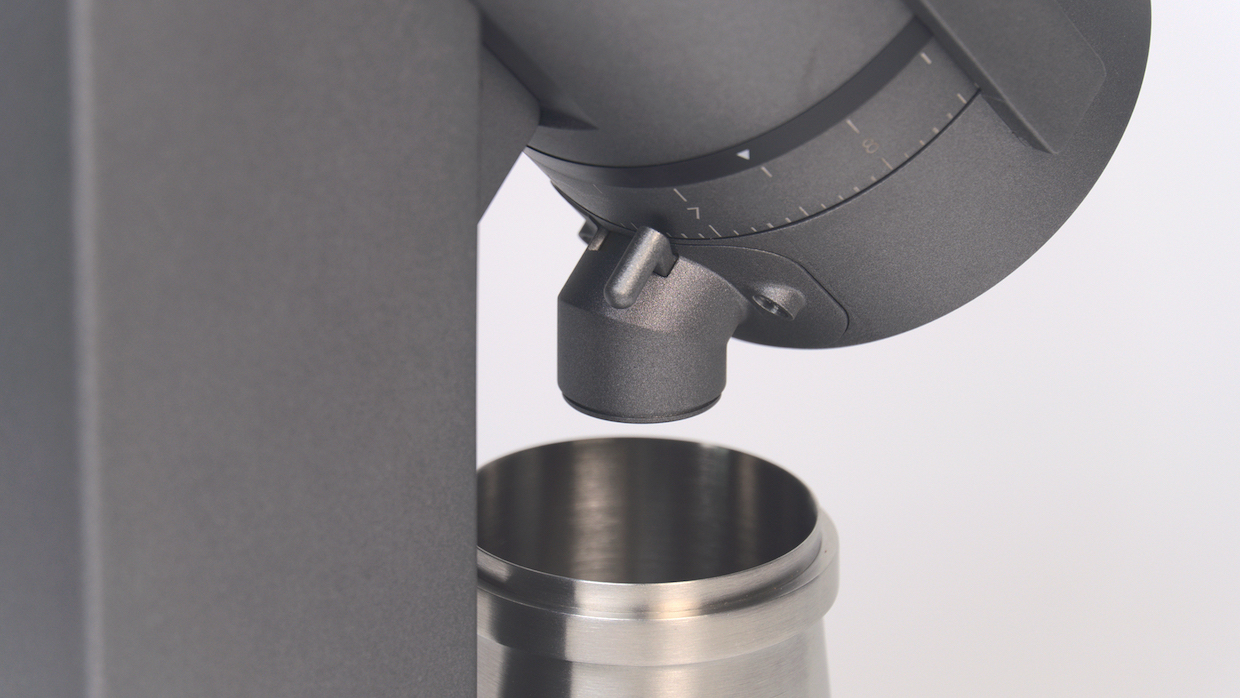 Priced at $1,350, the Orbit will be sold only through Acaia's United States-based website through 2022.
"Since this is our first grinder, we want to be certain of our ability to support the product and navigate any potential bumps in the road with the best possible service," said Rhinehart. "Moving into 2023 we expect to have wider availability through our EU and Japan web stores, as well as through our authorized dealers."
---
Does your coffee business have news to share? Let DCN's editors know here.
Howard Bryman
Howard Bryman is the associate editor of Daily Coffee News by Roast Magazine. He is based in Portland, Oregon.