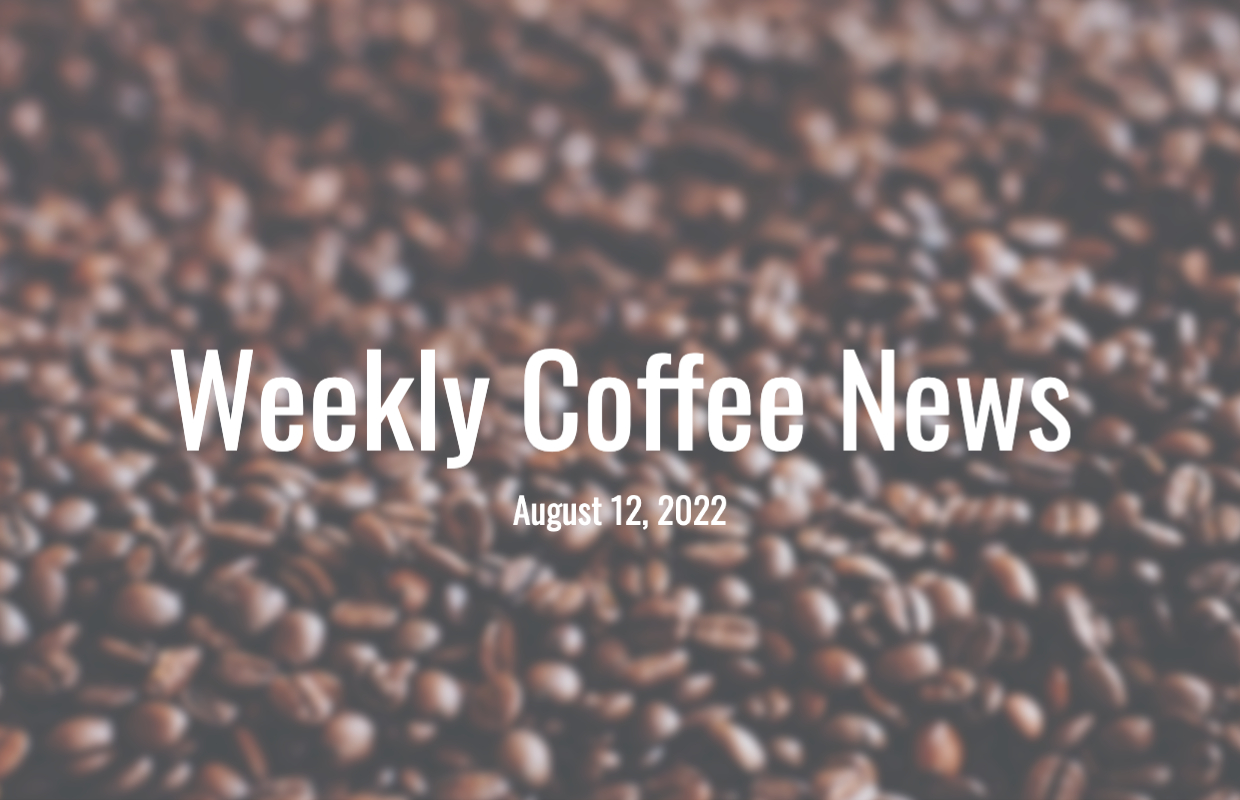 Welcome to Weekly Coffee News by Daily Coffee news, a weekly column highlighting the biggest coffee news stories of the week.
Longtime readers may recognize this weekly column as "The Extraction," which was last published just prior to the onset of the COVID-19 pandemic in the United States, an event that reshaped our news coverage overnight.
Our hope now is to provide a selection of the most timely and interesting news stories, feature stories, business briefs and other relevant news bits to current or aspiring coffee professionals. Do you have news to share? Let DCN's editors know here.
Also, don't forget to subscribe to DCN's twice-weekly newsletter, which features breaking coffee news, fresh coffee industry job listings and more.
Many thanks for reading from the entire Roast/DCN crew!
— Nick Brown, Editor
Weekly Coffee News – August 12, 2022
Fairworld Project Issues 2022 Report on Fair Trade Certification
The progressive, Portland, Oregon-based nonprofit organization Fairworld Project released a 2022 report on Fair Trade certification this week, reinforcing the group's stance that third-party, voluntary certifications are not adequate as standalone solutions to inequity in the coffee sector. The report's conclusion drops this little insight bomb:
Fair trade certification reveals the complications and inherent flaws of looking to a market-based, voluntary system to address the fundamental injustices of our food and trade systems that are built on 500 years of colonization and extractive capitalism. Without a deliberate effort to recognize the power dynamics inherent in these relationships, too often certification has helped replicate, and even reinforce, the dynamics between worker and boss, and between the so-called Global South (producers) and Global North (purchasers).
ICO Releases Monthly Coffee Price Report 
The International Coffee Organization released its July 2022 report on commodity coffee prices. The report shows that the ICO Composite Indicator price — an amalgamation of FOB prices across different coffee categories for robusta and arabica — was down 5.7% from June to July, averaging $1.908 for the latter.
William Reed Acquires London Coffee Festival
UK hospitality and media organization William Reed has acquired the London Coffee Festival from the Allegra Group. William Reed is currently a stakeholder in Allegra Group's World Coffee Portal. Neither of the organizations have announced ownership changes to other Allegra-produced coffee events, such as the New York Coffee Festival or the Los Angeles Coffee Festival.
Japan Flags Kenya Coffee Exports
Business Daily Africa has reported that officials in Tokyo flagged coffee exports from Kenya due to the discovery of Chlorpyrifos, an insecticide ingredient not recommended for use in coffee. According to the report, Kenyan coffee exports to Japan amounted to approximatly $12.5 million last year. Read more: Business Daily Africa
Kahlua Says 100% of Coffee Now Sustainably Sourced from Farmers in Mexico
Pernod Ricard-owned coffee liqueur maker Kahlua says its "Coffee For Good" sustainability and marketing program has resulted in sustainably sourced coffees from small-scale farmers in Veracruz, Mexico. According to a report from The Spirits Business, the brand plans to release a public toolkit to help other producers achieve more sustainable practices. Read more: The Spirits Business
Neumann Kaffe Gruppe Expands Offerings Under 'NKG Verified' Sustainability Program
Green coffee trading conglomerate Neumann Kaffe Gruppe has expanded its offerings through its in-house sustainability scheme called NKG Verified, which features traceable coffees that meet key sustainability metrics. The NKG Verified program launched in 2021 with Brazil's NKG Stockler and was later joined by NKG group companies in Mexico, India and Vietnam. The group says NKG exporters in Colombia, Uganda and Kenya are engaging in the program this year, with more countries to follow in 2023.
India-Focused Green Coffee Specialist Josuma Releases Super Grade Monsooned Malabar 3.0
India-focused coffee trading company Josuma Coffee, which maintains imports to the United States, has launched the latest iteration of its flagship green coffee offering, Monsooned Malabar Triple-A Super Grade.
Finlays Announces Autumn 2022 Target Date for Cold Brew Factory
Global brewed coffee, tea and extracts maker Finlays has announced an autumn 2022 target opening for a new cold brew production plant in Hull, UK. The new facility will produce cold brew for branded and private-label clients for the grocery and hospitality sectors, according to a company announcement.
"While cold brew is already extremely popular in the U.S. and Japan, the market is emerging in the UK and Europe. Looking at the forecast growth for this sector, there is a huge opportunity for brands to lead in this space in both retail and out of home," said Finlays Group Head of Business Development Andrew Martin.
Agricultural Fingerprinting Startup ProfilePrint Adds Cargill to Investor List
Singapore-based digital fingerprinting startup ProfilePrint has announced that the largest private company in the United States, Cargill, has joined its list of investors. In February, DCN reported that several of the world's largest coffee trading companies were named as investors in ProfilePrint, whose technology involves AI to determine the authenticity, origin and other characteristics of raw goods such as coffee.
Olam Specialty Coffee Hires Ana Mallozzi
United States-based green coffee trader Olam Specialty Coffee has hired Ana Mallozzi as junior coffee trader at its Providence, Rhode Island office. A certified Q Grader and SCA Instructor, Mallozzi began her coffee career in 2012 at Rhode Island's New Harvest Coffee Roasters.
Countertop Roaster Maker Ansā Opens US Office
Vending Market Watch has reported that Isreali countertop coffee roasting startup Ansā has launched a United States operations center in the Dallas area. Read more: Vending Market Watch
In Case You Missed It
Here's some of DCN's top stories from the past week…
Seattle Coffee Gear Unveils House Brand Diletta Espresso, Launches Two Machines
Equipment retailer Seattle Coffee Gear has launched its own brand of consumer espresso equipment called Diletta Espresso. The first two machines under the Diletta brand, the Diletta Bello and the Diletta Mio, recently became available for purchase in the United States… Read more
Roast Magazine to Host 2022 Roast Summit at Coffee Fest PNW/Seattle
Roast magazine has announced it will host the fourth iteration of Roast Summit on Thursday, Sept. 29, 2022, prior to Coffee Fest PNW/Seattle, at the Seattle Convention Center. The $150 registration fee for Roast Summit includes access to the Coffee Fest show on Sept. 30-Oct. 1… Read more
Intelligentsia Coffee Chicago Baristas Vote to Unionize
Workers at five Intelligentsia Coffee retail locations in Chicago have voted to unionize. Local 1220 of the International Brotherhood of Electrical Workers (IBEW) filed a petition for a union on behalf of a group of Intelligentsia workers back in May, and 90 percent of votes came back in favor in a final tally… Read more
'Top Coffee' Series Pilot Explores the Stories Behind the Coffee Shop
A visual creative agency based in Greenville, South Carolina, called Electric Soul Creative has pointed its cameras at specialty coffee for a new streamable series called Top Coffee… Read more
Rising Tide Roast Collaborative Ready to Lift All Comers in Austin
Roasters starting and scaling up in the heart of the Lone Star State needn't go it alone now that Rising Tide Roast Collaborative (RTRC) has officially set sail in Austin… Read more
Researchers in Ethiopia Determine What Has Biggest Impact on Coffee Quality
Working in coffee's genetic birthplace, a group of researchers in Ethiopia recently explored a question that's confounded the coffee industry since the dawn of commercial cultivation: What factors most impact coffee quality?… Read more
Vessel Craft Coffee Lands with Flagship Roastery Cafe in Norfolk
It might be difficult for fans of Norfolk, Virginia's Vessel Craft Coffee to contain their excitement now that the roasting company has dropped anchor at its flagship roastery cafe… Read more