Why did the Little Wolf cross the road? To open its first standalone brick-and-mortar cafe.
Yes, Little Wolf Coffee has strayed into new territory with the opening of a 1,000-square-foot brick-and-mortar cafe in the coastal Massachusetts town of Ipswich.
Bathed in the brand's cheery signature blue, the first Little Wolf Coffee shop is located across the street from the company's six-year-old roastery, where a Barista Capsule-made portable coffee bar will remain stationed for training and occasional events.
Meanwhile, inside a former dance studio, the new cafe beckons customers with a variety seats, tables and fixtures for different uses. With a capacity of 45 people, the new shop accommodates substantially more customers than could  fit in the previously semi-public roastery.
"The whole [new] space just has a new energy we never had in our old space because it was always a combined use for us," Little Wolf Coffee Co-founder Chris Gatti told Daily Coffee News. "We really wanted to create an inviting space for everyone to enjoy after having such a hectic environment with our roastery for so long. More than that, though, we really wanted to inject our personality and the brand's personality into the space to create a space that when viewed would immediately scream 'Little Wolf!'"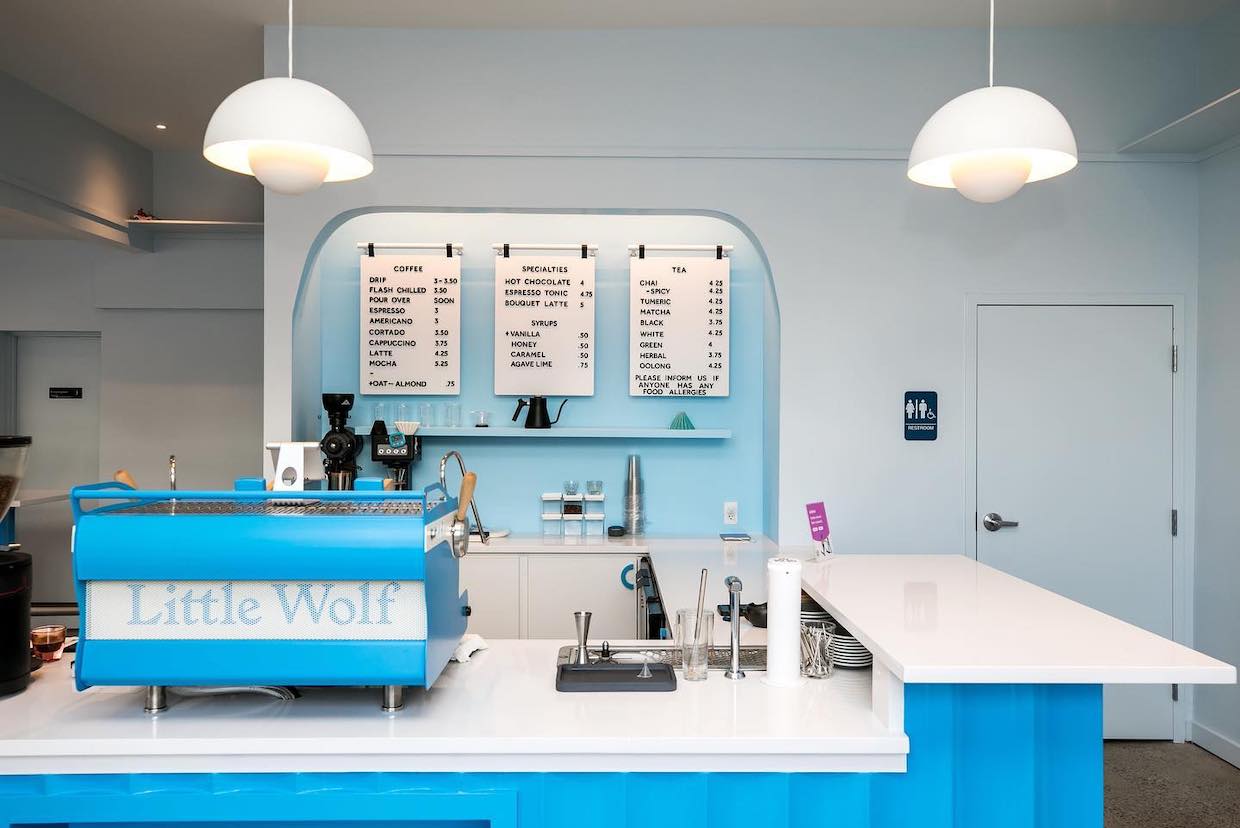 To maximize a sense of openness, the company tucked its batch brewer, hot water tower and all of its ceramics under the counter. On top of the bar stands Little Wolf's custom-branded 2-group Synesso MVP espresso machine, while a new Tone 03 brewing system occupies the back counter for the shop's pourover program.
Gatti said many of the changes in the new shop were geared towards practical use after the company operated for years with a "suboptimal setup" for limited retail.
"With our new space we have plenty of physical space for three baristas to work side by side, but also everything each barista needs is within arm's reach," Gatti said. "Things like coffee carafes being immediately under the register, cup dispensers under the counter and drawers for our ceramics make a cleaner work space and also a more efficient one — we hope."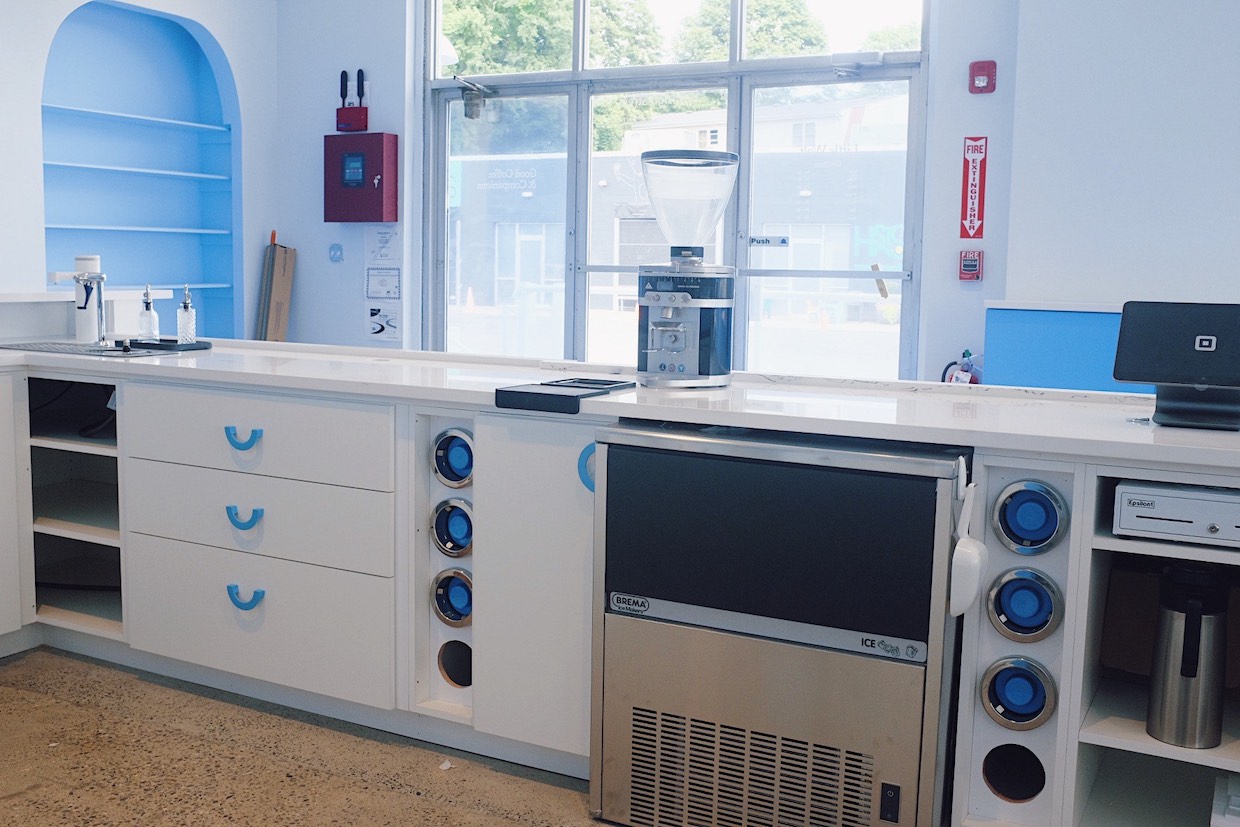 As a big fish for coffee in the relatively small town of Ispwich, Little Wolf managed to stay afloat during the worst of the pandemic, and Gatti said roasting will soon transition from the company's Probat P12/2 to a brand new Probat UG22 roaster slated to arrive next month.
"The last two years have been such a whirlwind for us," said Gatti. "We're thrilled to have this new space to share with our community and are thankful for their support in making it feel like home already."
---
Little Wolf Cafe is located at 125 High St. in Ipswich. Does your coffee business have news to share? Let DCN's editors know here. 
Howard Bryman
Howard Bryman is the associate editor of Daily Coffee News by Roast Magazine. He is based in Portland, Oregon.