Welcome to DCN's Weekly Coffee News! Keep up with all the latest stories by subscribing to DCN's twice-weekly newsletter, featuring breaking coffee industry news and fresh coffee job listings.
Do you have news to share? Contact us here.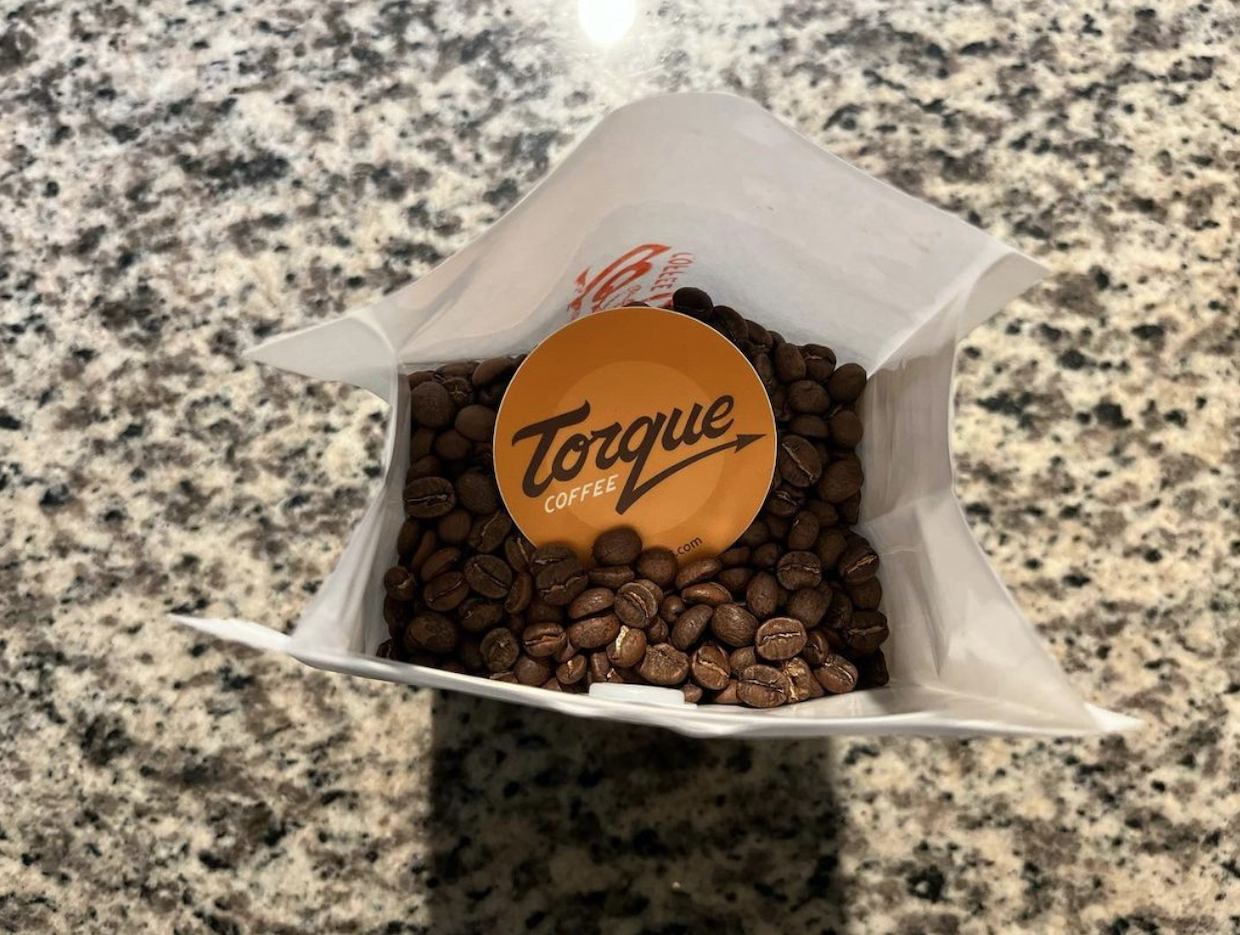 $12 From Every $20 Bag of Torque Coffee Heading to Nonprofit Heifer International
California-based startup roasting company Torque Coffee has announced that $12 from each $20 bag of its coffees will go to the nonprofit Heifer International, which works to end hunger and poverty globally. The campaign is part of a broader "triple match" program being led by Heifer International that has been made possible by an unnamed group of "generous donors."
New York Coffee Festival Announces Competitors for Coffee Masters NYC
The Allegra-produced New York Coffee Festival, which is returning next month after a three-year in-person hiatus, has revealed the list 12 contenders for the NYC Coffee Masters barista skills competition, which dates back to 2015. The full list with bios is here.
Sunergos Coffee Workers Plan to Unionize in Louisville
A group of workers at specialty coffee roaster/retailer Sunergos Coffee in Lousville have a plan to petition the National Labor Relations Board to hold a union election. The coffee company operates four cafes and employs approximately 60 people, according to a report from Louisville Business First.
Westrock Coffee Goes Public, Secures $350 Million Credit
Little Rock, Arkansas-based full-service coffee solutions and extracts provider Westrock Coffee Company has closed its merger with publicly traded Riverview Acquisition Corp., creating a combined company under the name Westrock Coffee Company. Common stock in the company is now trading on the Nasdaq stock exchange. The company has also secured $350 million in credit. Westrock Coffee acquired North Carolina's S&D Coffee & Tea in 2020 for $405 million.
German Coffee Roasting Giant Probat Announces 2030 Goal for Net Zero Carbon Emissions
A century-and-a-half old maker of industrial roasting machines that run on natural gas, Probat has announced a corporate goal to bring its own operational carbon emissions to net zero by 2030. The company has enlisted fellow Germany-based firm ClimatePartner to help plan and execute the 2030 roadmap.
NFT Marketplace Rarible Launches 'GM Mfer' Coffee Blend
NFT marketplace Rarible has launched its first real-life coffee product, a bagged blend called "GM Mfer," according to a report from NFT Evening. Despite Rarible's place as an NFT marketplace relying on the flow of cryptocurrencies, the limited edition coffee blend is only available through U.S. dollars.
Lavazza Renews US Open Sponsorship Through 2025
Italian coffee giant Lavazza is returning to Queens, New York, as the official coffee sponsor of the U.S. Open Tennis Championships. The company, which has been the event's coffee sponsor since 2015 and is now the coffee sponsor for three of the sport's grand slam tournaments, has renewed its U.S. Open sponsorship through 2025.
Owners of Popular San Antonio Coffee Shop Launch Gofundme Following Accident
The owners of the first specialty coffee shop on San Antonio's south side, Tatu and Emilie Garcia Herrera of Folklores Coffee House, have created a Gofundme campaign after they were in a severe car accident last week that has left Tatu hospitalized. The couple is seeking help to cover vehicle costs, medical bills, legal representation and more.
NY Times Explores the Rise of Blank Street
New York Times reporter Julia Moskin has penned a must-read piece (paywall) on the rapid local ascendance of Blank Street Coffee, the company founded by two tech entrepreneurs in 2020 with a focus on small-footprint stores, efficiency through drink-making automation and a healthy influx of venture capital, including $25 million secured last year. While noting numerous acquisitions affecting the specialty coffee industry in recent years, the piece also captures the following distinction:
But a chain of cafes focused on efficiency, designed by entrepreneurs rather than experienced baristas or roasters and funded by venture capital is fresh to the U.S. market.
In Case You Missed It
Here are some of DCN's top stories from the past week…
Scenes From the 2022 Coffee Roasters Guild Retreat
This was the 20th year for the Retreat, where team challenges, social events and workshops focused on coffee roasting craft are interspersed with roaster-focused education sessions on subjects such as managing price volatility, sustainable operations and much, much more… Read more
First Regenerative Organic Certified Coffee Hits US Market
A farm-focused, third-party social and environmental certification scheme called Regenerative Organic Certified (ROC) has moved into the coffee industry. Claiming to reflect regenerative agricultural practices, the first ROC-certified coffee products recently hit store shelves in the United States… Read more
Ethiopia Sidama Coffee Breaks Cup of Excellence Record at $400.50/lb
The top-scoring coffee in the 2022 Ethiopia Cup of Excellence (CoE) fetched $400.50 per pound during a public auction last week, breaking the record for the highest price ever paid for a CoE-winning green coffee… Read more
Report: 55% of Coffee Purchased by Eight of World's Largest Buyers Meets Sustainability Baseline
Of course, if you're a hopper-half-empty type of person, that also means that 45% of the volume of green coffee purchased by some of the world's most market-influential buyers was not necessarily purchased in a sustainable way… Read more
In Quito, Coffee Relief Promotes Clear Connections to Ecuadorian Coffee
A new roastery cafe in Ecuador called Coffee Relief held its grand opening this week, promising Ecuadorian-grown specialty coffees in upscale environs east of Quito… Read more
Plunger, Espresso, Filter? Just Because Your Coffee is Bitter, Doesn't Mean It's 'Stronger'
Coffee — one bean with many possibilities. A big choice is how to brew it: espresso, filter, plunger, percolator, instant and more. Each method has unique equipment, timing, temperature, pressure, and coffee grind and water needs… Read more