Welcome to DCN's Weekly Coffee News! Keep up with all the latest stories by subscribing to DCN's twice-weekly newsletter, featuring breaking coffee industry news and fresh coffee job listings.
Do you have news to share? Contact us here.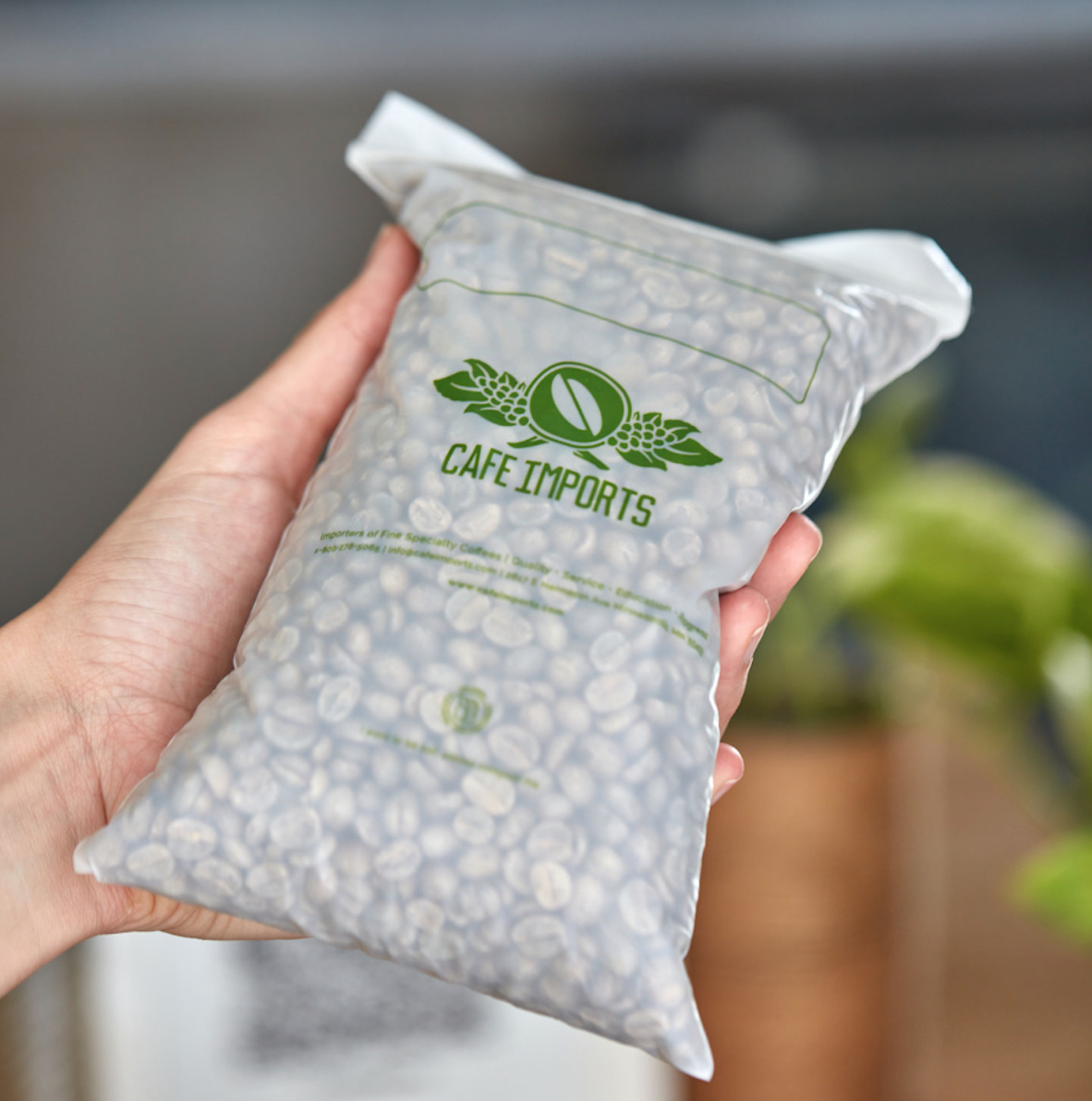 Cafe Imports Launches Compostable Green Coffee Sample Bags
Minneapolis-based green coffee trader Cafe Imports has announced the launch of plant-based, compostable bags for sample-size offerings of green coffee. The company said the launch follows a year of exploration and testing for shelf stability and quality control. Users are asked to compost the bags themselves.
Nano Lot Sells for $6,034 Per Pound at Lamastus Family Estates Auction
Seven pounds of coffee from a top lot at the Lamastus Family Estates auction earned more than $42,000, or $6,034 per pound, earlier this month. The purchase was made by four buyers in China, Taiwan, Australia and UAE. The average price throughout the auction, focused on the producer group's renowned Gesha variety coffees, was $341.24.
Probat Inc. Makes Key Appointments at Chicagoland Office
German coffee roasting machine maker Probat AG has announced the appointment of longtime Probat Inc. (United States) President Scott Stouffer as the new chief sales officer at Probat AG. As Stouffer departs the Linconshire, Illinois, office of Probat Inc., the office has seen some new appointments. Joe Navin has been named senior vice president of sales and service, and will also lead international sales of the Burns brand. Additional appointments at Probat Inc. include: Reyes Tellez as purchasing manager; Jon Morris as spare parts sales; Jake LaPres as shop roaster sales; and an after-sales team that includes Scott Lundry, Paul Pyrich and Angel Dominguez.
Blue Bottle Coffee Opens Second Mainland China Cafe
Oakland-based and Nestle-owned Blue Bottle Coffee has opened its second cafe on mainland China, at the Jing'an Kerry Centre shopping complex in Shanghai. Hospitality Design has more on the opening.
RGC Coffee Wins UN Colombia Chapter Sustainability Award
A project led by Montreal, Quebec-based green coffee trading company RGC Coffee won a United Nations Global Compact Colombia Chapter award for its sustainability impacts. Launched in 2019, the Todos al Agua, an RGC 3E, has resulted in 15,000 bags of coffee while bringing hundreds of wastewater systems, kitchens, fertilizer solutions and drinking water solutions to farms and farmers.
TriestEspresso Event Returns to Trieste Oct. 27-29
The internationally focused TriestEspresso Expo is coming to the new Trieste Convention Centre (TCC) in the Porto Vecchio of Trieste, Italy. Organized by the Venezia Giulia Chamber of Commerce in collaboration with the Associazione Caffè Trieste, this will be the 10th edition of the expo.
Portland Coffee Roasters Team Up for Silent Auction to Benefit Teachers
A group of independent roasting companies in Portland, Oregon's west metropolitan area have chipped in beans, merch and other goodies for a silent auction to benefit teachers in the Beaverton and Hillsboro public school districts. An in-person auction will take place Sept. 23-24, while people can also place bids online. Details are here.
In Case you Missed It
Here are some of DCN's top stories from the past week…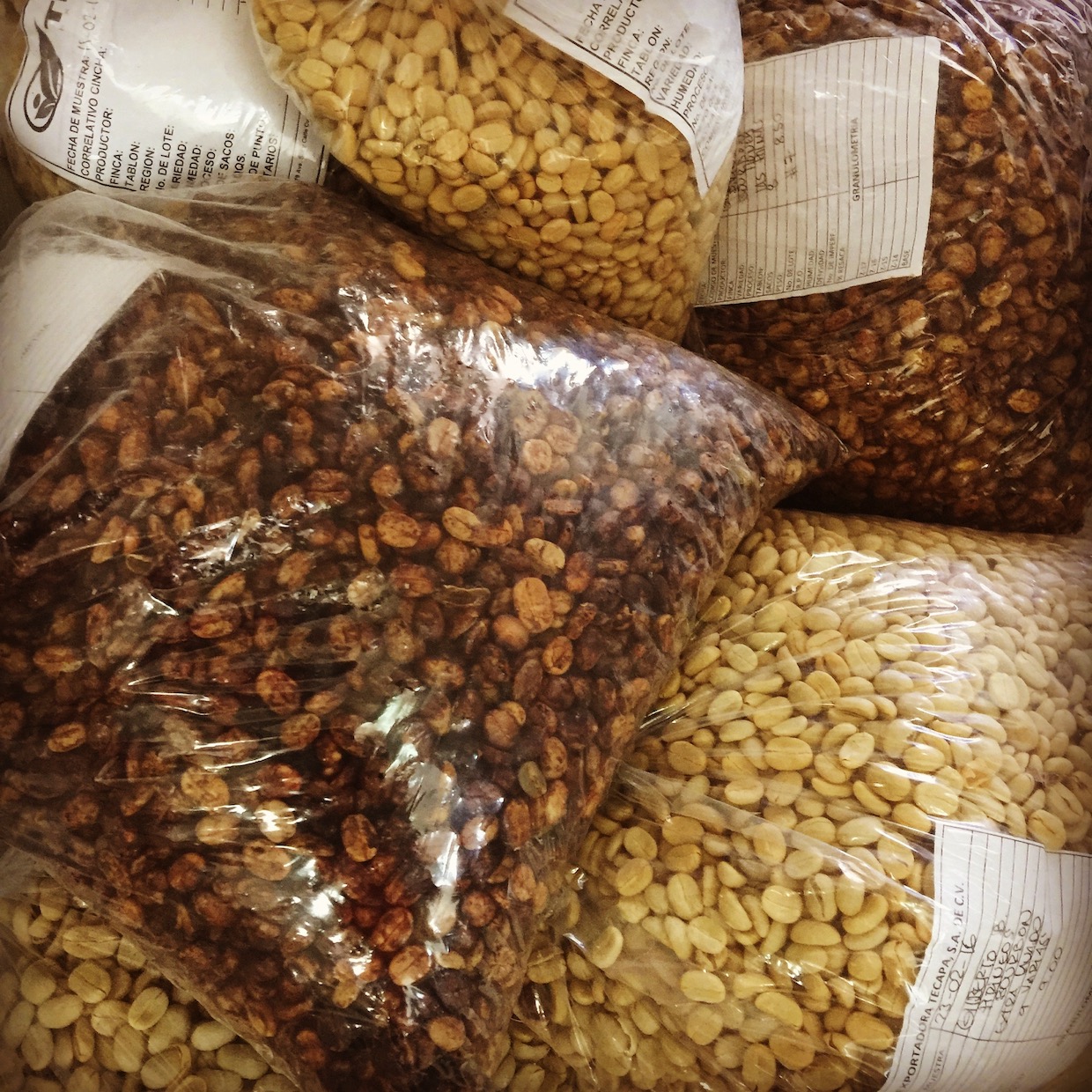 Column: Specialty Coffee Stands Upon an Unsustainable Foundation of Double Standards
Every year, questions surrounding value and producer income are explored in endless detail in filled lecture halls at industry events and in earnest white papers; yet every year the chasm between procurement and sustainable value distribution seems to grow wider. The coffee industry over and over again has stated its commitment to valuing farmers, yet routinely fails to meaningfully address income distribution… Read more
The Sustainable Coffee Buyers Guide is Using Data to Increase Consciousness
A pre-competitive tool led by Colombia-based Azahar Coffee Company and coffee roasting software provider Cropster, the Guide is attempting to lead socially conscious buyers to prices that result in prosperity among coffee farmers, as opposed to baseline incomes… Read more
Q&A with Legendary Coffee Writer Kenneth Davids on '21st Century Coffee: A Guide'
It's been 46 years since Kenneth Davids first published Coffee: A Guide to Buying, Brewing & Enjoying, a book that launched at the dawn of the specialty coffee movement and has lived alongside it through five subsequent revisions… Red more
Beloved Aussie-Born Brand Proud Mary Coffee Opens in Austin
Melbourne-by-way-of-Portland, Oregon, specialty coffee company Proud Mary Coffee has opened its third local flagship cafe this week, in Austin, Texas… Read more
Heine Brothers Becomes Second-Largest Unionized Coffee Chain in US
A group of Heine Brothers employees first signaled their intention to seek unionization in May, and some workers subsequently accused their employer of union-busting activities leading up to the election, which passed by a simple majority last week… Read more
Cafe Cà Phê Puts Vietnamese Coffee in the Spotlight in Kansas City
Celebrating the coffees and cultures of Vietnam, a new shop from former Broadway actor Jackie Nguyen called Cafe Cà Phê has taken center stage in Kansas City, Missouri… Read more