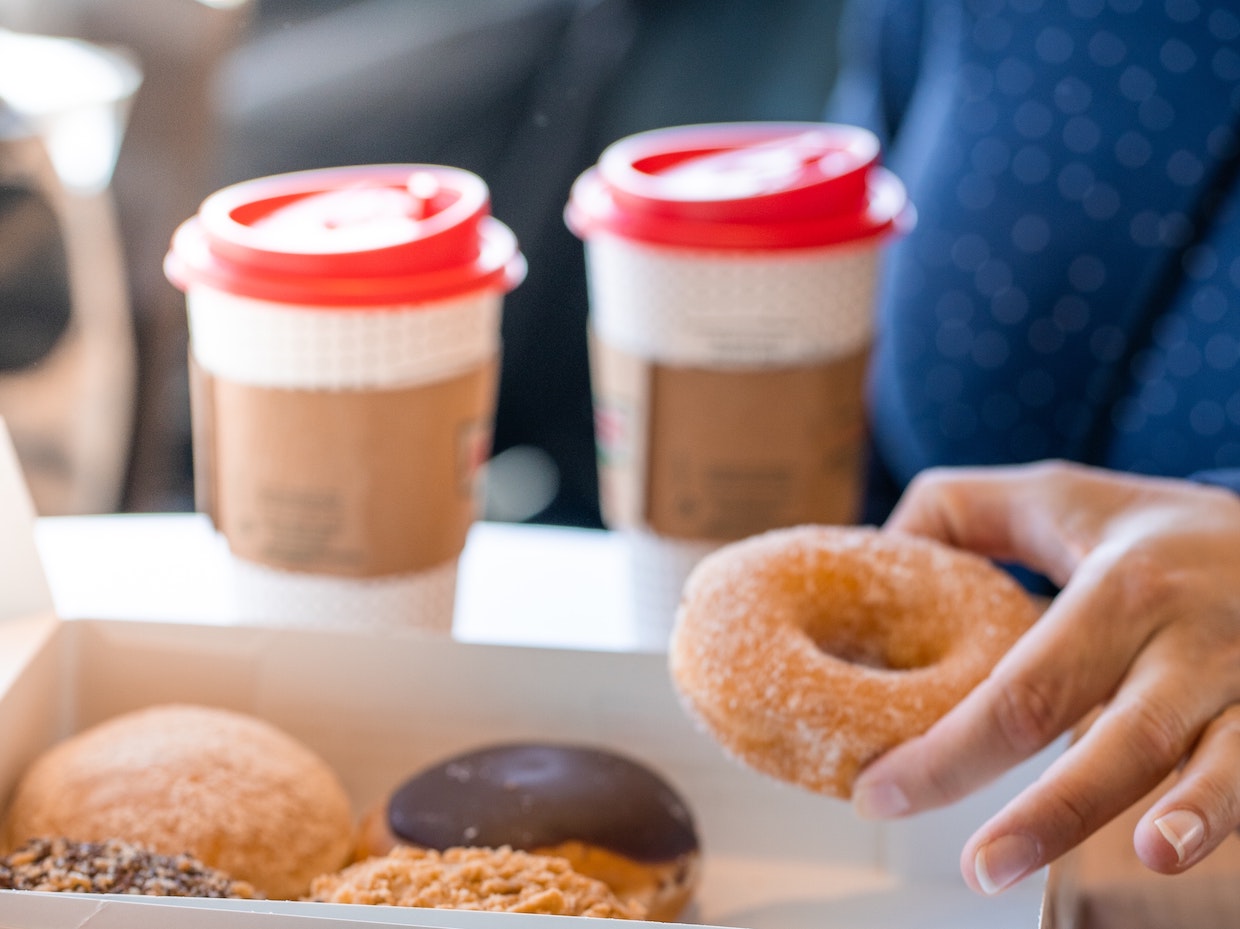 North Carolina-based coffee and doughnut chain Krispy Kreme has agreed to pay nearly $1.2 million in back wages and damages to more than 500 workers following a United States Department of Labor investigation into overtime violations.
After initially investigating alleged overtime violations at a single Krispy Kreme location in Louisville, Kentucky, the labor department's Wage and Hour Division then expanded the investigation to include all 242 of the Charlotte-based chain's nationwide locations.
Krispy Kreme was acquired by a subsidiary of the German billionaire Reimann family-backed JAB Holding Company for approximately $1.35 billion in 2016. The company held an IPO on the Nasdaq exchange last year before JAB significantly increased its minority ownership in the company through a share swap.
At some point during that time, the coffee company was also engaging in "widespread and systemic" labor violations, according to an announcement from the Labor Department last week.
Specifically, the company was accused of failing to include monthly bonuses in some regular rates of pay, which allowed the employer to pay overtime at lower rates than dictated by the Fair Labor Standards Act.
Krispy Kreme, which estimates earning global net revenue of $1.52 billion this year, has agreed to pay just over $1.18 million to 516 U.S. workers to settle the case.
---
Does your coffee business have news to share? Let DCN's editors know here.