Australian coffee equipment service and distribution company Coffee Machine Technologies has unveiled a literal new direction for its house-designed under-counter commercial espresso systems.
First seen in September at the Melbourne International Coffee Expo (MICE), the new cantilever design includes horizontal bar that, from the barista's perspective, hovers over the counter from left to right from an angled vertical stem.
It is a notable design departure from Coffee Machine Technologies' existing brand of under-counter espresso systems called Tech-Bar, as well as from counterparts such as La Marzocco-owned Modbar or Seattle-based Mavam. In those systems, individual group towers sprout up vertically from the counter towards baristas.
"I think it's going to be a big thing," Tech-Bar Founder and Designer John Colangeli recently told DCN. "We haven't taken away anything from the coffee machine in regards to all its functions. It does everything a [Tech-Bar] coffee machine does, but with a super cool look and it really displays what the what the barista is doing."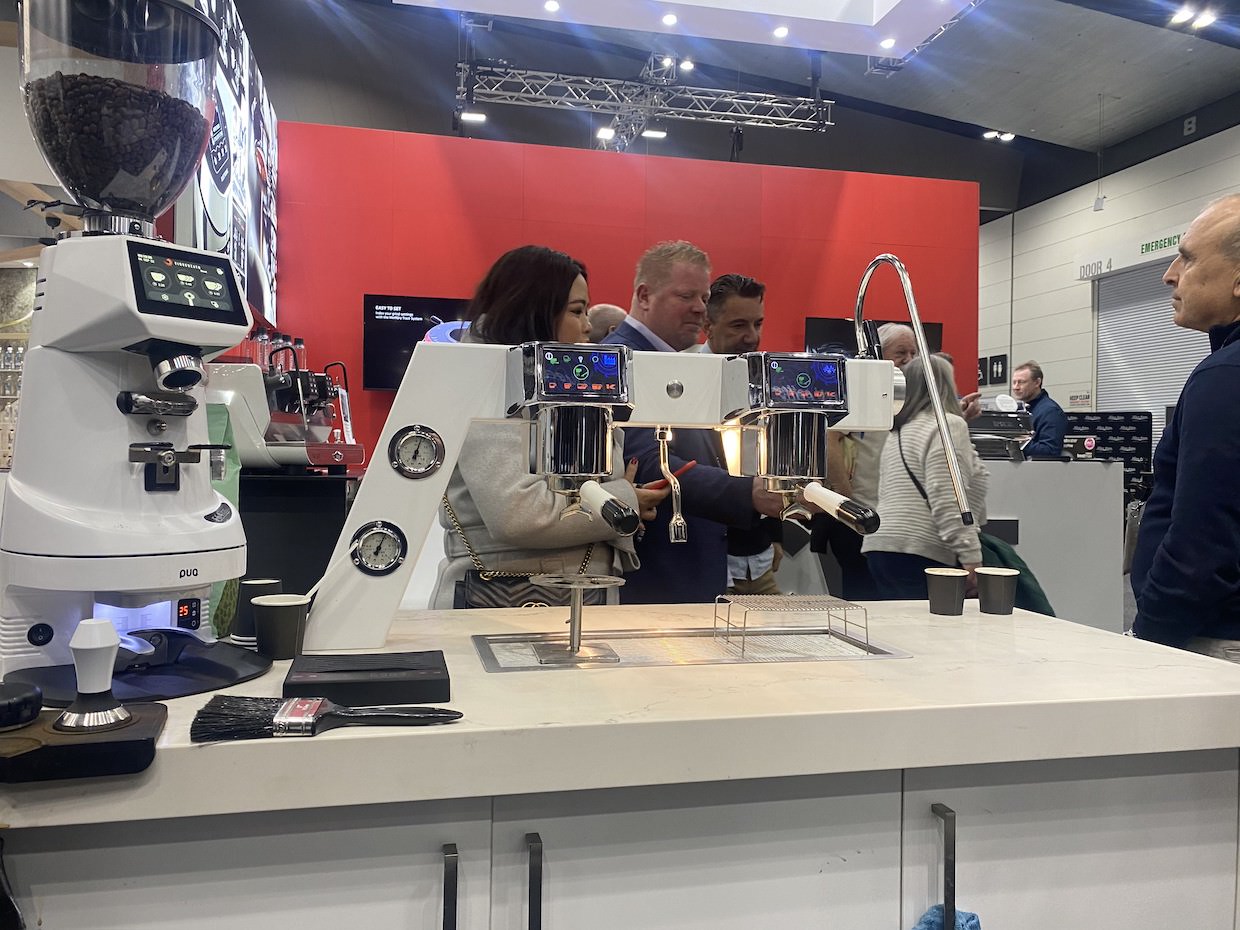 The new system, which is not yet commercially available, incorporates the same water heating and delivery system found in existing modular, individuated Tech-Bar groups. Rather than sending boiler-heated water to group heads, the patent-pending system heats fresh water on demand through a combination of heat-exchanging and flash-heating systems.
Water running directly from a cafe's filter system is routed through pipes on the outside of an under-counter steam boiler for preheating. The water is then precisely flashed to its final temperature at the group. Currently Tech-Bar utilizes a brass thermoblock system to achieve this, while a new boiler system and a saturated group head is in development.
Said Colangeli, "The coffee it makes is already amazing, but we want to get it even better."
The Tech-Bar heating system is designed to minimize water left idling in pipes between uses and eliminate the continuous heating and storage of brew water in a boiler. The pipes contain less than 150 milliliters of water at any given time, according to the company.
The existing Tech-Bar system is also designed for modularity and flexibility. Users can start off with one or two group heads and one steam unit connected to a single under-counter boiler, then add additional groups or steamers as needed. Steam and hot water units can be oriented with actuation levers on either side; steam wands are mounted either to the top or bottom of the tower; and matching milk and cold nitro coffee towers are also available.
By contrast, the forthcoming cantilever system will be either two groups or three groups by default, although it is designed to occupy minimal space, allowing for multiple installations if needed.
John Colangeli and the R&D team at Coffee Machine Technologies designed the above-counter portions while collaborating with Italian espresso equipment maker Elektra for the under-counter components.
Colangeli founded Coffee Machine Technologies in Melbourne in 2005. Today with an additional branch in Sydney, the company offers sales and service of equipment made by brands such as Elektra, La Marzocco, Slayer, Synesso and more. This year the company also launched a partnership with Italy's Pomati Chocolate Technologies, distributing a counter-mounted melted chocolate fountain for drink and dessert preparation in cafes.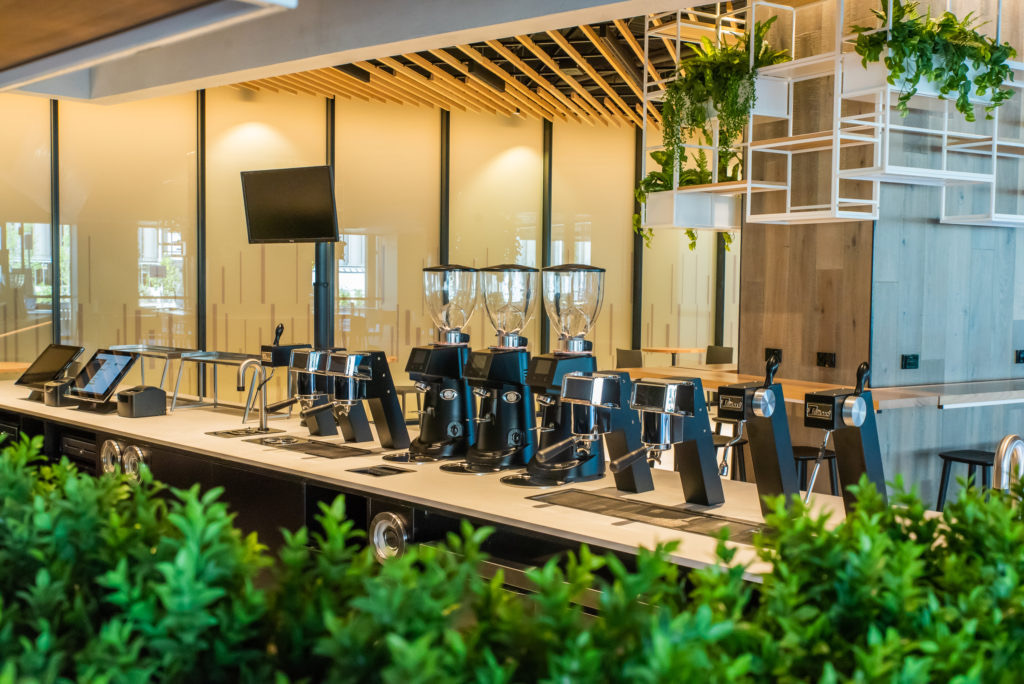 Colangeli founded Tech-Bar as a sub-brand of Coffee Machine Technologies in 2012. The parent company also produces and owns Viper, a brand of dedicated under-counter steam modules that predated and inspired the development of Tech-Bar.
Tech-Bar, Viper and other Coffee Machine Technologies products are currently sold in Australia, Europe and Asia, although the company has its sights on U.S. sales and distribution. Tech-Bar equipment pricing ranges from $22,500 AUD ($15,200 USD) for a 2-group configuration up to $26,000 AUD ($17.6 USD) for a 3-group system with two steam wands.
---
Does your coffee business have news to share? Let DCN's editors know here.
Howard Bryman
Howard Bryman is the associate editor of Daily Coffee News by Roast Magazine. He is based in Portland, Oregon.