For the earth, for the people, for the arts and, of course, for the coffee. These and other compelling calls to customers rang out from new cafes up and down the West Coast this year.
As known brands expanded, a multiplicity of startups also emerged, making 2022 a exciting year for specialty coffee in all parts Pacific. As we continue our 2022 Year in Review, here are 10 of the head-turning ribbon-cuttings we documented in California, Oregon and Washington: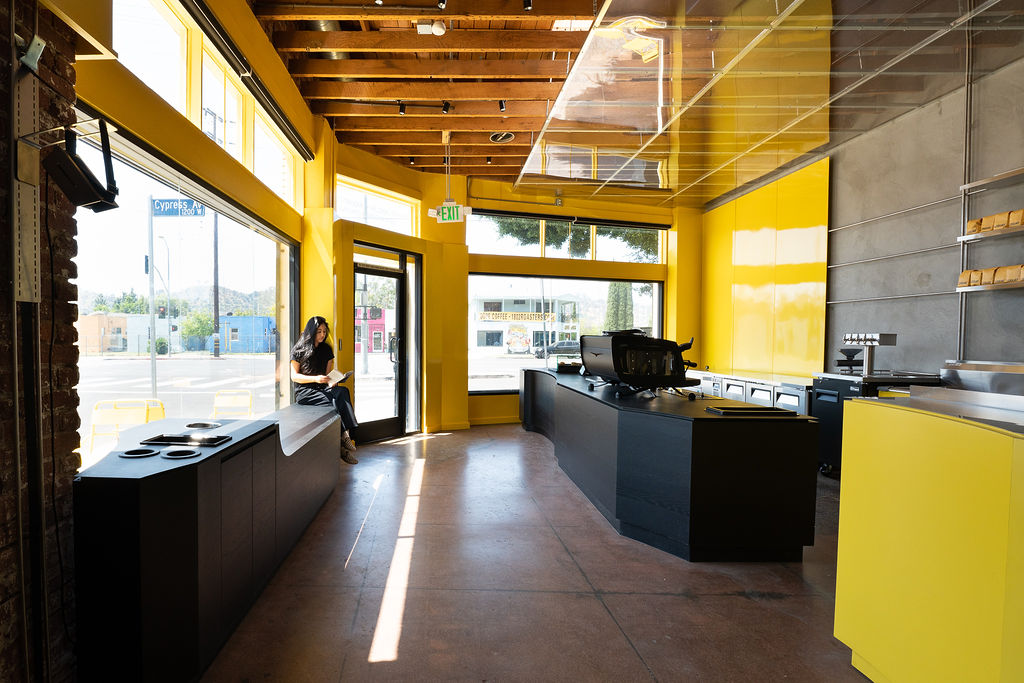 The owners of the Los Angeles multiroaster coffee bar Kumquat Coffee have opened a second L.A. cafe, called Loquat Coffee. Like their namesake fruits, both provide deliciousness may look and sound related, though under the surface they're practically apples and oranges.
The primary distinction from its forebear is that Loquat is serving a range of house-roasted coffees. The shop also offers a distinct minimalist, bumblebee-colored environment filled with matte black and vivid yellow… Read More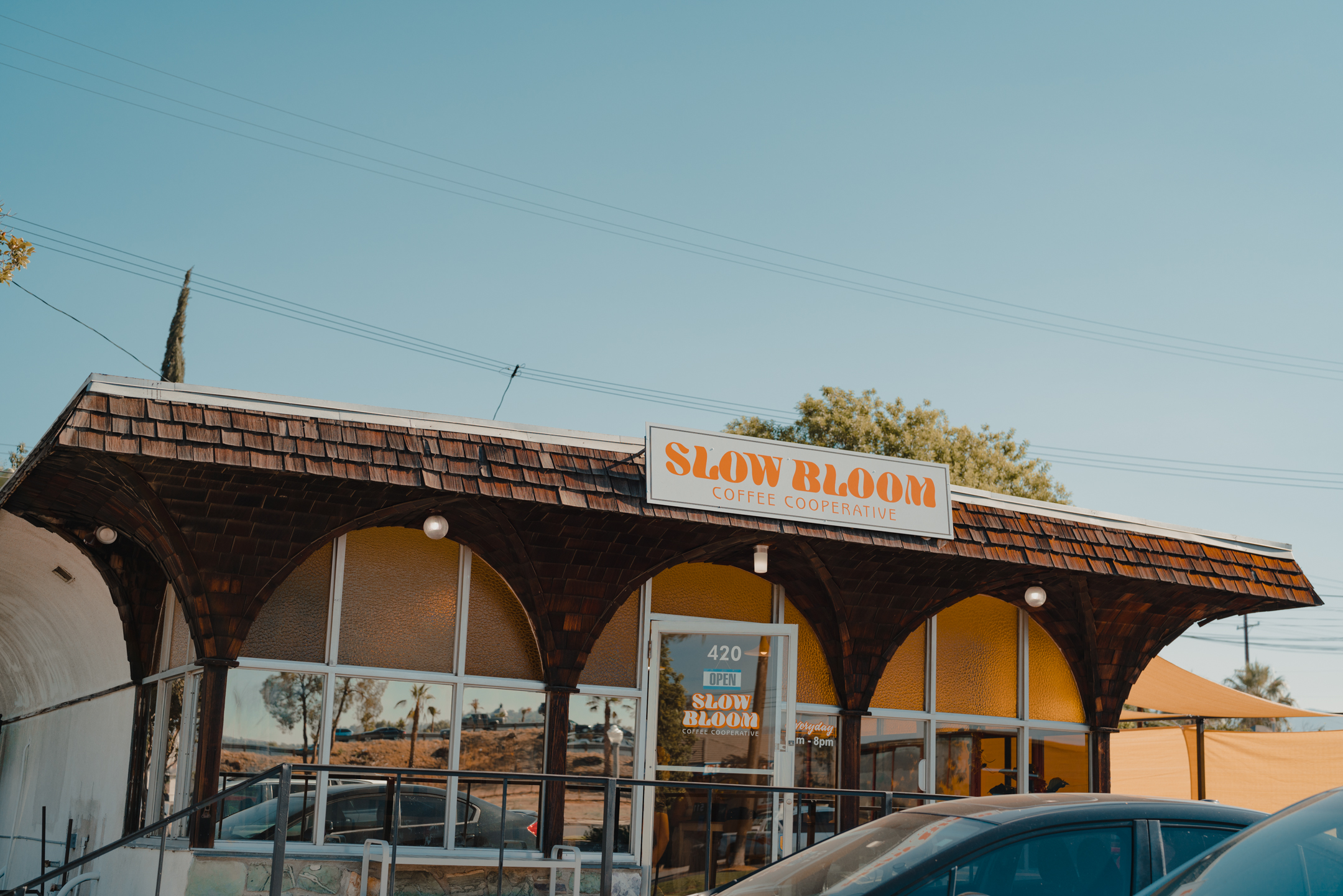 Slow Bloom Coffee Cooperative has grown up fast in Redlands, California, following the demise of long-running local coffee company Augie's Coffee.
As the worker-owned coffee cooperative formed mostly by former Augie's employees in late 2020 settles into its first brick-and-mortar retail shop, it not only provides locals a much-needed dose of high-quality coffee and food, it also nourishes the spirits of workers who'd long sought better working conditions and greater autonomy… Read More
About halfway between Seattle and Portland, Oregon, in a town peppered with historic buildings, a fresh business called Mint City Coffee Roasting is spearheading a local coffee movement.
Mint City welcomed the first guests into its 128-year-old, 6,000-square-foot building in downtown Chehalis, Washington, following three years of renovations. Approximately 1,800 square feet of the building's ground floor is dedicated to Mint City's coffee shop, while its 800-square-foot roastery is in the back… Read More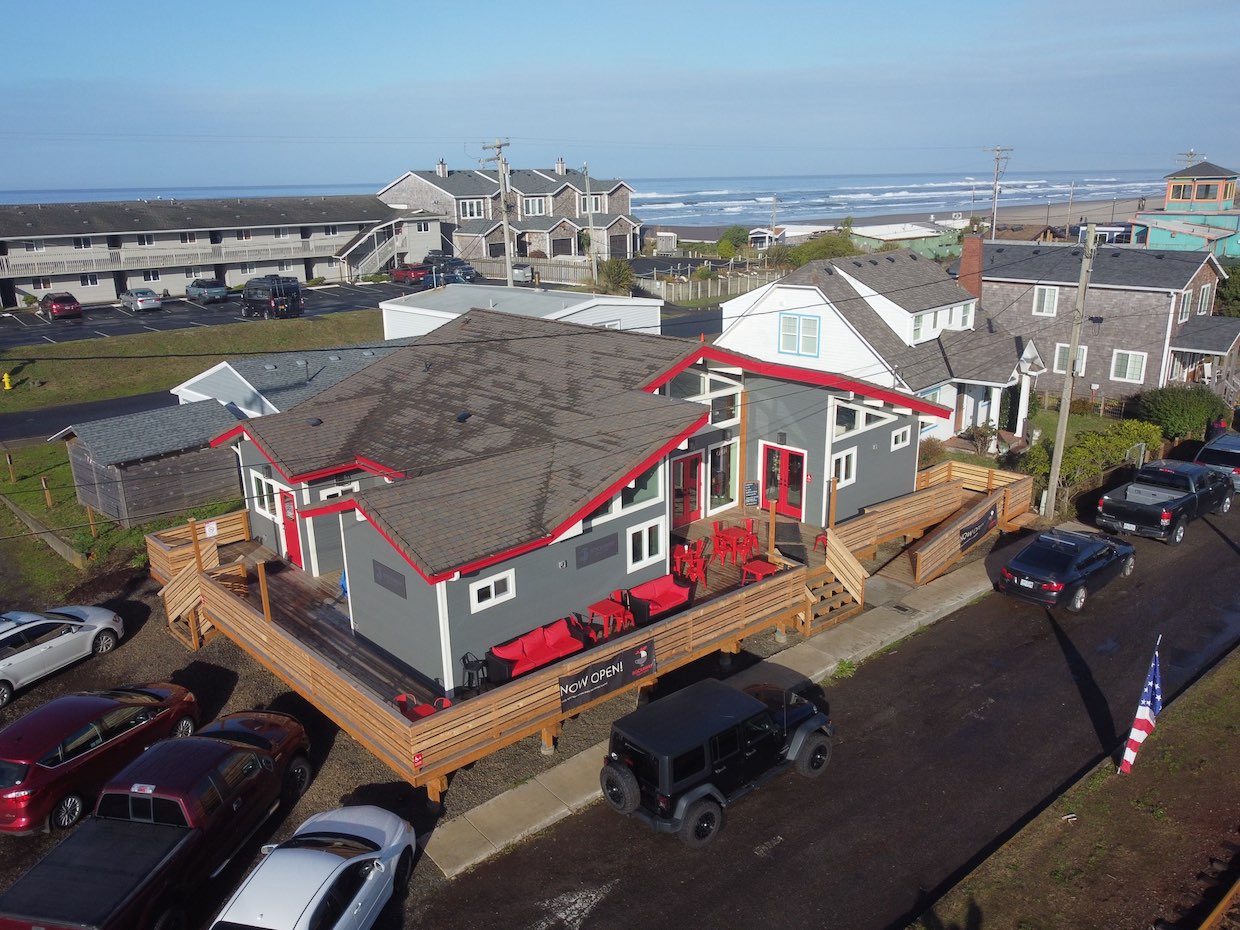 The tide of quality coffee is rising rapidly in the coastal Oregon town of Rockaway Beach with the recent opening of Rockaway Roastery.
The shop is notably co-founded by Alliance for Coffee Excellence Executive Director Darrin Daniel, who helped devise the coffee program in between criss-crossing the globe to represent the renowned Cup of Excellence competition and auction program… Read More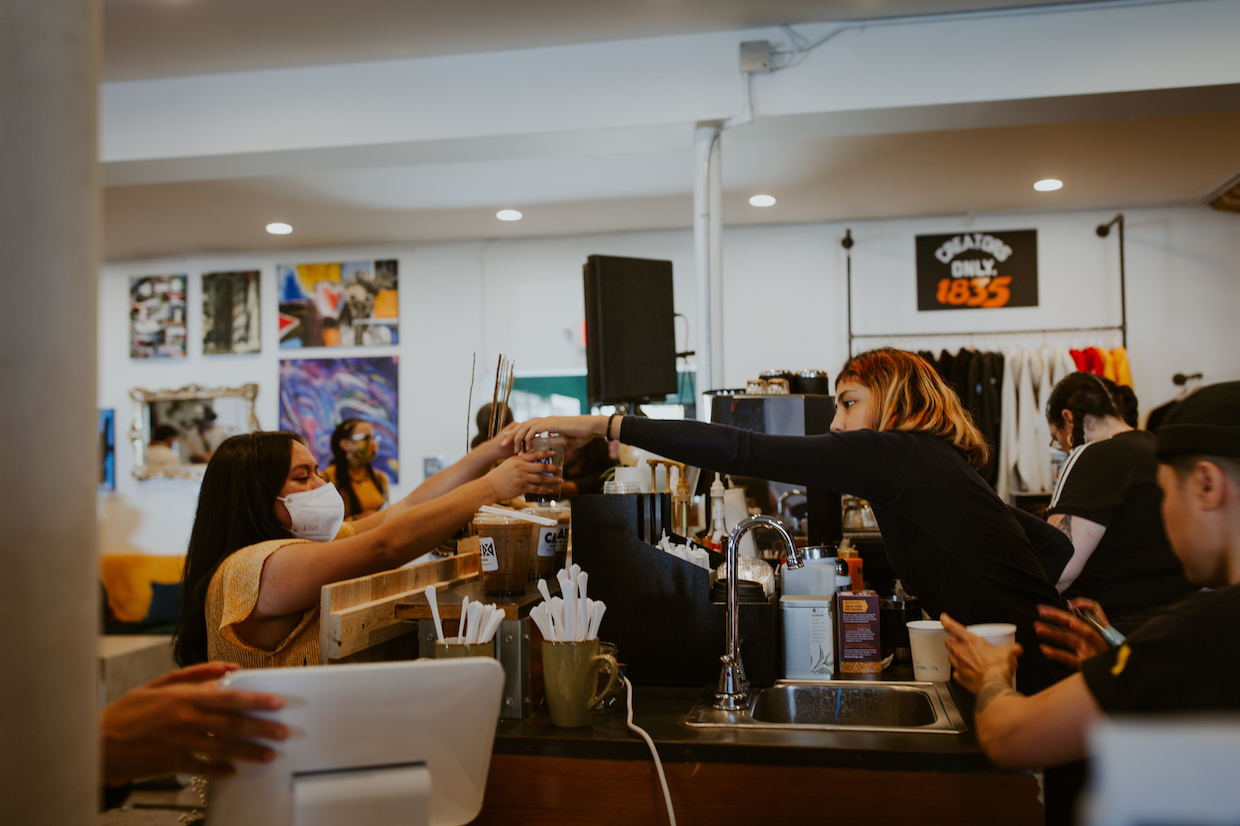 When Malcolm X reclaimed his identity by adopting "X" as his surname, it was a public statement against injustices past and present.
Cafe X: By Any Beans Necessary, a San Diego coffee concept created by the mother-daughter duo of Khea Pollard and Cynthia Ajani, similarly seeks to lead, empower and inspire while adopting coffee… Read More
An international team of specialty coffee professionals on a mission to support regenerative agriculture has planted a flag under the name Futura Coffee Roasters in the Montavilla neighborhood of Portland, Oregon.
The cafe space offers a bright, modern and tropical vibe, with sculpted archways, abundant leafy plants, high ceilings and small artistic details. Petal-like textile shades handmade in Colombia dress pendants that cast a gentle light towards sandy clay tiles handmade in California by McIntyre Tile… Read More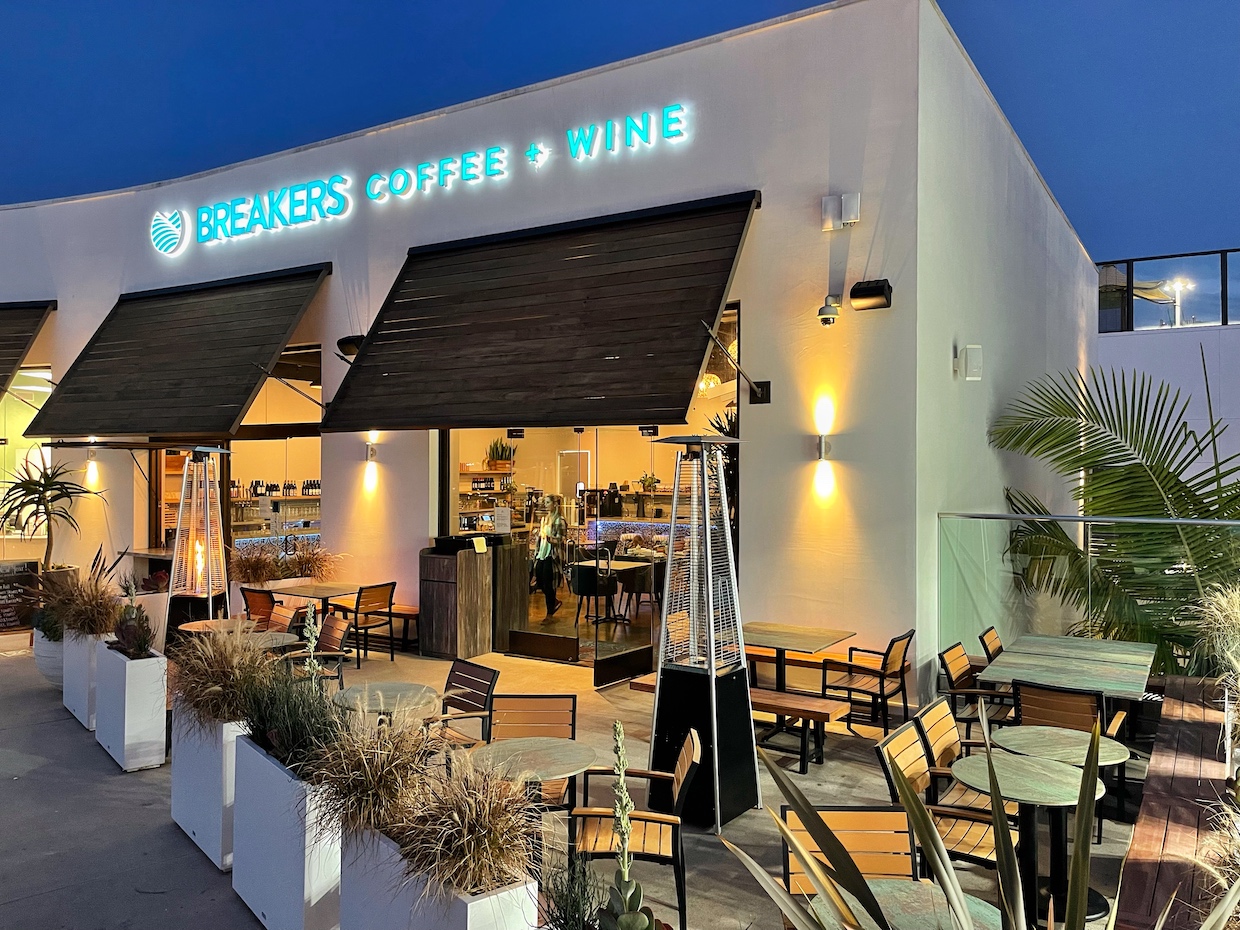 The owner of Southern California coffee farm Bluetail Coffee Grove has opened a roastery cafe, beer and wine bar in greater San Diego called Breakers Coffee + Wine.
Kyle Rosa, who planted 1,350 coffee trees in a former palm tree grove in 2019, now roasts beans grown on farms from throughout the world in a blue Diedrich IR-5 for coffee drinks at Breakers. The new bar at the Del Mar Highlands Town Center also prominently features beer and wine programs… Read More
The fourth retail coffee bar by Seattle-based company Anchorhead Coffee opened in the city's Capitol Hill neighborhood, occupying a 4,300-square-foot two-level space with an onsite bakery.
On the 700-square-foot main level, black hexagonal tiles pattern the front of the coffee bar, upon which pops of salmon pink are provided by the mounted groups of a prototype under-counter super-automatic espresso system created by the Seattle company Mavam… Read More
A new cafe in Portland, Oregon's St. Johns neighborhood called Wonderwood Springs has opened like a storybook, bringing to life quality coffee alongside immersive art under the leadership of local artist Mike Bennett.
"As an immersive space artist, I create a lot of art that can be looked at or walked through," Mike Bennett told DCN. "I've never had the opportunity, however, to make art that can be lived in."… Read More
Inspired in part by California's natural landscape as well as by the metro line that in 2012 began connecting Culver City to downtown Los Angeles, the playfully streamlined interior features long bands of color that stretch across the entire bar facade, with horizontal tiles along the interior walls creating a sense of momentum.
Curved surfaces, round white oak benches and circular details are also subtly reminiscent of public transit stations and maps, while a wall of windows connects the cafe to the green space outside and grants an unobstructed view of trains coming and going… Read More