The owner of Southern California coffee farm Bluetail Coffee Grove has opened a roastery cafe, beer and wine bar in greater San Diego called Breakers Coffee + Wine.
Kyle Rosa, who planted 1,350 coffee trees in a former palm tree grove in 2019, now roasts beans grown on farms from throughout the world in a blue Diedrich IR-5 for coffee drinks at Breakers. Opened late last year at the Del Mar Highlands Town Center, the bar also prominently features beer and wine programs.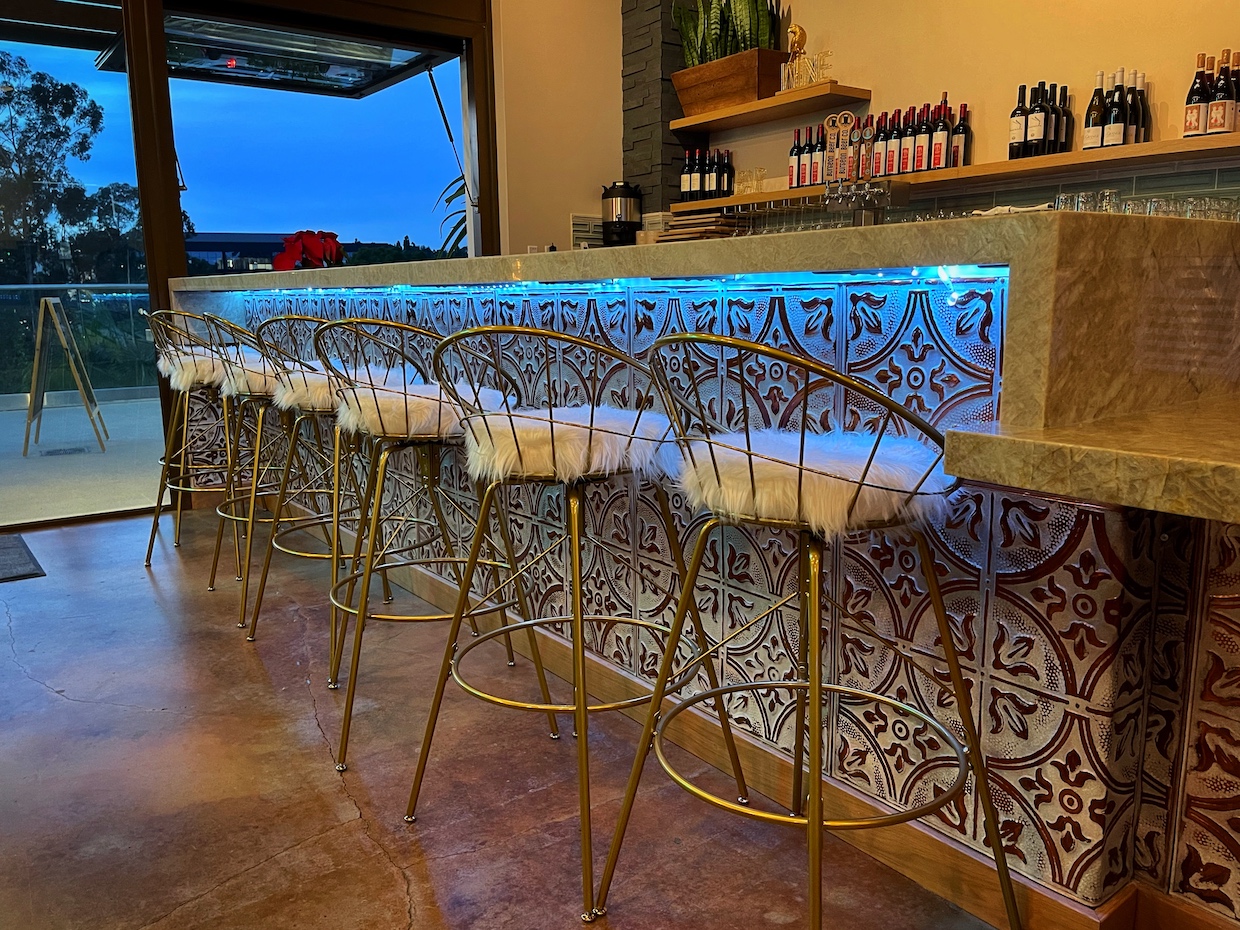 Greenery and farming are themes of the interior design, while the roastery occupies a modern barn-like interior room with rustic wood siding and generous windows for patrons to view the production process. Dracaena trees are scattered throughout the interior while large white planters containing over 50 types of plants form the boundary of the outdoor patio.
Named for the act of breaking the crust with a spoon while cupping a coffee, Breakers echoes the blue of the Diedrich machine through blue slate pillars and blue/green hues mixed with shades of brown in a multi-layered, acid-stained concrete floor.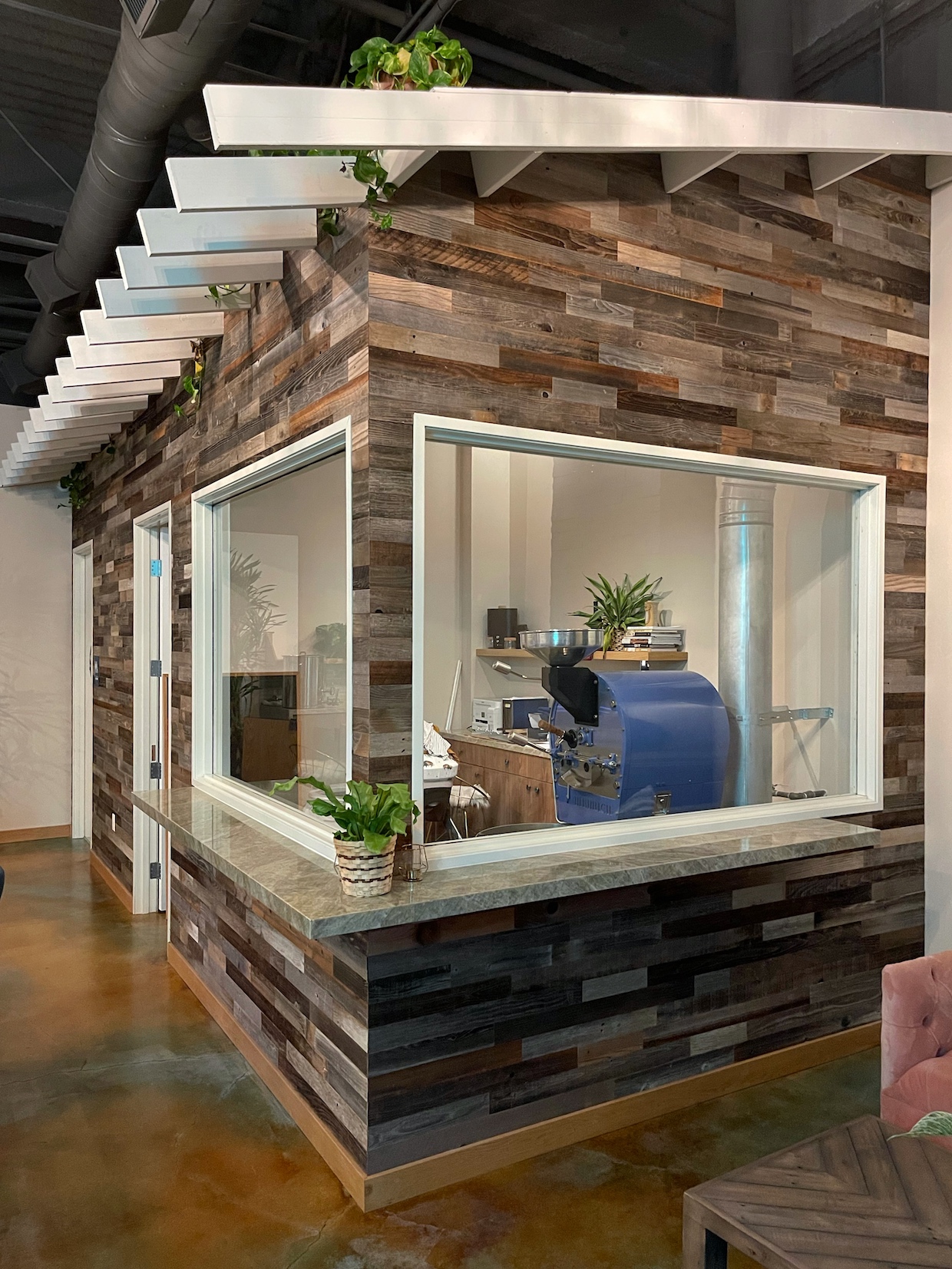 A full kitchen prepares fresh breakfast and California-style comfort foods such as surf-and-turf burritos, roasted veggie flatbreads and charcuterie boards to be enjoyed with any number of beverages.
"The concept is to create a seamless experience of coffee and wine," said Rosa. "They have so much in common: how terroir, sun and farming influence character; pruning and processing methods; cuppings and flights; caffeine and alcohol; the list goes on."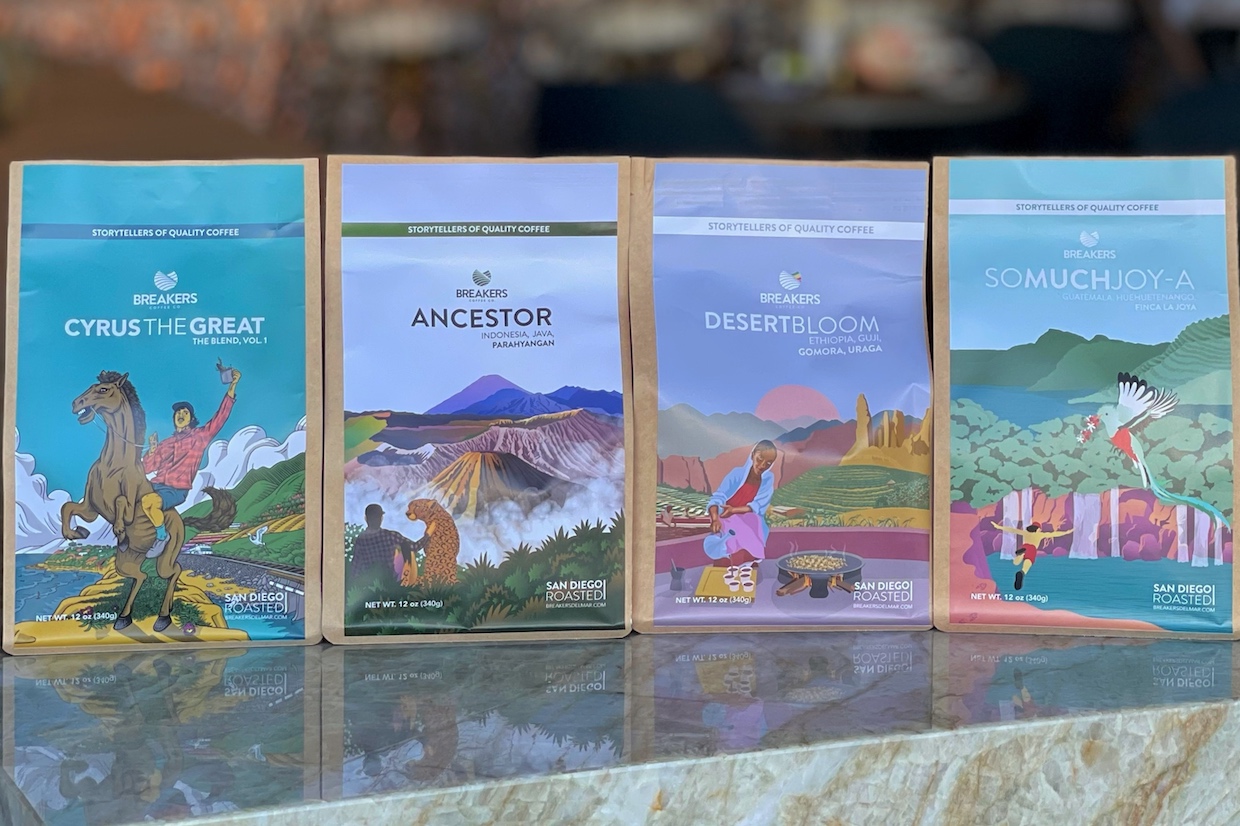 Coffee flights are featured on the menu alongside flights of beer and wine, encouraging sensory exploration of the coffees Rosa sources through origin-specific importers such as Colombia-based Osito Coffee, Guatemala-focused Primavera Coffee and Brazil's Fazenda Ambiental Fortaleza.
"Our priority is simply to be great storytellers," Rosa told Daily Coffee News. "We get these coffee beans at the tail end of a long journey, and it's therefore our duty to share that journey. Being a coffee grower myself, I know how much work goes into caring for these trees, and how holding high standards relate to high quality in the cup. These farmers should be celebrated, and the stories told."
---
Related Reading
---
The coffees soon to come from Bluetail Coffee Grove will carry some stories of their own.
"We had a frost in the first winter and I lost about 35% of the trees," Rosa told DCN. "I replanted the loss and added another 300 trees. We lost another 30% that following winter due to a windstorm that brought 50+ mph winds for two straight days. Again, I replanted the loss, and added another couple hundred, bringing our current total to about 1,800 trees."
Seedlings for the farm were sourced from California-based Frinj Coffee for planting on a 4-acre (1.6 hectare) section of a 50-acre (20-hectare) plantation in San Marcos, California, located in the North County region of San Diego County on land that ranges in elevation from 200 to 3,000 feet.
For wind protection and shade, the coffee is surrounded by avocado trees and fan palms, with mango trees soon to be planted inside the grove, as well.
Rosa anticipates the farm's first harvest occurring later this Summer and Fall, with post-harvest processing handled by Frinj Coffee for ready-to-roast greens by the year's end.
"We have so many great plans for Breakers and Bluetail — coffee and wine memberships, food pairings, [a] rotating menu of single origin coffees and wines, and the most important, our very own San Diego-grown coffee," said Rosa. "Our goal is to share California grown coffee with the world, one cup at a time."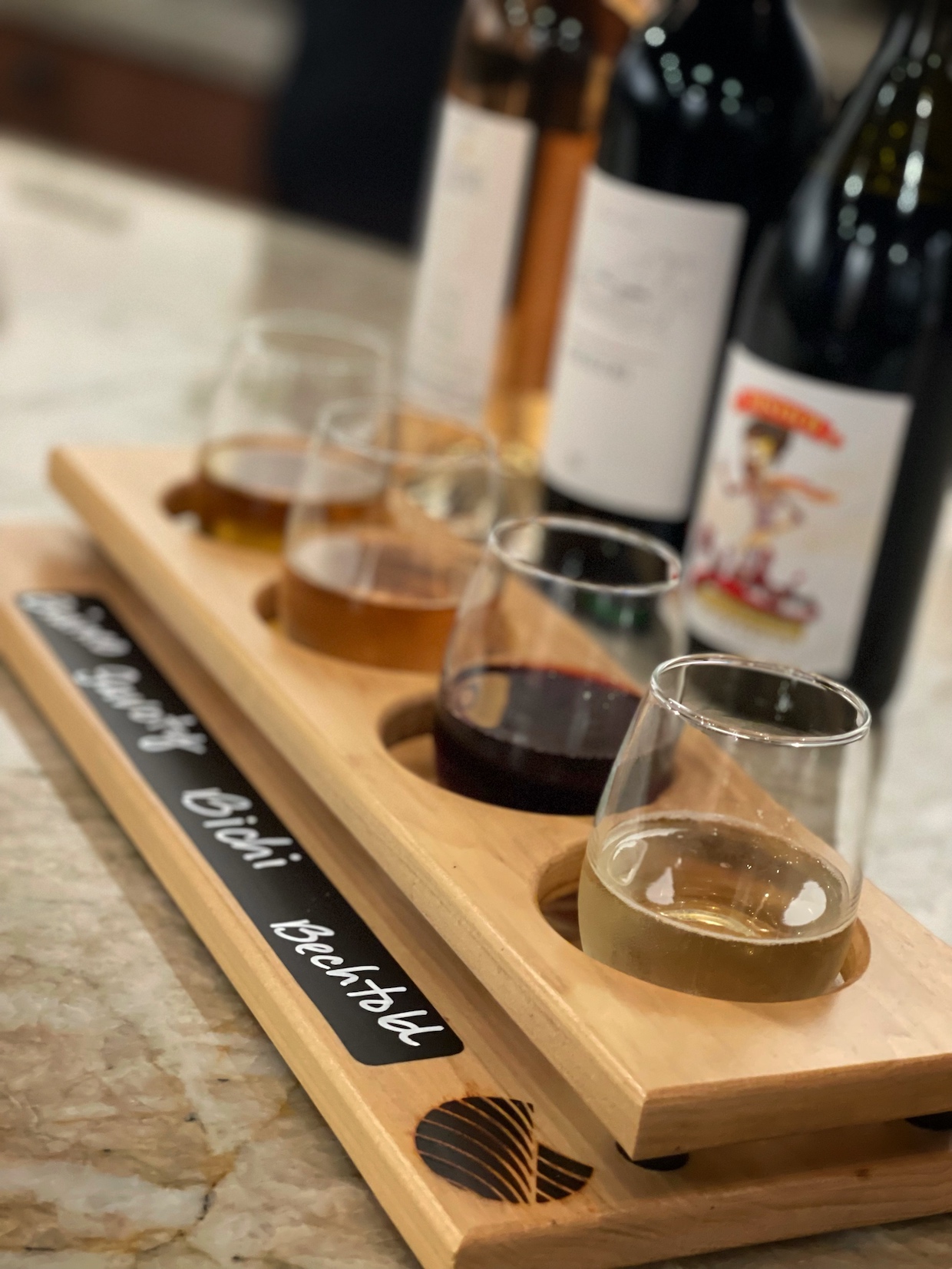 ---
Breakers Coffee & Wine is now open at 12843 El Camino Real, Ste 205, in San Diego. Tell DCN's editors about your new coffee shop or roastery here. 
Howard Bryman
Howard Bryman is the associate editor of Daily Coffee News by Roast Magazine. He is based in Portland, Oregon.