Japanese coffee chain % Arabica has opened its first store in Canada, inside the Yorkdale Shopping Center in Toronto.
Following a roastery and cafe that opened in Brooklyn, New York, last year, the Toronto location is the specialty coffee chain's second location in North America. Two more Canadian locations — one in Toronto's union station and another in Whistler, B.C. — are currently in the works.
Yet another North American location is expected to come to Los Angeles, at The Grove shopping center, although an opening date has not yet been announced.
Overall, the new Toronto location is % Arabica's 134th globally, following opening sprees in recent years in mainland China and the Middle East, where the chain has 70 and 35 stores, respectively.
The brand was founded by Kenneth Shoji in Hong Kong in 2013 before opening its flagship shop in Kyoto, in Shoji's native Japan, in 2014.
Notably, % Arabica continues to outfit all its shops with distinctive-looking espresso machines made by Seattle-based Slayer Espresso, for which % Arabica is also an international distributor.
Light wood paneling on the sides of a customized Slayer Espresso provides one of the rare pops of warm color inside the Toronto shop, which is otherwise replete with clean cream and white surfaces beneath a massive column of burlap coffee sacks.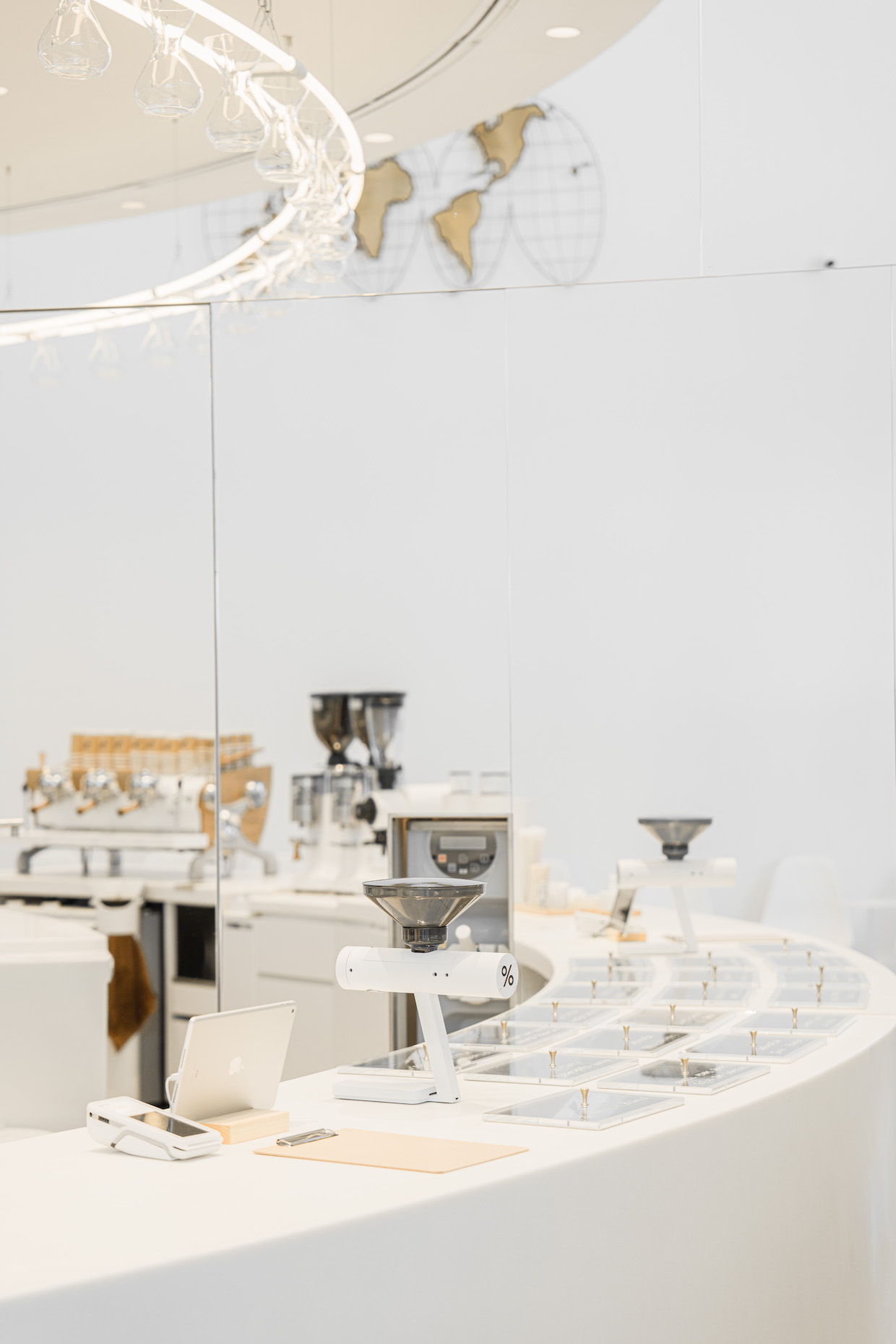 In an announcement of the opening, % Arabica describe the shop as having a "minimalist interior and Japanese-inspired ambiance that's reminiscent of Kyoto."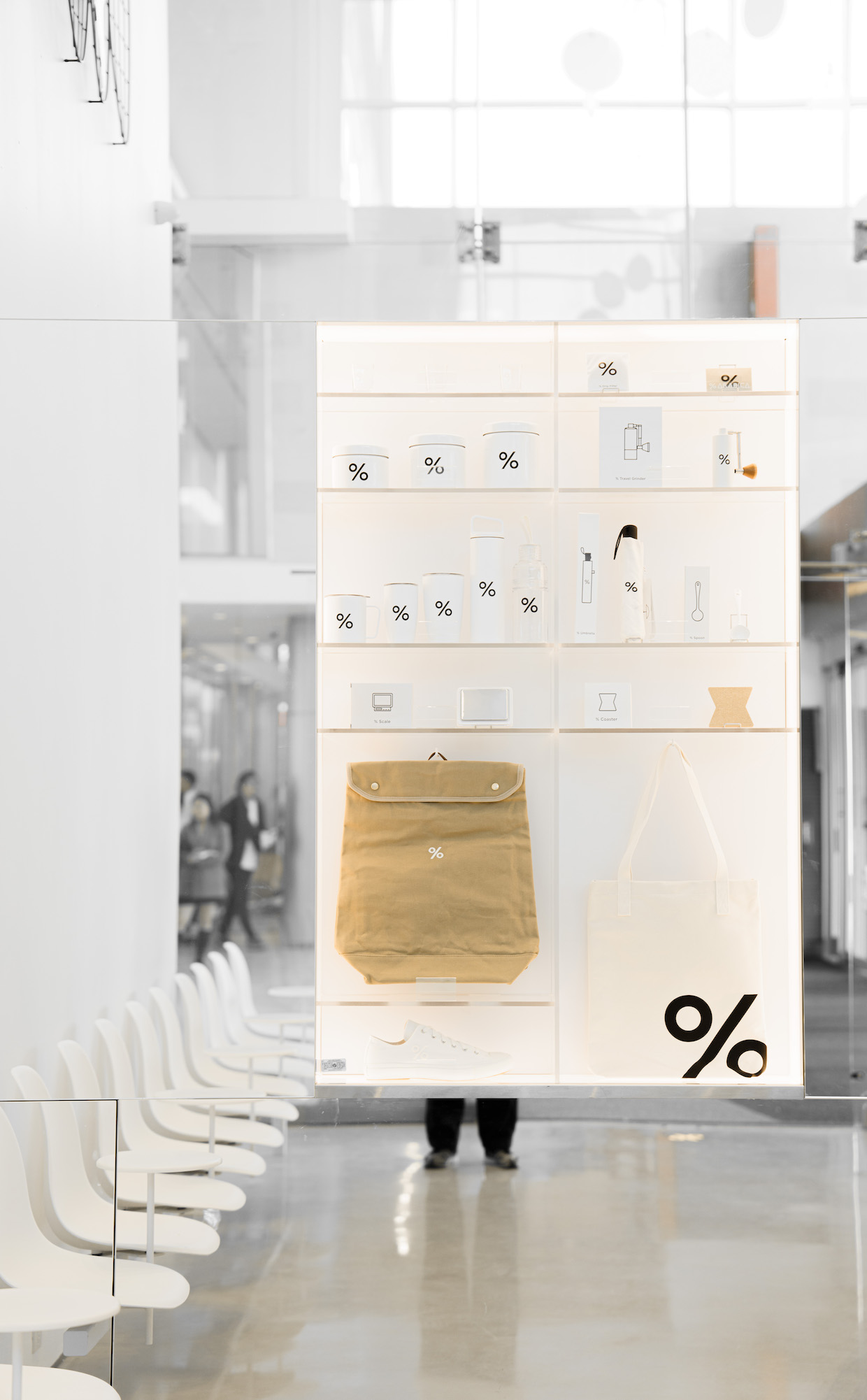 ---
Does your coffee business have news to share? Let DCN's editors know here.