Welcome to DCN's Weekly Coffee News. Keep up with all the latest stories by subscribing to DCN's newsletter, featuring breaking coffee industry news and fresh coffee job listings.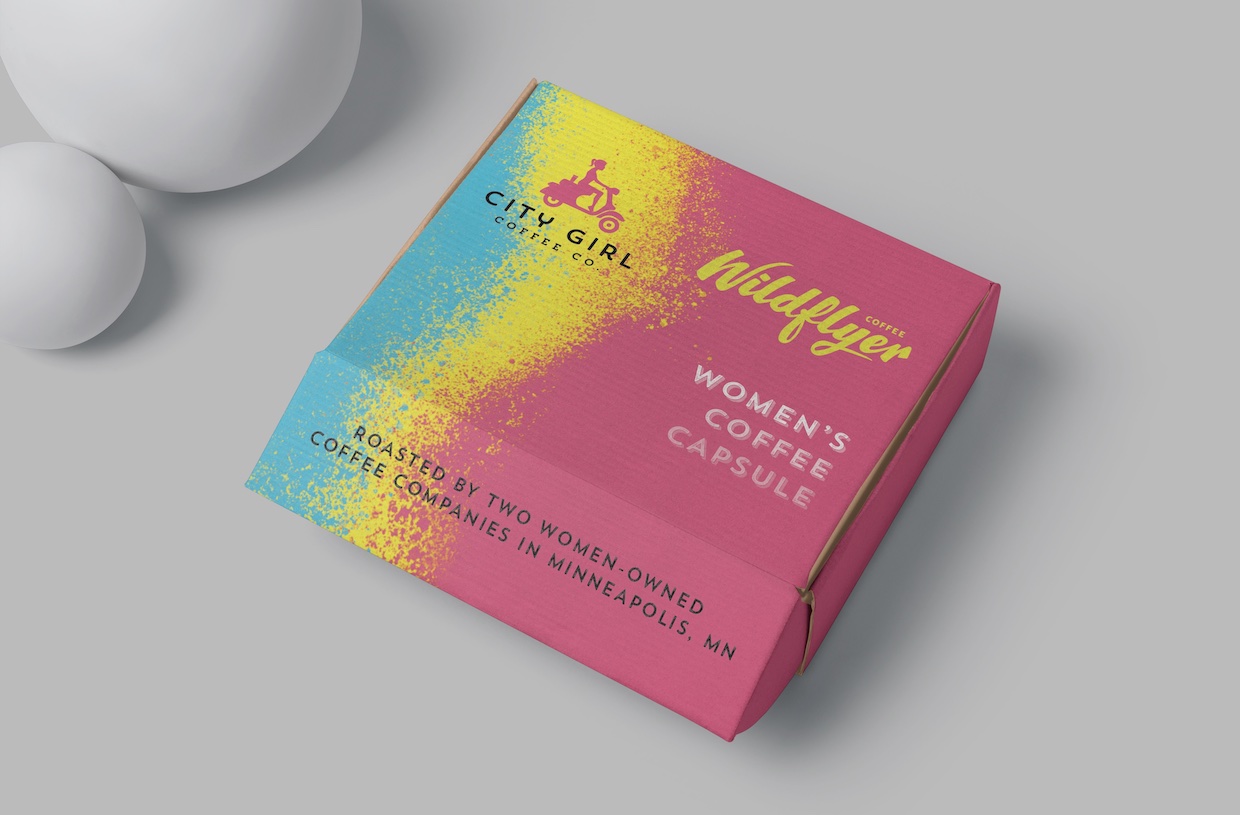 City Girl Coffee and Wildflyer Coffee Launch Women's Roaster Capsule
Two women-owned coffee companies in Minnesota have teamed up for a coffee launch celebrating women throughout the supply chain. The Women's Roaster Capsule from City Girl Coffee and Wildflyer Coffee, both based in Minneapolis, includes two 6-ounce bags of coffee grown by farmers in Peru who are part of the Las Cantutas Women's Coffee Project.
The Wildflyer light roast has notes of lemon and pear, while the City Girl medium roast has notes of raspberry and nougat, according to the companies. The Women's Roaster Capsule will be available to purchase online and in Wildflyer Coffee locations beginning March 8, International Women's Day.
Charlie Cortellini Receives NCA Distinguished Leadership Award
The National Coffee Association is honoring Charles "Charlie" Cortellini with the 2023 NCA Distinguished Leadership Award, in recognition of his nearly 50-year career in the coffee industry. Cortellini is Massimo Zanetti Beverage USA's vice president of R&D, quality, food safety and purchasing. He has also served on the NCA's Science Leadership Council.
Northwest Beverage Companies Collaborate on Cold Brew Hard Cider
Washington State-based Locust Cider and Cutters Point Coffee Co. have teamed up on a cold brew coffee cider. A first-to-market marriage of these two beverage types, the 6.3% ABV hard cider includes cold brew from a blend of Colombian, Ethiopian and Nicaraguan beans.
Study Examines Ugandan Coffee Species
A new study examines the wild coffee species of Uganda. Led by renowned plant scientist Aaron Davis, the review looked at the taxonomy, geographical distribution, ecology, conservation and basic climate characteristics of Uganda's four indigenous coffee species. According to the research, three of the species indicate useful genetic resources for coffee-crop development.
Marianella Baez Jost Joins Heifer International Board
Three people have been appointed to the nonprofit Heifer International's board of directors, which now has 17 members. Among the new members is coffee expert Marianella Baez Jost, the founder and director of Costa Rica-based Farmers Project Specialty Coffee. Heifer International is a nonprofit working to eradicate hunger and poverty.
Raw Material Stocking Coffee at DMCC in Dubai
UK-based green coffee trading company Raw Material is now stocking coffee at the DMCC in Dubai. The DMCC is a key warehouse location that serves the growing Middle East coffee roasting market. Raw Material plans to stock coffees from five countries: Burundi, Colombia, Rwanda, Mexico and Timor-Leste.
Hawaii Coffee Berry Borer Wasp Gets Environmental Approval
An environmental assessment on the proposed wasp release to help combat the effect of the destructive coffee berry borer in Hawaii has concluded that the plan "should cause no harm to the environment." Coffee is the second-largest cash crop in Hawaii, where the insect has damaged coffee on the islands of Oahu, Maui and Kaui.
ProfilePrint Strikes Deal with Three Brazilian Companies
Singapore-based ingredient profiling tech company ProfilePrint is entering the world's largest coffee-producing country. The deal will bring ProfilePrint's technology to Louis Dreyfus Company Brasil, Olam Agrícola Ltda (Brazil) and Sucafina Brasil. ProfilePrint also recently signed a partnership deal with Guatemalan national coffee association Anacafé.
Ziggi's Coffee Announces First Tribal Agreement
Colorado-based coffee chain Ziggi's Coffee has announced a franchise development deal with the San Pasqual Band of Mission Indians. The move is part of SPEDC's mission to pursue economic development opportunities on behalf of the tribal government. Ziggi's Coffee currently has 70 locations in 16 states, with 30 more set to open this year.
Glasgow Coffee Festival Returning in May
Tickets are now on sale for the Glasgow Coffee Festival, which is expected to be Scotland's largest coffee festival ever. Taking place May 13-14 at The Briggait, the event will include cuppings, talks and film screenings. The festival is organized by Glasgow-based Dear Green Coffee Roasters.
New Exhibit Celebrates Italian Love of Espresso
A new exhibit in Copenhagen, Denmark, is celebrating the history of Italian coffee and culture. "Italian Passion: the Art of Espresso" will be on display at the Istituto Italiano di Cultura in conjunction with Italian Design Day. The free exhibit will run March 7-31.
In Case You Missed It
Here are some of DCN's top stories from the past week…
FDA Issues Controversial Draft Labeling for Plant-Based Milks
The United States Food and Drug Administration (FDA) last week issued long-anticipated draft guidance regarding the labeling of plant-based milk products, such as oat milk, almond milk, soy milk… Read more
Hiroia Targets Cafes with the Samantha II Automatic Pourover Machine
High-tech home coffee equipment brand Hiroia is rolling out the professional cafe follow-up to its cloud-connected automatic pourover machine called Samantha. The new machine, Samantha II, is expected to launch with direct shipping… Read more
Stōk Owner Danone Plans $65 Million Florida Bottling Plant
Packaged foods company Danone North America is planning to invest up to $65 million over the next two years to build and expand a bottle production line for coffee creamers and cold brew in Florida… Read more
Multiple Michigan Coffee Shops Temporarily Close Following Hate Letters
Multiple Michigan specialty coffee shops have temporarily closed their doors after receiving hate-filled and threatening letters. The coffee shops are among a growing number of retail business throughout the state that have received similar anti-LGBTQ+ and/or anti-semitic hate letters… Read more
Sucafina Opens State-of-the-Art Wet Mill in Yunnan, China
Swiss multinational green coffee trading company Sucafina has opened the largest wet mill for green coffee processing in Yunnan, the primary coffee-growing region in China… Read more
Westrock Coffee Acquires LA-Based Bixby Roasting Co.
Arkansas-based coffee giant Westrock Coffee Company has acquired California-based specialty coffee company Bixby Roasting Co. … Read more
360F Specialty Coffee Roasters Heats Up North of Miami
One family's complete rotation around the coffee landscape has resulted in the opening of the 360F Specialty Coffee Roasters in Coral Springs… Read more