Ireland-based commercial coffee equipment maker Marco Beverage Systems has unveiled its long-awaited automatic cold brew maker the called the Marco Coldbru (styled "ColdBRU" by the company).
The streamlined and straightforward brewing system is composed of a volumetric water-dispensing group at the top of a stainless steel stand. Beneath the group, the stand holds a BPA-free plastic brew chamber over a bucket made of the same material.
A steel filter at the base of the upper chamber alleviates the need for paper filters. Through the unit's digital interface, users can control the amount of water dispensed per pour, as well as the total number of pours, up to a maximum of 10 liters of water per brew. Users can further tailor brews based on the dose and grind of coffee.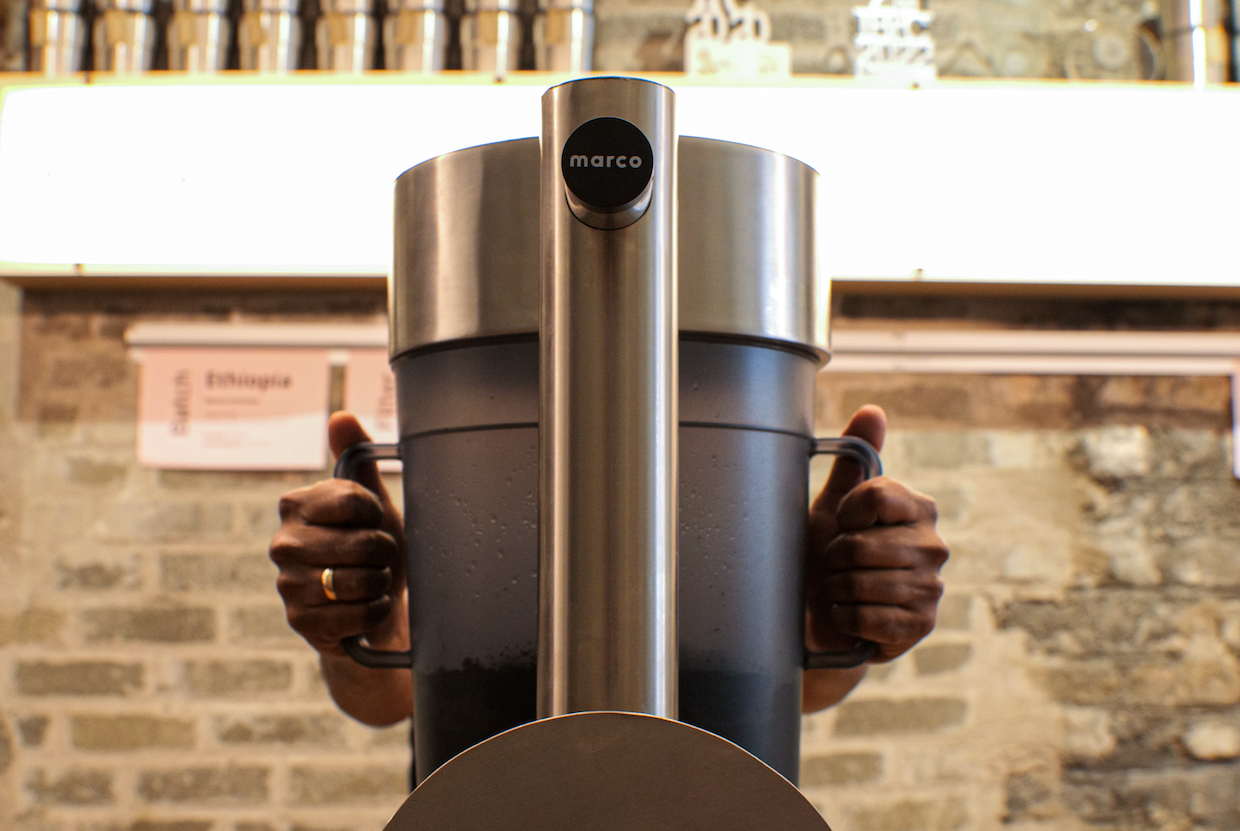 "The chamber and container had to be plastic as opposed to steel for several factors, but primarily for weight, ease of cleaning and food-safety/hygiene," Marco Head of Marketing Gemma Kiernan told Daily Coffee News. "[Users] can adjust their brew time, recipe and grind depending on what extraction or output volume they want."
Designed for speed among commercial users, the Coldbru finishes its preset recipes in under three hours and is capable of extracting coffee at approximately 19% with 4% total dissolved solids (TDS), according to the company. Compared to traditional extended-time, full immersion cold brew methods, the system results in up to 30% greater yield per batch using the same amount of coffee, Marco says.
The brewer's cylindrical brushed steel top echoes the similar shape and finish of Marco's countertop Pour'd fonts, with which the Coldbru is designed to be compatible.
"The system is designed so that users can feed the soft tubing of Pour'd directly into the ColdBRU system," said Kiernan, "so they can dispense ready-to-drink [coffee] or automatically dilute their concentrate from the Pour'd system."
Marco initially revealed a Coldbru prototype at the Specialty Coffee Expo in Boston last year. Over the course of its final refinement since that time, the Irish company was acquired by Illinois-based Middleby Corporation, which is also the parent company of Seattle-based espresso machine maker Synesso.
The Coldbru in its market-ready form was shown for the first time earlier this month at the NAFEM Show in Atlanta. Pricing information varies by region, according to Kiernan, who said the machine will next be shown at the Specialty Coffee Expo in Portland in April. (See all of DCN's 2023 SCA Expo coverage here.)
Continuing to its innovate in the field of cold and flavored beverage dispensation, Marco plans to soon launch a software update that will allow users to program the Pour'd to serve sparkling or hot beverages from either a syrup or concentrate source, in addition to its original cold brew capabilities.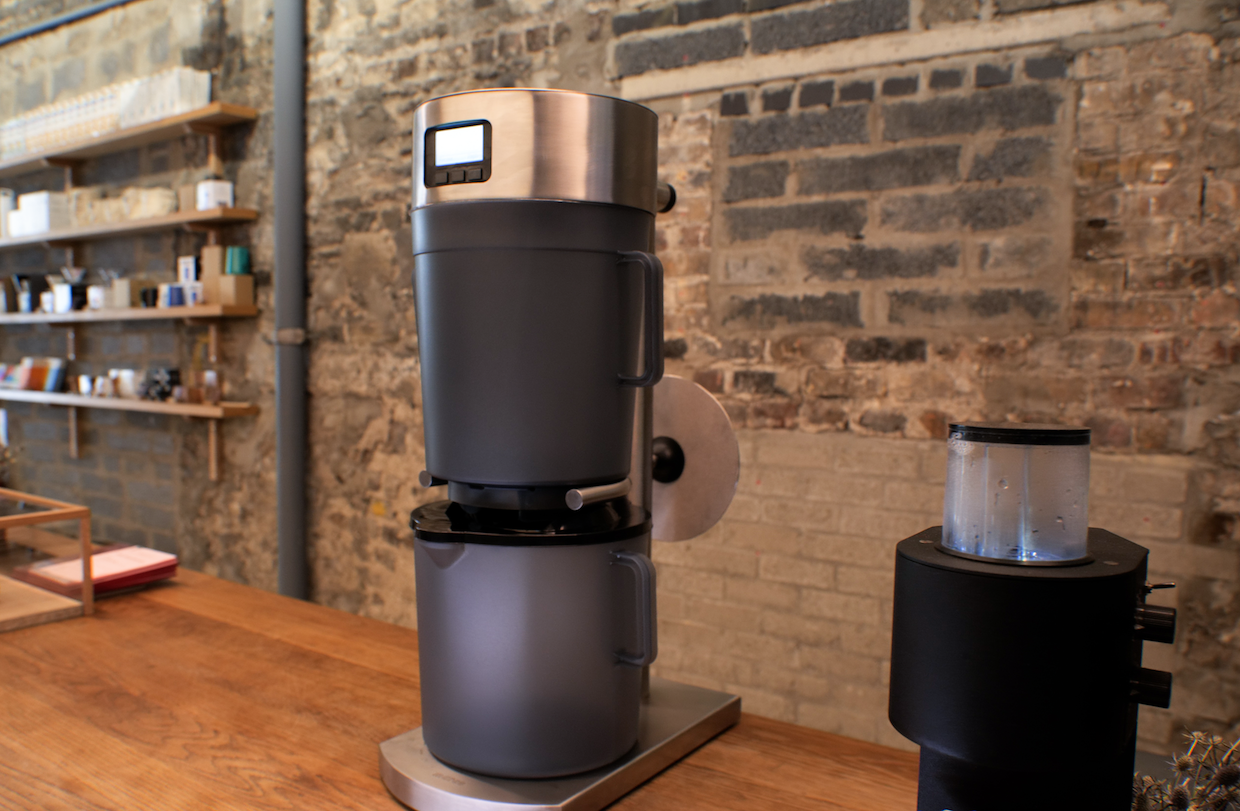 "This means that sites can use Pour'd to automatically dilute and dispense any concentrate or syrup with their choice of hot, cold, or sparkling water," said Kiernan. "This will give users a unique opportunity to expand their beverage menu whilst improving workflow and speed of service, limiting waste, and saving counter space."
---
Does your coffee business have news to share? Let DCN's editors know here.
Howard Bryman
Howard Bryman is the associate editor of Daily Coffee News by Roast Magazine. He is based in Portland, Oregon.