Commercial beverage equipment maker Marco Beverage Systems has just served up a versatile device called Pour'd (styled by the company as POUR'D) aimed squarely at the cold coffee category.
Maintaining the brand's focus on under-counter solutions for streamlined above-counter use, the Pour'd system is available in a variety of configurations to deliver cold coffee or concentrate, as well as hot or cold water, in programmable volumes.
The Pour'd beverage fonts are available in three designs: One involves a single press-and-hold on/off button; one features a hands-free on/off sensor; and one has three programmable volumetric buttons.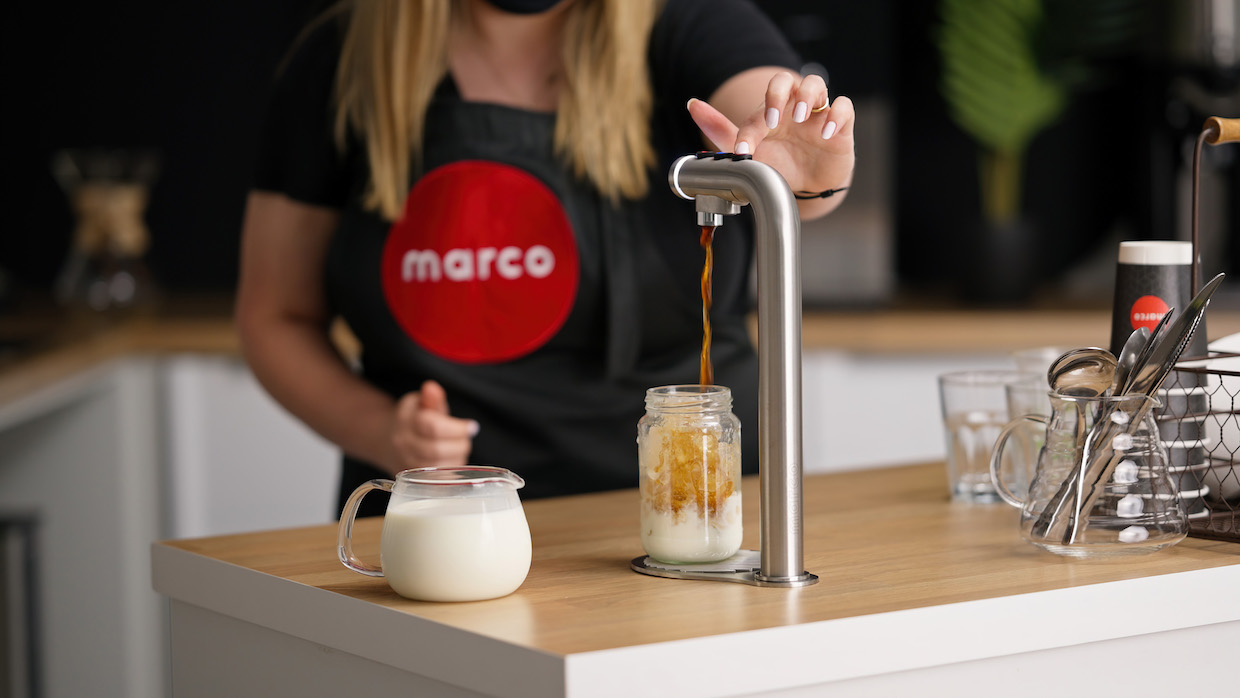 The three-button model connects to an under-counter control box that handles the volumetric programming, while the other two can be connected directly to refrigerated beverage containers.
Options for concentrate-based systems allow for a shot of concentrate plus programmable hot and cold water options. The combination allows for the creation of myriad beverages from a single font, such as a straight shot for mixing with milk or other ingredients, various sizes of cold brew, hot or cold americano-style drinks, hot water for tea and more.
The Pour'd system builds upon other recent Marco releases in recent years, including the Marco Mix system, introduced in 2017, which involves insulated under-counter boiler units that deliver hot water to counter-mounted fonts at variable temperatures defined by the user. The Marco Friia followed the Mix two years ago, adding cold water and a sparkling water option. Despite a similar look on the countertop, there are some crucial differences with Pour'd.
---
Related Reading
---
"There are some parts that are the same — i.e. the exterior of the font — however, Pour'd required considerable additional design to allow for the flexibility to dispense several different beverages, as well as the accuracy of concentrate dispense and dilution," Gemma Kiernan, head of marketing for Marco Beverage Systems, told Daily Coffee News. "The control box that manages the concentrate dispense uses a specially sourced concentrate/syrup pump, as opposed to a water pump. The font has also been specially designed with separate tubing so that there is a designated concentrate tube."
The system provides daily reminders to users to perform a cleaning solution flush once per day, although it is fundamentally designed to free up time for baristas.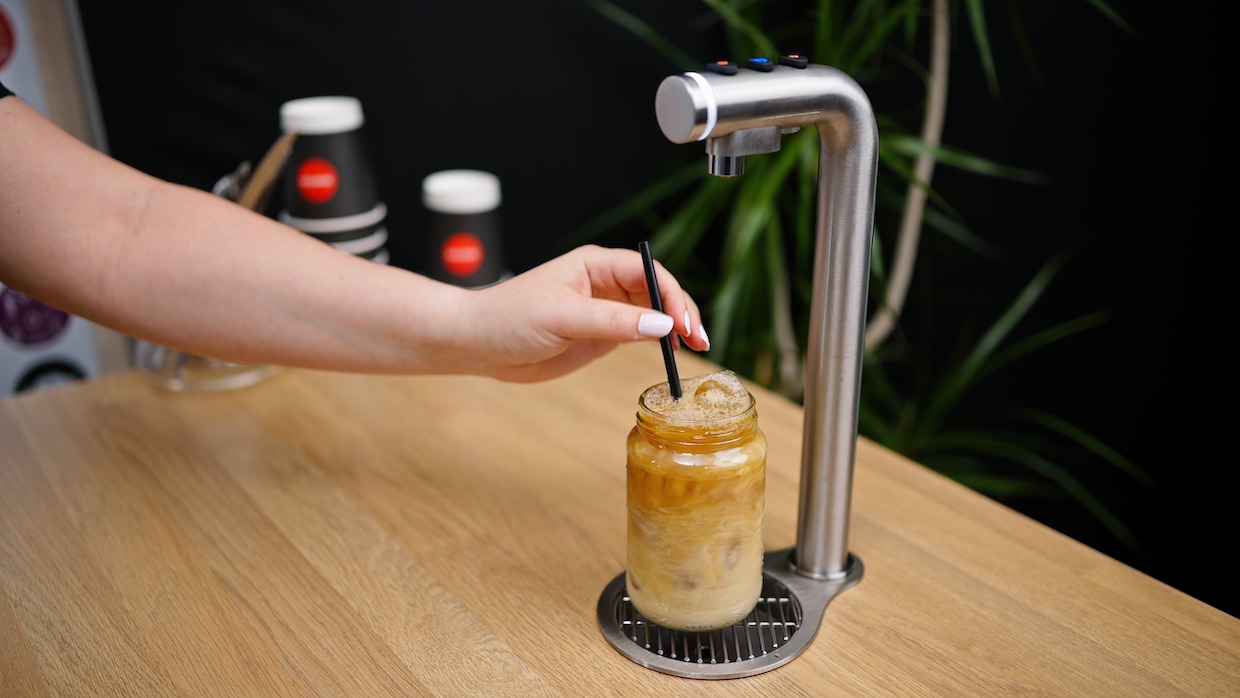 "Pour'd takes its inspiration from Mix [and] Friia in the design aesthetic but also the challenges that it solves for sites," Kiernan told DCN. "Mix, Friia and now Pour'd are all about streamlining speed of service, saving space and providing a better beverage experience for the user and the customer."
Kiernan said Pour'd systems are expected to begin shipping later this summer, with pricing varying by market.
Howard Bryman
Howard Bryman is the associate editor of Daily Coffee News by Roast Magazine. He is based in Portland, Oregon.