Specialty coffee has traveled into an NBA team's former headquarters in Indianapolis, where the intense navy blue of the Indiana Pacers now gives way to Blue Mind Coffee Roasting.
The eight-year-old coffee roasting company held the grand opening of its first brick-and-mortar retail cafe late last month.
The Blue Mind cafe occupies a 1,500-square-foot space alongside other independent businesses in what was the original home of the Pacers organization on 38th Street.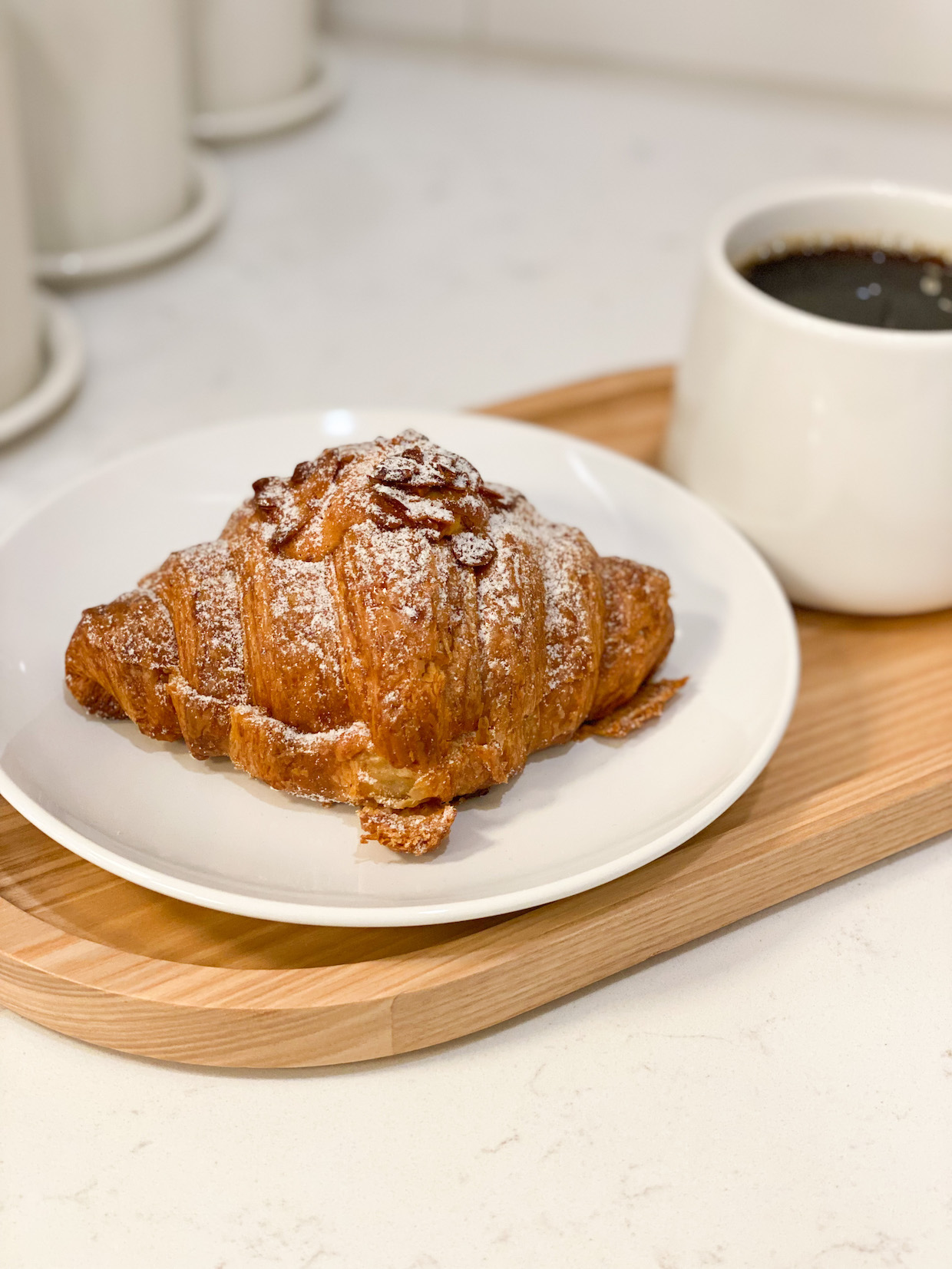 The only dribbling of interest today comes from brews in a Fetco XTS Twin batch brewer, and the the only dunks come from freshly baked pastries.
Atop the shop's cool green bar stand white grinders and a white La Marzocco Linea PB espresso machine to prep drinks designed to elicit a certain state of mind. Blue Mind Co-founders Sarah and Andy Hassler named the company after a 2002 song by British singer-songwriter Alexi Murdoch that embraces a fluid, water-like reflective state.
"We really wanted the shop to be light and airy and have a modern and warm feel," Sarah Hassler told Daily Coffee News. "We also wanted to make sure that the shop felt welcoming to all, so we didn't want it to be 'over' designed."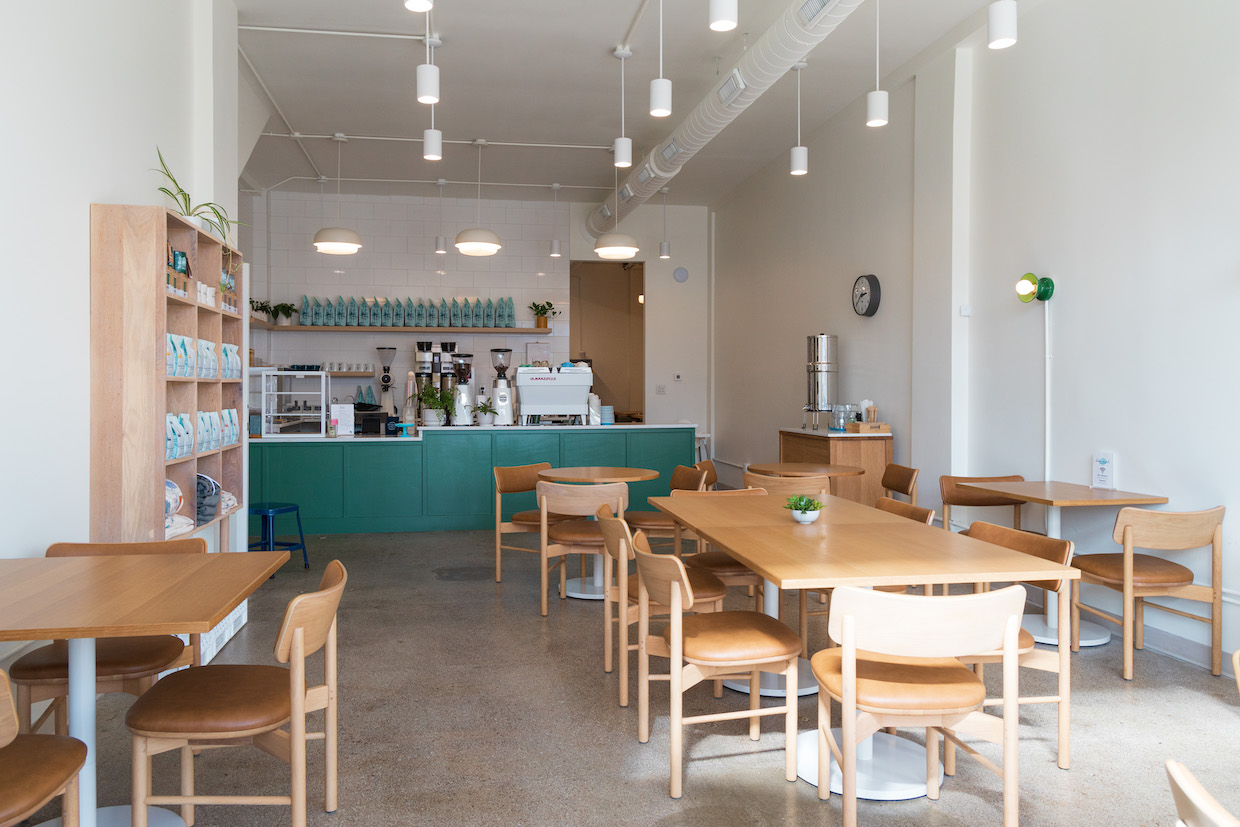 Pops of color amid the woods and whites come from green vintage-style sconces and green ceramic mugs, while a mural by local artist Shamira Wilson is coming soon.
"The mural has a meditative feel and will add more color," said Sarah Hassler. "We also were able to bring more light in by discovering a transom window above the storefront window, which lets such amazing light into the space."
An additional 800 square at the rear of the space is being reserved for Blue Mind's new roastery, as the company relocates a 12-kilo US Roaster Corp machine from an existing smaller space.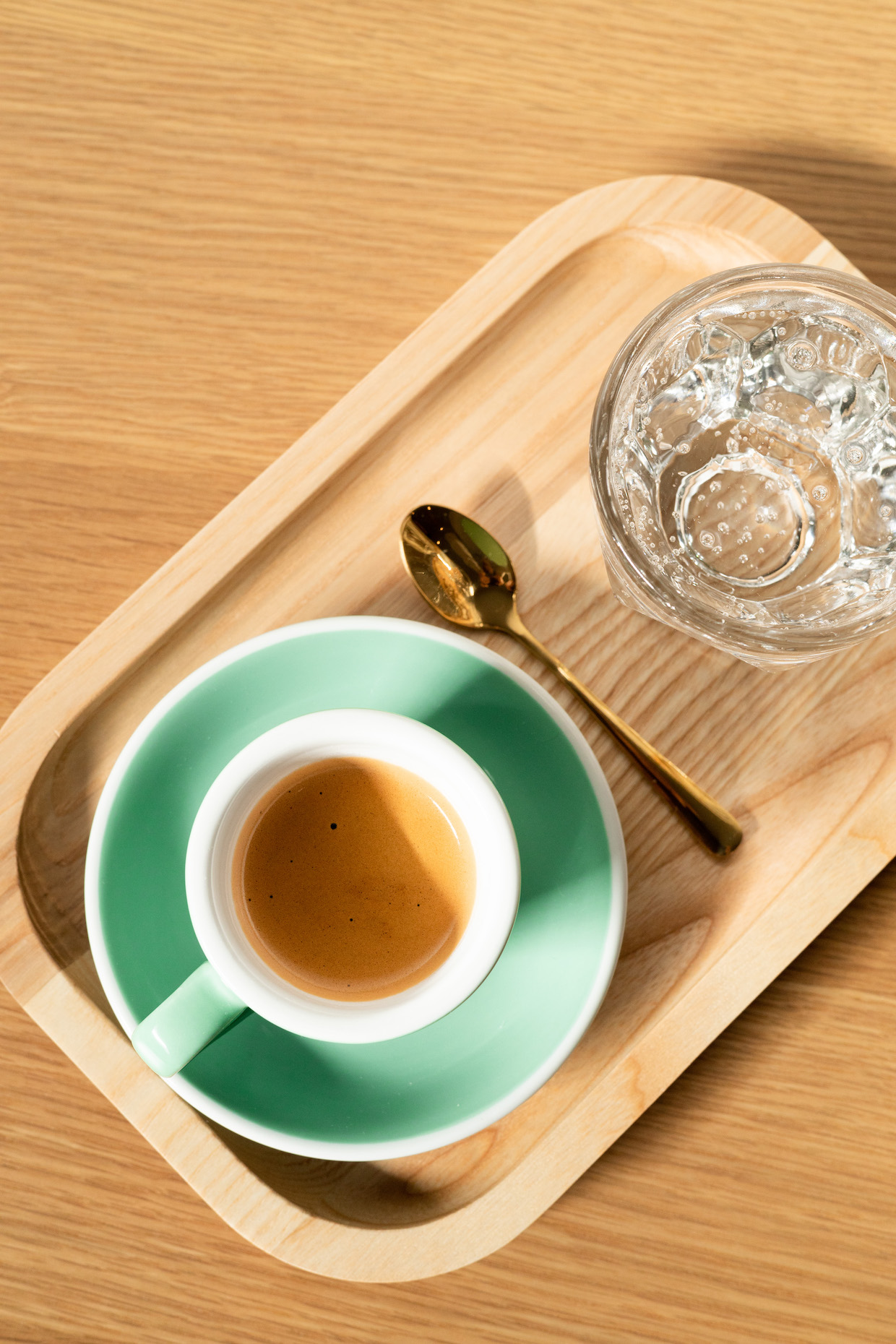 "We are waiting a bit to make that move," Andy Hassler told DCN. "We have space for it in the back of the shop, and though it won't be accessible to customers, they will be able to catch a peek of it from the front."
Vegan and gluten-free baked goods and pastries from local outfits Native Bread and Leviathan Bakehouse are available alongside year-round coffee blends and seasonal single-origin coffees.
Andy Hassler focuses the seasonal program on green coffees purchased from small and specialized importers. Blue Mind's Costa Rican coffees are sourced through Farmers Project; Rwandan coffees are purchased from Umuko Coffee; and JNP Coffee has supplied beans from Burundi.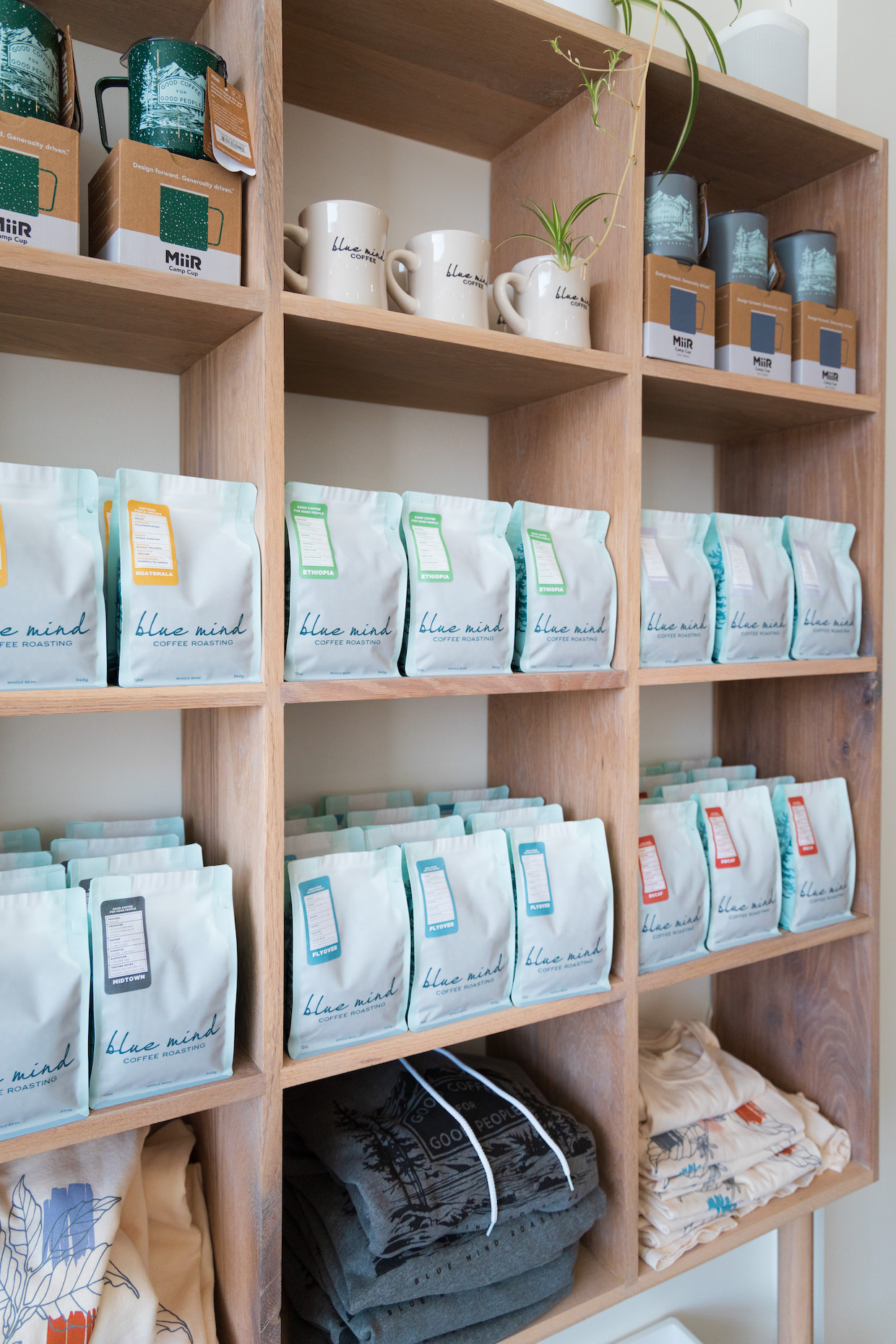 "We love the relationships that we are able to form with smaller importers and their direct connection to the coffee we are buying," said Andy Hassler. "However, we also have long standing relationships with some of the bigger importers that we use for certain offerings that we always have available."
As a roasting company, Blue Mind plans to continue catering to long-term customers and wholesale clients, while embracing a whole new dimension to the business.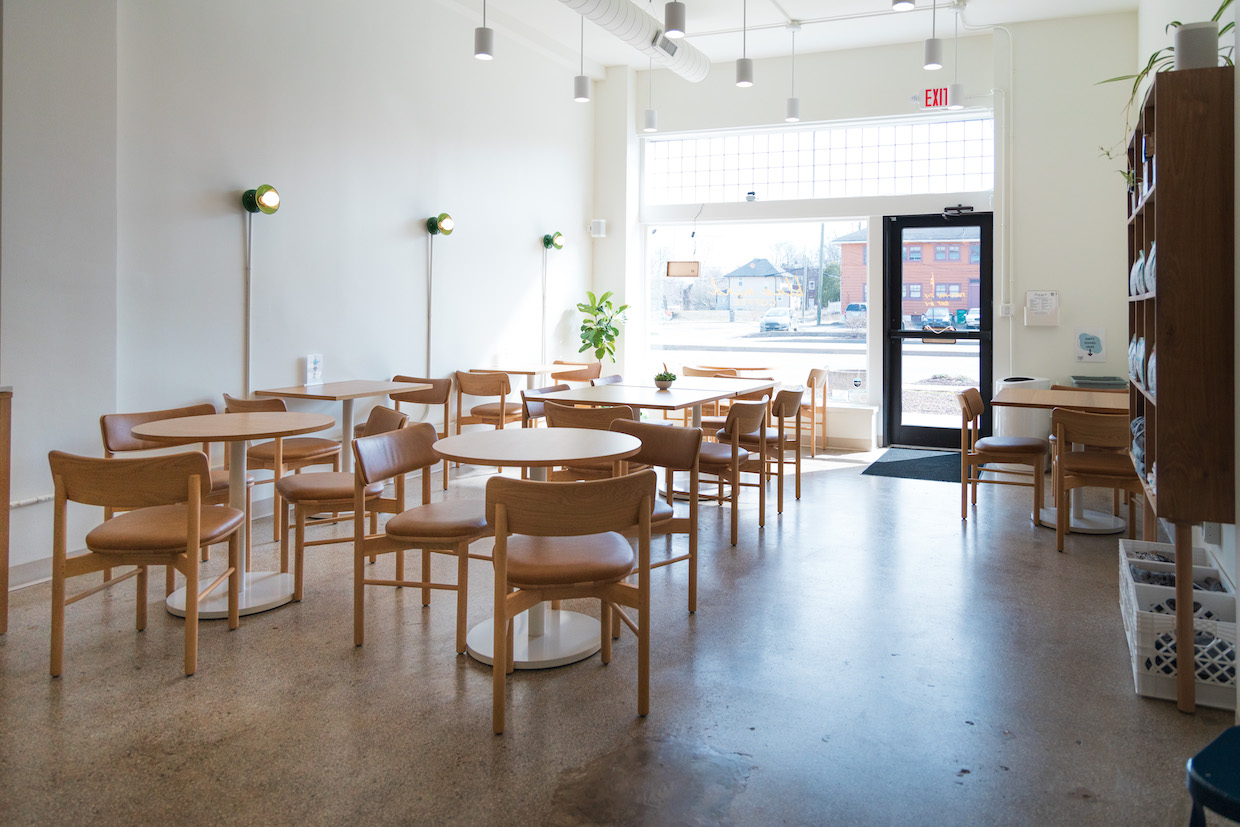 "This was a huge undertaking, and now that we have it, we plan to focus on doing it well, serving the new neighborhood that we are a part of and learning how to balance a roastery and a shop at the same time," Andy Hassler said. "Obviously things can change, but this is definitely enough for awhile."
---
Blue Mind Coffee is located at at 646 E. 38th St. in Indianapolis. Tell DCN's editors about your new coffee shop or roastery here.
Howard Bryman
Howard Bryman is the associate editor of Daily Coffee News by Roast Magazine. He is based in Portland, Oregon.