The Alliance for Coffee Excellence, which owns and manages the Cup of Excellence program, has announced its 2014 membership offerings, as well as the opening of a new office in Portland, Ore.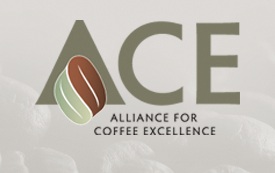 ACE now offers individual and company membership packages, from a $75 barista package to multiple company packages (from $150 to $3,580) that can include perks like coffee samples, auction access, training and gear discounts, farm database access and jury placement priority. The company packages are now available in four membership categories:
ACE assembles seasonal international juries for the Cup if Excellence program in individual countries, with awards culminating in live auctions for winning coffees. Upcoming programs and auctions are currently scheduled for Brazil late harvest, Nicaragua, El Salvador, Costa Rica and Guatemala.
"I am excited to be able to tailor the membership categories and benefits to different segments of the industry as well as develop greater excitement and buy-in for the different projects that we have planned for the near future," Anna Abatzoglou, Marketing and Membership Manager for ACE said in an announcement of the new packages. "Most of our members tell us it is being part of a global family focused on coffee excellence that keeps them involved."
Nick Brown
Nick Brown is the editor of Daily Coffee News by Roast Magazine. Feedback and story ideas are welcome at publisher (at) dailycoffeenews.com, or see the "About Us" page for contact information.