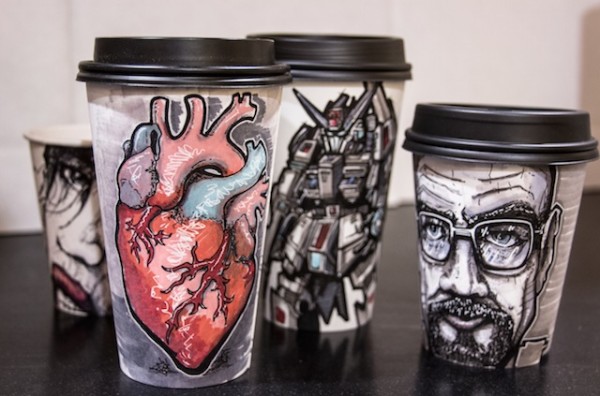 When you doodle this well, something is going to come of it.
The original freestyle coffee cup drawings of design professor and professional graphic illustrator Miguel Cardona — which began as he was passing time working in a Bay Area coffee shop — have grown into a small charity operation.
(more: Mexico City Art Installation Uses 1,497 Coffee Mugs)
Cardona has been selling the cups — which feature original drawings of human characters, robots, sea creatures and the like — with proceeds going to local charity Project Night Night, which helps provides comforting blankets, toys and books for children in need. After some heavy national press coverage earlier this year (Cool Hunting, Mashable), most of Cardona's inventory has sold out. We can only hope there are more to come.
(more: Exploring the Brilliant Interweaving of Art and Coffee)
Check out some more of Cardona's work (photos via Sketchcups):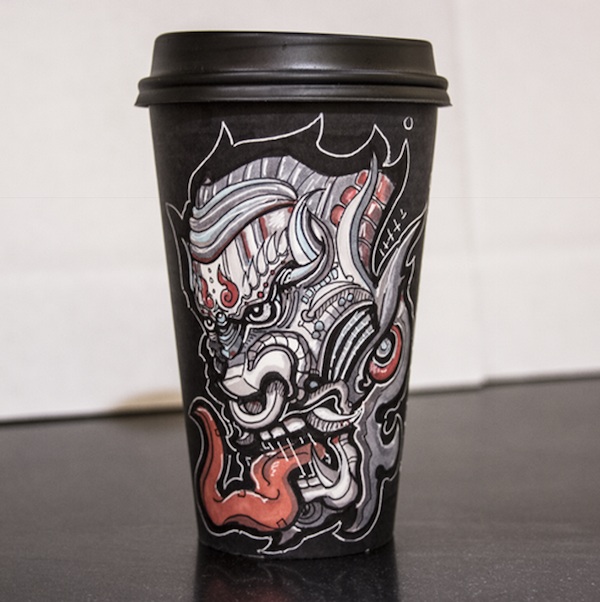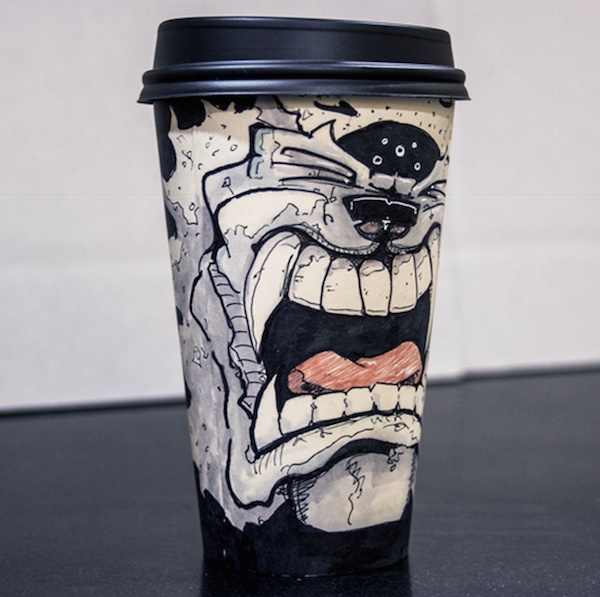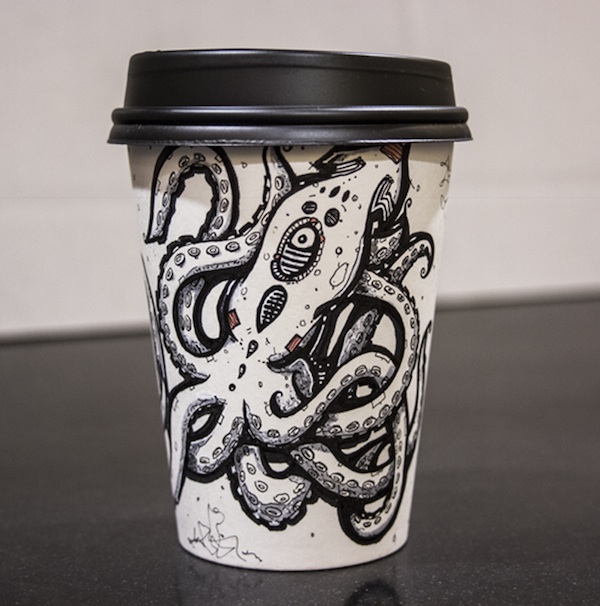 Nick Brown
Nick Brown is the editor of Daily Coffee News by Roast Magazine.