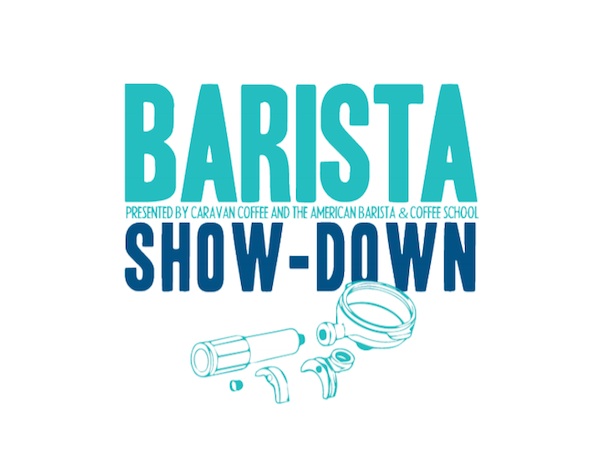 (Press Release by Caravan Coffee. Claims not verified or endorsed by Daily Coffee News.)
At heart, despite the flashy latte art and the tattoos and bow-ties, most baristas just want to make the world a better place. With that intention, Caravan Coffee and The American Barista & Coffee School of Portland, Ore. are teaming up for the second year in a row to host the Barista Show-Down, a competition to benefit the Newberg Area Habitat for Humanity.
"Coffee brings life, unity, and inspiration," says Marcus Karaffa, the organizer of the event, "and what we're doing shows our belief that the world can be bettered, baristas can be encouraged, and non-profits helped."
The event will be held August 16 from 11a-5p in Caravan Coffee's Newberg, Oregon facility, and will include local beer, wine, and great coffee as well as food and live music. Baristas will have 15 minutes to present 3 round of drinks to the judges: 2 shots of espresso, 2 traditional 5.5 oz. cappuccinos, and 2 signature drinks.
Judges are Marcus Young, whose certifications include being a World Barista Championship judge and who writes regularly on social justice issues in the coffee industry, and Paul Allen, the Roastmaster for Caravan Coffee, who, among other qualifications, holds the most advanced coffee certification possible, a Q-Grader's license.
Prizes for the Barista Show-Down are memorable, including barista training at the American Barista & Coffee School (valued at $2500) and one on one roasting development training with Paul Allen of Caravan Coffee (valued at $800).
Karaffa expects the competition to draw baristas from Portland as well as from smaller cities in a 20-mile radius. Mud River Coffee Roasters is providing coffee as a guest roaster for competitors with Caravan, and other sponsors include Belissimo, SouthStore Cafe, Rendered Screen Print, H&H Coffee Supply, and Golden River Brewing. All profits go to the Newberg Habitat for Humanity.
Nick Brown
Nick Brown is the editor of Daily Coffee News by Roast Magazine.