Four years ago, connoisseurs of craft coffee in Prague were likely to be envious of their peers in great European coffee cities like London, Berlin or Oslo, where forward-thinking roasters and retailers had established themselves by pushing quality over ubiquitous mass-produced Italian espresso drinks.
In the relatively short time since, Prague has caught up, with dozens of new roasters and retailers not merely following the lead of their European forebears, but further expanding the boundaries of what great coffee is and can be. It is a coffee destination city, with multiple ongoing national and international coffee events powered by the scores of baristas and roasters who have collectively elevated the Czech capital's coffee profile.
In the following special to Roast's Daily Coffee News, Prague-based food explorers Zuzi and Jan provide an inside look into some of the city's most appealing coffee spots. This is not intended to be an exhaustive, comprehensive list, nor could it be in a city where the coffee retail industry is in the midst of a boom, but it nonetheless highlights many of the people and places redefine craft coffee in Prague.
(For more on Zuzi and Jan, check out their amazing website
Taste of Prague
, where they also offer small group tours of the city's top food destinations. If you want to eat your way through the city, these are the people to know.)
The Guide to Craft Coffee in Prague
The flagship cafe of Prague roastery Doubleshot, Muj Salek Kavy has long been a favorite among the city's coffee lovers, and rightly so. You can get an espresso or flat white, but they also use alternative methods of manual coffee preparation. Their infamously friendly baristas can advise your drink choice, or eliminate choice altogether by ordering the tasting flight of three different roasts. They have recently expanded and their still-new barista training center hosting coffee courses for Doubleshot's wholesale customers and the public.
Alza Cafe, the second cafe by the Doubleshot team is comfortably nested in the delivery area of a large computer store. From this unlikely place come some best cups in the Holesovice district, and a popular stop for visitors to the DOX Centre for Contemporary Arts.
EMA Espresso Bar feels so much like our second home we should probably start paying rent. Coffee comes from multiple carefully selected European roasters, with a focus on two rotating espresso-based drinks and filter coffee. The clientele is typically a lively mix of younger people socializing in the wi-fi-free space and suited-up lawyers from nearby offices. EMA's kitchen also deserves not for its daily soups, two salads, sandwiches, and a daily selection of Czech kolaches and buns. It also happens to have some of the city's best ice cream.
Cafe Lounge has the same owner as EMA Espresso bar, with a totally different feel. This is the only cafe on the list that doubles as a full-fledged fine dining restaurant, and its small garden along the Medieval Hunger Wall is one of the city's most pleasant. A rotating selection of Czech and other European roasters (currently The Barn in Berlin) provides the coffee. The coffee menu includes a wide selection of traditional and experimental espresso drinks as well as coffees brewed-to-order on siphons, v60s or Aeropress.
We get lots of work done over at Monolok, thanks to the effective combination of large, comfortable tables and a strong wifi signal. But it's the coffee that shines here. Monolok gets its coffees from local roaster Coffee Source, while expertly preparing drinks from a small espresso menu, as well as hand-brewing coffees-to-order with vacuum brewers, drip cones and Aeropress. While the afternoon food menu can be hit or miss, the breakfast is consistent and satisfying.
Kafe Karlin is a simple espresso bar in the Karlin district opened by the coffee experts associated with the Kavovy Klub ("Coffee Club"). Their space is tiny, offering standing room only. For a long time, Kavovy Klub was the place to go for coffee at the Jiriho z Podebrad farmers markets, and they still close the shop on Saturdays and Sundays to serve the market-goers. Tip: If you're willing to drink with a paper cup, take their coffee to go, buy some kolaches over at Simply Good, and take in the simple pleasures at the nearby park.
After years of drought, the opening of Kafemat finally brought good coffee to the Prague 6 district. For now, they serve their coffee in paper cups only and have a very limited and provisional seating capacity of about four, but that should all change soon once they get fuller occupancy approved. Both baristas are a pleasure to chat with and make delicious coffee. Their food menu has only one item: the kolaches by Simply Good — a great choice.
TriCafe is our favorite place to escape for coffee if you find yourself trapped by the crowds around the Charles Bridge area in the Old Town. Their bench outside is one of the best places to enjoy a great drink, catch some sun and find a moment of respite in a busy day.
I Need Coffee has a look similar to a number of world-class cafes in Mitte, Berlin, but with a more inviting and casual feel. The cleanly designed, modern shop provides excellent people-watching along with its equally excellent coffee drinks. Tip: They also offer some snacks and beverages made by small local farmers and bakers, as well as trinket-sized souvenirs made by local designers.
Mezi Zrnky is a small, cute, neighborly bistro and cafe in the Vinohrady district. In addition to Doubleshot coffee, they offer breakfasts, a daily soup, some salads and sandwiches and something sweet. They shop continues the legacy of the space, where CupUp cafe was one of the city's first to take its coffee program seriously.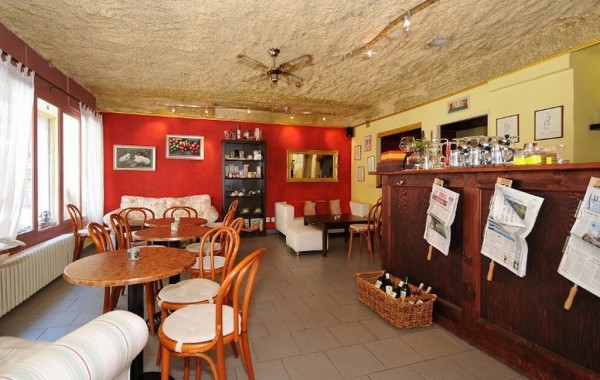 Al Cafetero holds the crown as the first cafe in Prague to offer high-quality coffee brewed through alternative methods. Entering the cafe feels like entering the living room of Mr. Karel, the manager, owner and primary barista, who serves coffees from from numerous prominent local roasters brewed with obvious passion and attention to detail.
Breakfast is the name of the game here. The charming owners, friends Dominika and Hanka, love breakfast, and they serve it in the cafe all day long, along with fresh-baked cakes and sweet pastries. But their coffee program is not an afterthought, and the pair brew and serve it with skill and precision. (Has Bean Coffee was in stock on our last visit.)
Located in a former furniture shop in the Vinohrady district, La Boheme Cafe is visually striking and highly designed. The ground floor houses the cafe, while floor above accommodates the offices and the barista lab of of La Boheme's roastery. The arrangement results in the availability of numerous freshly roasted house coffees at any given time and the attention to quality is apparent in the cup.
Blending in with the locals over filter coffee and espresso-based drinks powered by the in-house roastery is easy at local favorite Kavarna Prazirna. The lovely interior provides an ideal place for a casual meeting, or simply some quiet time with a great coffee and a magazine. Tip: If you're planning on using wifi, stay in the first room.
Coffee House, located on the edge of the Vinohrady and Vrsovice districts, is really a showroom for Coffee Source roasters, and many people simply refer to the cafe by the roastery name. The interiors are minimalist and the place attracts younger crowds. The exterior seating in their small, quiet backyard is a hidden gem.
Original Coffee, which recently relocated to the city center from the Vinohrady district, is a high-end cafe component of Mama Coffee roasters. They roast their own coffee, offering about four to five selections at a given time. The espresso and pourover filter coffee menu is augmented by assortments of bagels, sandwiches and small snacks. The interior is sparse and inviting — big windows, small tables and lots of power outlets. It is a local treat in a touristy center.
The Brew Bar pop-up stand opened every Saturday at the Naplavka farmers' market on the riverside. This is a simple, careful operation. There is no espresso, just pour overs from a selection of coffees chosen by Jirka, the lovely, beardy barista and owner.
This is a place for the braver explorers. The graphic designers of Artbureau, seated in room 412 of the fantastic Elektricke podniky building (worth a visit by itself), will make coffee for anyone who bothers to come. Before you go, check their website: If it's green, it means they are in; If it's red, it means they are out. One of the designers is the former owner of the late CupUp, one of the city's most forward-thinking and popular cafes during its time.
Can the Vinohrady district handle another cafe? This was the question we asked when Coffee Room opened. The answer appears to be a resounding yes, as the shop has been gaining an impressive local following. It is based around quality, brewed-to-order coffee, fresh pastries, a great selection of magazines written in English, and the infectious friendliness of its owner.
This is a simple coffee bar with a Synesso machine that also happens to be inside a cyber-anarchy hub, Paralelni Polis. The Bitcoin Coffee element is run by some familiar faces in the Prague coffee scene, and the shop offers great espresso and pourovers primarily from coffees roasted in Berlin by Bonanza Coffee Roasters. As the name implies, the currency here is Bitcoins, and guests can often be found downloading the Bitcoin app to exchange Czech crowns for coins.
One of the newcomers to the Prague coffee scene, Anonymous Coffee plays on the theme of the "V for Vendetta" and the Guy Fawkes mask. But make no mistake: Nothing about the coffee served here is masked. Espressos from a La Marzocco Strada and filter coffees from roasts by The Barn in Berlin are prepared expertly and consistently. The two-floor space is filled with custom furniture and other interesting elements, creating numerous inviting social spaces.
Nick Brown
Nick Brown is the editor of Daily Coffee News by Roast Magazine.