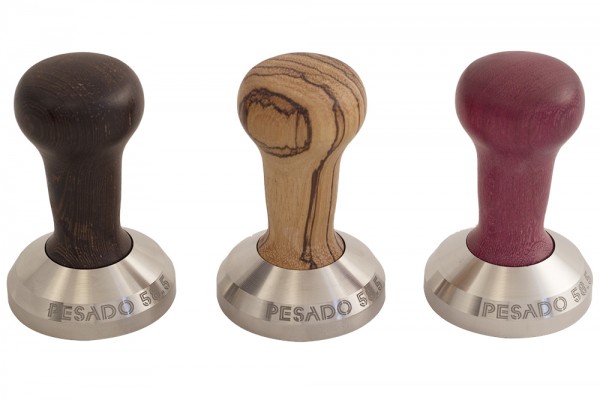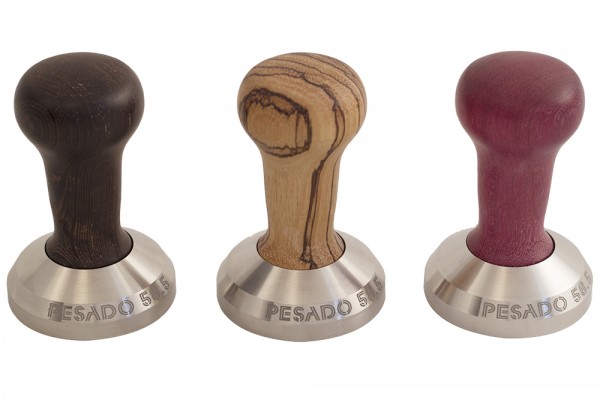 Australian brewing equipment manufacturer Dolo has released a new line of flat-bottomed tampers called Pesado.
The Pesado range includes wood handles — oak, zebrawood, wenge wood, and rosewood are available — manufactured in Melbourne with hand lathes, or anodized aluminum handles.
The tampers have a flat 58.5 mm bottom and a sharp 90-degree edge. Dolo is using the flat surface edge as a selling point.
"Most tamper producers have implemented a curved shape on the bottom edge of their tampers, which actually reduces their effective tamping area," the company said in a recent announcement of the new line. The difference in area between a regular 58mm tamper with a 1mm curved edge and the Pesado 58.5 is nearly 9 percent of the full surface area of your basket."
Of course, baskets tend to vary slightly, but Dolo suggests the Pesado line are designed for "absolutely minimum play" in standard 58 mm baskets.
The tampers are currently selling for $120 AUD (approximately $94 USD, plus tax.
Nick Brown
Nick Brown is the editor of Daily Coffee News by Roast Magazine. Feedback and story ideas are welcome at publisher (at) dailycoffeenews.com, or see the "About Us" page for contact information.