A creative new company is poised to crank the heat on the Pittsburgh specialty coffee scene, helmed by the great grandson of a laboratory science equipment pioneer that's also the nephew of the executive director of the Pittsburgh Filmmakers/Pittsburgh Center for the Arts. The relevance in both these family connections is clear in that the new outfit is called Klvn Coffee — short for kelvin, the scientific unit of temperature — and their first service location will be in the café area of the Pittsburgh Filmmakers Melwood Screening Room, in the city's North Oakland neighborhood.
The family affair ends there, however. Founder Will Humphrey attended the former Le Cordon Bleu, and later soaked up some brewing, roasting and sourcing education through a course at Pittsburgh's Food Craft Institute as well as with trainers from California heavyweights Blue Bottle, Ritual and Verve. Yet Humphrey himself won't be manning the Klvn roaster. That would be Jeff Sloan, whose own Bay Area coffee background culminated in a position roasting, buying, and leading workshops for Roast Co., which was where he and Humphrey met.
"I was teaching a roasting class, and Will was a part of that class," Sloan told Daily Coffee News. "He approached me afterwards and said he was thinking of starting up a coffee roastery in Pittsburgh. He felt like there was a need for it. The coffee that he was really in love with, he felt like no one was roasting coffee that way, but that there was a really attractive, progressive café scene and that the city was ready for it."
As it happened, Sloan had already been thinking about starting a micro-roasting business of his own. "Will said 'I want to provide you with the opportunity to create your dream coffee roastery. Are you interested?' That was pretty much it," said Sloan, who promptly packed his bags and moved from Oakland to Oakland — that is, from the city in California to the neighborhood in Pittsburgh.
"I'd never heard much about Pittsburgh," admitted Sloan. "I was kind of overwhelmed by how much nicer it was than I thought it was going to be." Sloan describes Pittsburgh as a town with underrated natural beauty, affordable real estate, University-town creativity and a generally high standard of living, all of which spells plenty of opportunity for a new business like Klvn.
The Klvn Coffee lab and roastery will be located at 810 Ravine St. in the Munhall neighborhood, in a building that briefly housed the Stay Tuned distillery and in generations prior had passed through use as a public school and as the John Munhall Neighborhood House. The lab is currently outfitted with a double-barrel Probat BRZ 2 sample roaster and a 1-kilo Probatino, which will be enough just to get the doors to their first service setting open. A 15-kilo model UG is on its way. "We wanted the ability to scale up," said Sloan, who said they're likely to equip the lab with a GS3 for a light tasting-room-style storefront at the roastery, saving the two-group Synesso Cyncra they already have for the Screening Room café.
Humphrey has also brought on board Thommy Conroy and Kira Hoeg of 4121 Main to handle branding and quality control, respectively. The Lawrenceville-based 4121 Main company offers florist, coordination and coffee services for special events, the latter of which involves coffee by Portland's Heart Roasters prepared on a dazzling Spirit Duette espresso machine designed by Kees Van Der Westen. Sloan says the Spirit will sadly not be brought into the Klvn fold. Hario V60 and batch drip brews will be on offer, with the possibility of Chemex as well, although the focus will be primarily espresso at the Screening Room location.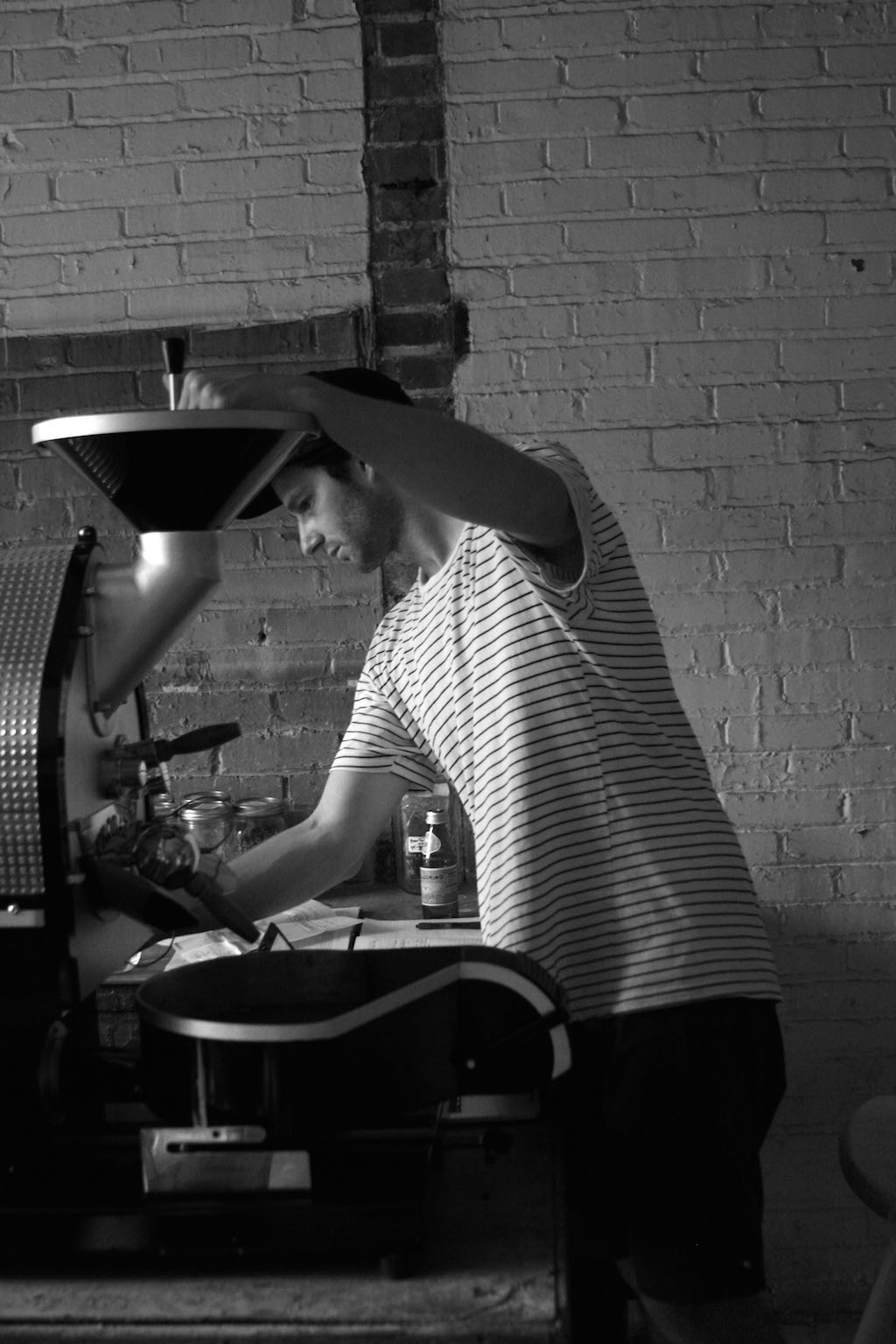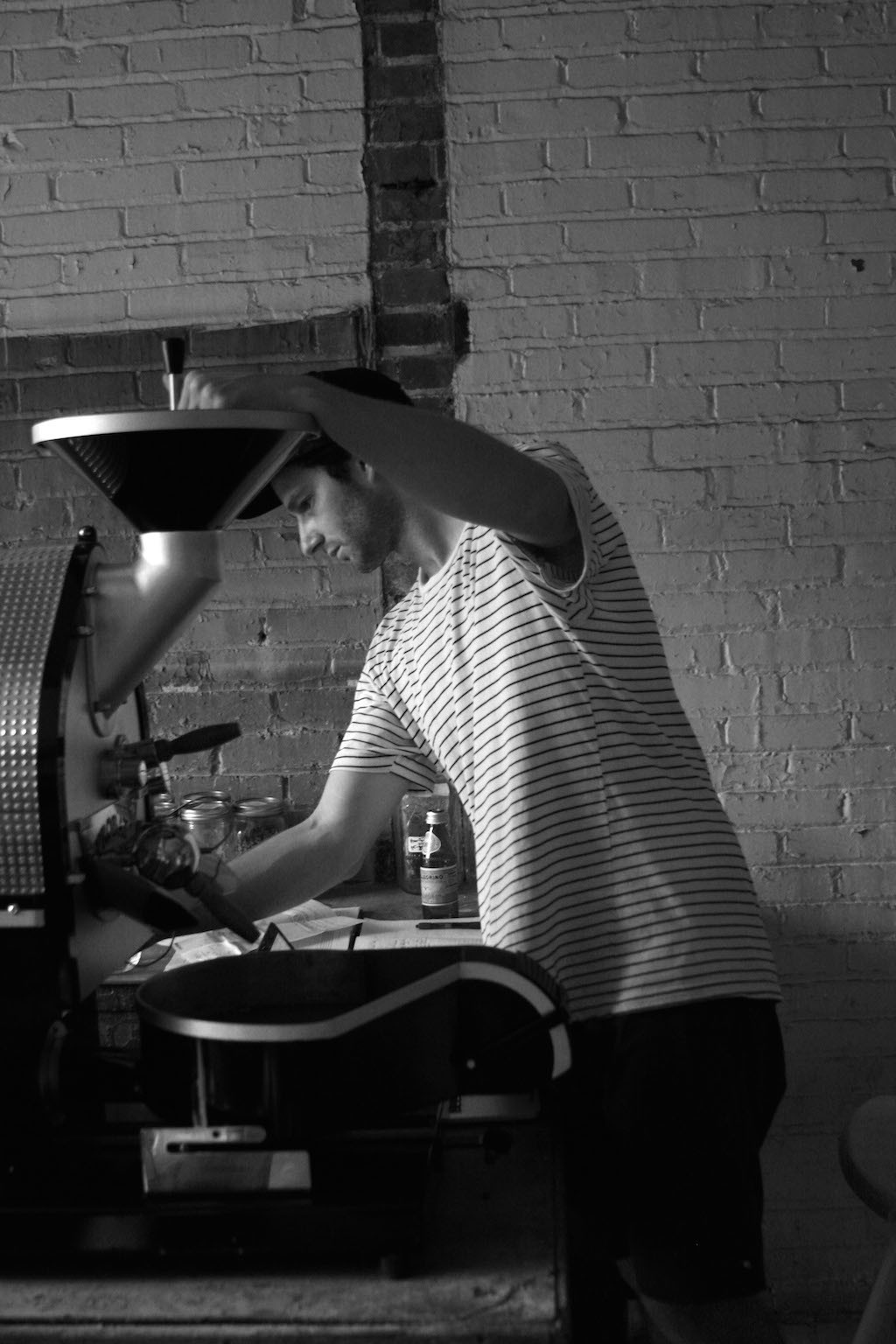 "We're trying to create a quiet, reflective space," said Sloan of the Screening Room café. He said the layout will involve a partition that separates the coffee seating area from the rest of the arts organization's space, for an intimate, studious environment with drop-down lamps. Sloan hopes to someday incorporate a clean, calm, white lab aesthetic with scientific halogen beam-heated siphon bar for more play on the heritage of the name, but for now they're keeping it simple and elegant.
Meanwhile, a lease has already been drafted on another location in the Oakland neighborhood, which Sloan said is a larger space, but will be kept on hold until the rest of the business is on sure footing. "We're kind of sidelining the Oakland location for a minute," said Sloan, stating that the Melwood Screening Room outlet comes first, and then they'll work on the public-facing tasting room at the roastery, prior to throwing their weight into the third service location.
The Klvn coffee program consists of greens from a variety of sources, including Honduran coffees sourced through a personal relationship Sloan forged through his own eye-opening voyages to coffee farms there, which he brought with him into the Pittsburgh business. "We would like to buy most of our coffee through relationships that we cultivate," said Sloan, noting that at first the business will start with greens acquired through Red Fox Coffee Merchants, Coffee Shrub and Cafe Imports, as well as coffee they import themselves directly from farmers at origin.
Sloan describes his roasting strategy as a classic Scandinavian approach, striving for the lightest possible roast that allows for full development of sweetness and floral attributes but without imparting any roast-taste at all. "High charge temperature, hot and fast, a longer development time, kind of an aggressive approach to development," described Sloan. "The best coffees that I've ever had tended to taste more on the fruity juice, floral side of the spectrum. It's hard to find the right coffees that are going to have that kind of potential."
Said Sloan, "The trick with the lighter roast profile is that it doesn't always translate into espresso. It can be too tart, too sour, almost a little grainy. We try to roast just beyond that, to achieve deep, fully-saturated sweetness, and that's kind of a difficult thing to hit, with sweetness that's intense and juicy but also fully developed, with all the acids carrying the sweetness but without any roast taste."
Klvn's café space at Pittsburgh Filmmakers Melwood Screening Room is slated to open October 21st to coincide with the second annual Pittsburgh Specialty Coffee Week, which celebrates the Steel City's growing craft coffee culture through a week of events and gatherings. This year's Coffee Week involves participation from six different shops around town, hosting four events over the course of the week. Klvn would constitute a sort of seventh participating shop. The theater, for its part, will host a screening of "A Film About Coffee" the night of the opening.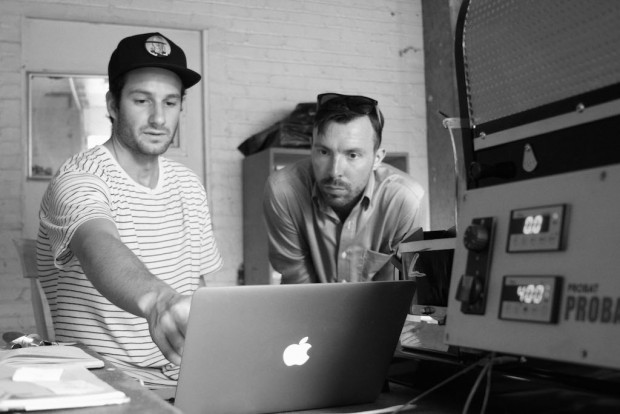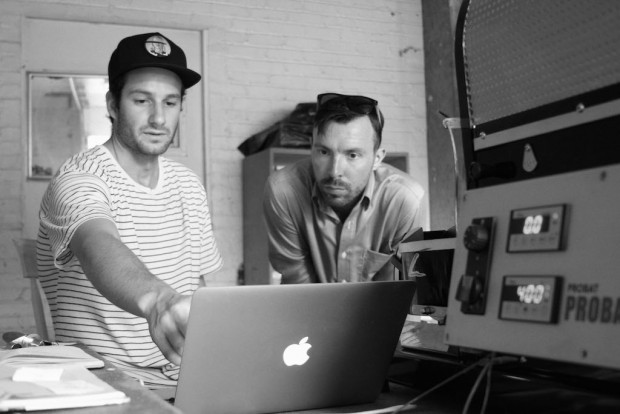 Howard Bryman
Howard Bryman is the associate editor of Daily Coffee News by Roast Magazine. He is based in Portland, Oregon.