The German Probat Group has cut the ribbon on a new roasting machine production facility in Bangalore, India. The factory follows a 2012 joint venture agreement with Indian coffee equipment manufacturer and distributor Kaapi Machines, and Probat's Indian manufacturing division is under the Probat Kaapi name.
The German manufacturer has had representation in the Indian market for more than 50 years, although the new facility represents its first production facility there.
"The decision to enlarge our global footprint by investing in this new manufacturing site in Bangalore was driven by a steadily increasing demand for coffee processing technology on the Indian market, which we have observed in the past," Probat Group CEO Wim Abbing said in a announcement this month. "We are proud to help turn India into a global design and manufacturing hub, as intended by Prime Minister Modi's 'Make in India' program as part of a wider set of nation-building initiatives."
Probat Group said the new plant will produce 25-kilo-capacity Probatone shop roasters with the same construction specs used in its European plant, although there will be some components customized for the Indian roasting market.
While India is expected to produce some 5.1 million bags of coffee this year — with Robusta representing the majority — the country exports approximately 80 percent, according to the latest available statistics from the International Coffee Organization and the USDA. Total coffee consumption in India has leveled off or grown slightly in recent years, although numerous market reports suggest the fastest growing consumption segment domestically is in Western-style specialty coffee cafés.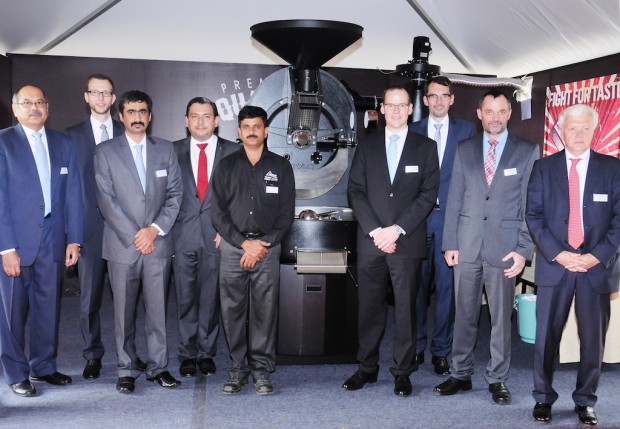 Nick Brown
Nick Brown is the editor of Daily Coffee News by Roast Magazine. Feedback and story ideas are welcome at publisher (at) dailycoffeenews.com, or see the "About Us" page for contact information.