A shop's gotta do what a shop's gotta do to differentiate, even if it means thinking outside the box. In the case of one new café in San Antonio, Texas, that actually means thinking inside the box — the cereal box.
Joseph E. Coffee is a local coffee company that opened its doors back in September of this year, serving traditional espresso drinks as well as an extensive menu of adventurous, hyper-caffeinated concoctions alongside an even more extensive selection of breakfast cereals by the bowl. The JEC cereal library currently includes about 50 options, and it's still growing.
JEC founding brothers Isaac and Adrian Cummings scour local markets and beyond to curate the most comprehensive menu of breakfast cereals imaginable. They even encourage traveling friends or patrons to bring back interesting cereals they find internationally, adding obscure and exotic sugary crunch-bits to the mix. And if a Fruity Pebbles high doesn't get your engine running, there are drinks such as the Mike, involving two shots of espresso Aeropress'ed through freshly ground dark roast, hit with a squirt of house-made vanilla syrup and finished to the brim with their house cold brew. "There are a lot of coffee shops in San Antonio," Adrian Cummings told Daily Coffee News. "Instead of trying to compete with them, we decided just to be something different, something one-of-a-kind."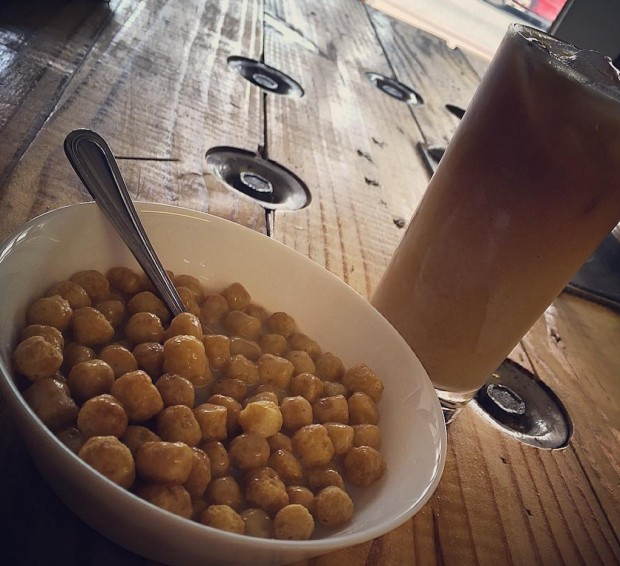 Yet visitors to the Joseph E. Coffee website won't find those theatrics online. In that environment, they're all about the coffee, which they sell in 1, 2, and 3-ounce retail packets as well as 12-ounce bags. Cummings said the smaller amounts are ideal for samplers or as tote-bag giveaways or office breakroom single-serve supplies. While in their brick-and-mortar shop, the outlandish drinks and cereal feats are aimed at winning coffee-drinkers away from the chains, their single-serving packets are aimed at the K-cup crowd, which is another market with which they are intimately acquainted.
JEC co-founder Isaac Cummings is also the founder of Javabox, a K-cup curation and retail subscription service. Prior to recognizing the benefits of specialty coffee both as a product and as a business opportunity, Isaac Cummings offered consumers the opportunity to mix and match K-cup flavors into variously sized boxes for monthly delivery at flat rates.
"When Isaac first started the K-cup business, I kind of looked down on it," Adrian Cummings said. "I was like, man, K-cups — they're horrible." That business technically still exists but has dwindled to just a few clients and some friends and family, as the brothers Cummings concentrate on building the newer, higher-quality enterprise. "We want to convert people from that to this," said Cummings, pointing out that JEC also offers a subscription plan for its fresh-roasted offerings, either whole-bean or pre-ground per customer request.
JEC's inaugural lineup of coffees consists of three custom blends: the light-roasted Opulence, a medium-roast they call Majestic, and Black Gold, their Italian-style dark roast. Currently roasted in a private label arrangement by local San Antonio wholesaler Pulp Coffee, those offerings will grow in time to include less opaquely labeled single origins, such a Sumatra Takengon that they're just rolling out now. With modest furnishings and modest equipment, JEC keeps it simple, letting their colorful products and walls adorned with art by local artists draw customers in through the din of chain and grocery store options.
Aside from the fun and the quick-and-easy sustenance the cereal provides, it can also help win a sweet-centric palate away from dessert-style coffee drinks and into something a little more coffee-centric. "We get a lot of people that ask for pairings," said Cummings, adding for example, "the Sumatra goes really good with a Golden Grahams, or anything kind of on the cinnamon side."
Business in the downtown shop has proven steady for the opening stretch to this point, with particularly positive feedback for their house cold brew, which they're hoping to be able to sell on HEB grocery shelves soon. Cummings finds minimal competition as far as locally-produced RTD coffee drinks on the shelves of HEB, a Texas-wide grocery chain that often supports local companies. "We're about to do a taste testing here with them in the next couple weeks," said Cummings.
Beyond that, Cummings said that an additional shop within the next couple years would be a worthwhile step, particularly in an area outside of downtown, where there's better parking. Until then, Joseph E. Coffee will keep snap, crackle, and popping right along.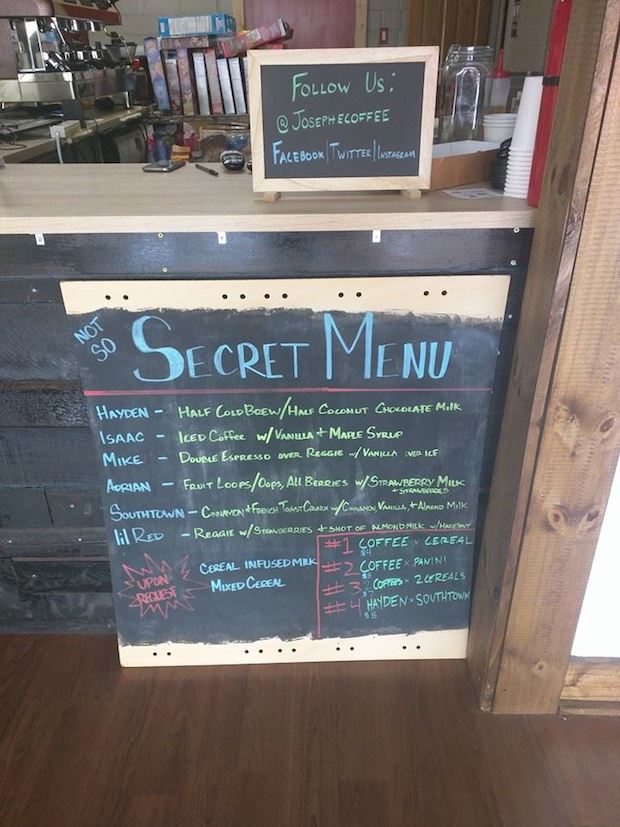 Howard Bryman
Howard Bryman is the associate editor of Daily Coffee News by Roast Magazine. He is based in Portland, Oregon.