Since opening Cafe Brioso in downtown Columbus, Ohio, in 2001, founder and roastmaster Jeff Davis said he and his staff spent years working to promote the very idea of specialty coffee to existing and potential customers alike.
"Even as recently as 2013, I'd say, we had to constantly push the idea of specialty coffee to people," Davis told Daily Coffee News. "Why do we do it? Why is it of value? Why should they care?"
But with increased education and interest among consumers, as well as a more robust specialty coffee retail market locally, such questions have become less necessary. "Now I feel like we don't have to do that at all," Davis said. "Now we can focus on executing."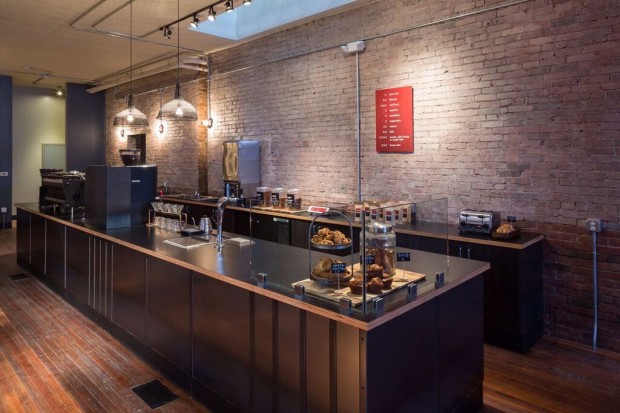 Execution and quality are the cornerstones at Brioso's fresh second facility, a two-month-old roastery and café inside a new mixed-used development in the downtown Discovery District. With the Brioso Roastery & Coffee Bar, Davis and team have rebranded the two-location company as Brioso Coffee, ditching the café association for the renewed focus on coffee quality and preparation inside the new digs.
Although Brioso's small Toper machine still churns out some coffees at the original location, the lion's share of roasting is now being done at the Roastery, which includes a 15-kilo-capacity Giesen roaster, a lab and an open floor plan that promotes interaction between customers and the roasted coffee production and cupping process.
The coffee menu differs between the two locations. While a wider range of blends and roast profiles in place at the original location continues to satisfy customers there, the new roastery almost exclusively features single-origin microlot coffees, engaging customers in the cupping process and focusing on such differentiators such as the growing region, coffee varietal or processing method.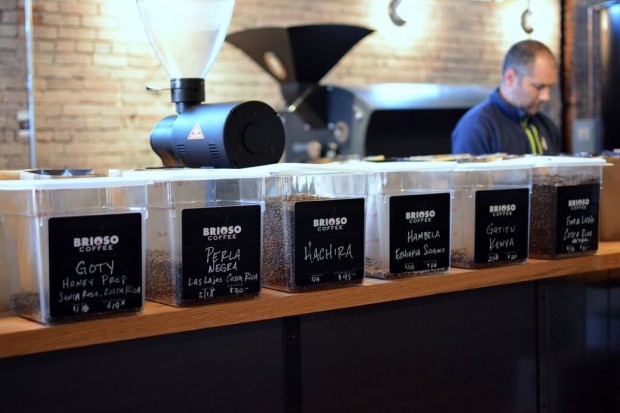 "The roastery program is more like, 'this is what we are most proud of and this is the best experience we can offer for people who are into coffee,'" said Davis, adding that he's also hoping to leverage the added production capacity to increase the company's wholesale operation and drive more direct-to-consumer online sales.
Funded largely through the combination of an SBA loan and a crowdfunding campaign, the new roasting facility has been in the planning stages for approximately two-and-a-half years. Now, with its public opening and the addition of new staff, there's been a further natural process of growing pains and new discoveries, Davis said.
Davis described the original location as having been completely maxed out to the point of discomfort in terms of available space, although the silver lining there was that employees were in constant close communication. Now with two locations, Davis said quality control throughout the company has actually been streamlined, while protocols have been established to maintain consistency.
"We're finally finding a unified process for both stores, where maybe we weren't nailing that down before because we were all occupying the same space," Davis said, adding that the roomier roasting works and dedicated cupping area have allowed for exponentially more voices to be heard in conversations regarding sample roasting and coffee selection. "[Last month] was the first time I've been able to have a serious cupping with input from five people — instead of basically just me — and we sourced coffee based on that input," Davis said. "That was a really good moment."
Davis praised numerous roasters who've come to life throughout Columbus and Cleveland since Brioso's opening 15 years ago who have joined into what he considers the good fight in helping promote coffee education. To that end, Davis is already cooking up new programming opportunities for the roastery, including a roasting internship program and a "mini-bar" concept inside a separate business.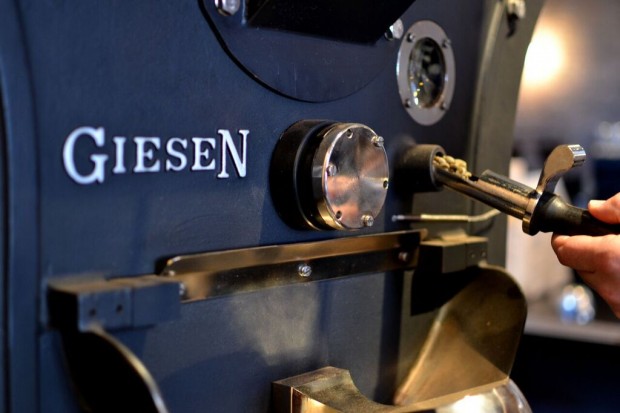 Asked whether it will be another 15 years before Brioso expands its footprint once again, Davis said, "I could see continuing to grow to where we'd actually need to move to a traditional warehouse space."
Nick Brown
Nick Brown is the editor of Daily Coffee News by Roast Magazine.