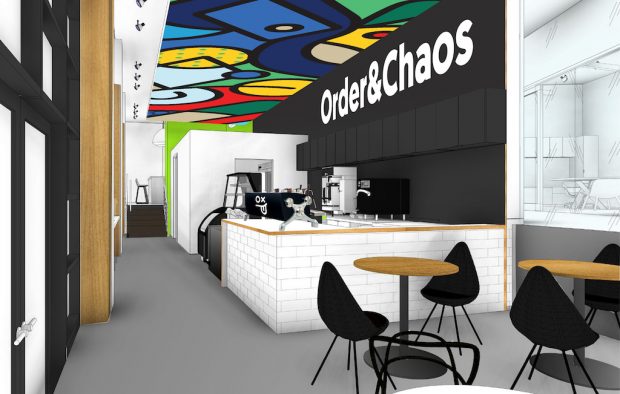 In 2014 the advertising industry trade publication Advertising Age listed Baltimore, Md.-based communications, marketing and interactive agency Planit among its list of the 40 best places to work. It seems one of the best is getting even better, in the form of the renovated 24,000-square-foot office into which their approximately 100-person agency moved about a month ago. And in the continuing adventures of coffee co-retail, the ground floor will include a full-service specialty coffee café by summer's end.
The 1,100-square-foot coffee shop called Order & Chaos is completely of the agency's design, and will be open to the public and employees alike. The store will have a glass wall separating it from ad agency workspace, and will have a door towards the back through which Planit personnel can conveniently pass. Planit workers will get free coffee, while members of the public will also get glimpses of what happens behind the mysterious curtain of consumer advertising.
"Shows like Mad Men and others, to me, demonstrate that there's a little bit of mystique to the ad community, and we've got some pretty cool clients that are recognizable on a national and international level," Planit Co-Founder Matt Doud told Daily Coffee News. "I think that's interesting for some people."
Planit's clients include such varied corporate entities as the DeWalt power tool manufacturer, Marriott International, Dick's Sporting Goods and Universal Music Group, among others.
"When we built this thing, the idea was, 'how can we use the consumer exposure to help the agency?'" Doud said of the café, which will include whiteboards for showcasing advertorial works in progress, with technology also in place to conduct impromptu polls and surveys. "If there's a way we can leverage our access to the consumer, test some messaging, test some consumer products, test some perception studies and things like that, that's a great opportunity and a differentiator for us as an agency. Plus it's a plus-one for somebody sitting in the coffee shop where they can sort of participate."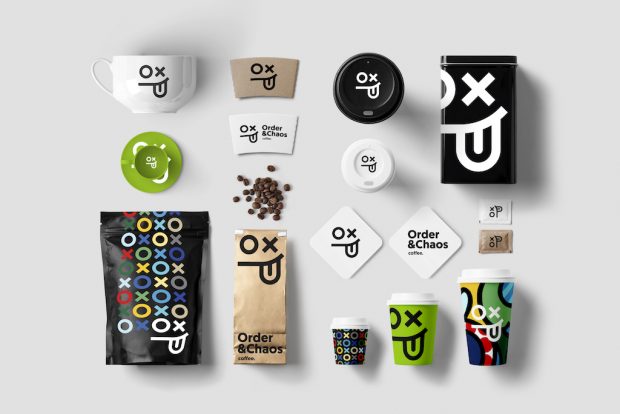 Patrons more interested in great coffee than in market research will also have good reason to stop by. The espresso bar at Order & Chaos will be centered on a Slayer Espresso machine, where a straightforward two-bean blend or possibly a single-origin will settle in as the house espresso. "We're partnering with Slayer to bring the first three-group Slayer machine to the Baltimore area," Order & Chaos General Manager Ryan Herzing told Daily Coffee News.
Drip coffees in the opening stretch will come by way of a Bunn machine, which will later be joined by a pourover program that highlights single-origin coffees. All roasted coffee will come from Pfefferkorns Coffee, a century-old family-operated Baltimore roaster that will help formulate a custom blend and other offerings for the shop. Pfefferkorns is what Doud refers to as a "battleship brand," a company that focuses more on improving its products and services than on furthering its brand, which allows the Order & Chaos brand to be the one forefront in customers' minds.
"We actively searched for the strong silent type, so to speak. Not necessarily the biggest and most well-known brand, because there's certainly a customer contingency that will seek out Ceremony Coffee, or will seek out Zeke's, but they can get that wherever," said Doud. "Our model is that we want them to seek out Order & Chaos as the destination."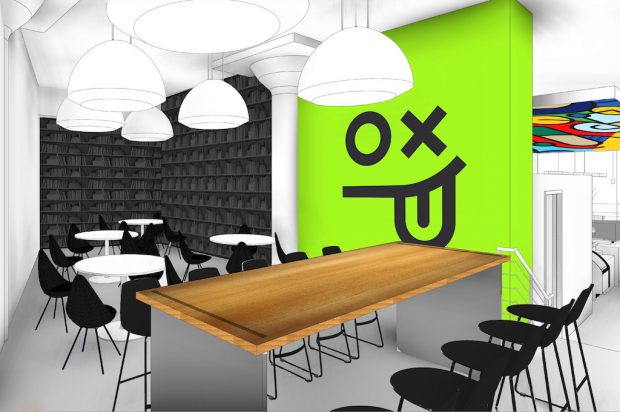 Herzing, who brings about 10 years of work experience in the restaurant and hospitality industry as well as the coffee-love of a home roaster to his post as GM of the new cafe, appreciates the wide variety of coffees the older, larger roasting company is able to offer and to customize while also being another neighborhood company they're excited to support.
"It's great. We can walk up there if we want," said Herzig of the roastery that's barely a mile away from the shop. "I've been going up there easily every other day to share my knowledge from cuppings of single-origins that they've provided me, sharing my notes and feedback. They're just really willing to help us out and to build this Federal Hill, Locust Point neighborhood even more."
Doud and Herzing are enthusiastic about meeting the demand of Baltimore's ascending specialty coffee scene. "It's growing, and getting some teeth, and we saw opening the shop and choosing this machine as an opportunity to take the lead with that," said Doud. "It's not about speed, it's not about the cheapest, fastest brown water drink in the morning. There's lots of places you can get that, and there's lots of people that appreciate that, but that's not what we're going for. We're going for a better product in a better environment, made by more skilled craftspeople."
Doud said that within five years, he hopes to have at least three O&C locations up and running, at which point they'd consider bringing roasting in-house. For now, with build-out currently underway, the flagship Order & Chaos Coffee is slated to open at the Planit office at 1414 Key Highway in Baltimore this August.
Howard Bryman
Howard Bryman is the associate editor of Daily Coffee News by Roast Magazine. He is based in Portland, Oregon.