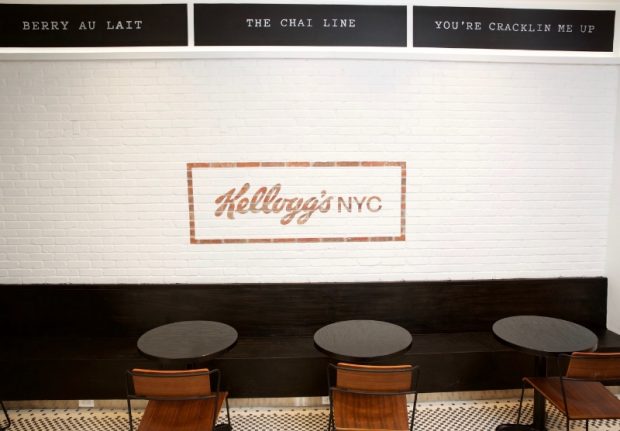 Right now, just off Times Square in New York City, there are grown people paying good money to eat Kellogg's brand cereal in bowls with milk.
The Battle Creek, Mich.-based cereal giant has partnered with New York-based restaurateurs Anthony Rudolf and Sandra Di Capua to open Kellogg's NYC, a colorful breakfast-all-day joint with Kellogg's-based creations designed in part by celebrity chef Christina Tosi of Milk Bar. 
"Kellogg's NYC will remind families how fun and delicious cereal is, especially when elevated with creative ingredients," said Rudolf. "We'll give guests a chance to experience cereal, something they've been connected to their entire lives, in a completely new way."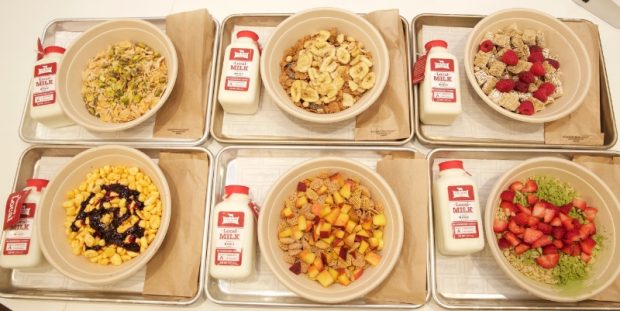 The café allows guests to top any number of cereal products in the Kellogg's line with ingredients ranging from fresh fruits and seeds to things like marshmallows and pop tart crumbles. Custom creations include the Pistachio & Lemon (Special K Original, Frosted Flakes, pistachios, lemon zest, thyme), and the Corny Blues (Corn Pops, blueberry jam, lemon zest, salt).
Dairy partners in the venture include Five Acre Farms for milk and Blue Marble for ice cream, and Kellogg's has tapped New York-based Irving Farm Coffee Roasters for drip coffee and iced coffee.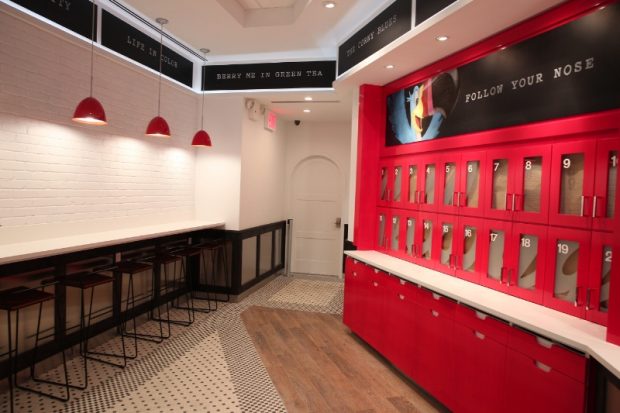 There's something inherently comical in the juxtaposition of locally sourced, craft-focused ingredients with characters like Tony the Tiger, Toucan Sam, or the elvish Snap, Crackle and Pop. And the complete reimagining of processed, often heavily sugar-coated grains seems like a dubitable proposition, even with the muscle of a 110-year-old cereal powerhouse behind it.
Yet early reports suggest that the novelty appeal of Kellogg's NYC has been quickly embraced by tourists. It's testament, perhaps, to the idea that consumers today are willing to pay for something — anything — new, so long as it's delivered with a straight face.
Nick Brown
Nick Brown is the editor of Daily Coffee News by Roast Magazine. Feedback and story ideas are welcome at publisher (at) dailycoffeenews.com, or see the "About Us" page for contact information.