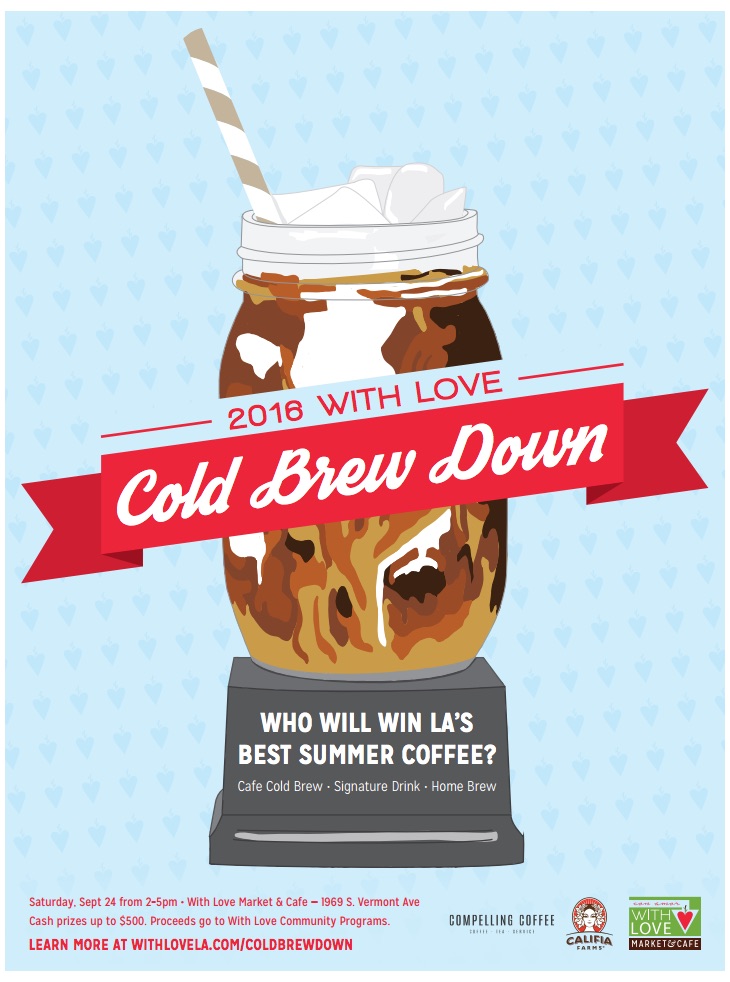 The proliferation of behind-the-bar and home-based cold brewing has led naturally to competitions, some friendly and lighthearted, and others a bit more cutthroat.
In the former category, a new competition is scheduled to take place later this month in Los Angeles, bringing together commercial and home brewers alike to sample, slurp and score cold brew, while also supporting a community-focused coffee enterprise.
The 2016 LA Cold Brew Down will take place Saturday, Sept. 24, from 2-5 p.m. at the With Love Market and Café at 1969 S. Vermont Ave. With Love itself is in large part a social enterprise, designed to support and provide opportunities for the Southwest LA community. So while the Cold Brew Down will be promoting a good cause, there will also be trophies, cash prizes and, most importantly, bragging rights.
The competition is in three categories: Best House Cold Brew, Best Signature Drink, and Best Home Brew. More information on entry rules and qualifications for each category can be found here, but the Best House Cold Brew category comes with the heftiest cash prize and is open only to cafés who have their competition cold brew on offer, as opposed to allowing for "competition-only" brews.
Nick Brown
Nick Brown is the editor of Daily Coffee News by Roast Magazine.