At the 2015 SCAA (now SCA) Event in Seattle, Brazilian William Murad approached Slovakian Valerian Hrala with a perplexing question.
"He came to me and asked how he can sell his coffee in the United States," said Hrala, the founder of the Slovakian roastery Green Plantation, who was representing the education and consulting group Boot Coffee at the event. "To him it was puzzling that he can sell coffee for a pound, and he sees coffee here costing 14 to 17 dollars."
With Murad and Hrala both based in the Bay Area, they decided to broach that question by developing a model that has been only rarely tested in the specialty coffee world. They created a U.S.-based coffee roasting brand aimed toward U.S. consumers, while giving the farm an equal share in the business.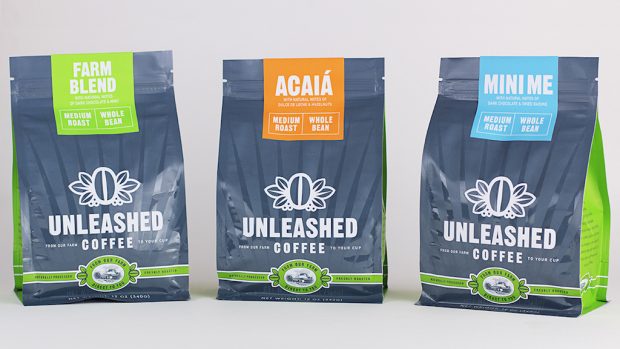 The result is Unleashed Coffee, which officially began roasting, packaging and selling coffee stateside late last year, taking advantage of one of the machinery and related equipment within the shared roasting facility Bay Area CoRoasters.
Hrala said Unleashed will in some ways be a test of the viability of this kind of farmer-owned model, although launching with only two pallets of coffee required potentially prohibitive expenses. "It's pretty complicated to bring in from Brazil small containers of coffee," Hrala said. "We hope in the future we can bring a whole container, but we have to test the market."
Coffees for the venture come directly from Murad's family farm near the town of Campo Belo in the Minas Gerais region, where his parents still run day-to-day operations, and where his ancestors have been growing coffee since the 19th century.
The primary specialty-grade varietals on the farm are Red Catucaí, Yellow Catucaí and Yellow Catuaí. Hrala, who has extensive roasting experience over a long career in coffee, said a goal has been to accentuate the comforting chocolaty and nutty notes of the Brazilian coffees through medium roasts that will also allow for some fruit notes to shine through, although he said the coffees aren't inherently characterized by the bright, acidic fruity characteristics that might characterize certain Ethiopian coffees, making them thoroughly accessible to a range of palates.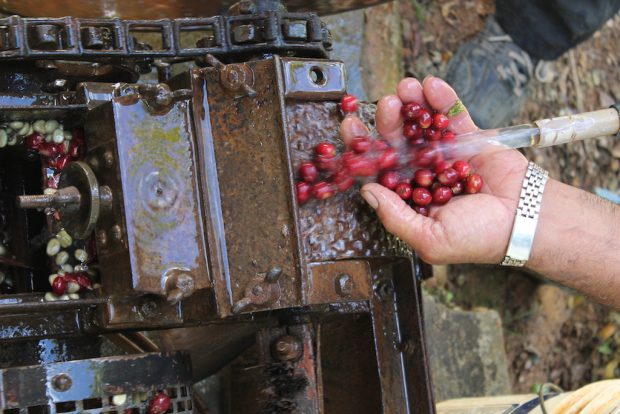 Should the model prove successful, Hrala said he's excited by the prospect of partnering with Murad and his family for additional experimentation in processing and roasting. "To me, this is like a dream come true," Hrala said. "I am not into the money anymore. I'm too old for that. For me, it's the model, the concept. It is really fascinating."
Of course, for the model to work, the coffee will need to be sold. Hrala said restaurants represented one of the initial targets, but that he and Murad found little positive response, as many operators were more concerned with time and machinery expenditures than they were with the story of the coffee.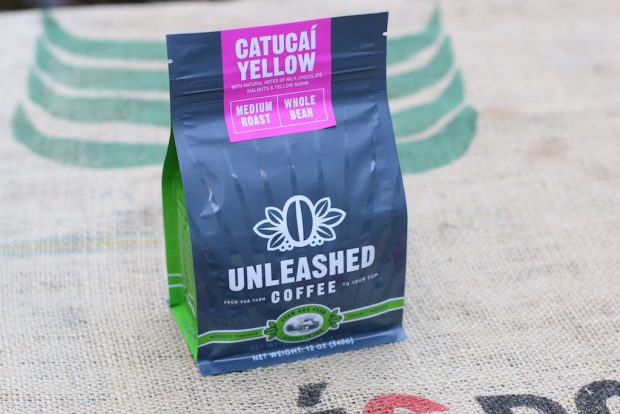 Local specialty grocery stores, however, have proved very receptive initially, with eight out of the 10 responding favorably to a potential deal. Hrala said that may be in part because Unleashed spared no expenses on packaging and design, and also due to the fact that a coffee farmer is selling his product directly.
"We've done some demos at the stores, and people just say 'Wow,'" said Hrala. "They are amazed they can talk to a coffee farmer right there in a grocery store."
While he has great hope for its success, Hrala doesn't view the Unleashed model as a silver bullet to solve all the coffee world's equity problems throughout the supply chain. However, he does believe it could easily be adapted and replicated, should roasters in the Northern hemisphere choose to take a more active role in partnering with farmers in a way that assumes additional potential mutual benefit, and additional shared risk.
He pointed to quality- and sustainability-focused agricultural farmers in the United States who take great pride in seeing the fruits of their labor brought forth on a perfectly executed restaurant dish. "It's not only about poor regions of the world," Hrala said. "Generally farmers… they kind of want to make their own product to the end."
Nick Brown
Nick Brown is the editor of Daily Coffee News by Roast Magazine.