Honeybee Coffee has been busy, and at last it's built a hive.
The Knoxville, Tenn.-based roasting company has parked its Airstream trailer and opened the doors to its first brick-and-mortar café at 700 Sevier Avenue, a 2,000-square-foot space with a 2-group Slayer espresso machine and Compaq E10 grinder anchored at the counter. An EK43 grinds for drip prepared mechanically on a Fetco machine and manually via Chemex and Aeropress. At the same time, buildout of a second, larger café is also currently underway, and is scheduled to be complete within about a month.
The second café will occupy an expansive 3,200 square feet, with a 3-group Slayer and two Compaqs in its arsenal. That one, at 10716 Kingston Pike in East Knoxville, is slated to open in three weeks.
Co-owner and family business patriarch Norris Hill told Daily Coffee News that it was never the plan to attempt to open two essentially at once, but it wound up happening this way for a number of reasons. "Stupidity would probably be at the top of the list, as I'm feeling it right now," Norris said, jokingly.
The Sevier Avenue shop came easy in terms of location, local demand and the space itself. "It's a very eclectic community. You have a lot of blue collar, you have a lot of people that live over here and work in the city, and you have a lot of young hipster types," said Hill, adding that it's also about five minutes by bike from some of the best mountain biking trails in the area. "They want to drink coffee on the pre-ride and beer on the way home. We provide both."
The second shop, still in the works, is the result of natural expansion on the roasting end. "We decided to formalize the partnership," Hill said of Honeybee's relationship with roastery partner company Spero Coffee. "We're closing down his shop and building a bigger shop out there, because the roasting has just increased in a big way."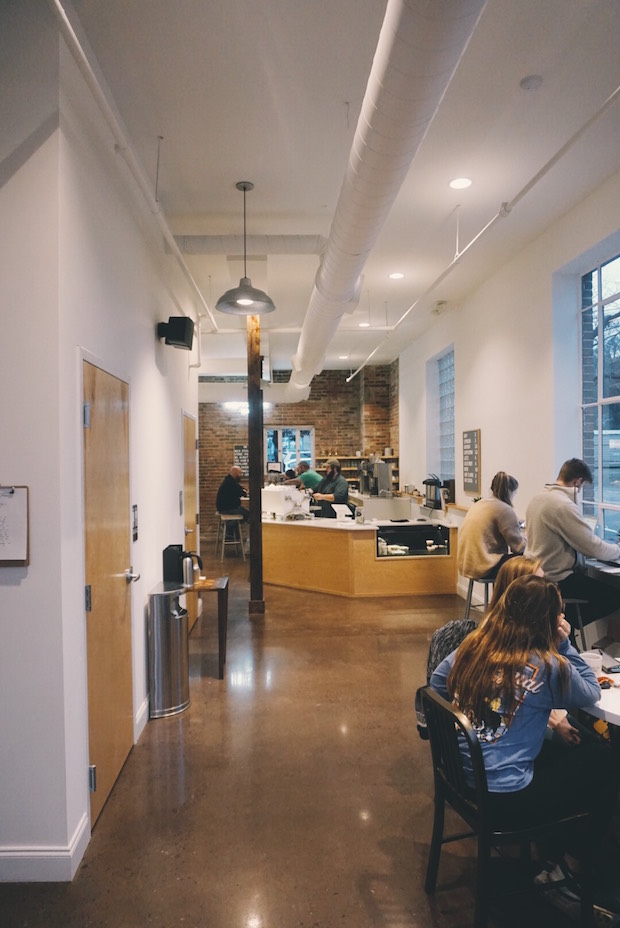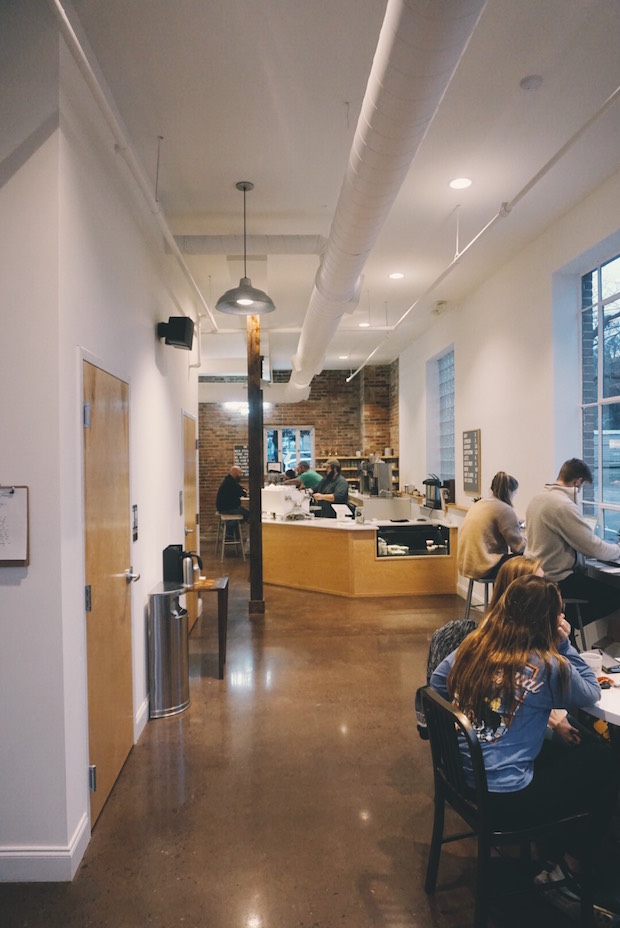 Moving forward, Hill said the company plans to develop more wholesale business while expanding strong, friendly and direct supply lines to origin. "We're sourcing from people that we know," said Hill.
"Our goal is to get to know everybody in the pipeline, so that we can make sure the harvesters are able to send their kids to school and put food on the table. It's been a tragic story as you lift up the hood on the coffee industry, you can tell that those are the people that get taken advantage of the most. For us it's very important to know the whole background," said Hill, adding that for their coffees that do come by way of importer assistance, they only partner with companies that share those values.
Honeybee Coffee is now open at 700 Sevier Avenue in Knoxville, Tenn. The second Honeybee location is soon to open at 10716 Kingston Pike in East Knoxville. 
Howard Bryman
Howard Bryman is the associate editor of Daily Coffee News by Roast Magazine. He is based in Portland, Oregon.