Last year about this time, we shared news that 23-year-old Kentucky-based roaster/retailer Heine Brothers' Coffee was moving its production headquarters across town and into a 40,000-square-foot historic building in west Louisville. There the company, which specializes in organic coffees and is a roaster member of importing cooperative Coop Coffees, added a shiny new Loring S35 to its 5-year-old Loring A15.
Following that major bump in production capacity comes the company's largest retail store to date, a 3,000-square-foot Heine Bros shop in Louisville's Hikes Point. The shop had a grand opening last Friday, April 28, and it's precipitated another milestone for the Heine team.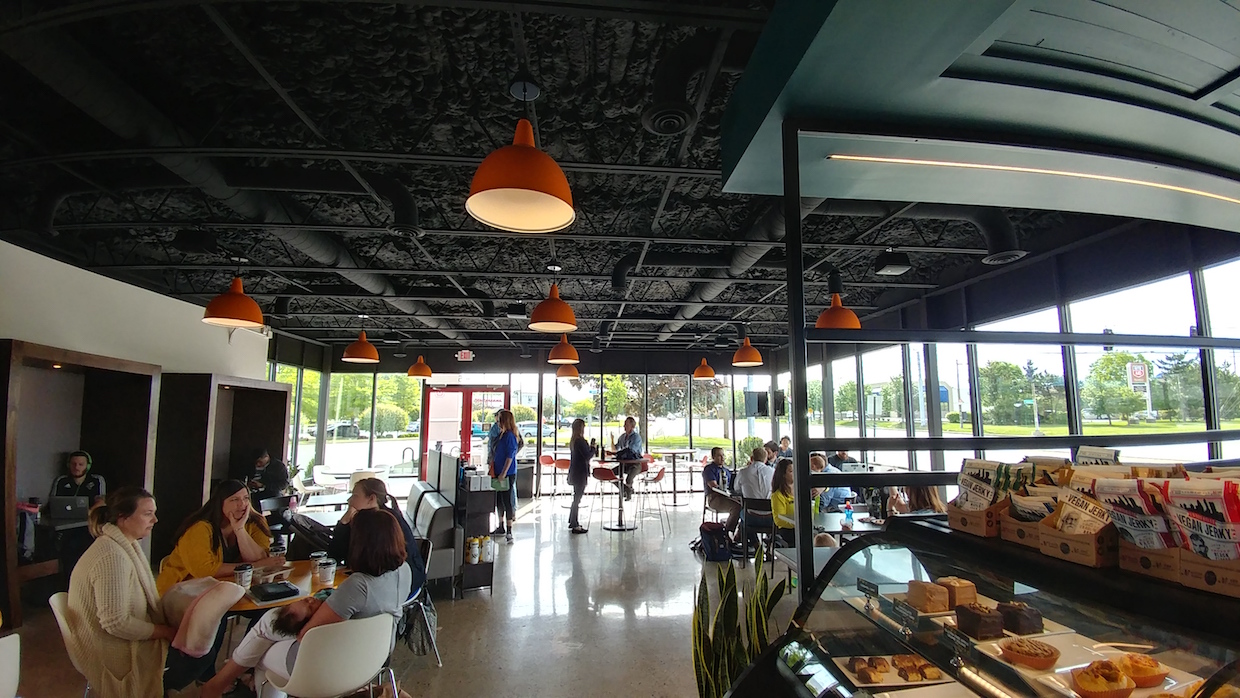 "We will soon be hiring our 250th employee," Heine Bros Co-Founder and President Mike Mays said in an announcement of the opening. "That's proof positive that Louisvillians are loyal to local. For several years now, we've had more customers ask for a Hikes Point location than any other neighborhood.  We are thrilled to meet the demand and to open our doors as a place to connect, a place of ideas, a place of community."
Including the new shop, Heine now operates 14 locations plus a branded Airstream trailer for mobile use, all located in the greater Louisville area where the company has steadily grown neighborhood by neighborhood over the past two decades. Mays told us last year that he could envision eventually reaching some 25 stores, although he said each one is dependent on the needs of the specific neighborhood and community it would serve.
"We have been very thoughtful about how we grow," Mays said of the Hikes Point opening. "We always aim to make a positive community impact."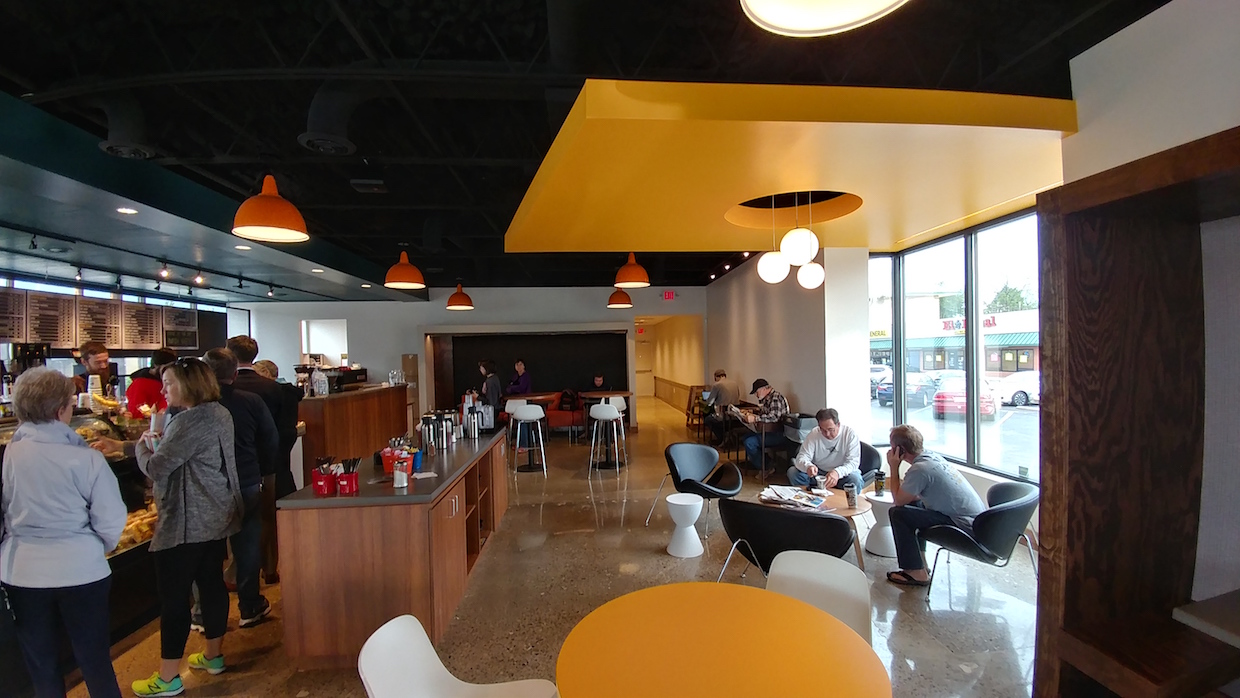 Heine Bros' new Hikes Point location is now open at 3965 Taylorsville Rd in Louisville, Ky.
Nick Brown
Nick Brown is the editor of Daily Coffee News by Roast Magazine.