About three months ago when English start-up manufacturer Hygienic Innovations received an innovation award for its ultrasonic steam wand cleaner, the company stated an intention to release a finished product to the market by the end of the year. True to its word, HI has announced that the PucMug (portable ultrasonic cleaning mug) will go on direct sale in the U.K. in September, with U.S. and global market launch in early 2018, pending distribution deals.
"We are now rocking and rolling," Hygienic Innovations Founder Jonathan Quinn told Daily Coffee News, adding that he picked up his first 25 units in late May to send out to testers and early adopters on the English café scene.
The market-ready PucMug, which leapt to life through a swift four months of development from concept to prototype, now weighs about 1 kilogram when full of water and reportedly zaps a steam wand free of bacteria and grime in about three seconds. The company also stated the wand is effective in cleaning boiler and water dispenser nozzles, beer taps, and more.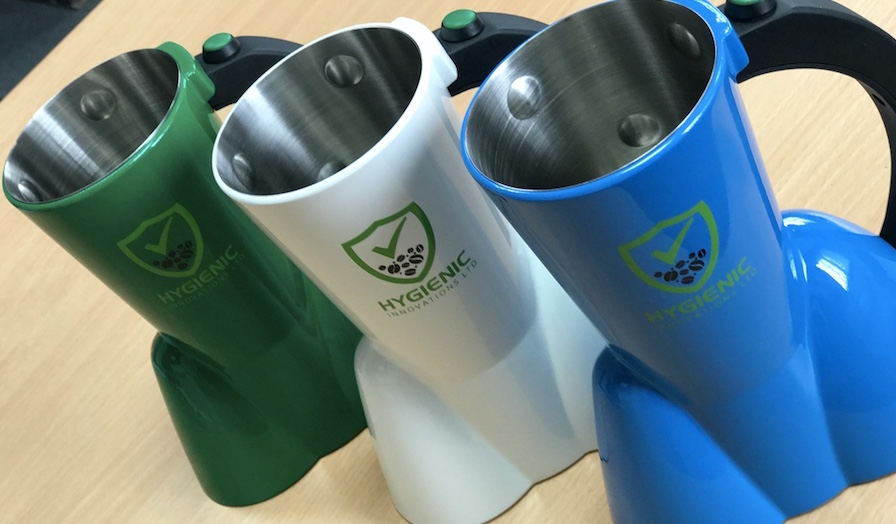 The PucMug works essentially like a jewelry cleaner, but pitcher-shaped for steam wands and other metal food-service doodads. With the mug full of water, a barista submerges the wand in the water where it is subjected to ultrasonic waves that clean and sterilize the wand inside and out. This is intended to replace and improve upon the practice of using towels and sponges that only clean the outsides of things and potentially become hotbeds of bacteria themselves.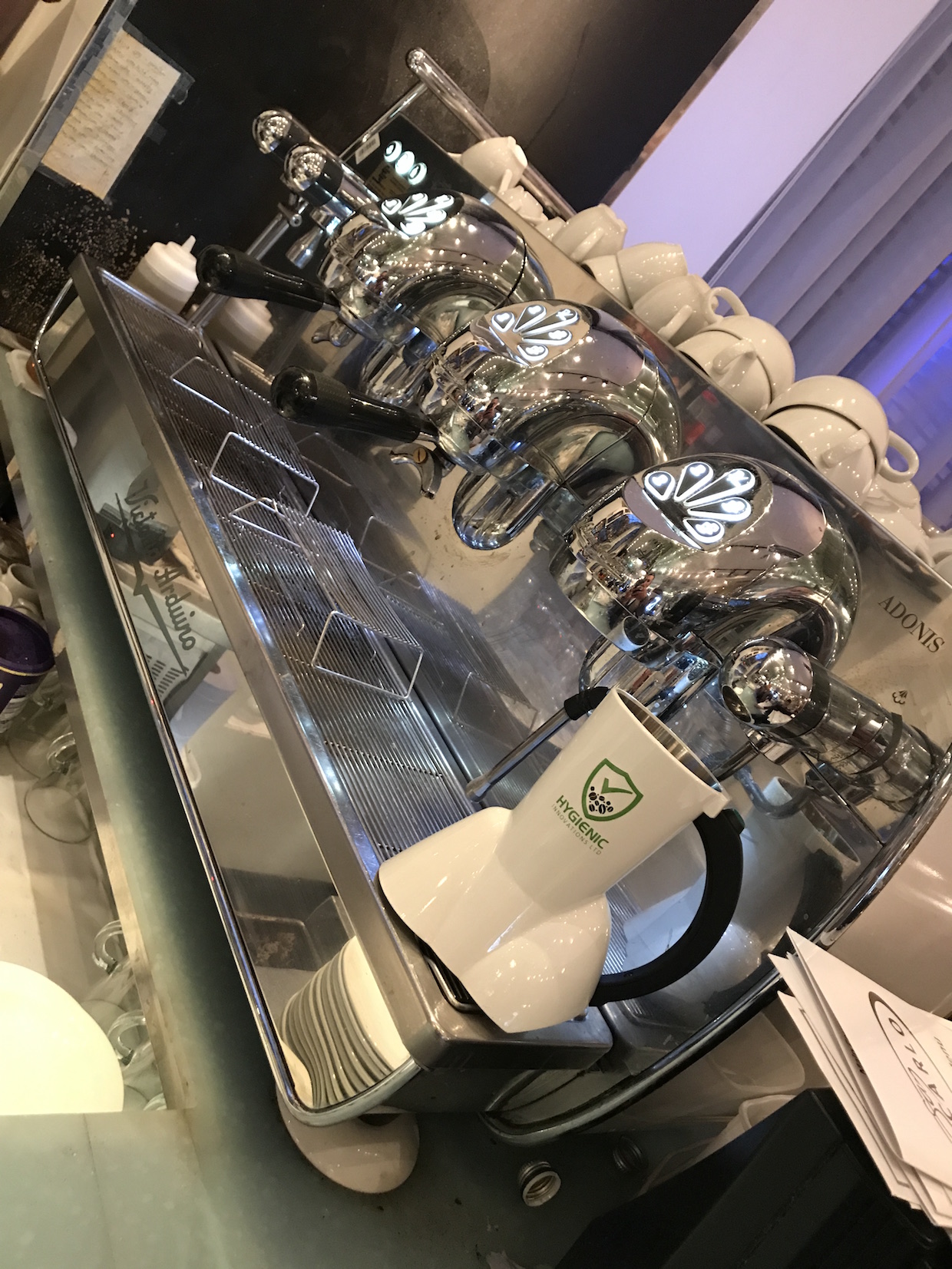 HI is developing two versions of the product, a standard and premium, differing in appearance, and in speed ultrasonic output power. Quinn said that the purchase price for a unit will range from $300 to $500 USD depending on the model and the number of units purchased. The company will also offer an equipment rental model, charging a projected $37 per month with six months prepaid and a 24-month minimum contract.
Howard Bryman
Howard Bryman is the associate editor of Daily Coffee News by Roast Magazine. He is based in Portland, Oregon.