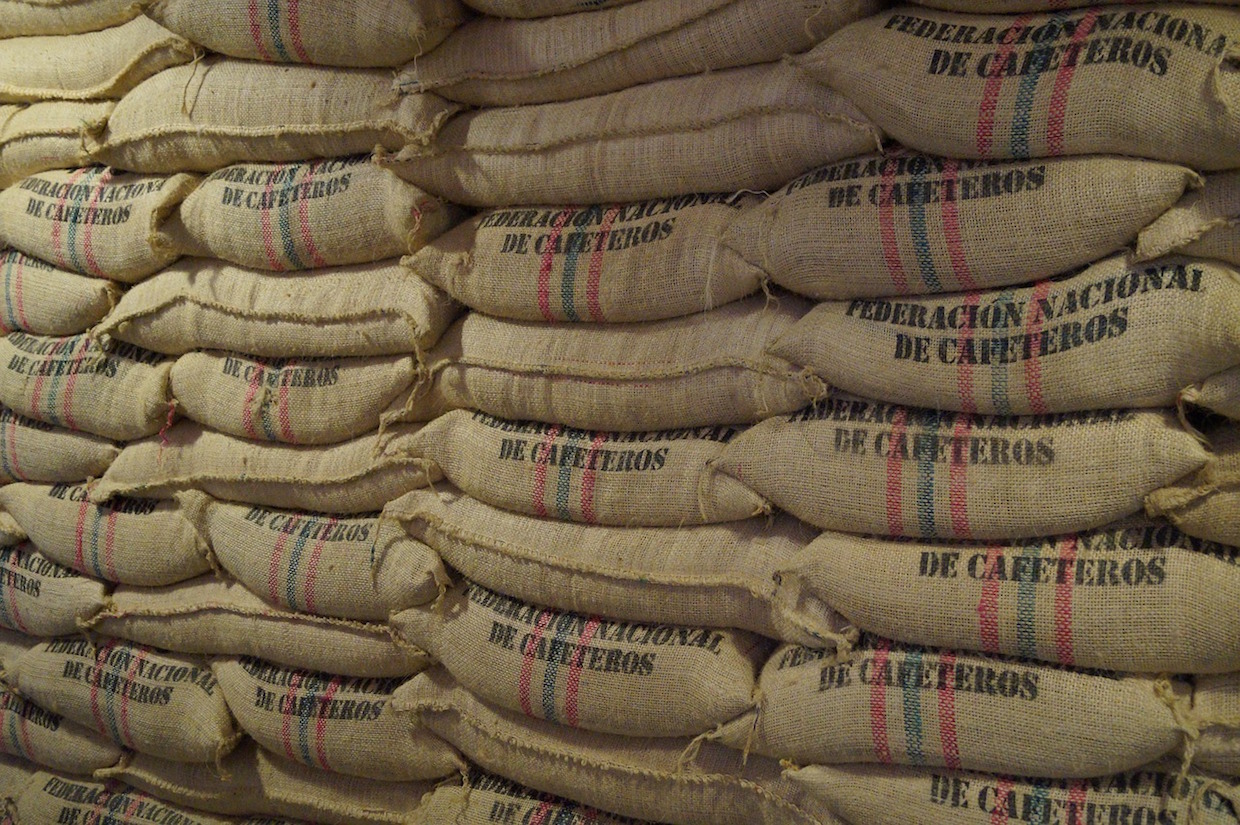 Colombia's renown as a coffee-producing country has historically matched its repute as a coca-producing country, though numerous private, public and shared efforts over the past decade have tried to nurture the former. The Independent this week published a remarkable piece highlighting the tension between the two agricultural products, as well as an ambitious new effort to train former Farc members in coffee cultivation. Here's an excerpt:
Jhon is now an apprentice on a scheme hatched to create a different Colombia. Following several interviews, he and 29 former guerrillas, including two women, were moved from Caldono to Popayán two weeks ago, selected to undertake a three-month coffee growing training programme at Tecnicafé coffee technology park. This is the first such scheme to kickstart former guerrillas' reintegration into civilian life in Cauca. Supported by several organisations, including Colombia's National Learning Service (Sena), National Federation of Coffee Growers (FNC), and Illy Caffè and its local supplier Ascafé, the students live and breathe the training programme. There are four to a dorm and all meals are provided; one condition of the programme is that participants can't leave Tecnicafé for the duration.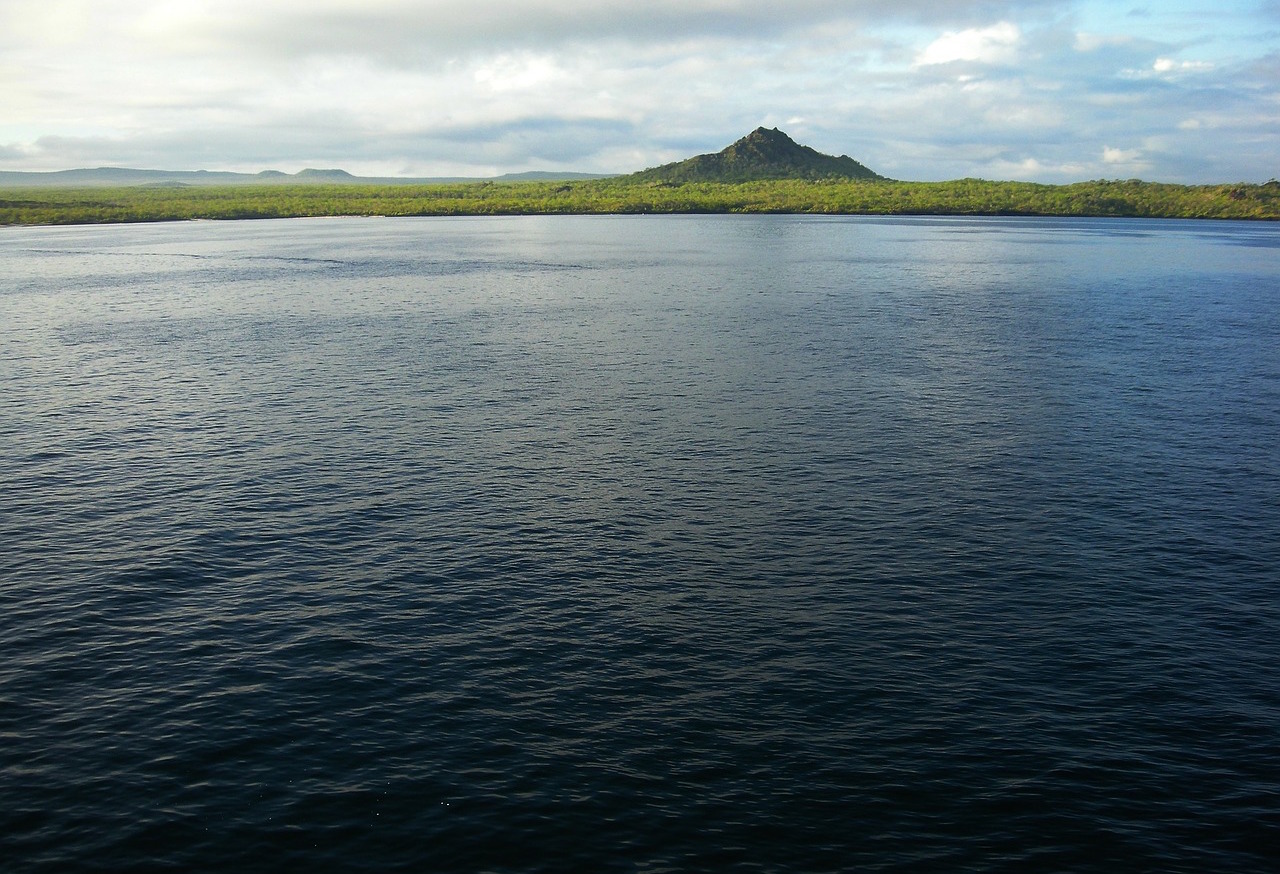 Coffee on the Galápagos Islands is apparently happening, and it's being led by married conservationists Scott Henderson and Maria Elena Guerra, who have as much of an interest in protecting a native tree species called scalesia as they do in coffee farming, according to a fascinating new profile from PRI's The Week:
No one comes to the Galapagos Islands for coffee. But Scott Henderson is hoping to change that.

There are no giant tortoises around his farm in the highlands of Santa Cruz, the most popular of the islands. No marine iguanas or blue footed boobies. Just Henderson and his ripe red coffee beans. His farm, called Lava Java, is the soup to nuts operation of gourmet coffee. He grows the beans, picks and husks them, soaks them to ferment off the sugars, dries and roasts them, and then sells them to foreign visitors craving more than a glimpse of the islands' famous wildlife.
Earlier this week we shared news from the Specialty Coffee Association's Dublin-based competition events unit World Coffee Events that multiple events have been scheduled to take place in Dubai next year. Following a piece from Sprudge raising numerous humanitarian concerns in the UAE such as as modern-day slavery and well-documented abuses against the GLBTQ community, it appears the SCA is rethinking the decision. Later on the day of the announcement, the group issued a statement saying it was suspending planning of the Dubai events pending further discussion with the boards of the SCA and WCE. Here's an excerpt from that statement:
We have followed the response to the announcement and have heard from many in our community today about this decision. It is clear that the UAE's human rights issues were not taken into consideration in the selection process. This is a serious problem that shows that our selection process was not broad or inclusive enough and we at the SCA intend to correct it.
There's a legal battle ensuing in Everett, Wash., following the city's unanimous passage of an ordinance last month effectively banning baristas from donning bikinis or otherwise bearing certain body parts whilst serving coffee. According to the Seattle Times, a suit filed this week by a group of baristas and a bikini barista stand owner alleges the ordinance violates various constitutional rights, and particularly the rights of women:
The suit, filed in U.S. District Court for the Western District of Washington, claims that the ordinances, which were passed unanimously by the City Council last month, deny bikini-stand employees the ability to communicate and express themselves through their choice of swimwear, infringe on their right to privacy and deny them due process.

"This is not about the bikini," said attorney Schuyler Lifschultz, "It's about women's rights and the U.S. Constitution. The City of Everett violated these women's rights across the board."
For those of you seeking non-swimwear coffee in Everett, might we for starters suggest the beautifully designed new Narrative Coffee cafe.
コークご乱心!? コーラにコーヒーはアリなのか、自販機限定『コカ・コーラ COFFEE PLUS』を飲んで確認! https://t.co/pUDOnY2GIr pic.twitter.com/wPW2xDi1cu

— 【公式】リュールブ 最安値ショップ (@ryuurubusaiyasu) September 13, 2017
Ever since Coca-Cola stopped using cocaine as an ingredient, the drink has lost a certain oomph. But what about coffee instead? Great question. And the answer now exists in Coca-Cola Coffee Plus, a new coffee-Coke product available at vending machines in Japan, according to the news site Kotaku, which interpreted an initial review of the product from Shin-Shouhin:
Shin-Shouhin says the drink doesn't smell like coke, nor does it smell like coffee. The aroma is described as "curious" or "odd." Shin-Shouhin writes, "To be frank, it's not a very delicious aroma." The initial taste, Shin-Shouhin continues, is cola-like, but the aftertaste is coffee. The total sensation, the site adds, isn't one of harmony.
Nespresso, the pod-focused brand held by food giant Nestlé S.A., continues to beat the world over the head with concepts such as luxury, boutique and "ultimate," this time not with George Clooney but with the opening of a new two-level flagship concept store in New York City. It has all the bells and whistles of a highly designed, theatrical contemporary coffee space, minus, you know, traditional coffee roasting, grinding and brewing equipment. Yet Nespresso assures us it's quite something to experience:
"From our unparalleled commitment to sustainability and diverse range of Grand Cru coffees, to our innovative machine systems, we are constantly enhancing and reinventing how consumers experience Nespresso through every facet of our business. Our new Boutique concept is the latest example of our dedication to innovation and sustainability, showcasing the cornerstone of our business — our promise to delivering the highest quality coffee" said Guillaume Le Cunff, President, Nespresso USA. "Guests now have an opportunity to enjoy the Ultimate Coffee Experience we are known for through an immersive, journey of discovery; the further you go inside the Boutique, the deeper and richer the experience."
The Brazilian wing of the multinational chemical company Bayer AG has launched a new buying platform designed to connect Brazilian coffee producers directly to commercial buyers and consumers in the country's larger domestic markets, according to a report today from Reuters. The platform is called Made in Farm, and Bayer contends it exists to help producers turn more profit by cutting out middlemen. The site makes far less noise regarding the assumption that more money for farmers may mean more power to purchase Bayer-produced agrochemicals. From the Reuter's piece:
Bayer said in a statement that the tool may help producers – some of them buyers of its agrochemicals – access new market opportunities and boost profits, cutting out intermediaries.

"It is fully aligned with the concept of a sharing economy, where farmers in the main coffee-producing regions of the country will have a new channel to offer their products directly to the big urban centers," Cristiane Lourenço, sustainability and food chain manager at Bayer, said in the statement.
Nick Brown
Nick Brown is the editor of Daily Coffee News by Roast Magazine.