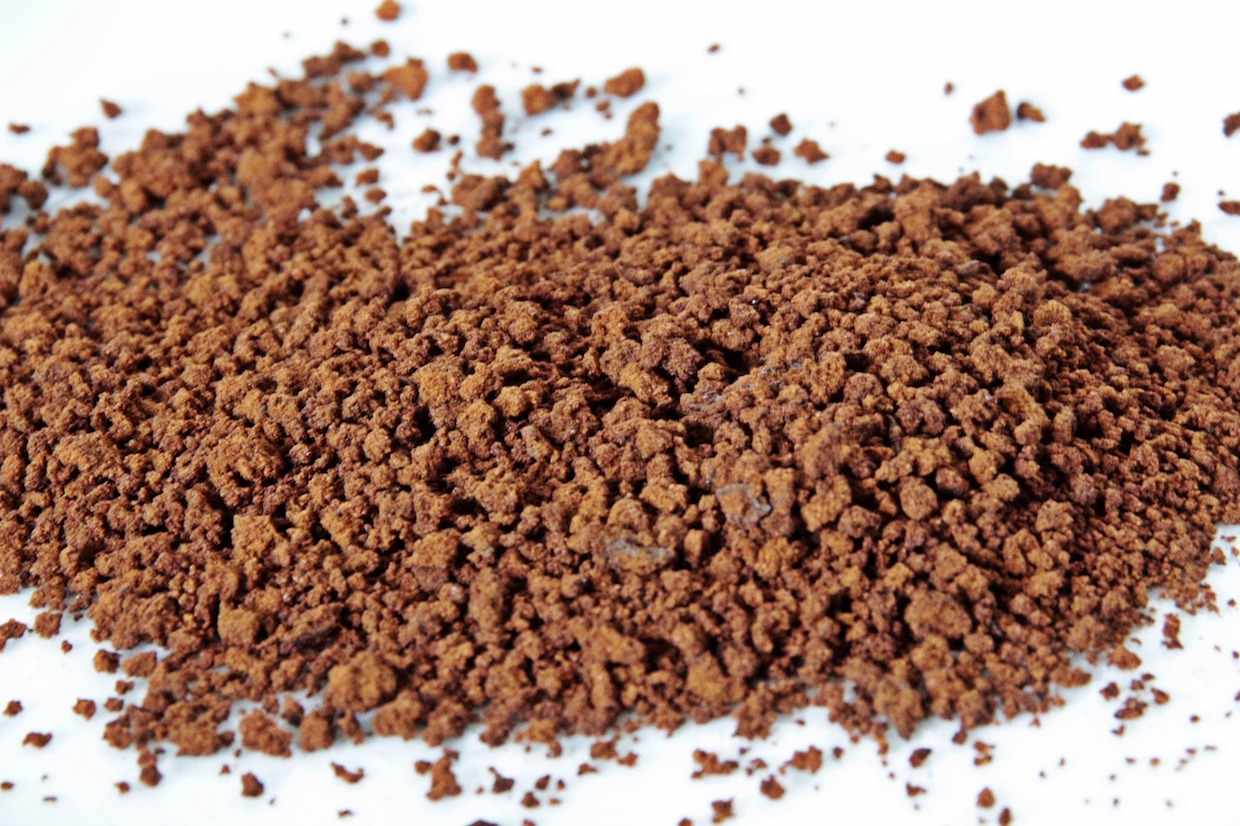 An interesting new trend piece from Bevnet takes on small but growing instant-coffee resurgence that has piggybacked upon the third wave coffee movement, pitching not only maximum convenience, but quality. From Bevnet:
In 2017, instant coffee is something of an anachronism to many mainstream consumers. Who needs freeze dried coffee crystals when there's a Starbucks on every corner and highway rest stop, or when the interest in hand-crafted specialty coffee is at an all time high? The answer is many; according to a report from market research firm IMARC Group, the global instant coffee market grew at a CAGR of 3.6 percent from 2009 to 2016, reaching a total value of $9.9 billion last year.
American Public Media's Marketplace has an interview with New York Times reporter Frances Robles, who has been witnessing first-hand the destruction Hurricane Maria has taken on the agriculture landscape in Puerto Rico, where primarily arabica coffee is grown both for export and for domestic consumption. Listen to the interview above.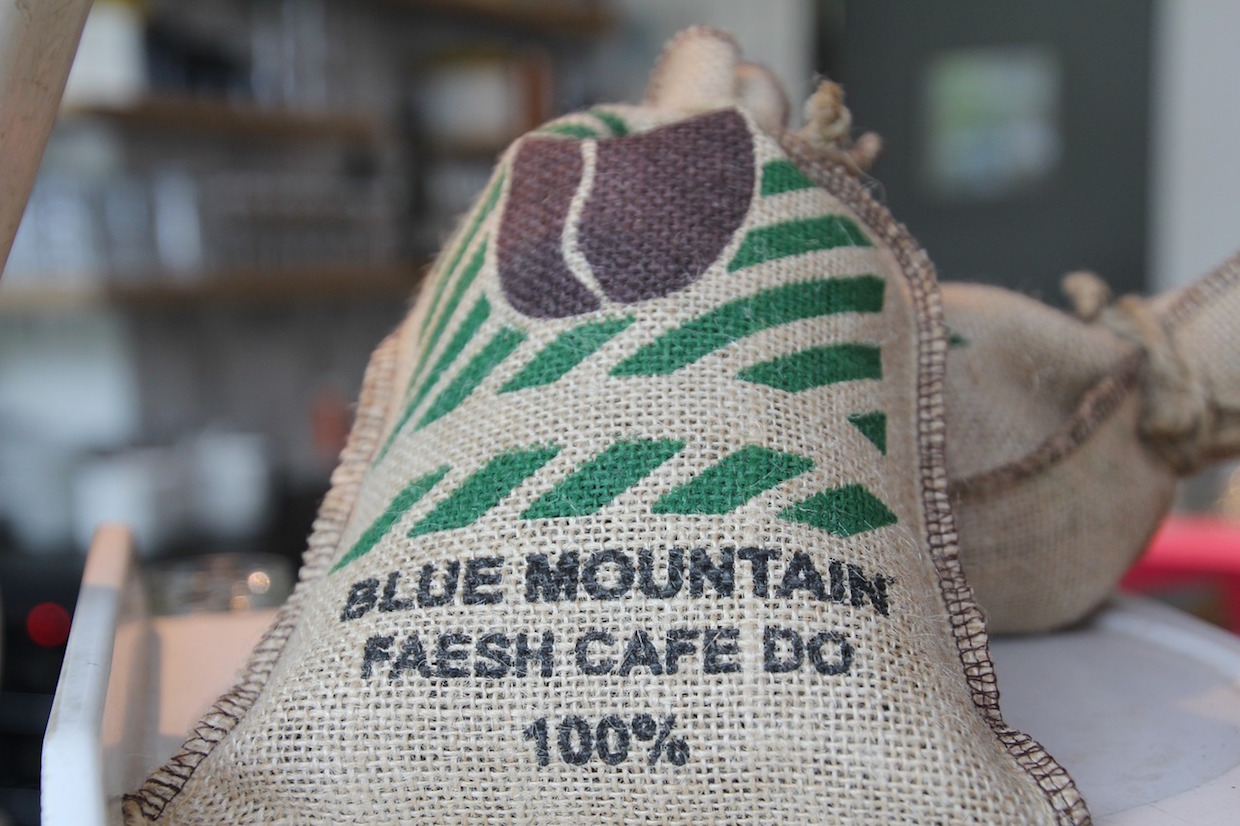 Jamaica is feeling a serious market pinch as the primary buyer of the island's coffee, Japan, has refused to pay the prices they've paid for Jamaican coffee over the past two years. The situation has led the Jamaican government to double-down on coffee cultivation efforts, involving an an approximately $619,000 USD grant to improve quality and yields. According to the Jamaica Information Service:
Registered coffee farmers are to benefit from an $80-million initiative that is expected to improve and increase their yields over time.

The project, which falls under the Ministry of Industry, Commerce, Agriculture and Fisheries' Productivity Incentive Programme, will focus on training; the purchase of inputs, such as fertilisers and fungicides, and tools.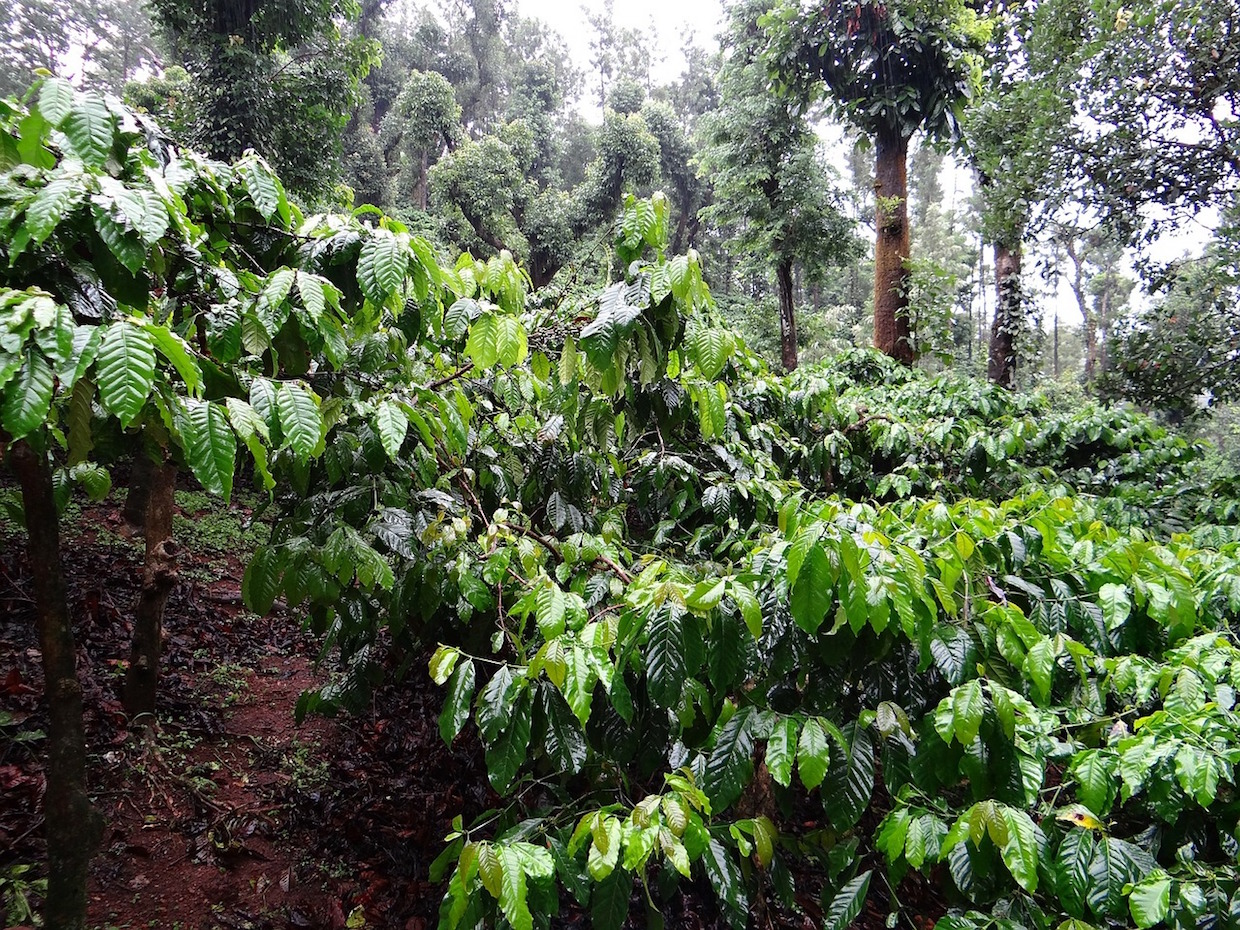 Coffee output from India is expected to grow by a more than double-digit percentage this year (12.3), according to the state-run Coffee Board of India. Reuters reports:
The country's robusta production is likely to rise 14 percent to 247,300 tonnes in the marketing year that started on Oct. 1, while arabica output could rise 8.5 percent to 103,100 tonnes, the board said.
Google and Starbucks may have shelved their plans for drone delivery domination, but that hasn't prevented others from trying to remove as many humans as possible from the foodservice industry. Costa Coffee has tested drone delivery in Dubai, and the California drone company Matternet has partnered with the Mercedes-Benz vans division and the Swiss startup Siroop to send coffee-packed drones to demonstrate a potential future for home item delivery. According to Lonely Planet, companies like Costa see a demand for little mini coffee-copters:
The trial was conducted because 82% of Costa's UAE customers said they would use a service where a drone delivered food and beverages directly to them. Providing people with a glimpse of what the future could hold, customers on Kite beach were given the opportunity to call and order one of Costa's new ice-cold drinks. Skilled baristas then created them, and sent them straight to the beach by a specially engineered drone within 15 minutes of receiving the order.
The popular and well-funded California-based chain Philz Coffee has enlisted the services of tech-based workforce-management company Legion Technologies, a company that presents a serious threat to makers of dry-erase scheduling boards everywhere. What does the Legion tech offer, you ask? Here's some info straight from Legion:
Empowering employees with the flexibility to choose when, how much and where they want to work — even across various store locations
Matching hourly employees to the best work options by using artificial intelligence to identify staff member preferences and skills
Generating accurate labor forecasting and automates scheduling
Providing real-time integrations to HR, PoS and mobile ordering
The butter coffee people at Bulletproof have announced the launch of a thing called Bulletproof Labs, which they describe as a "human upgrade center." If you're inclined to believe in the existence and possible virtues of things like "neurofeedback" and "atmospheric cell training," this may be for you:
Bulletproof Labs is the latest in a series of innovative moves for Bulletproof, which continues to grow and expand as the leader in human performance. This year alone, Bulletproof announced a ready-to-drink version of its famous Bulletproof coffee, Bulletproof Coffee Cold Brew, secured a $19 million round of Series B funding led by CAVU Venture Partners and Trinity Ventures, and has plans for additional retail expansion.
JAB Holding Company-owned Peet's is investing in kombucha. The $7.5 million investment in Revive Kombucha will involve Peet's own direct store delivery network. There's a whole press release about the investment that talks about all kinds of fun things like multi-channel reach, heritage brands, category innovation leaders, etc., etc.
"We are delighted to partner with Revive Kombucha, a company that shares a similar handcrafted approach to Peet's Coffee," said Eric Lauterbach, Chairman of Coldcraft and President of Consumer at Peet's Coffee. "Our investment reflects our belief in the strength and promise of the Revive brand and our own mission to build an outstanding portfolio with multi-channel reach. In so doing, we will enable Revive to better engage with its customers and accelerate its business."
Jon B. Rogers, who founded the Rogers Family Company nearly four decades ago with his wife Barbara before eventually renaming the company San Francisco Bay Coffee Co. for the flagship brand, is stepping down from his role as president. The company will now be in the hands of a whole new generation of Rogerses:
San Francisco Bay Coffee Co., one of the best-selling gourmet coffee brands in the U.S., today announced Jon B. Rogers, who founded the company 38 years ago with his wife Barbara, will be stepping down from his role as president. With three generations of the Rogers family now working at the company, Jon is officially passing the reigns to his four children: Jim, Lisa Rogers Smoot, John, and Pete.
Nick Brown
Nick Brown is the editor of Daily Coffee News by Roast Magazine.