At the tail end of last year, Portland, Ore.-based multi-roaster company Good Coffee embarked upon the journey toward an in-house roasting program, sidling up to a shared 10-kilo Proaster machine at the Buckman Coffee Factory co-roasting facility located just a few blocks from Good's SE 12th Avenue location.
Today, 100 percent of the coffee served at both of the company's eastside Portland coffee bars were roasted in-house. That roasting program also now accounts for the coffees brewed for a growing line of bottled RTD coffee drinks, and will also soon supply both an online retail expansion, and a third café on Portland's west side.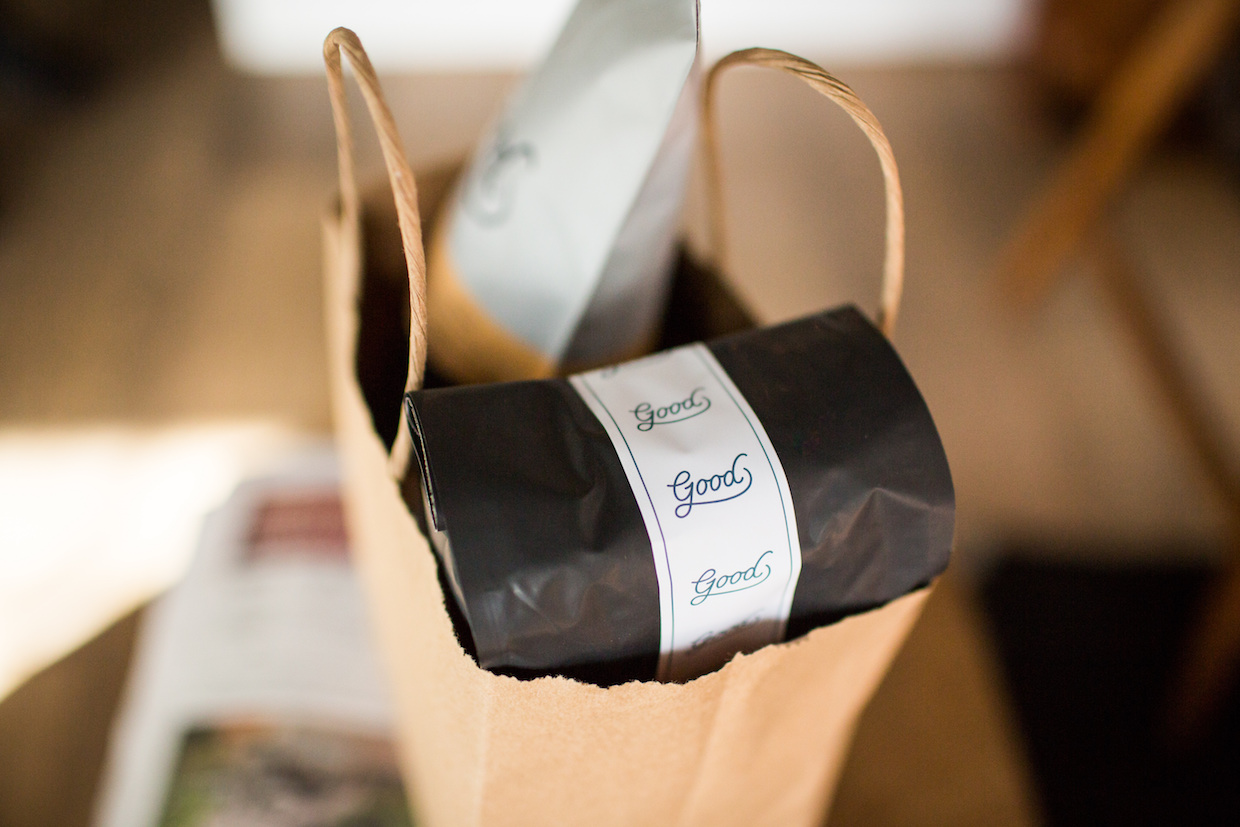 "We don't wholesale, so we have the ability to project fairly accurately our own volume. It gives us the luxury of being able to plan with importing and coffee-buying partners," Good Coffee Co-Founder Sam Purvis told Daily Coffee News of Good's green coffee sourcing practices, which presently center on collaboration with Red Fox Coffee Merchants. "We'll sit down and plan two or three quarters in advance with them, based on the work that they're doing prior to harvest or regions that they have that are coming up."
Occasional selections also come by way of Café Imports, Shared Source, and Fairfield Trading, the latter of which is a Colombian specialist company that stores greens on site at the Buckman facility. After receiving the greens, Purvis heads straight to the 10-kilo Proaster to iron out profiles directly in a production environment, rather than on a smaller roaster from which they'd have to translate profiles.
Purvis' own roasting experience with roasting began to develop over several years occupying various roles at Portland's intensely quality-driven Coava Coffee, using the heavily modified Probat equipment there. Today, Purvis targets not only a fully developed sweetness in his beans, but also clarity — an area in which he finds Buckman's Proaster gear excels.
"We don't want lazy cups of coffee," Purvis said. "We want coffee that has weight and tight body, but we want it to be crisp,"
Yet even more important than the actions taken on the roaster are the decisions made at the cupping table when sourcing green coffees in the first place.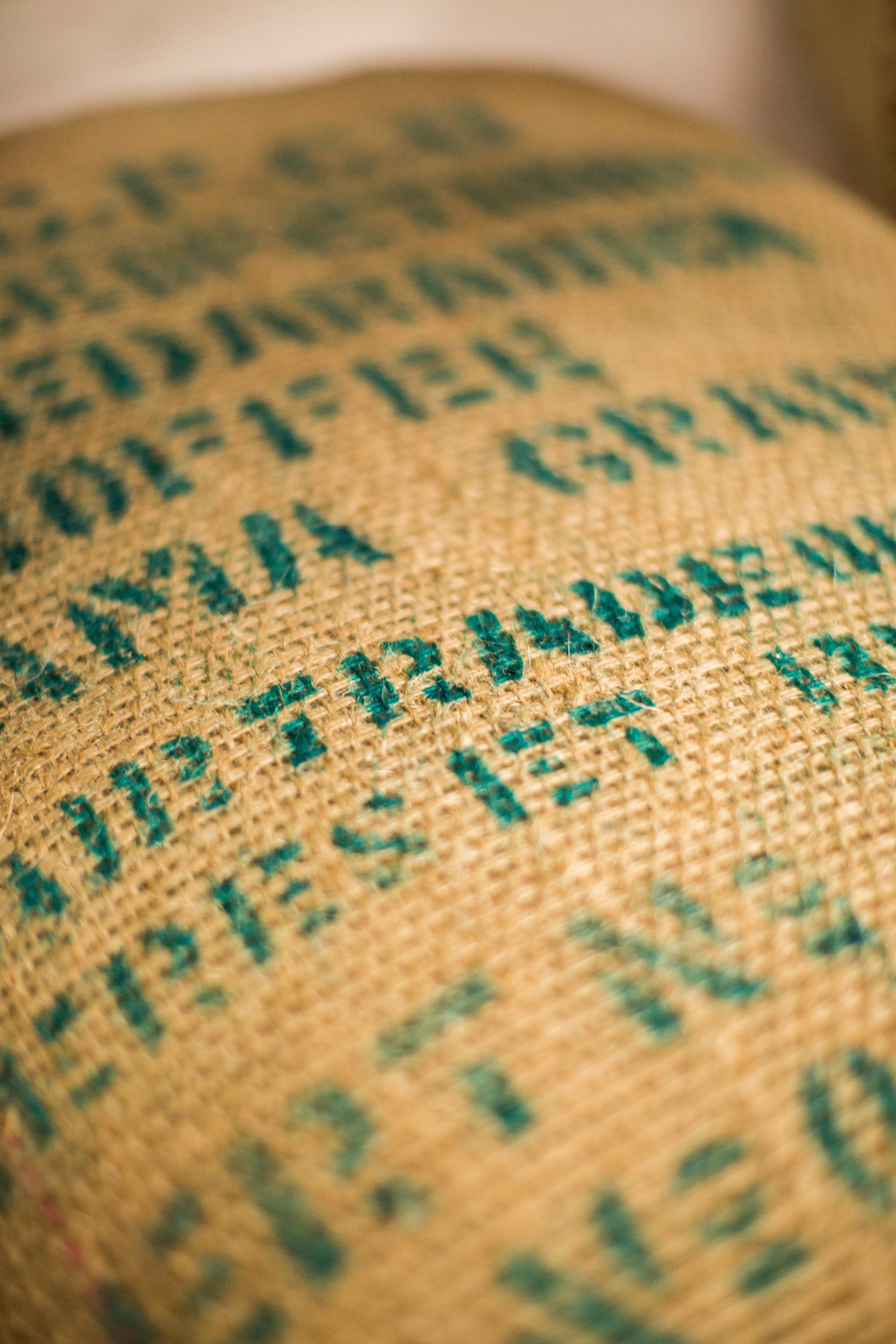 "The coffee that we want to buy is typically coffee that you hear words like 'sessionable' in the beer world, 'crushable' in the cocktail world; this idea that a beverage is really balanced," said Purvis, for whom balance is struck between richness, sweetness, body and acid, with no one element overwhelming any other. "You can really take an intellectual approach, where you're looking for interesting coffees that you wouldn't necessarily want to drink all the time, but you're like 'oh, that's interesting' when you taste it. That's definitely not our approach to buying coffee. We want to buy coffees that people wouldn't get tired of drinking every morning for seven days straight."
The bottled beverage operation, meanwhile, is an area into which Good Coffee tiptoes a bit more gingerly. "This is the first thing that we've done where we've had zero experience in this category," Purvis said. "We're learning from the ground up."
Luckily, Purvis and his brother and co-founder Nick Purvis have friends in the RTD world outside of coffee on whom they can lean. Good Coffee recently rolled an inaugural round of three RTD drinks onto cold shelves at their two cafes: a straight Cold Brew, an Iced Latte, and a seasonal Marionberry Cacao Latte.
"We're learning, and we'll continue to adjust. We're in heavy beverage development," said Purvis, who's working with his team on carbonation and other fun methods and recipes in an offsite Good Coffee beverage production warehouse space.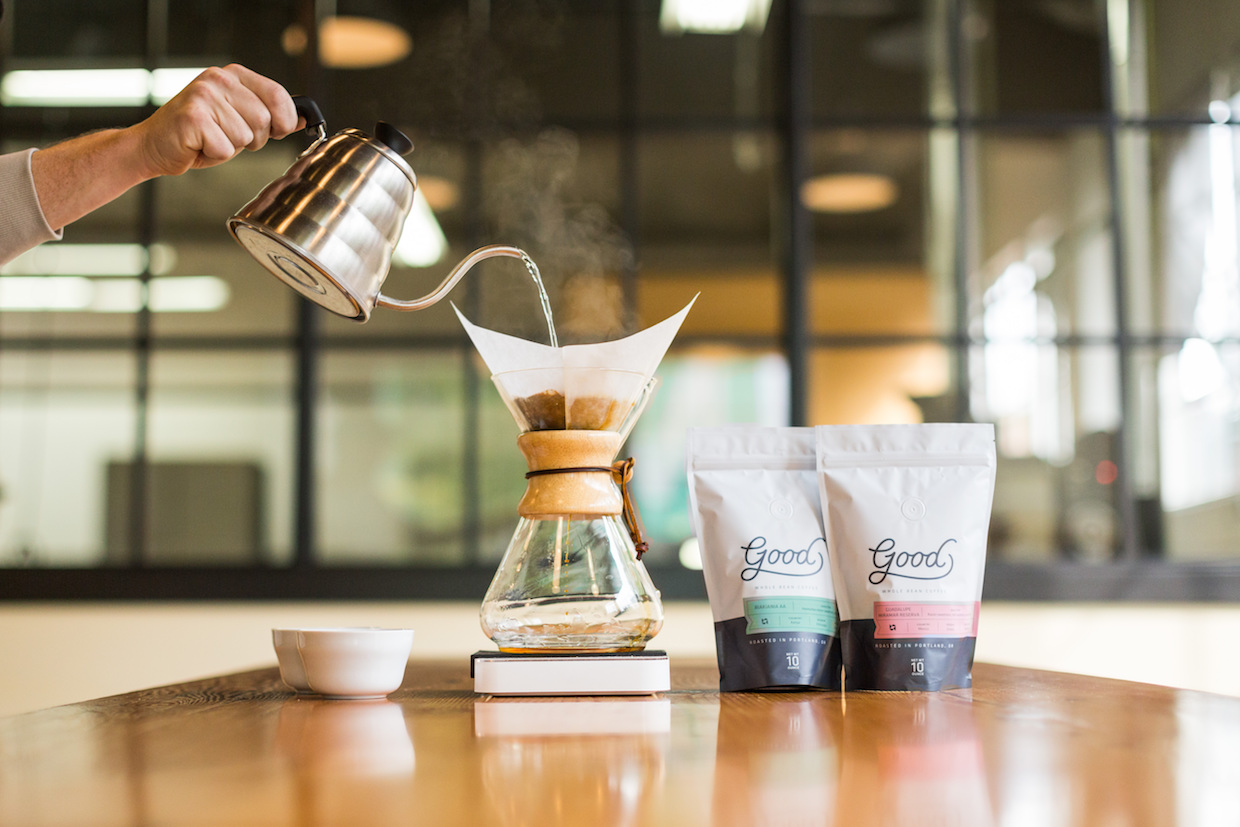 Construction on the upcoming third Good Coffee café has begun inside the the Leland James Center development, in Portland's Slabtown neighborhood. The 1970s-era building is currently undergoing major renovations at the corner of NW 22nd Avenue and Raleigh Street. Purvis said the hope is for an opening in February 2018.
Howard Bryman
Howard Bryman is the associate editor of Daily Coffee News by Roast Magazine. He is based in Portland, Oregon.