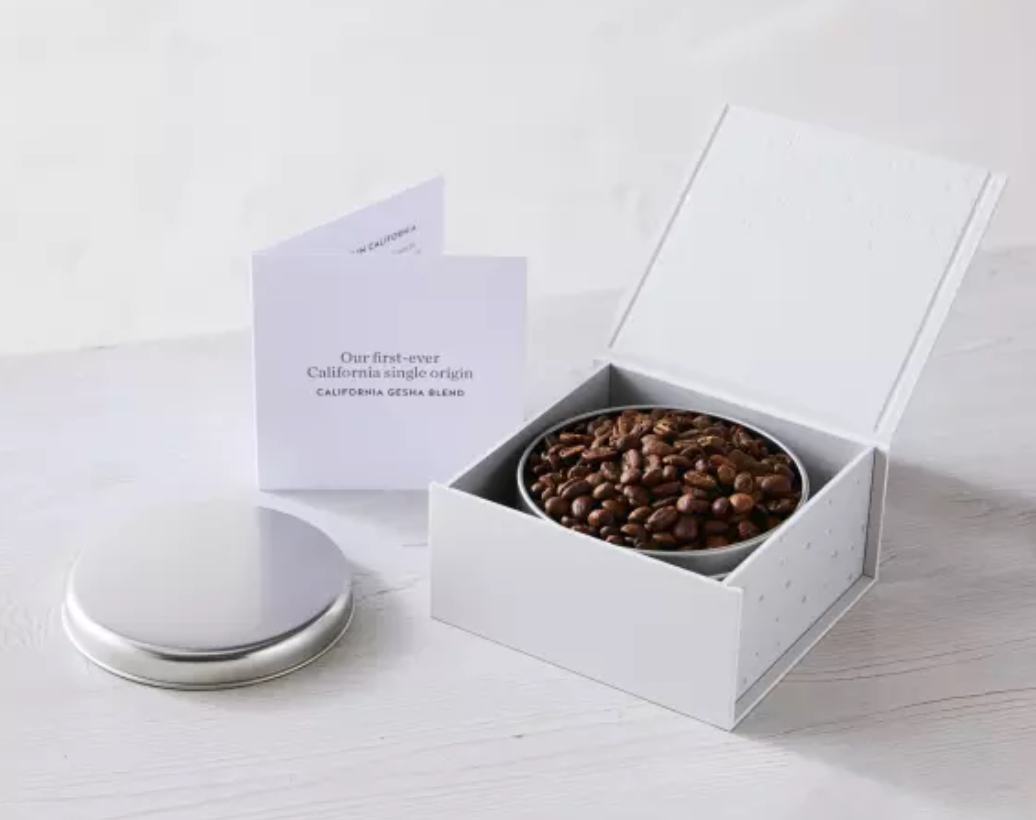 In a triumph for fringe specialty coffee, Oakland-based roaster Blue Bottle Coffee has announced its first release of California-grown coffee, which comes from experimental fruit and coffee farm Good Land Organics' new coffee business, Frinj Coffee.
GLO Founder Jay Ruskey has been passionately advocating for the viability of California-grown coffee based on years of arabica development at his farm in the town of Goleta in the foothills of the Santa Ynez mountains near Santa Barbara. Ruskey has been collaborating with UC Davis for various coffee-related projects, including the first public genome sequencing of arabica coffee.
GLO has now established a standalone coffee business, Frinj Coffee, and the farm says it has enlisted more than two dozen other farms in the region to grow coffee, while Frinj offers technical assistance and processing services.
Announced today, the Blue Bottle release includes 100-gram (approximately 3.52-ounce) tins of a Gesha and Caturra blend from Frinj, selling in individual boxes for $65 plus shipping. "This single origin will have you convinced right along with us that California is the future of coffee," Blue Bottle said in an announcement of the product release.
Frinj Coffee says it has now sold out of all its green or roasted offerings for 2017, but the company says it will be releasing "a handful of varietals in roasted retail bags for online purchase" in 2018.
"With the recent addition of over 25 new farms across Central and Southern California, we are expecting an exponential growth in our state's overall coffee production," Frinj announced on its website. "Frinj Coffee will be debuting these farmers' coffees to the world, featuring each of their individual stories, [terroirs] and diligence to their craft."
Nick Brown
Nick Brown is the editor of Daily Coffee News by Roast Magazine.