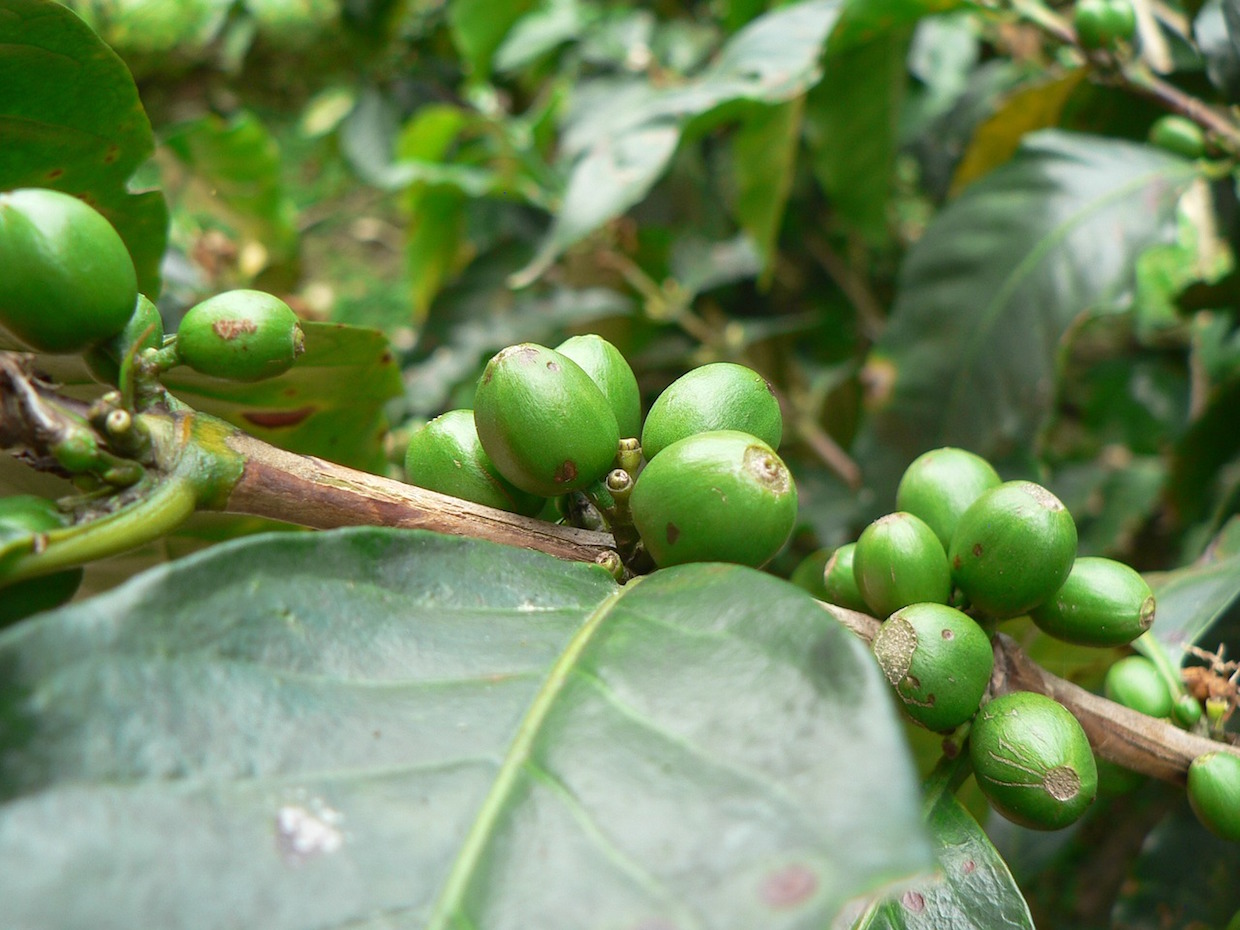 World Coffee Research is making tech buddies. The nonprofit coffee research agency announced this week a partnership with cloud-based commodity management and e-commerce solutions provider Eximware to incorporate WCR's "Check-Off" funding mechanism into Eximware's coffee trading and risk management software. From a press release: 
This will allow Eximware clients to seamlessly direct "pennies per pound" contributions toward WCR's mission through streamlined collection and reporting. 

Since 2012, WCR has garnered support from many of the most prominent names in the coffee industry to help fund its pre-competitive research and development efforts. WCR will benefit from the technical expertise of the Eximware team to design and develop coffee-centric system enhancements within Eximware's Partner XM Suite of coffee software solutions. In addition, Eximware is supporting WCR's efforts to establish an information management platform to capture, analyze and report on WCR's research projects globally.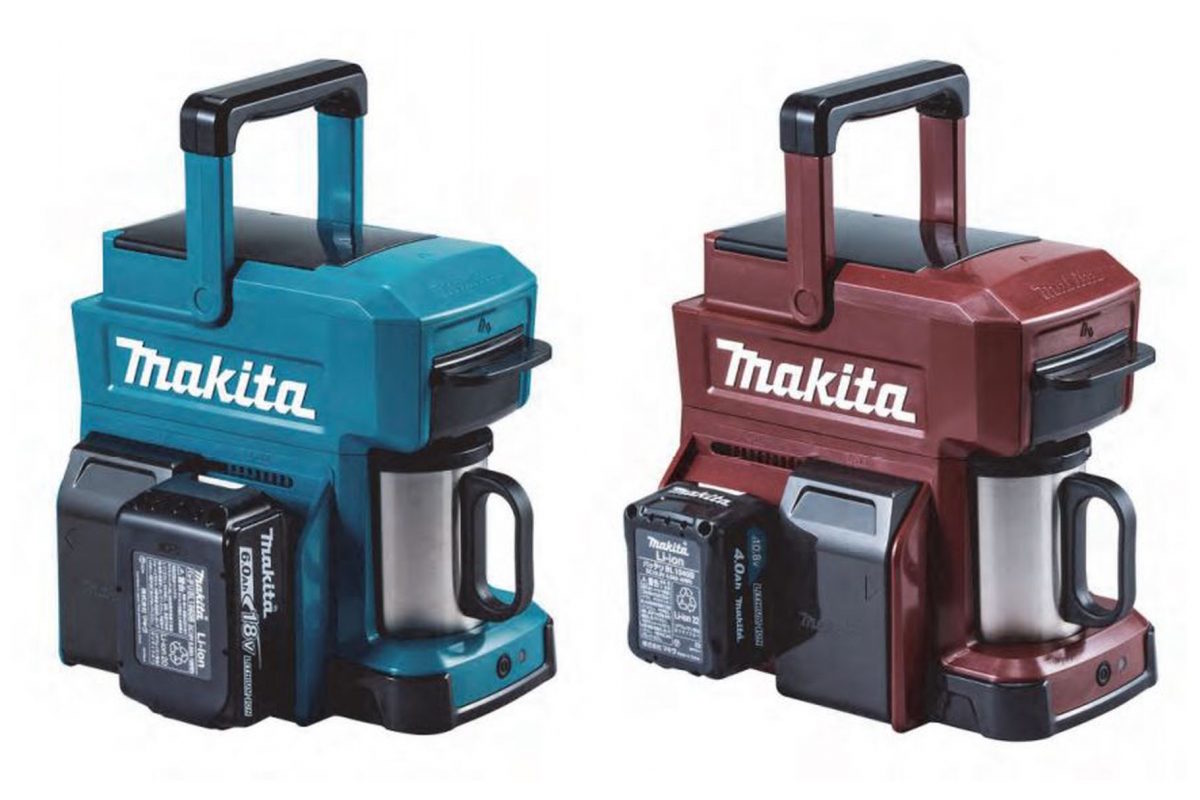 Power tool maker Makita has also plugged its tech into coffee, albeit in a more superficial way. A couple years ago it rolled out a coffeemaker powered by a 18-volt Makita power tool battery that could brew roughly three 5-ounce cups per cycle. This week the Japanese toolmaker announced a new version that makes more than five cups, according to The Asahi Shimbun: 
The company, based in Anjo, Aichi Prefecture, expects that the coffeepot will be in demand at outdoor construction sites where electrical outlets are in short supply. 
There are times, though, when technology and coffee don't mix. For strictly observant Jews people who love either decaf or instant, the Passover holiday has been one of them, particularly since the Orthodox Union in 2007 put the kibosh on the maltodextrin. However, for anyone stressed about whether or not their java is absolutely Pesadik this year, their prayers have been answered in a report by Forward.com, announcing the first guaranteed Passover-friendly coffee: 
Manufactured by the most rigorous of religious standards, with constant supervision in every step of its creation, even the most scrupulous Passover-observer will be able to partake. 
Regular, whole-bean coffee has always generally been considered safe year-round, though. And for those who lean toward science more than spirituality in the pursuit of an ideal cup, Christopher "Dr. Coffee" Hendon, PhD., co-author of Water for Coffee, shared some perspective and opinion this week in an interview with Inverse: 
"Something that really matters is how much bicarbonate is dissolved in the water — how hard the water is," says Hendon. "Actually, hardness is not technically correct, because that is a measurement of both the calcium and bicarbonate concentrations, but the point is that high buffering water will mute the acids in the coffee. We like the acidic flavors, so we usually want water with lower bicarbonate concentrations." 
Hendon's recommendations are especially handy for getting best out of coffees from Kenya, which tend to be highly prized for their pleasant acidity. They might even be prized too highly, leading to some debate at the Nairobi Coffee Exchange (NCE) as to whether the high prices Kenyan coffees have fetched at recent auctions might drive some buyers away. Business Daily Africa has more: 
"Once buyers discover that there are other coffees that might work well for their blending, they would obviously go for it and abandon our coffee because of its costly nature," said one of the traders at the NCE. 

However, Agriculture and Food Authority director-general Alfred Busolo said it was unlikely for the Kenyan coffee to be affected by its premium price. 

"You will realise that our coffee is so unique compared to the others produce in other parts of the world. It is on account of its aroma and quality, which is only specific to Kenya's coffee, that it fetches the high price," he said. 
For some cafes in Egypt that feel pressured to put cost above quality, rising coffee prices have led to "cheating" in the form of nuts, dates, wheat, rice or other sneaky filler being combined with grounds while brewing. It's gotten to the point that patrons have taken to bringing their own coffee to drink while sitting at their tables, according to Al Arabiya: 
While some coffee experts insist that it is now hard to find a single street café in Cairo that offers pure coffee, others argue that this is not the case with cafes in middle class neighborhoods whose clientele are too picky to settle for cheated coffee and who pay more, whether for coffee and in tips, hence would not compromise on quality. The remarkable increase in the number of regulars who insisted on bringing their own coffee was alarming for many café owners, who decided against risking their reputation.   
Chicago-based Ipsento Coffee's cost equation just got a little more complex. In a press release this week, private equity firm Harter Investment Strategies announced a majority ownership investment of the independent two-location roasting and retail company founded by Tim Taylor in 2006: 
"I've always been about big ideas and had a knack for doing a lot with a little. Partnering with Harter provides an alignment with our core values and an infusion of capital that allows for taking the brand to the next level," Taylor explains.
The Economist has taken to the streets of New York City for a bit of "live content marketing," offering New Yorkers free cups along with info about the impact of food waste and the potential for upcycling spent coffee grounds:   
The program, "Grounds for Change," is based on a report from The Economist entitled "Oil in Your Coffee" which highlights little known uses for used coffee grounds including creating biodiesel fuel. The report notes that annually, world coffee demand consumes more than 7m tonnes of coffee, which could produce some 340m gallons of biodiesel. The report also notes that 1 litre of biodiesel requires 5-7 kg of coffee grounds, depending on the oil content of the coffee used. 

Those stopping for a cup of coffee may choose one of two post-consumer uses of their grounds. Option one: the grounds are transported to a compost site and transformed into a fertile soil amendment for use on local urban farming and gardening projects. Option two: upcycle the coffee grounds with a Brooklyn-based company utilizing post-brewed coffee grounds to create soaps, scrubs and candles. 
And if all that doesn't make you frothy, Australia-based alt-milk-maker Almond Breeze wants to know what does. The company has launched a contest to inspire its Aussie fans to vote on a package design for its Barista Blend almond milk product, providing contestants the chance to win a $20,000 grand prize that gets split in half between the individual and their favorite cafe:
Mike McNulty, Country Director for Almond Breeze Australia & New Zealand said: "We want the new packaging to fit the authenticity of our Barista Blend brand and support Australia's thriving coffee culture. The Australian café scene is dominated by small, independent businesses, in fact, coffee chains only make up 5 per cent of the market. We want to make sure we are appealing to those individual and homegrown cafes.
Howard Bryman
Howard Bryman is the associate editor of Daily Coffee News by Roast Magazine. He is based in Portland, Oregon.