Amidst the backlash against a California court's decision requiring coffee retailers in California to post cancer warnings has come this enlightening quantification from scientists at the Texas A&M Center for Coffee Research and Education, as reported by KBXT-TV News.
However, scientists at the Texas A&M Center for Coffee Research and Education say it would take more than 40 cups a day — for 1,000 days — before reaching a concerning amount of acrylamide.

"Research has found that in mice, it has induced cancer, when it was applied in pure form so even as a part of a product blended with many other compounds," said Leo Lombardini, director of the Center for Coffee Research and Education. "But the application in mice was over a thousand times the ones that we find in coffee."
Denver-based nonprofit The Clean Label Project, which focuses on labeling transparency in the interest of public health, also issued a press release on the subject coinciding with a bright infographic published on its website:
The nonprofit selected and purchased off the store shelf nine of the top selling coffee brands, brewed them, and had them tested at Ellipse Analytics, a third-party analytical chemistry laboratory. Both Ellipse Analytics and other third-party laboratories have shown that brewed coffee has very low levels of acrylamide. In the case of Ellipse Analytics, levels of acrylamide in brewed coffee were consistently below their ability to quantify.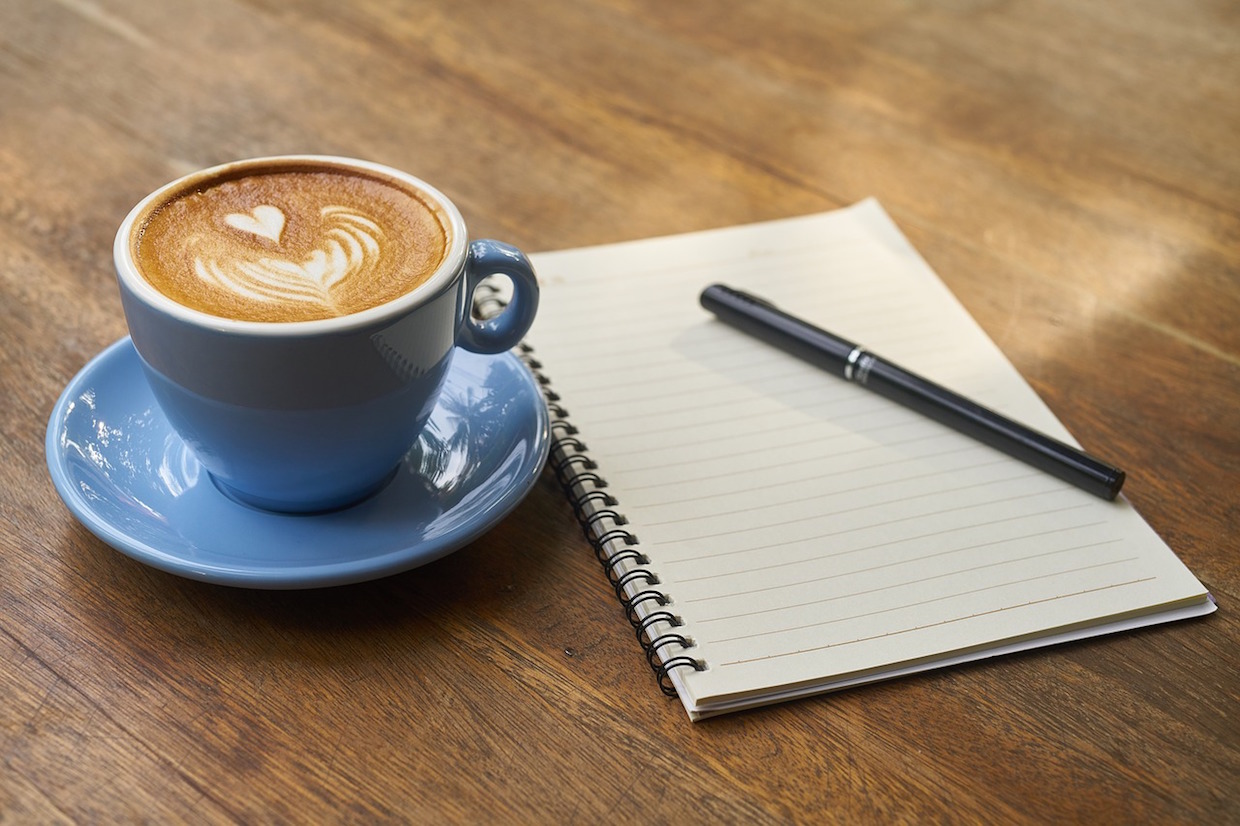 While the nation recoils agog at the California's Prop 65 ruling, one new study by researchers at the Universitat Autònoma de Barcelona in Spain and reported by Medical News Today indicates that, cancer notwithstanding, Alzheimer's might be a problem. Past research has shown that coffee can reduce the incidence of Alzheimer's, yet its impacts may be less desirable for people who are already suffering from the disease:
In a study of mice with Alzheimer's, researchers found that prolonged exposure to caffeine was linked to increases in behavioral symptoms of the disease, such as anxiety.
Stumptown cold brew and RTD products sure are taking off in the Golden State, perhaps even more than the company intends, as in the case when a bandit this week absconded with a Stumptown delivery truck. The truck thief led law enforcement on a 20-minute "low-speed chase" across Santa Clarita that culminated in what NBC Bay Area described as a "game of human Frogger:"
The truck, which bore a large Stumptown Coffee Roasters advertisement on the driver's side, was stolen from a shopping center, police said. The male suspect drove onto the southbound 5 Freeway before transitioning to the northbound 14 Freeway, leading a slow-speed chase as at least one tire blew out.
Unfortunately that's not the worst thing to happen to a prominent Portland-based coffee company this week. It was also announced that after 118 years of operation, the historic Boyd's Coffee Company is shutting down. KATU News had more:
Founded in 1900, the company survived 118 years of industry changes. A Boyd's Coffee spokesperson said that change has become more dramatic in the last decade and a half.
Texas-based company Farmer Brothers, which acquired Boyd's Coffee last year, has hired 10 percent of the staff, laid off the rest, and will continue marketing coffees under the Boyd's brand.
Some good news did come this week from some Portland coffee people in a roundabout way, though, as Question Coffee — an all-B-Corp roasted coffee brand originally spearheaded by progressive Portland-based Sustainable Harvest  — inked a heartwarming deal to be the exclusive brew served on RwandAir:
RwandAir is proud to advance the Made in Rwanda initiative through its industry leadership by offering Question Coffee. RwandAir will be connecting the world to locally grown and roasted coffee. Question Coffee is a social enterprise funded by Bloomberg Philanthropies and powered by 27,000 women who are now managing their own businesses and supporting their families in Rwanda.
Author Julia Turshen has created Equity at the Table (EATT), an online database of food industry professionals that identify as women or "gender non-conforming folks, and focusing primarily on POC and the LGBT community." Along with categories such as chef, caterer, butcher, reporter, writer and vintner, there is a category for barista/coffee shop owner in the growing database. From Eater:
Built as a resource both for storytellers and conference organizers who all too often lean on the known and already celebrated voices and for people within marginalized communities who want to lift each other up and find allies, EATT aims to act as a directory and community for all.
Brewing equipment maker Wilbur Curtis happily announced this week the addition of Marc Heffner as the company's new Senior Director of Marketing, Prom a WC press release:
Before joining Curtis, Marc was a principal consultant of marketing strategy for Ascension, where he drove sales enablement, lead generation, product positioning customer pricing and strategy, as well as new product development and launch initiatives. He is also a former business owner himself.

In his new role, Marc will lead the Curtis marketing team as they unveil new products and services aimed at the commercial foodservice, c-store and roaster segments. "Marc's experience, energy and enthusiasm make him the ideal choice to help us realize our marketing goals in the coming years," says CEO and President Kevin Curtis.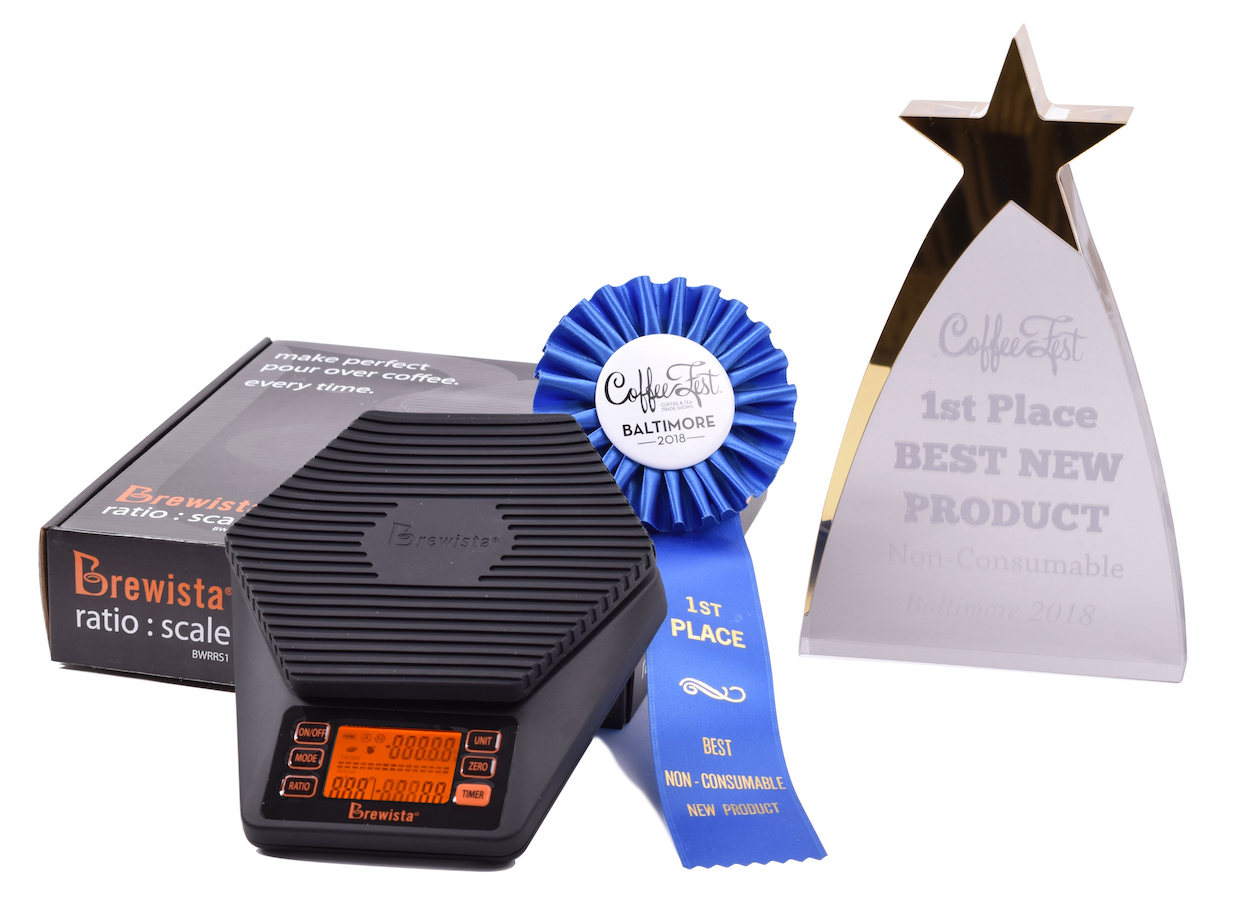 In other gear-related news, Brewista, whose coffee equipment catalog straddles the professional and the consumer divide, is on a Coffee Fest winning streak. The company is excited to have raked in "back-to-back" trophies for Best New Product in the non-consumables category, the first for its Cold Pro Nitro and more recently its Ratio Scale, which provides a real-time visual guide for ratio-based pace and volume of pouring into a pourover:
Based on the amount of coffee grounds used and chosen ratio the Ratio Scale automatically calculates the water needed. Dual timing bars display the actual and desired pour rates.

Matching the timing bars achieves the SCA recommended 2.5 minute pour time. It features automatic and fully manual modes, and the water to grounds ratios are adjustable from 1:14 to 1:20.
Elsewhere on the trade show circuit, the London Coffee Festival next week will include the grand rebrand unveiling of London-based green coffee trading company DRWakefield. In a press release this week, owner Simon Wakefield said:
We have always believed that coffee is about people and our new logo builds on the concept of coffee character. That it's not just about taste and origin but a unique mix of every characteristic and character involved. Whether that's the producer we are sourcing from or the roasters we are working with on a daily basis; including the diversity in our own team. We love to catalyse the entire supply chain, ensuring coffee finds its rightful partner.
Howard Bryman
Howard Bryman is the associate editor of Daily Coffee News by Roast Magazine. He is based in Portland, Oregon.