Coffee professionals from around the world will gather in Seattle next week for the Specialty Coffee Association's annual U.S. trade show, the Specialty Coffee Expo. Along with new product launches and a massive show floor with exhibitors from every segment of the industry, attendees will be watching, judging, and competing in U.S. coffee competitions, as well as participating in cupping events, lectures, and workshops.
But as the expo show floor and competition arena lights dim, one important question looms: Where are the parties?
Here are a bunch of public events (with a show badge) that we're aware of, and we'll likely be updating this list as we catch wind of more. Want to let us know about your public party? Let us know through this contact form.
---
Thursday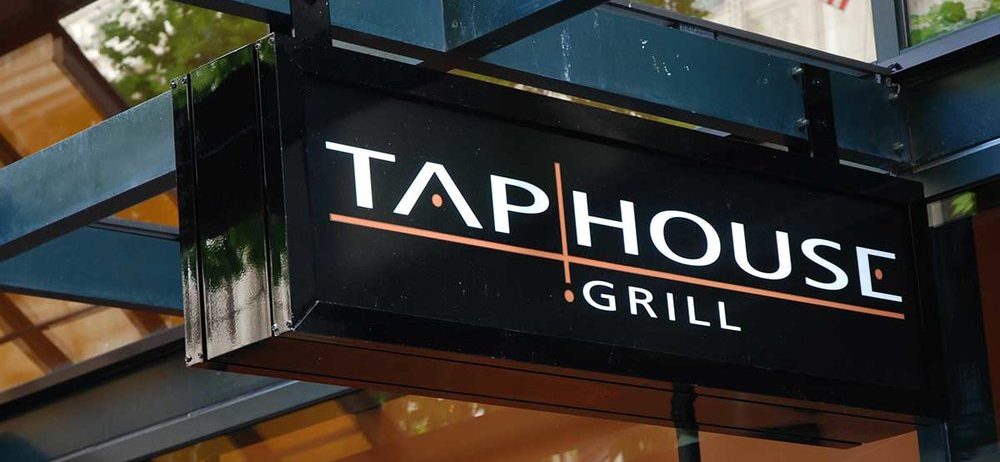 What: PCCA Gathering at the Specialty Coffee Expo
Who: Hosted by the Pacific Coast Coffee Association
Where: The Tap House Grill, 1506 Sixth Avenue
When: Thursday, April 19, 4-6:30 p.m.
For you Left Coast coffee professionals, the PCCA is holding this industry mixer to get you all warmed up for the SCA's official launch party.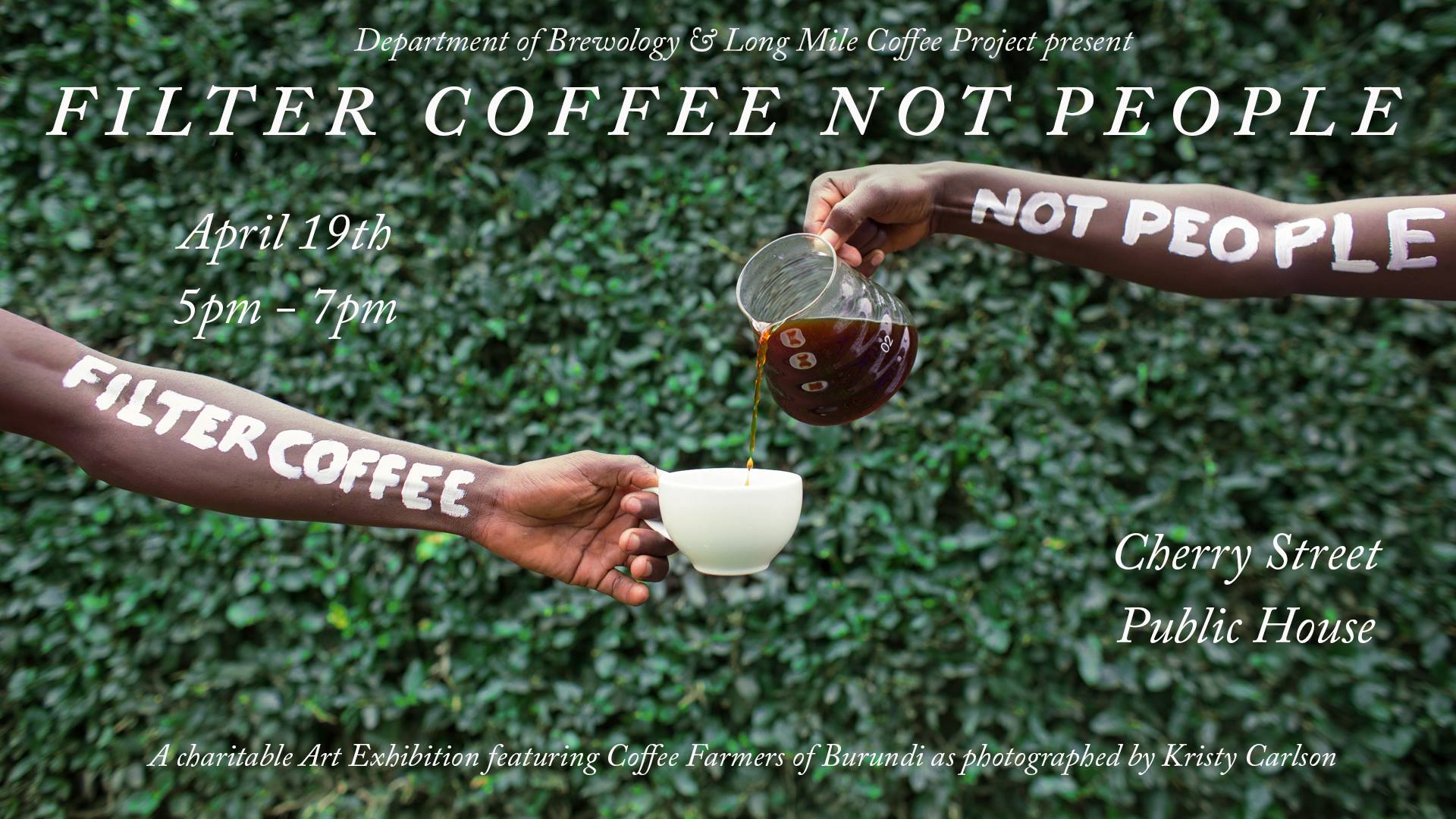 What: Filter Coffee Not People Art Show (Party)
Who: Hosted by the Department of Brewology and Long Miles Coffee Project
Where: Cherry Street Public House, 210 Occidental Ave S
When: Thursday, April 19, 5-7 p.m.
This event will feature the coffee farmers of Burundi as photographed by Kristy Carlson. The art show will present exclusive large-size prints of the series as well as new art pieces and personal stories from coffee farmers of Burundi. Enjoy some light fare, beer and wine specials, and live music.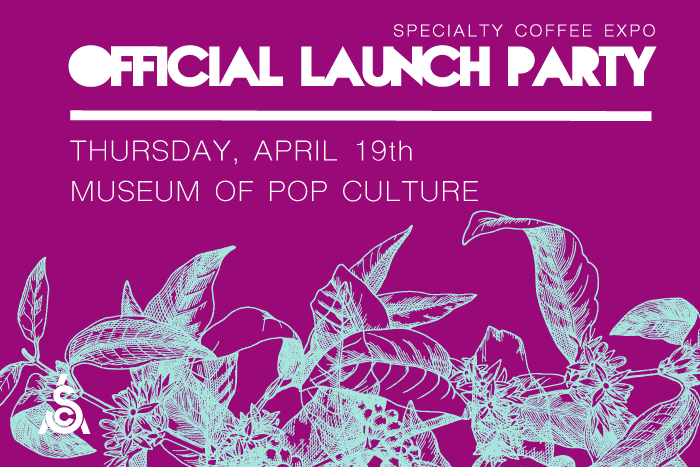 What: The Specialty Coffee Expo Official Launch Party
Who: Hosted by the Specialty Coffee Association
Where: Museum of Pop Culture at Seattle Center, 325 5th Avenue N
When: Thursday, April 19, 6-9 p.m.
The official Launch Party for the Specialty Coffee Expo will feature a performance by China — this year's 'Portrait Country' for the Expo — as well as the U.S. Latte Art Throwdown by Pacific Barista Series, opening remarks from SCA President Paul Stack, and an 80's/90's dance party. This event is open to all event attendees with a badge. Free monorail rides are included to/from MoPOP with a badge.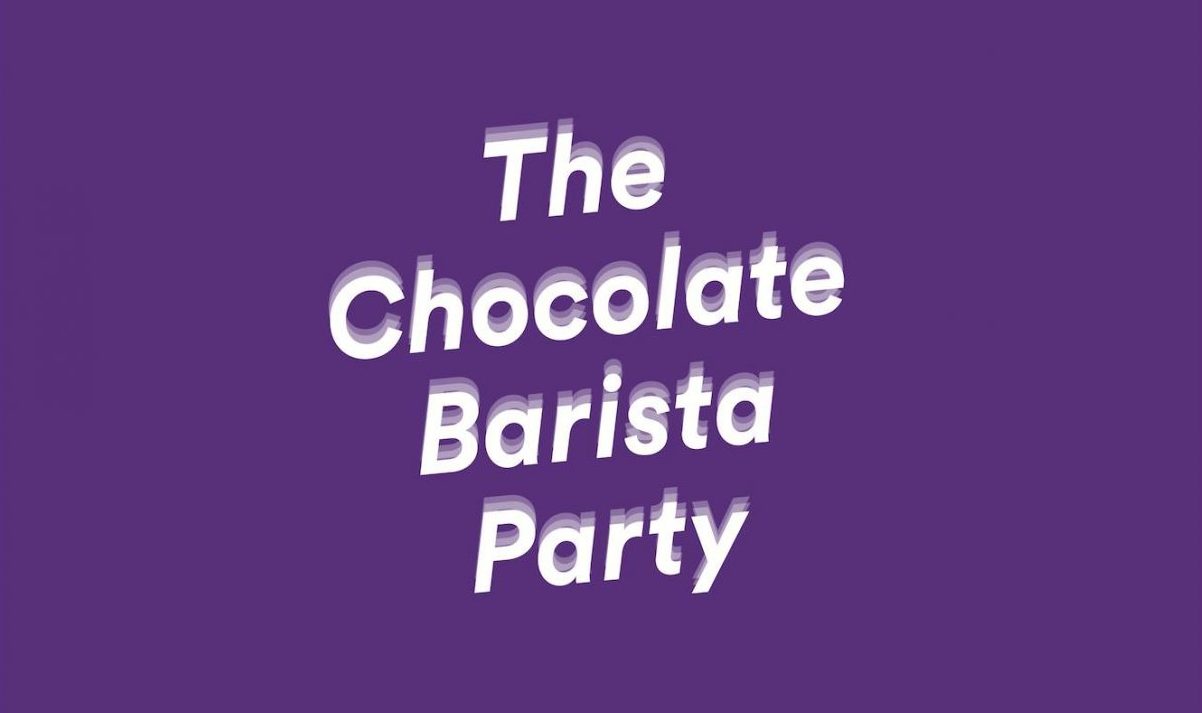 What: The Chocolate Barista Party
Who: Hosted by The Chocolate Barista, Oatly and Frankie & Jo's
Where: The Riveter, 1517 12th Avenue, Suite 101
When: Thursday, April 19, 7-10 p.m.
Kick off the Expo with good music, signature cocktails, beer, wine, vegan chocolate ice cream from Frankie & Jo's Capitol Hill, and of course, chocolate oat milk from Oatly. Great opportunity to hang out and meet new people before the weekend's events, especially for people of color attending the Expo for the first time.
---
Friday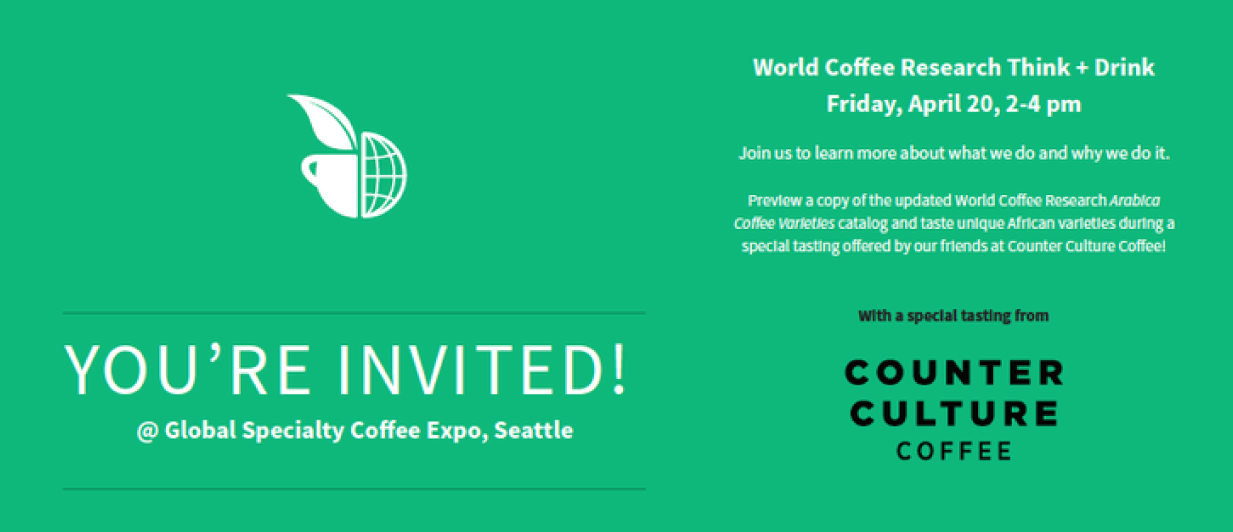 What: WCR Think + Drink
Who: Hosted by World Coffee Research and Counter Culture Coffee
Where: Washington State Convention Center, Room 2AB
When: Friday, April 20, 2-4 p.m.
World Coffee Research will host its annual Think + Drink, providing updates on research findings from the past year, as well as a preview of what's to come in their global efforts to promote sustainable coffee production. The event will have a special focus on the newly updated Arabica Coffee Varieties catalog, which adds 11 varieties from six African countries. It will be presented alongside a special tasting of single-variety African coffees from Counter Culture Coffee.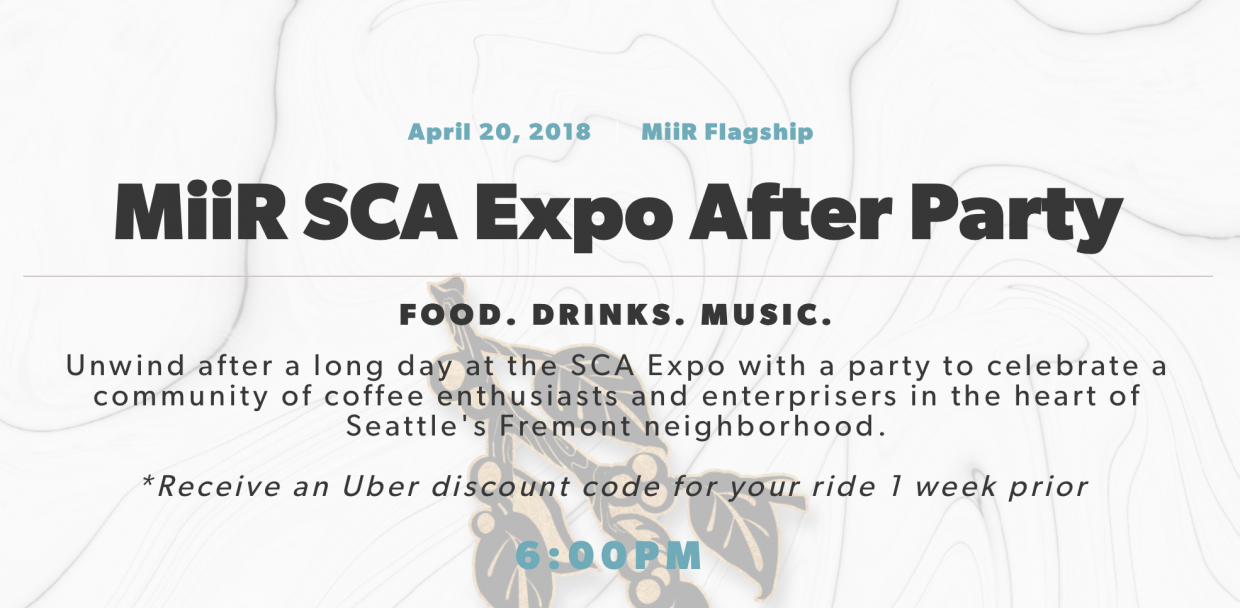 What: MiiR SCA Expo After Party
Who: Hosted by Miir
Where: Miir Flagship, 3400 Stone Way N.
When: Friday, April 20, 6 p.m.
Unwind after a long day at the Expo with a party including food, music, and drinks to celebrate a community of coffee enthusiasts and enterprisers in the heart of Seattle's Fremont neighborhood. Receive an Uber discount code for your ride 1 week prior!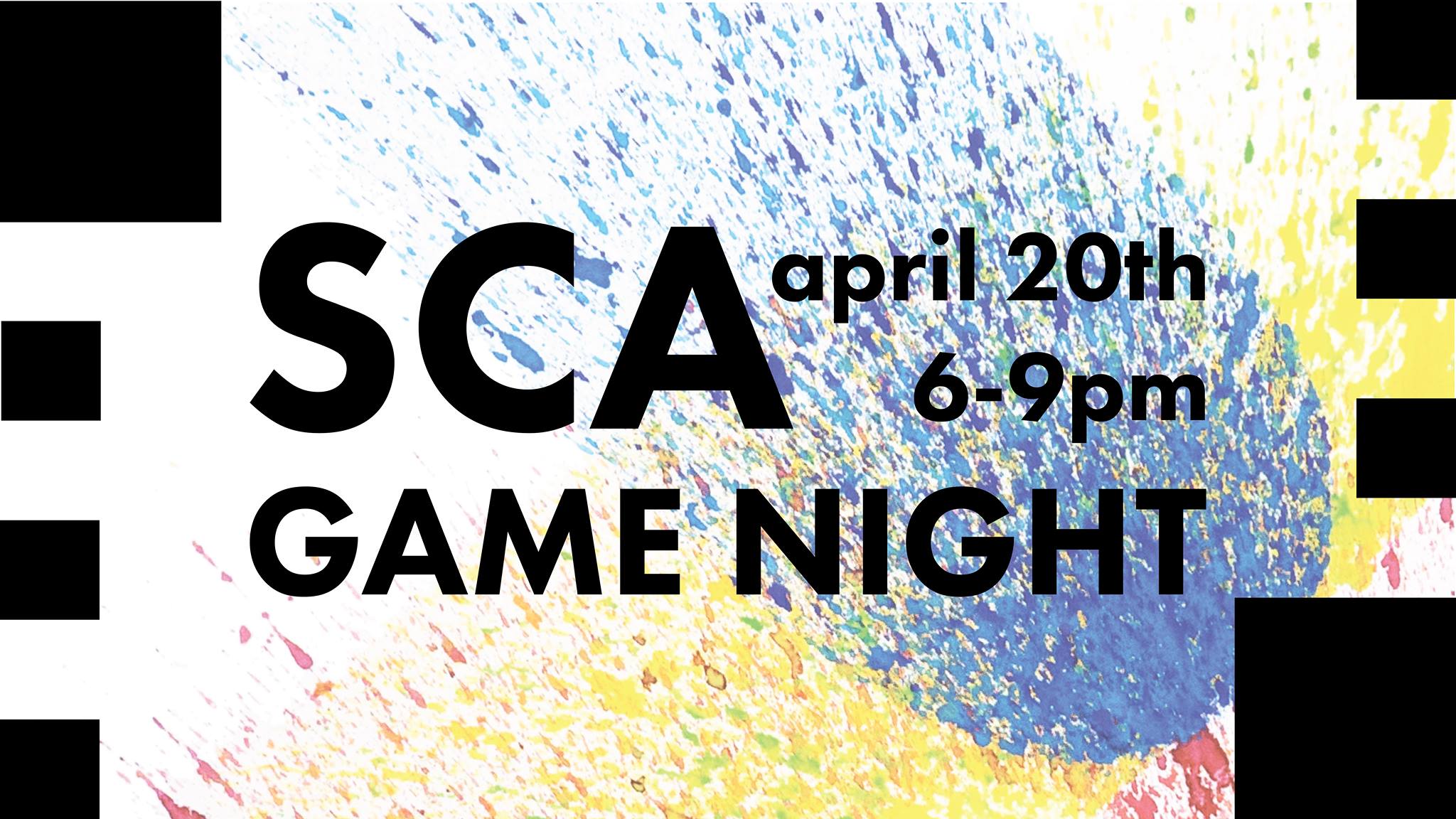 What: Expo Game & Pizza Night
Who: Hosted by Jenn Chen and Sarah O'Sell
Where: Anchorhead Coffee, 1600 7th Ave
When: Friday, April 20, 6 p.m.
Casually network with your fellow coffee professionals while playing a board game at Anchorhead Coffee! This will be a laid-back, chill environment for Expo attendees and the specialty coffee professional community.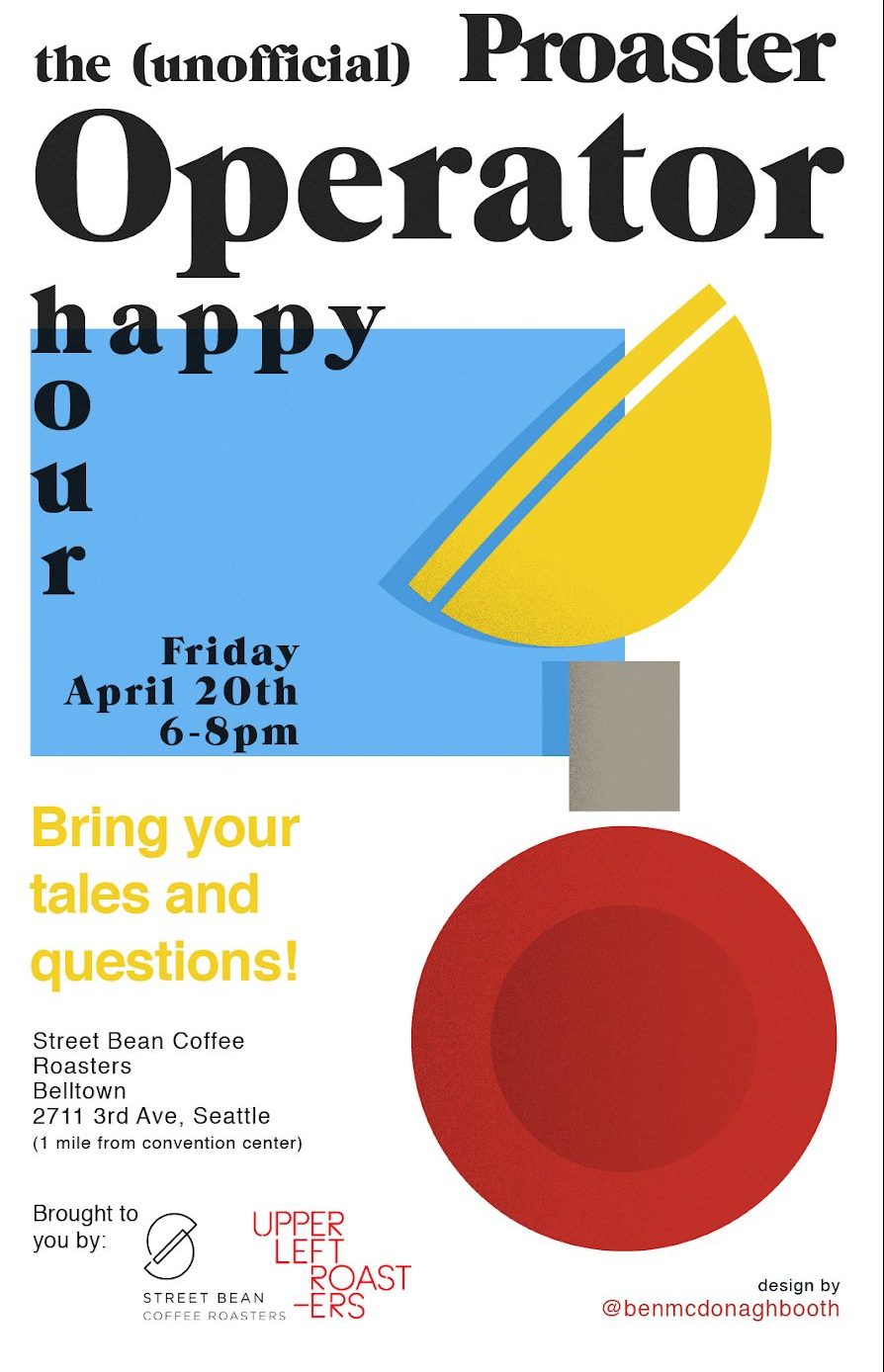 What: The (Unofficial) Proaster Operator Happy Hour
Who: Hosted by Upper Left Roasters and Street Bean Coffee Roasters
Where: Street Bean Coffee Roasters, 2711 3rd Avenue
When: Friday, April 20, 6-8 p.m.
Get together and discuss challenges and successes using Proaster roasters. Great opportunity for info sharing regarding equipment maintenance and profiling.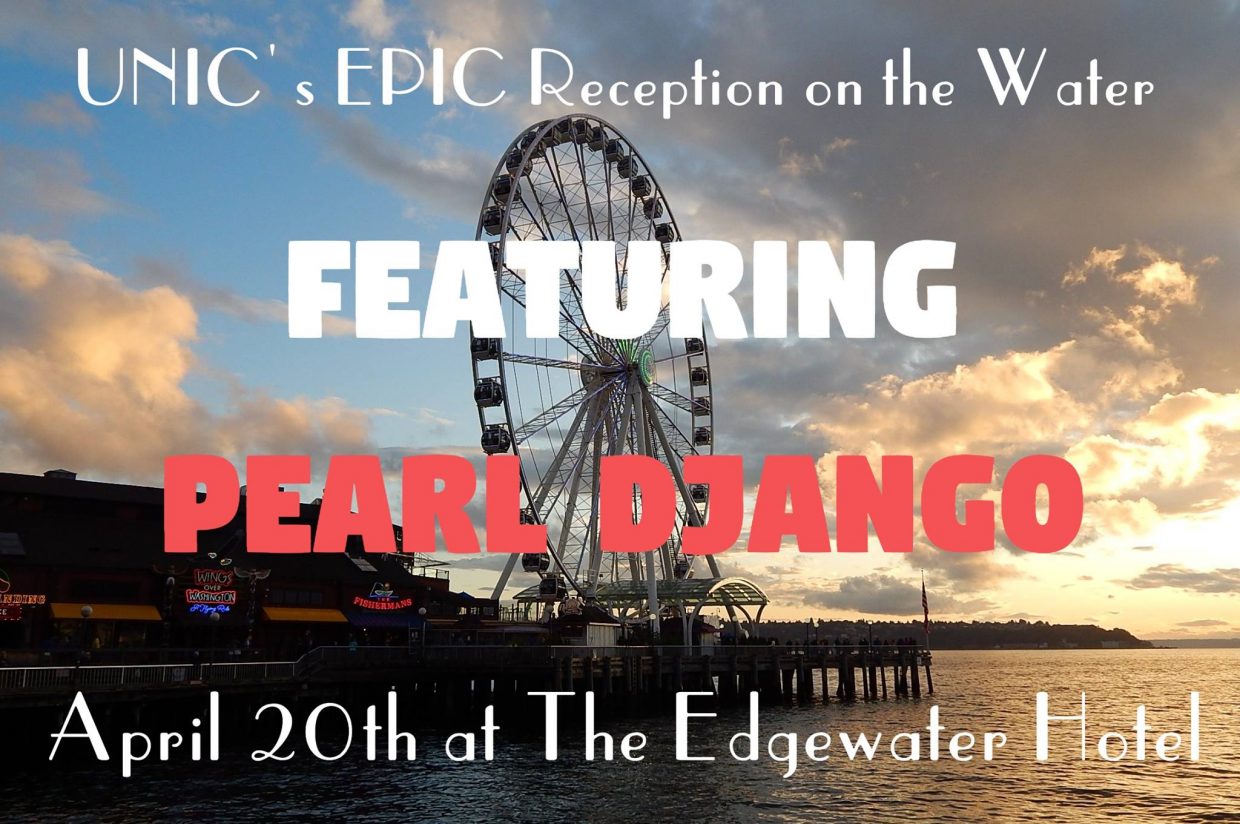 What: UNIC's Reception on the Water
Who: Hosted by UNIC Espresso Machines
Where: Top Floor, Edgewater Hotel, 2411 Alaskan Way
When: Friday, April 20, 6-11 p.m.
Last year's party was beautiful, and this year Unic is promising epic. Doors open at 6 with refreshments at the top floor of The Edgewater Hotel. Sunset is at 8:06 p.m. Come have a glass of wine and listen to local gypsy guitar legends, Pearl Django.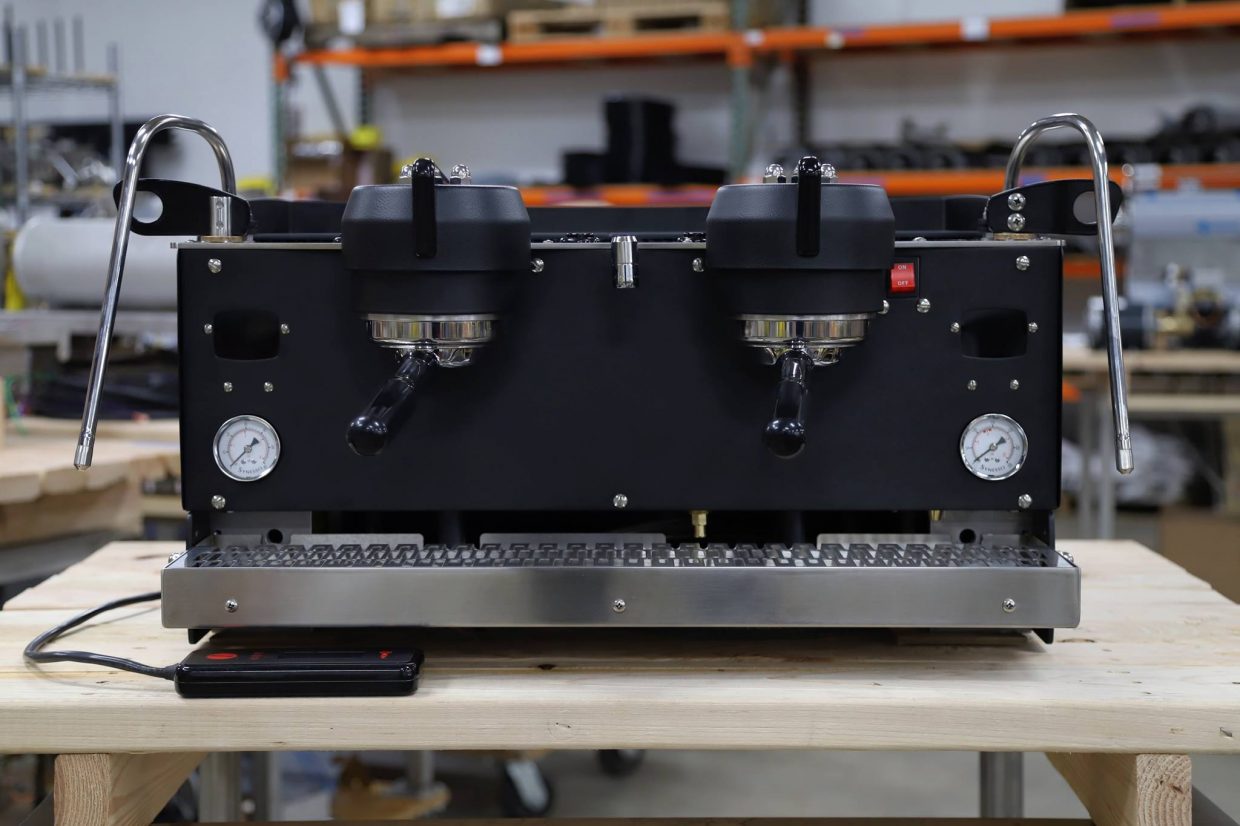 What: Scrumdiddlyumptious Signature Cold Brew Mocktail Event
Who: Hosted by Synesso and Anchorhead Coffee
Where: Synesso Factory, 5610 4th Ave S
When: Friday, April 20, 7-10 p.m.
Do you have what it takes to make a drink that would make Willy Wonka proud? Synesso and Anchorhead present a two-night competition starting on Friday. Competitors will go head to head creating specialty drinks to wow the judges and advance to the next round. Out of 64, the four remaining competitors at the end of night one will move on to night two and compete at the VIP Wonka Party at Anchorhead Coffee. All pantry, wares, coffee, and equipment will be made available at event. No outside ingredients or equipment and or wares can be used. It's $20 to compete, and free to attend. There will also be beer and tacos from Flair Taco available.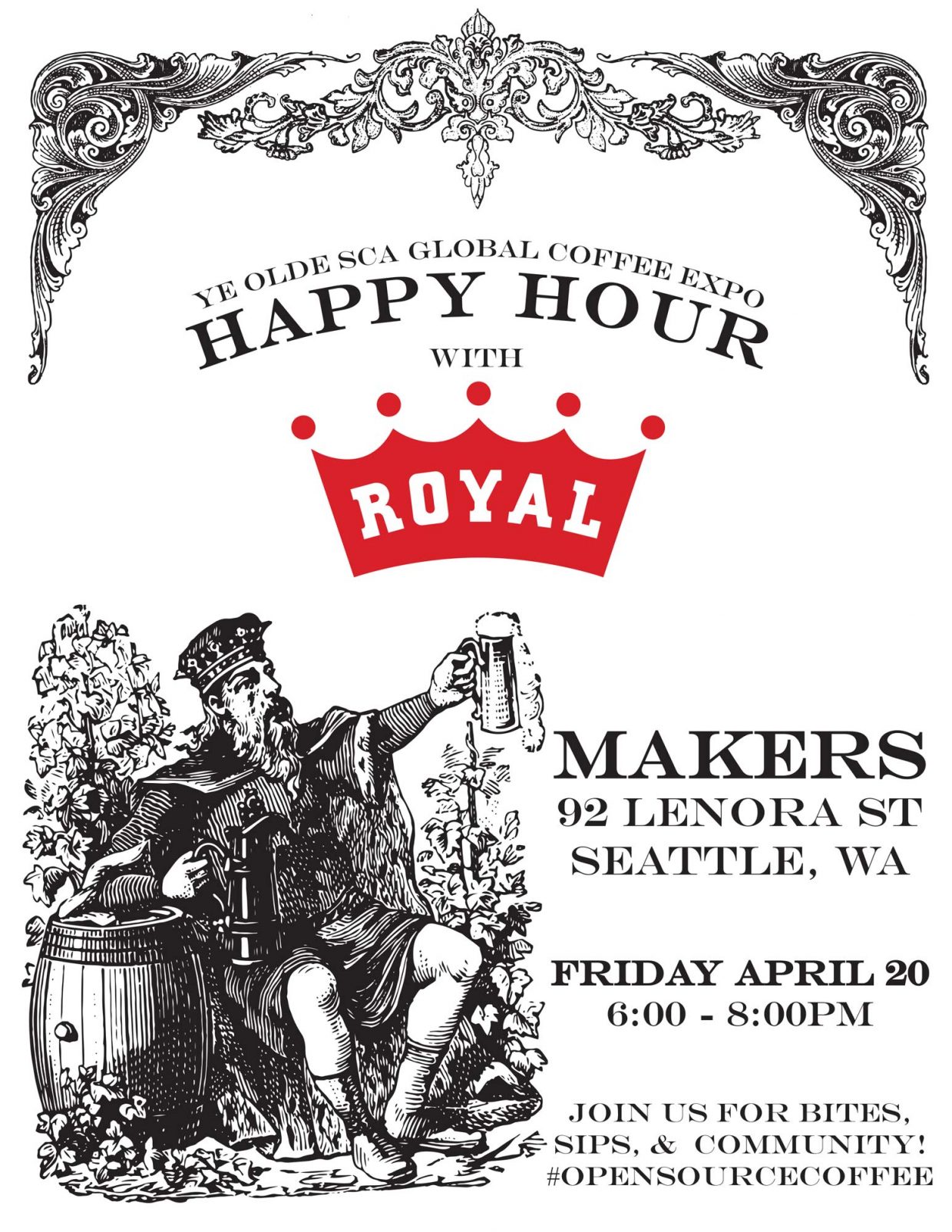 What: Happy Hour with Royal Coffee
Who: Hosted by Royal Coffee, Inc.
Where: Maker Space, 92 Lenora Street
When: Friday, April 20, 6-8 p.m.
After a long first day of the Specialty Coffee Expo, join Royal Coffee for some sips, bites and community at this co-working space turned party hub.
What: 2nd Annual MAVAM x Conduit 4/20 Throwdown
Who: Hosted by MAVAM Espresso Machines and Conduit Coffee Company
Where: Conduit Coffee Company, 2501 Westlake Ave N
When: Friday, April 20, 6 p.m.
Conduit Coffee Company is at it again in 2018, partnering with Mavam Espresso to host their annual SCA coffee party and throwdown. They expect a packed house at Conduit, for drinks, espresso cocktails and swag. Take it all in along with several rapid fire free-pour competitions, a DJ and dancing and some light bites.
What: Choose Your Own Adventure Party
Who: Hosted by La Marzocco and Cafe Imports
Where: Fremont Foundry Events, 154 N 35th Street
When: Friday, April 20, 8:30 p.m.
La Marzocco is teaming up with Cafe Imports to throw a Choose Your Own Adventure party featuring three different parties on three levels at Fremont Foundry Events. The party will feature a dance party, tiki party, and classic cocktail bar. General admission will be available at the door starting at 8:30 p.m. A limited number of early entry bracelets will be available, allowing entry from 7:45 p.m. to 9:30 p.m.
---
Saturday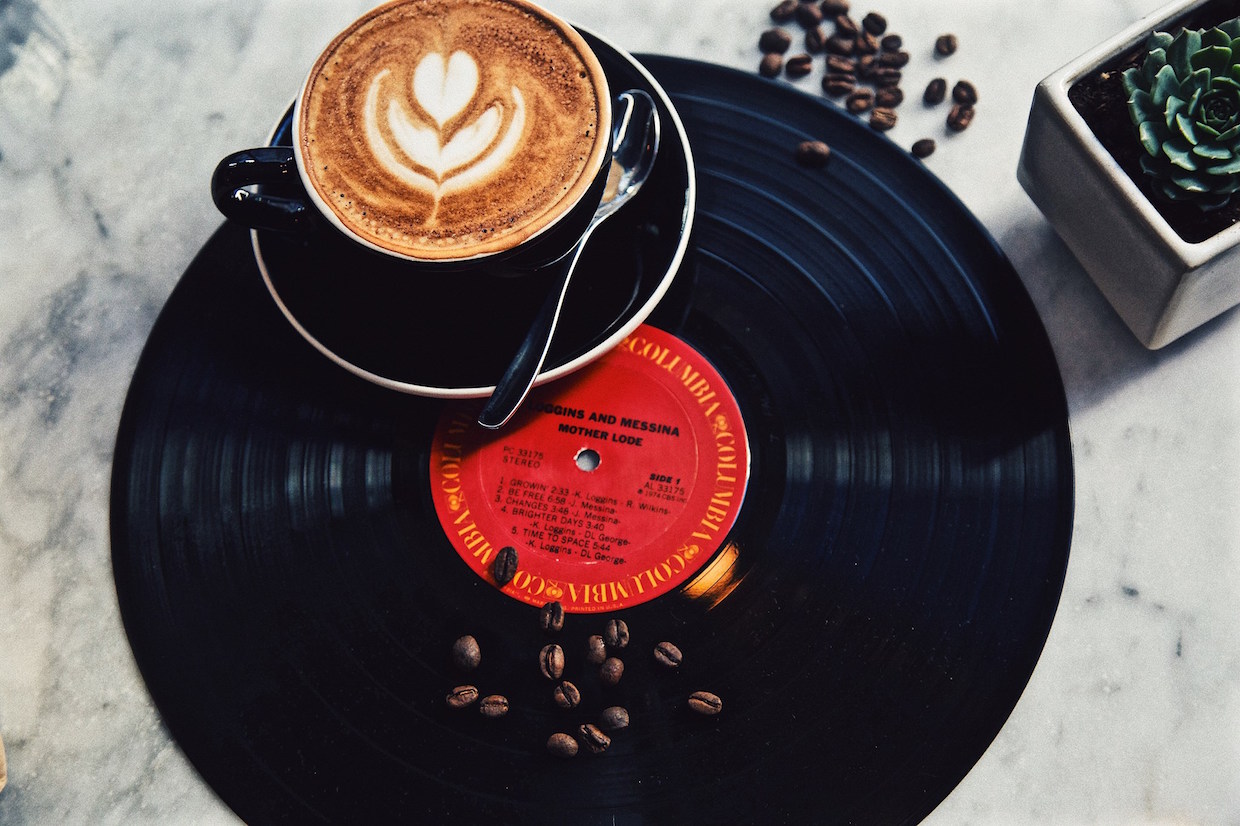 What: Coffee + Vinyl Happy Hour Throwdown
Who: Hosted by Visions Espresso and Mr. West Cafe Bar
Where: Mr. West Cafe Bar, 720 Olive Way, Ste. 103
When: Saturday, April 21, 5-8 p.m.
From Visions Espresso:
"Join us on Saturday, April 21, at 5 p.m. at the beautiful Mr. West Cafe Bar in downtown Seattle (just two blocks from the Washington Convention Center) as we cheer on our fellow baristas for their chance to win a Nuova Simonelli OSCAR and G60 Grinder! This is a 32 head-to-head bracket style competition, doors open at 5 pm and first pour is at 5:30 pm. A DJ will be spinning so bring your favorite vinyl and we'll play it! Complimentary Stoup Brewing beer available until we run out!
$5 buy-in to compete, free to attend! Delicious food available from Mr. West – first 100 people to register on our Eventbrite page will receive a free drink ticket! Each competitor will take home a Revolution Steam Pitcher. Attendees have a chance to win one of TWO Baratza Encore Coffee Grinders, a Baratza Virtuoso Coffee Grinder or an Acaia Pearl Coffee Scale."

What: Coffee Roasters Guild Meeting and Mixer
Who: Hosted by Coffee Roasters Guild
Where: Washington State Convention Center, Hall 6E
When: Saturday, April 21, 5:30-7 p.m.
Join members of the Advisory Council of the newly unified Coffee Roasters Guild (CRG) for a meeting and mixer inside the convention center. This special CRG event will take place in Hall 6E on Saturday, April 21st, at 5:30 p.m., following the group's public meeting at 4:30.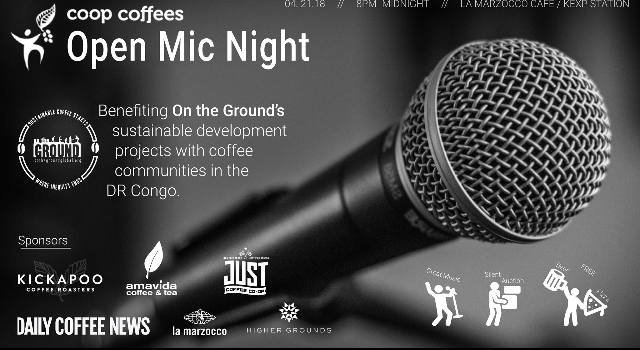 What: Cooperative Coffees Open Mic Night Benefiting On the Ground
Who: Hosted by On the Ground and Cooperative Coffees
Where: La Marzocco Cafe, 472 1st Ave N
When: Saturday, April 21, 8 p.m. – midnight
Big names in coffee will be featured, playing everything from guitars to accordions. Numerous producers will also be welcomed to the stage to share the songs and instruments that help make their regions unique. Amidst the revelry, a silent auction will help raise funds for ongoing work with producer communities in the DR Congo.
---
Sunday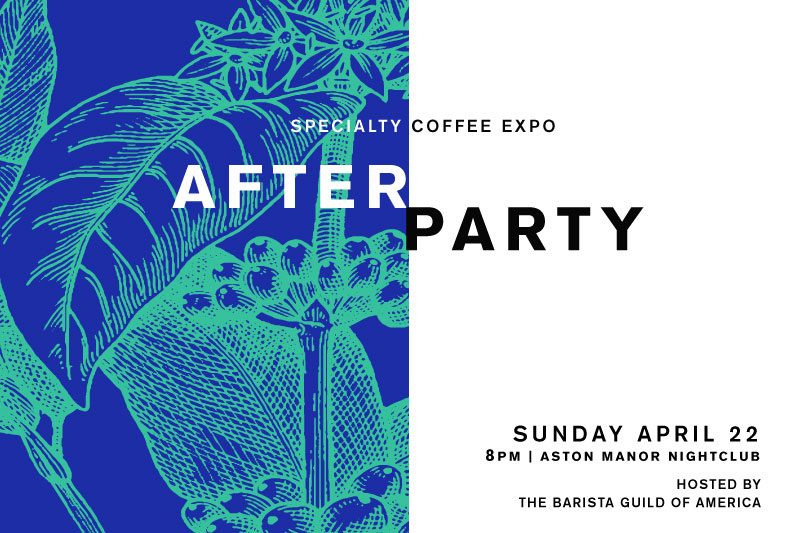 What: The Specialty Coffee Expo After Party
Who: Hosted by the Barista Guild of America
Where: Aston Manor Nightclub, 2946 1st Avenue South
When: Sunday, April 22, 8 p.m.
The After Party for the Specialty Coffee Expo is open to all event attendees with a badge. Must be 21 or over to attend this event. Go ahead and dance; you've earned it.
Lily Kubota
Lily Kubota is the managing editor and digital content manager for Roast Magazine. She is based in Southern California.