There's been a big to-do in the residential Canton neighborhood of Baltimore with the opening of OneDo Coffee Roasters, which since this Spring has been serving as a hub for coffee and community.
With a name that recalls the Korean translation for "coffee beans," OneDo had actually been in development by founders Gloria Hwang and James Park for several years prior to its official business launch in January. The couple, which immigrated to the United States from Korea roughly 20 years ago, first started down the path of research, certifications, permits and then built out as early as 2015. OneDo's bright white Diedrich IR5 now hums within the completed, airy 1,100-square-foot space.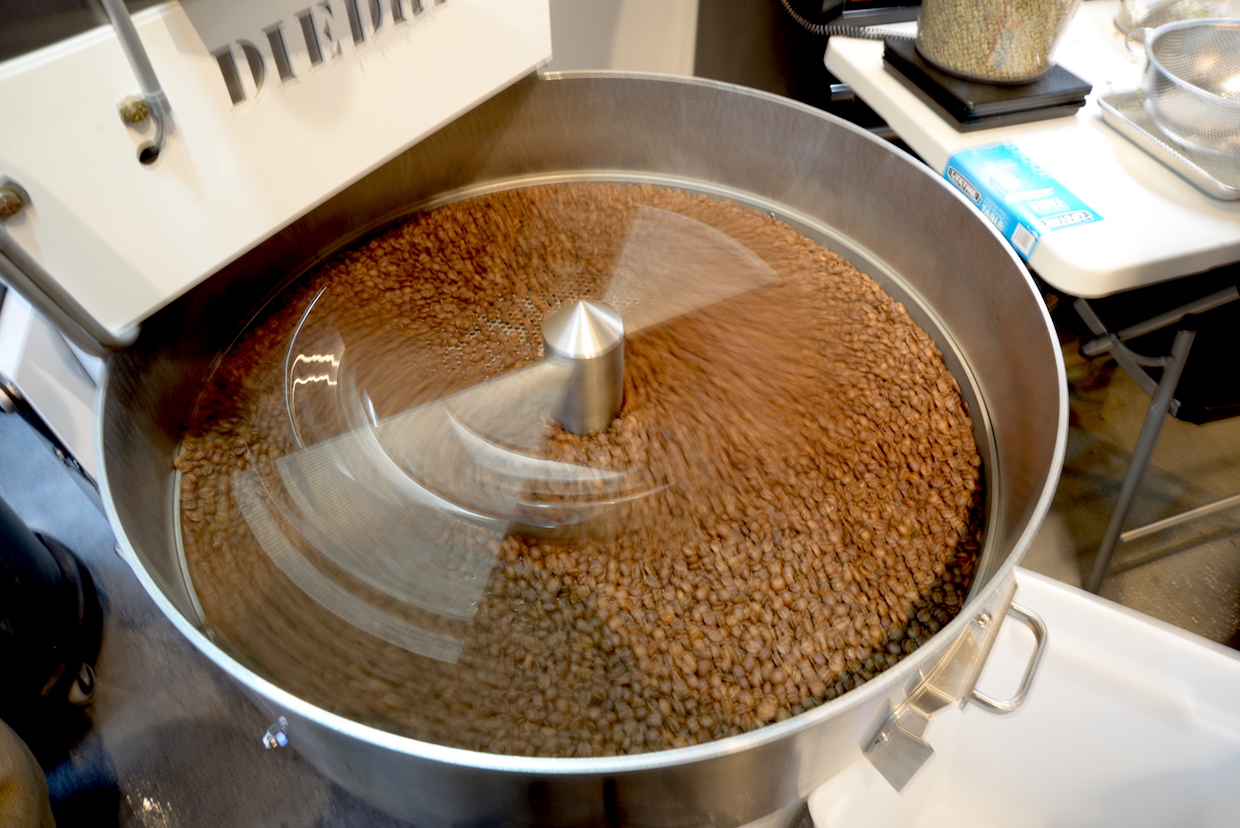 "It's an even mix of the old industrial industry generation as well as the new generation of young professional millennials that live and work here," OneDo Assistant Manager John Cheng told Daily Coffee News. "We tried to reflect this with our interior design by combining the rustic, comfortable, at-home feel with a modern, sleek, professional look."
OneDo staff connects with patrons without interference, thanks to a focus on under-counter equipment at the coffee bar. Said Cheng, "We wanted our baristas to not be stuck hiding behind a giant machine."
A 2-group matte black Modbar and two Marco SP9 brewers sit atop the white countertop next to a black Mahlkonig K30 Twin grinder. A Yama cold brew tower and siphon brewers are reportedly upcoming additions to both the brewing lineup and the visual display. Tables, sliding barn doors and fixtures in the space were hand-built, while fresh flowers are curated and arranged by a close friend of Hwang.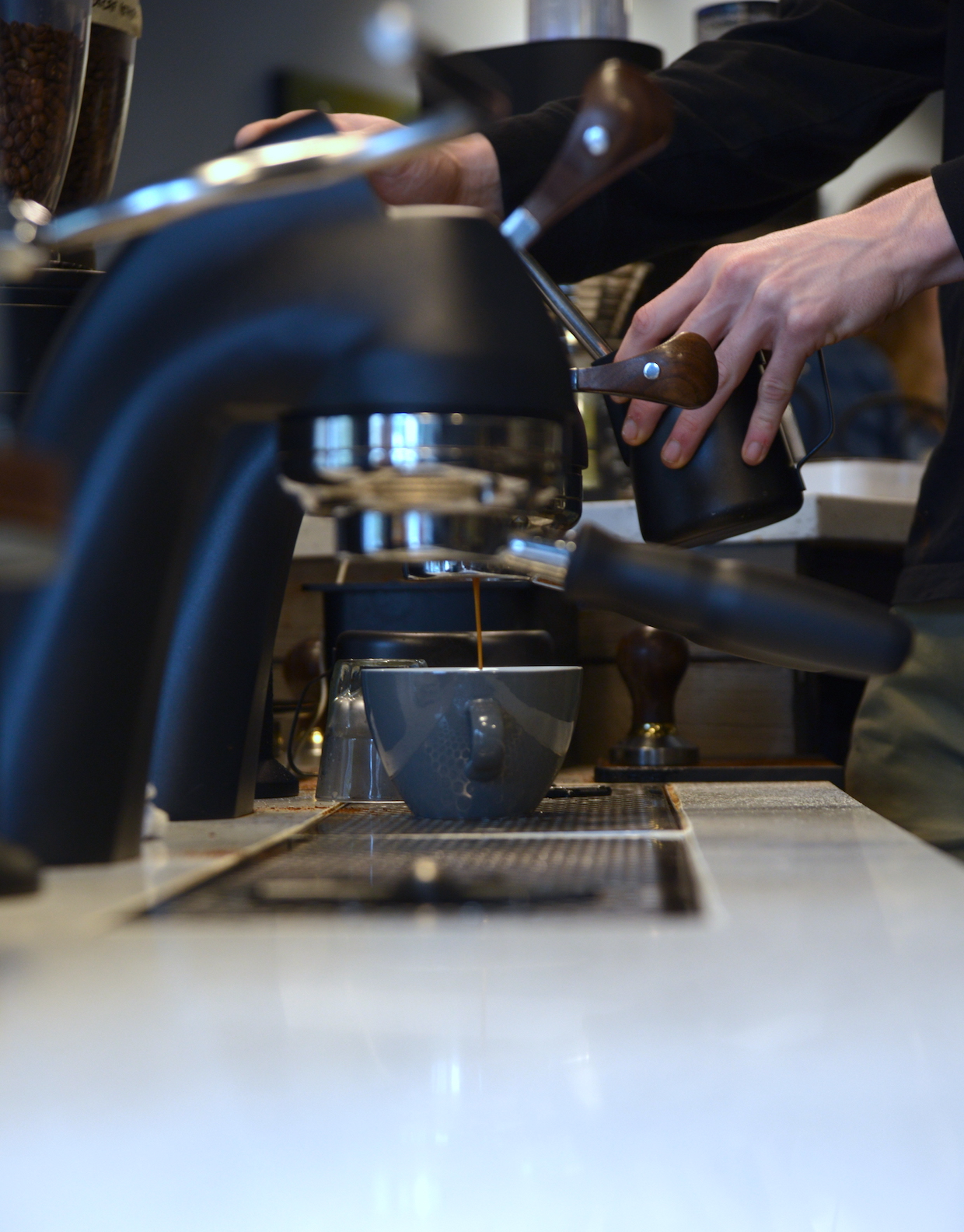 Further interaction with the local community comes through the cafe's rotating artwork by local artists, and in a less visible sense, its roasting of green coffees sourced through fellow Baltimorean company Keffa Coffee.
"We also have partnered with a small farm in Colombia, and we love using their coffee as either a single origin or blending it in for our house and espresso blend," said Cheng. "Our main goal, just like most roasters, is to find the best profile of each bean and keep it consistent."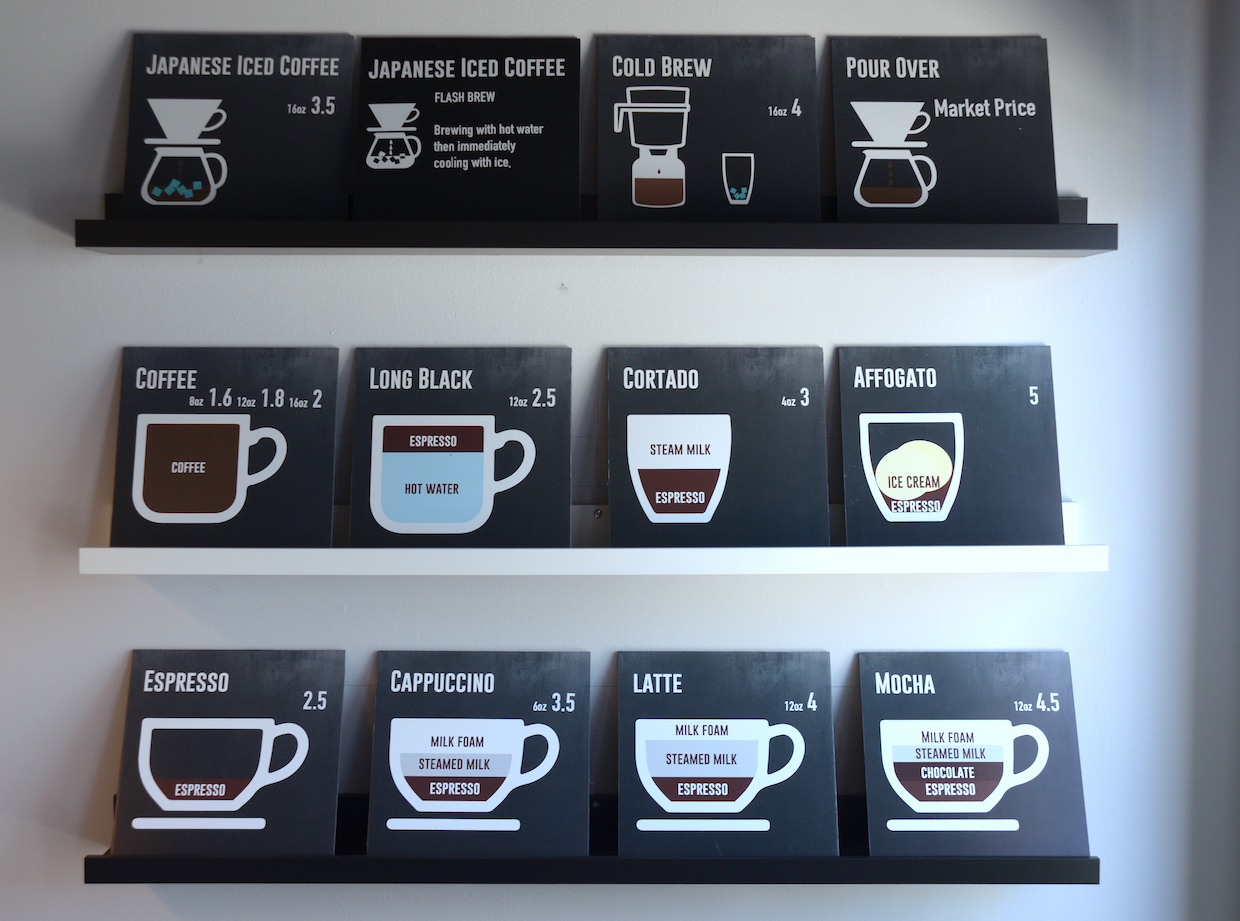 OneDo Coffee intends to grow into a wholesale roasting business soon, although not for several more months. For now, the company will maintain a strong focus on the cafe, and learning from that operation how best to serve others when the time comes. Said Cheng, "We really look forward to being able to contribute to the growing coffee community in Baltimore."
Howard Bryman
Howard Bryman is the associate editor of Daily Coffee News by Roast Magazine. He is based in Portland, Oregon.