Después de viajar 20 minutos desde Popayán, a una ciudad colonial al sur de Colombia, observé la tierra que tenía ante mí y reflexione en la inmensa transformación que se ha suscitado. Hace apenas unos años, esta zona rodeada de frondosas colinas a la vista del volcán Puracé era una zona en pleno conflicto. Hoy en día es la ubicación de TECNiCAFÉ, un campus de ciencia y tecnología que promete mucho para el futuro del café colombiano, y del mundo.
TECNiCAFÉ es una asociación público-privada fundada el 1 de octubre de 2015, en el Día Internacional del Café, que comenzó a operar en 2017. Creada por el visionario César Echeverry, TECNiCAFÉ sirve como una incubadora de tecnología, finca experimental y centro de investigación inspirado en el famoso Stanford Research Park. Al proporcionar estas herramientas, TECNiCAFÉ trabaja para lograr su objetivo principal de desarrollar alternativas para que los productores recuperen el valor de la producción de su café.
TECNiCAFÉ también funciona como un centro de capacitación para la industria del café, y es esto lo que me ha traido al parque tecnológico en esta ocasión. Acompañe a un grupo de estudiantes que participan en la iniciativa más reciente de CQI, el Programa de Procesamiento Q. El curso es una iniciativa revolucionaria creada por del Director Técnico de CQI, Mario Fernández. Debido a que el procesamiento es una de las formas más directas de impactar y mejorar la calidad del café, el programa de Procesamiento Q tiene el potencial de tener un impacto tan grande en la industria del café, o tal vez incluso mayor, que el estándar global para la evaluación de la calidad, Q Grader. Actualmente hay dos niveles para el Proceso Q: Generalista (Nivel 1) y Profesional (Nivel 2), con Experto (Nivel 3) en su etapa de diseño final y listo para su implementación en 2019.
La ubicación de TECNiCAFÉ dentro de una finca experimental de 40 hectáreas lo convierte en el lugar ideal para llevar a cabo el curso Procesamiento Q. Mientras observaba cómo los estudiantes intentaban obtener la certificación Procesamiento Q, reconocí que el programa no solo está diseñado para formalizar la experiencia y el conocimiento de procesamiento del café que el mundo ha desarrollado. También está desafiando el conocimiento convencional, e incluso rompiendo con nociones preconcebidas sobre la selección de cerezas, despulpado, fermentación, secado y técnicas de almacenamiento. Además, el Procesamiento Q aplica un rigor científico que ha carecido durante mucho tiempo en nuestra querida industria.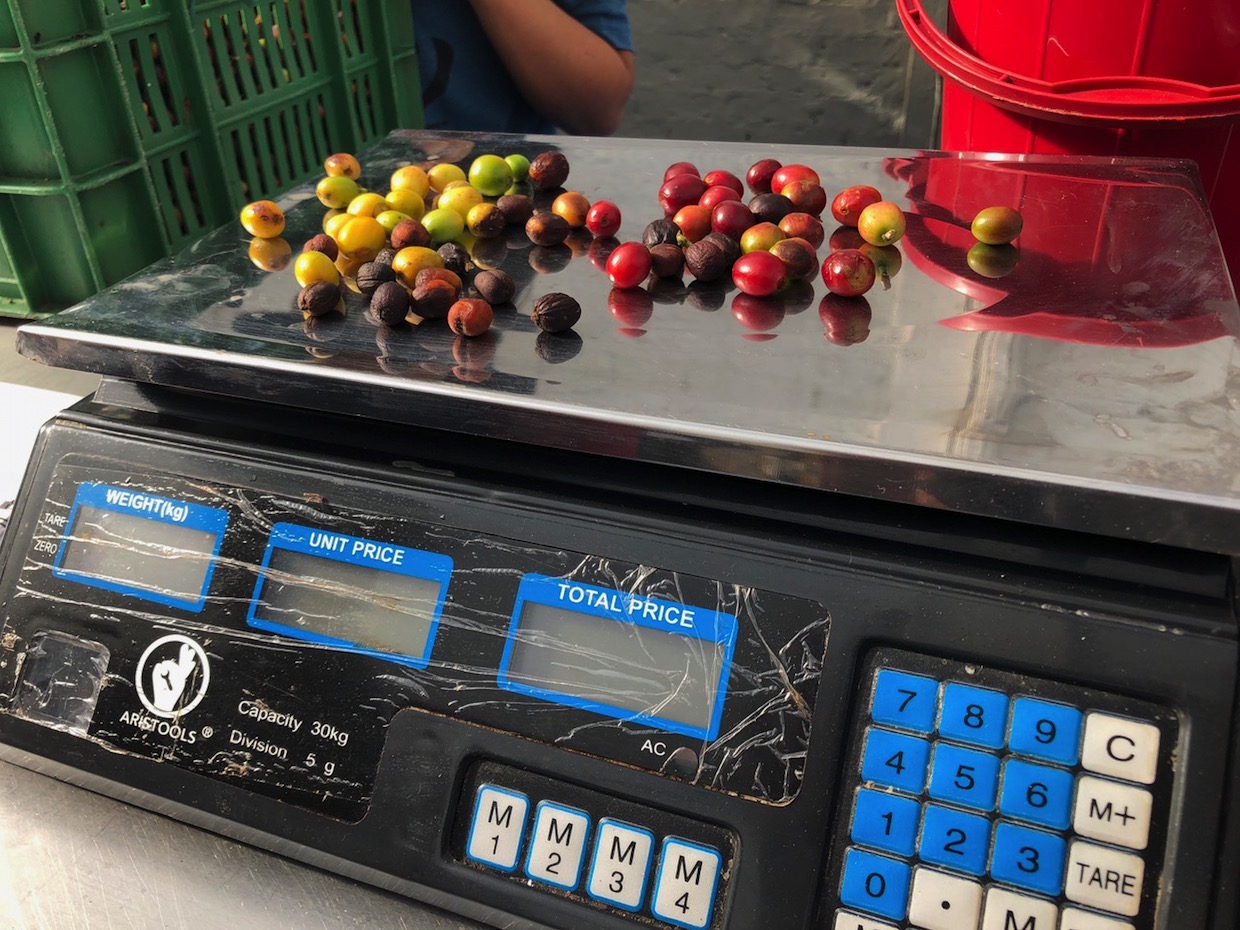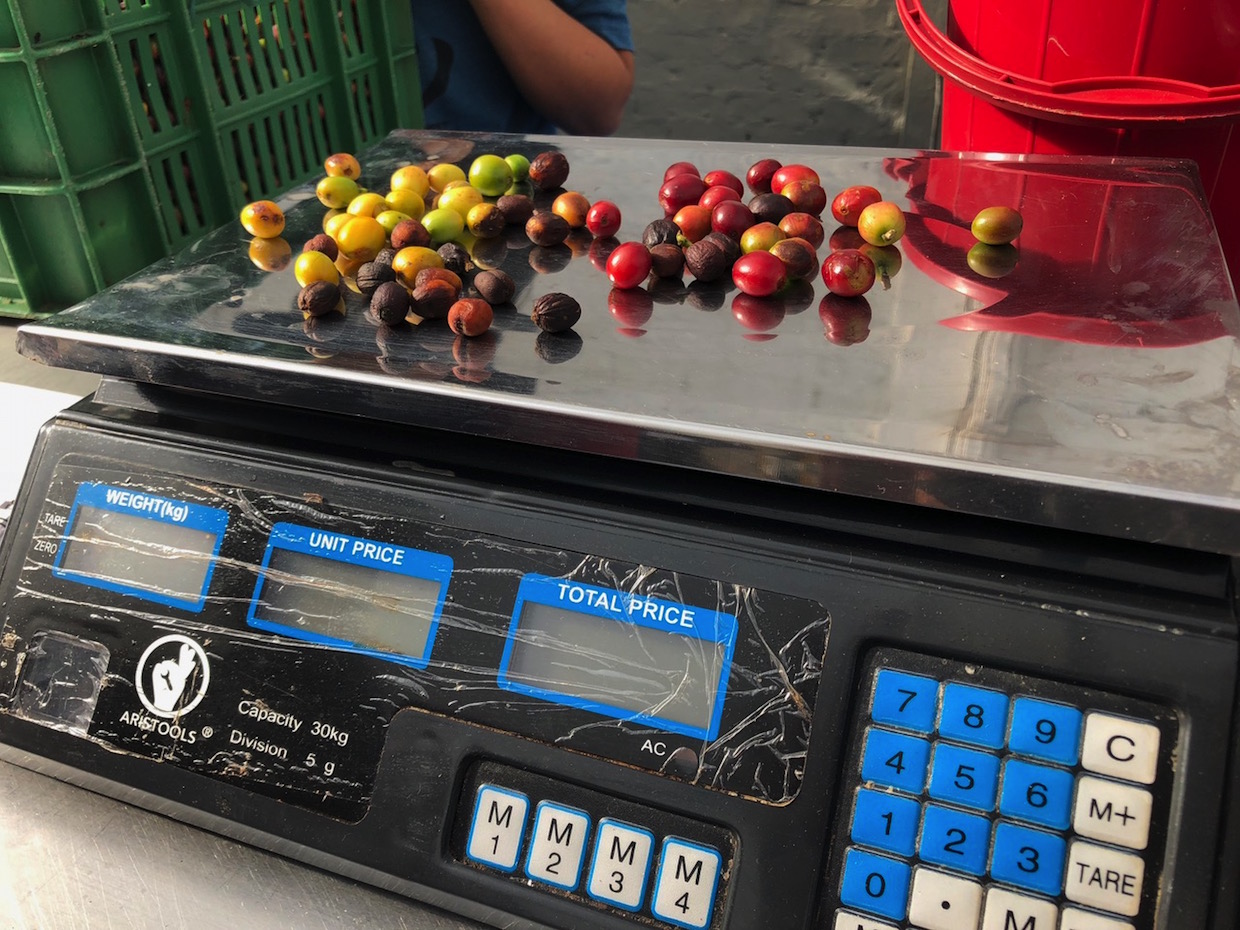 En una era de precios internacionales del café por debajo del costo de producción para la mayoría de los productores, será el impulso hacia la mejora de la calidad, el aumento de la eficiencia y la resiliencia al clima lo que colocará a los productores en el camino correcto no solo para sobrevivir, sino para seguir siendo viables en su actividad cafetera. El Procesamiento Q puede estar en su fase inicial, pero se perfila como la plataforma que definirá cómo es ser un productor de café en el siglo XXI.
Casi culminando mi visita a TECNiCAFÉ, pasé por delante de las variedades Kent y Gesha, los módulos de secado futuristas, los sensores ópticos para la selección de cerezas y las aplicaciones para la administración de fincas. Me maravilla lo que la tecnología puede hacer por los productores de todo el mundo. Incapaz de contener mi entusiasmo, soñé con las posibilidades. Luego, César me acompañó a su oficina y dijo: "Pero el mayor impacto de nuestro trabajo es aquí, en las comunidades aledañas. "El Cauca tiene un índice de pobreza del 60 por ciento y una pobreza extrema del 30 por ciento, en su mayoría personas de ascendencia indígena y africana".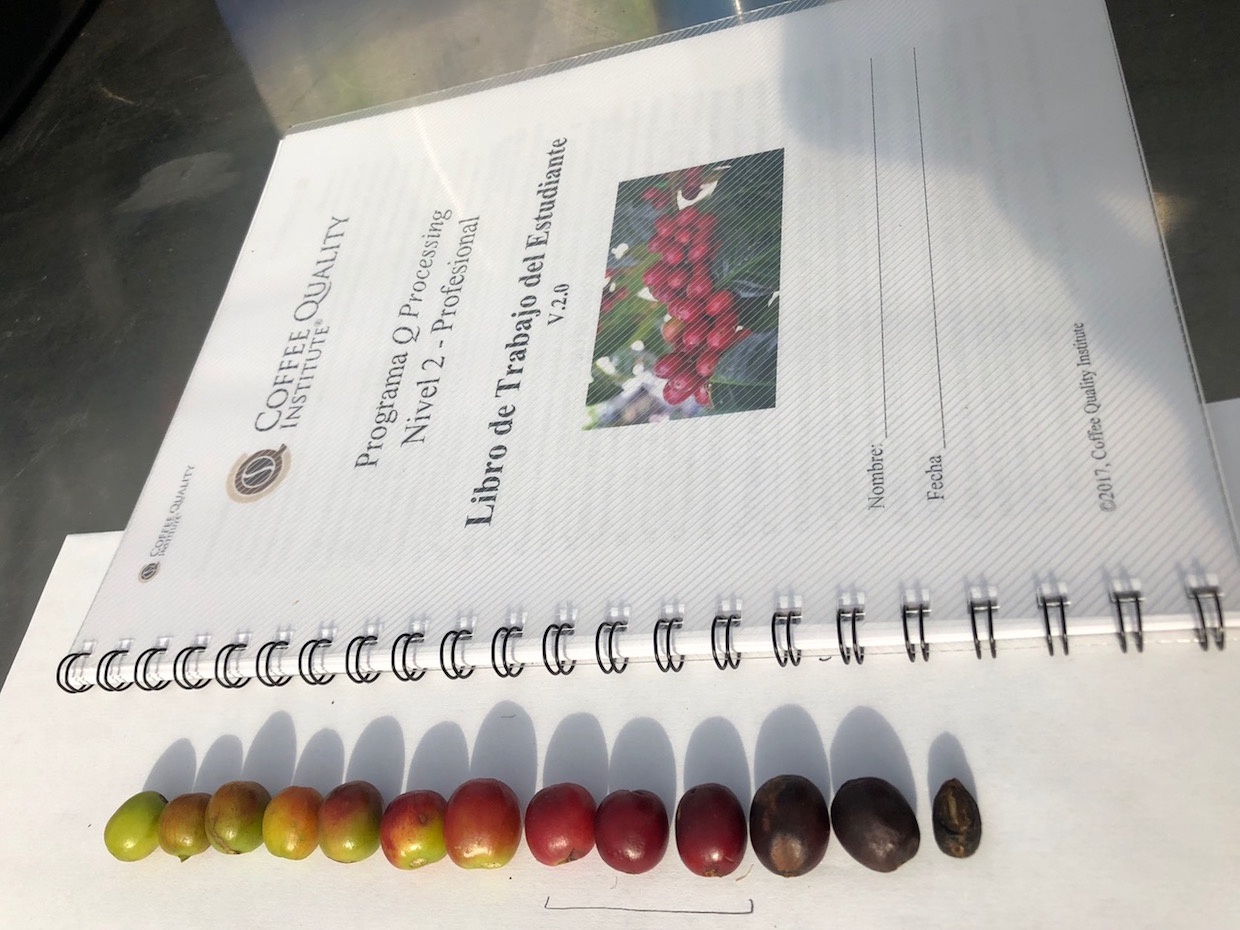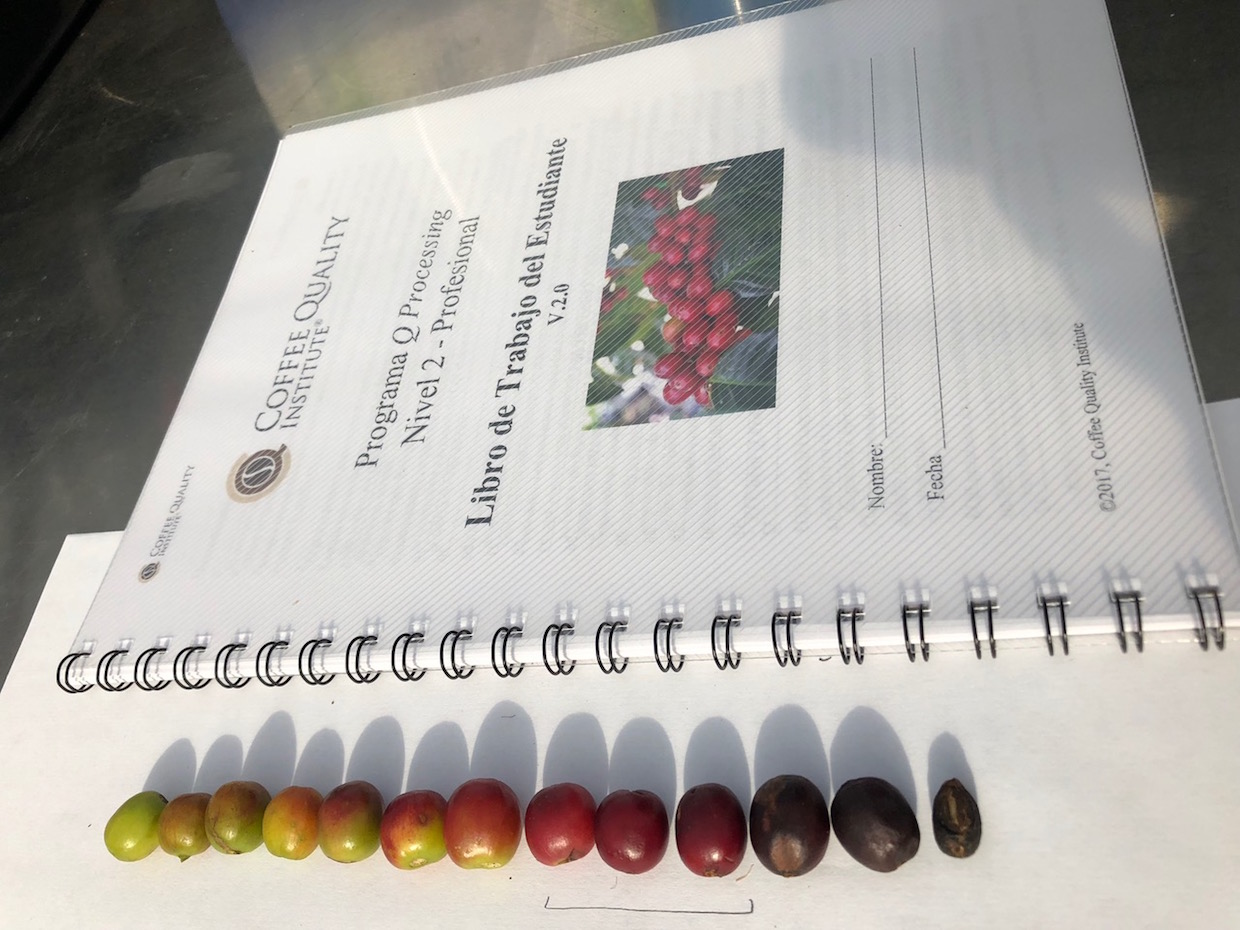 TECNiCAFÉ es una clara evidencia de que el cambio transformacional es posible. Lo que una vez fue una zona de conflicto es ahora un campus próspero que promueve el futuro del café. El Programa de Procesamiento Q  contribuirá en gran medida a ese futuro, brindando a los profesionales del café las herramientas que necesitan para producir los cafés que el mundo exige. Y para el sector, no solo de la region, sino del mundo entero, representa la oportunidad de mantenerse viable al incorporar la nueva generación de productores de café.
[Nota del editor: el autor Jorge Cuevas es miembro de la Junta Directiva del CQI. Esta historia apareció originalmente en el blog de CQI y ha sido editada y publicada aquí con permiso del autor como parte de una colaboración editorial sin paga.]
Jorge Cuevas es el Director de Café de Sustainable Harvest. Tiene una amplia experiencia en la creación de organizaciones dentro de la industria del café y durante más de 20 años ha promovido el acceso a mercados internacionales para los pequeños productores.
[This article has been translated to Spanish by Karla Quiñones. A version in English is available here.]
Jorge Cuevas
Jorge Cuevas is the Chief Coffee Officer of Sustainable Harvest. He has extensive experience building organizations within the specialty coffee industry, and for over 20 years has helped smallholder coffee farmers reach global markets.