If you're dealing in double espressos, pounds, sacks or even entire shipping containers full of coffee, it can be easy to forget just how fascinating each little coffee bean is all on its own.
Hungarian product developer and obsessive roaster-tinkerer Gábor Laczkó has given the coffee industry some of the most intimate glimpses of coffee and its various physical transformations over the years, often produced in association with Attila Zérczi.
In 2014, "Roasted," provided an unprecedented glimpse of a Probat machine during a roast. The sequel,  "Roasted 2," provided even more striking footage from more complex camera placements. Now the third video in the Roasted series, Roasted 3, provides a strangely mesmerizing view of a single coffee bean being picked, packed, shipped and roasted.
Involving a makeshift heat gun applied to the rotating bean against a reflective shield, the roasting provides the most spellbinding stage here: There's the quick flap and smack of brown coffee flesh that signifies first crack; the slow-motion shedding of toasted, wafer-like chaff; the emergence of oils as sweat on a brow as the roast pushes darker; and, finally, the moment of combustion as the over-roasted bean flies off its probe and sinks downward like a deflated balloon.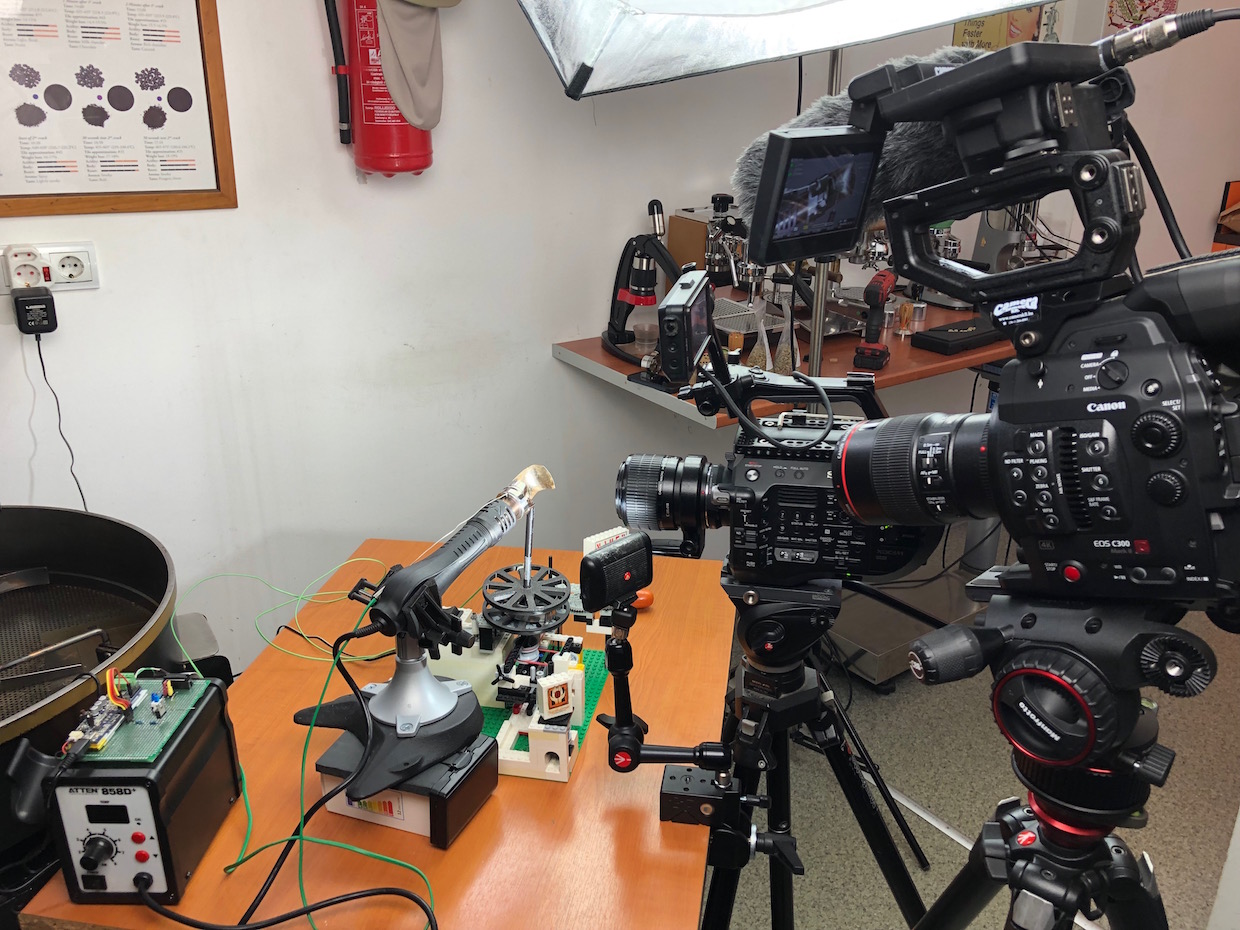 Gábor, who owns the Kávékalmár Kft roastery and invented the Smart Espresso Profiler, said the video took a remarkable 10 months to produce as he implemented custom-made electronics and various customized tools for measuring. He told DCN it would take a full 1.5 days of continuous roasting with this setup to have enough coffee for a double espresso. So let's appreciate each one of these little gifts:
Nick Brown
Nick Brown is the editor of Daily Coffee News by Roast Magazine.