Five-year-old specialty coffee wholesale roasting company Path Coffee Roasters has unveiled a new specialty coffee destination at its home base in Port Chester, New York.
Working with Dianne Eaton of Mamaroneck-based Keller/Eaton Architects, Path has created a new cupping lab and training space adjacent to its roastery that is designed to give advanced training, skills development and cupping opportunities to wholesale clients and home baristas alike.
Despite the brand being just five years old, it also constitutes the specialty division of Empire Coffee Roasters, which has been producing wholesale, mostly private-label coffees for clients throughout New York for more than three decades.
Empire was founded by third-generation coffee roaster Robert Richter, who's son Jason Richter launched Path Coffee Roasters in 2013 after a decade spent professionally editing movie trailers in Los Angeles. It was there that Richter first discovered a passion for high-end specialty coffee through his visits to Handsome Coffee Roasters.
Returning to New York's Westchester County to work alongside his father, Richter devised Path with a model that resembles the likes of Handsome in terms of quality sourcing, yet draws from Empire's depth of experience.
"I have always been interested in cooking and the pursuit of delicious flavors, so bringing specialty coffee into our current business was a no brainer for me," Path Founder Jason Richter told DCN. "I knew that specialty was a market we couldn't ignore… it could make us stand apart from our current competition in the retail and private brand space."
Path does sell its own branded coffees to wholesale clients, but it also devotes itself to private-label relationships.
"I don't believe there are many other specialty roasters who have over 30 years of private brand experience like we do," Richter said. "Our minimums are not high, all orders are roasted the week they deliver, and we take a lot of care in selecting our menu and roasting to maximize the natural flavors in each coffee. In addition, because of my background in marketing, we have our own in-house graphics department to help a private brand customer design [or] re-design their packaging and marketing materials."
All these efforts will be bolstered by the new training and cupping facility at the Empire/Path roastery, which includes La Marzocco Linea and GS3 espresso machines with Mahlkonig Peak and EK43 grinders, a Fetco XTS batch brewer, a Bunn hot water tower and various other manual tools for pourovers and experimentation.
Richter said the cupping lab has helped focus and refine the team's attention to the relationship between sourcing, roasting and brewing. Coffees sourced either directly through partners in El Salvador or through green coffee importers such as Olam Specialty Coffee, Red Fox Coffee Merchants, Royal Coffee New York, Ally Coffee and Keffa Coffee pass through a heavily modified Diedrich production roaster.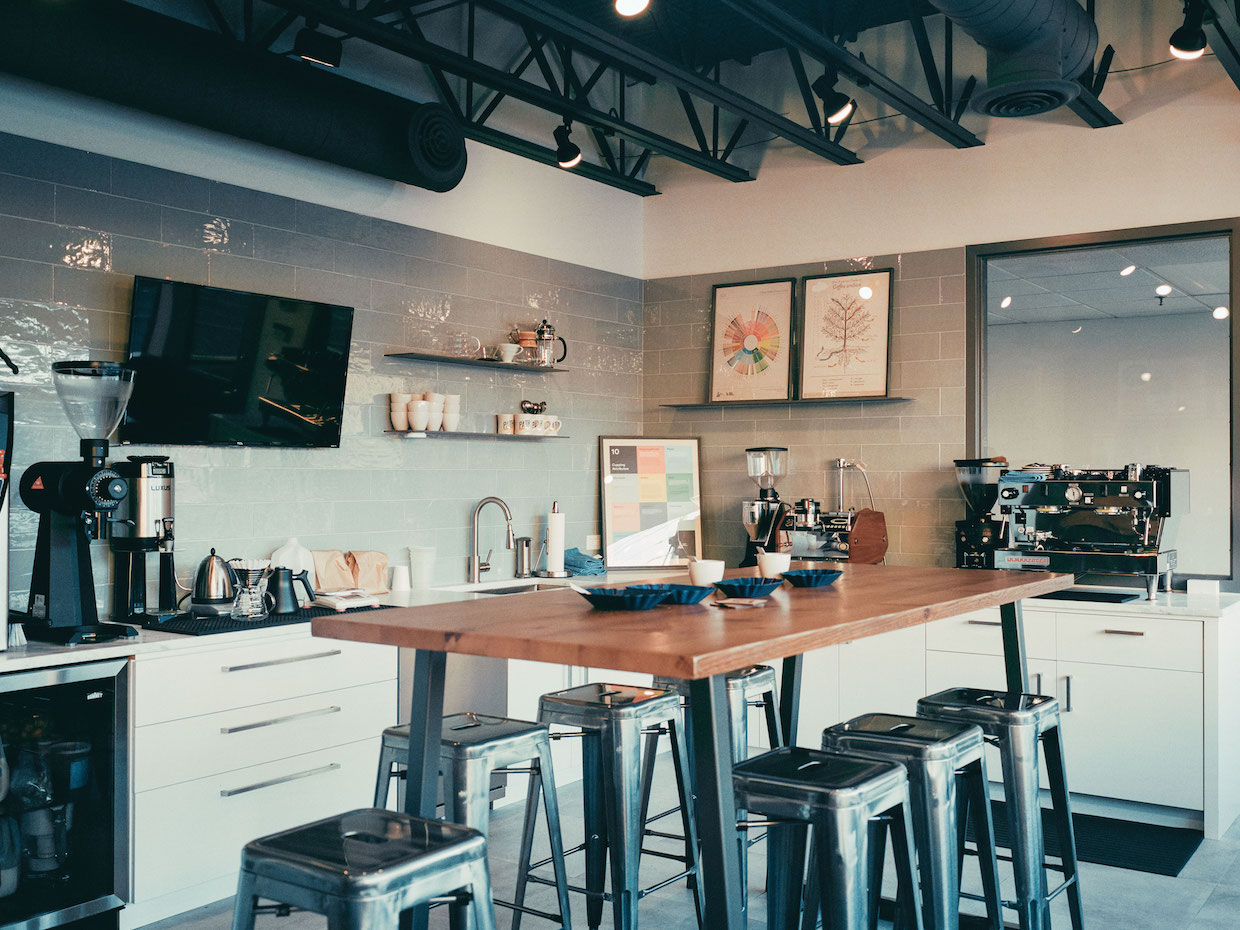 "The coffees I'm interested in have a unique characteristic, are balanced, sweet and unctuous," Richter said, noting that while a rare, expensive Gesha may be personally appealing to him, it may not suit the needs of Path's clients. "My roasting style is consistent with the one Scott Rao teaches where you should always have a nice declining ROR. My goal is to develop each coffee without imparting any roast or smoke flavors."
One major goal of the new facility is to attract more visitors — professionals and home brewers alike — to help pave the path, as it were, for improved specialty coffee experiences throughout Westchester County or wherever Path's business might lead.
"There are some nice cafes in Westchester that serve a more third-wave style of coffee," Richter said. "Restaurants, on the other hand, don't seem to put as much into their coffee as I think they should… In many ways, the free equipment is way more important than what coffee they serve. It's a painful reality of the industry, at least where we are in Westchester. My hope is that as customers demand better tasting coffee, those businesses will get in touch."
Nick Brown
Nick Brown is the editor of Daily Coffee News by Roast Magazine.