Whether for large single farms or for entire farming communities, silos have for time immemorial served as crucial industrial facilities. And beyond the agricultural purposes of storing and protecting products from the elements, a local silo is also, on a more personal level, where an entire community's efforts and hopes for the future come together.
In the Denver suburb of Arvada, Colorado, Red Silo Coffee Roasters hopes to play a similar figurative role. Co-owner and roaster Greg Pierce is also a managing partner for Micro Commercial, the team developing the small-business campus where the coffee shop is located. He and Red Silo co-owner and director of operations Shelley Flood hope the shop satisfies not just the business park's coffee needs, but the whole town's needs for a new community hub.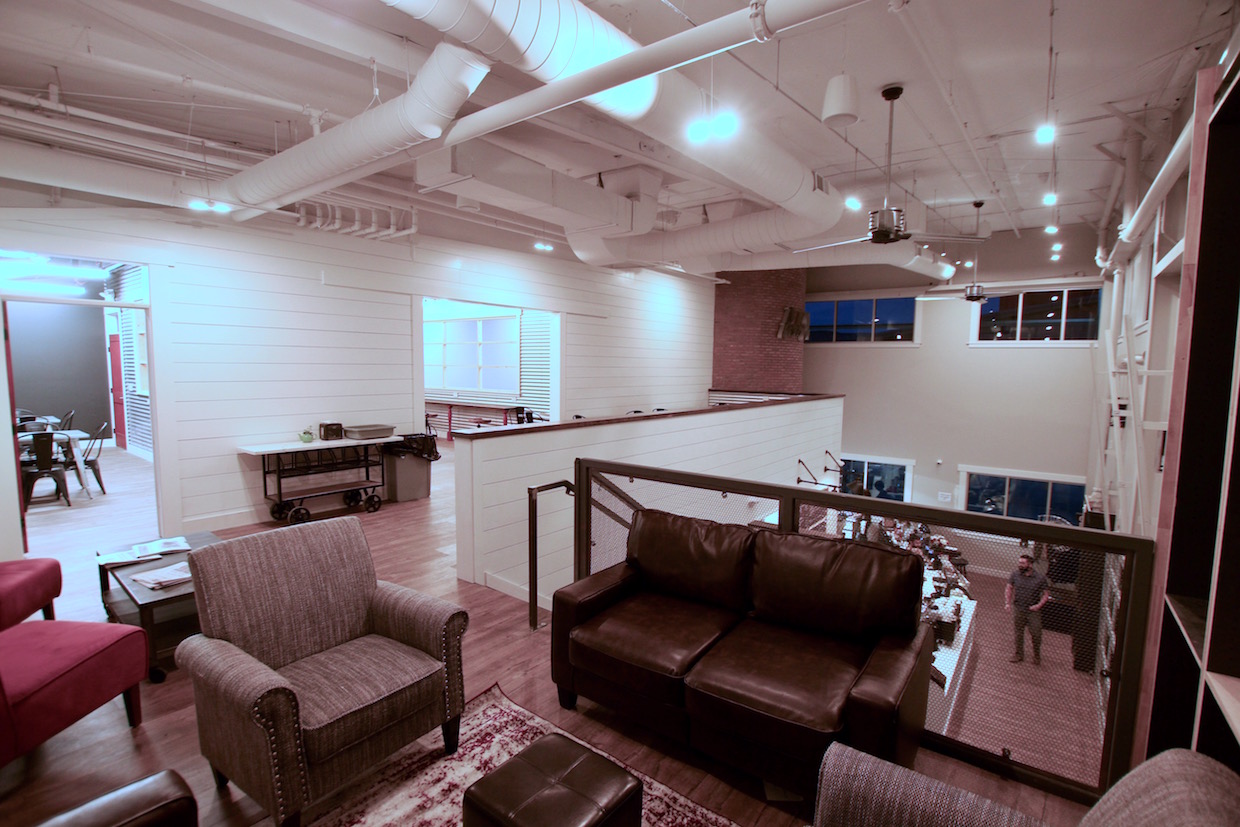 "We really love our community room," Flood recently told Daily Coffee News of the 4,000-square-foot facility's upstairs seating area that doubles as space for conferences. Flood added that they love their cupping and education lab just as much. That is where employee training, quality control and buying decisions all occur. Red Silo also uses the lab for weekly coffee classes, which Flood said have been well attended and well received.
The most dramatic element of the new roastery cafe that opened in late October is the red silo itself. It's an enormous indoor red brick column that took weeks to build and serves not only as the visual metaphor, but as an actual container for the company's 15-kilo Proaster.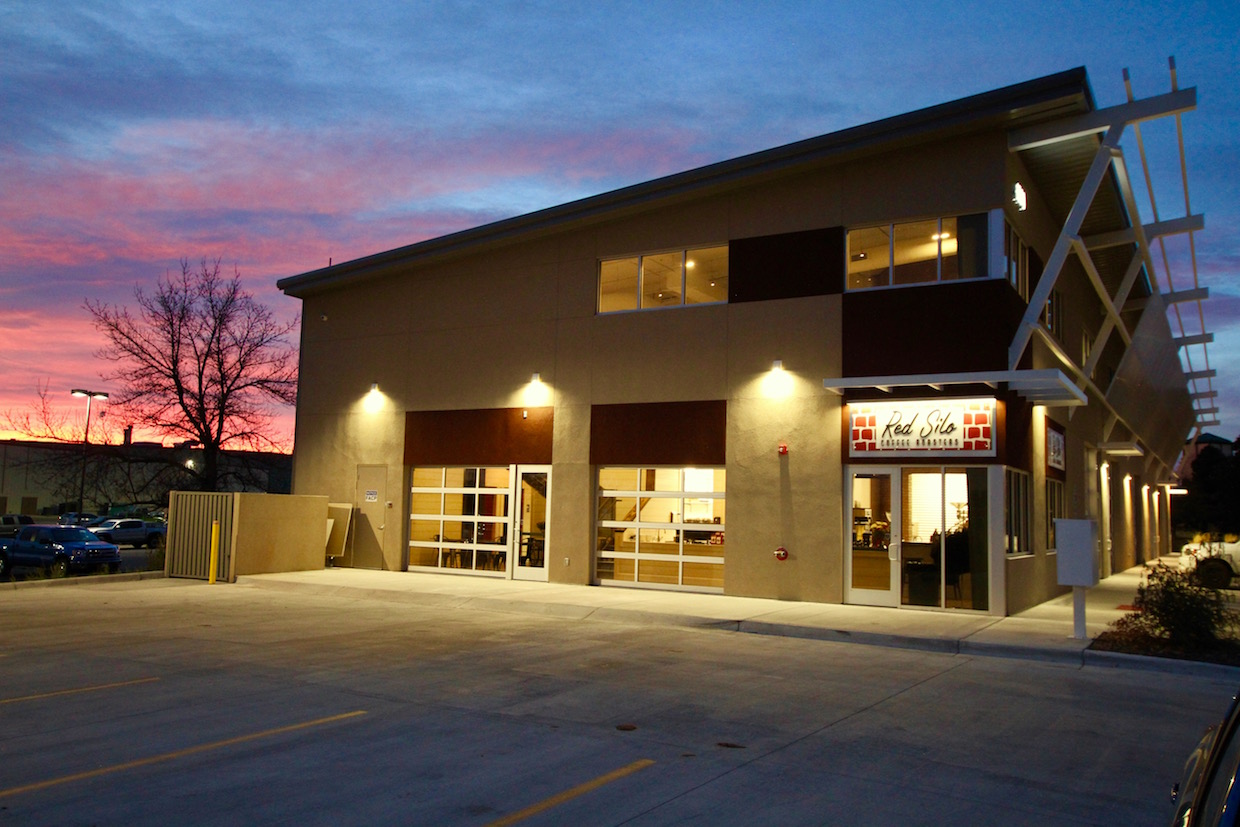 "[It's] a great focal point when customers walk in the door for the first time," said Flood. "It was definitely a featured element in our cafe design. It took several weeks to complete as each brick was cut by hand and placed, then mortared in. Several weeks in the creation but well worth it."
Flood said the Proaster grants Pierce the flexibility to develop a unique profile for each coffee, using skills and a palate honed through years of personal exploration along with some more formal professional development. Pierce has received training from Firedancer Coffee Consultants up to Roaster 2 certifications. Flood attained Barista 1 from Visions Espresso in Seattle and Barista 2 from Firedancer. Flood and Pierce were both trained by Firedancer to achieve Taster 1 certification.
Other equipment under Red Silo's roof includes a two-group Synesso MVP espresso machine on the bar, as well as a single-group Slayer Steam.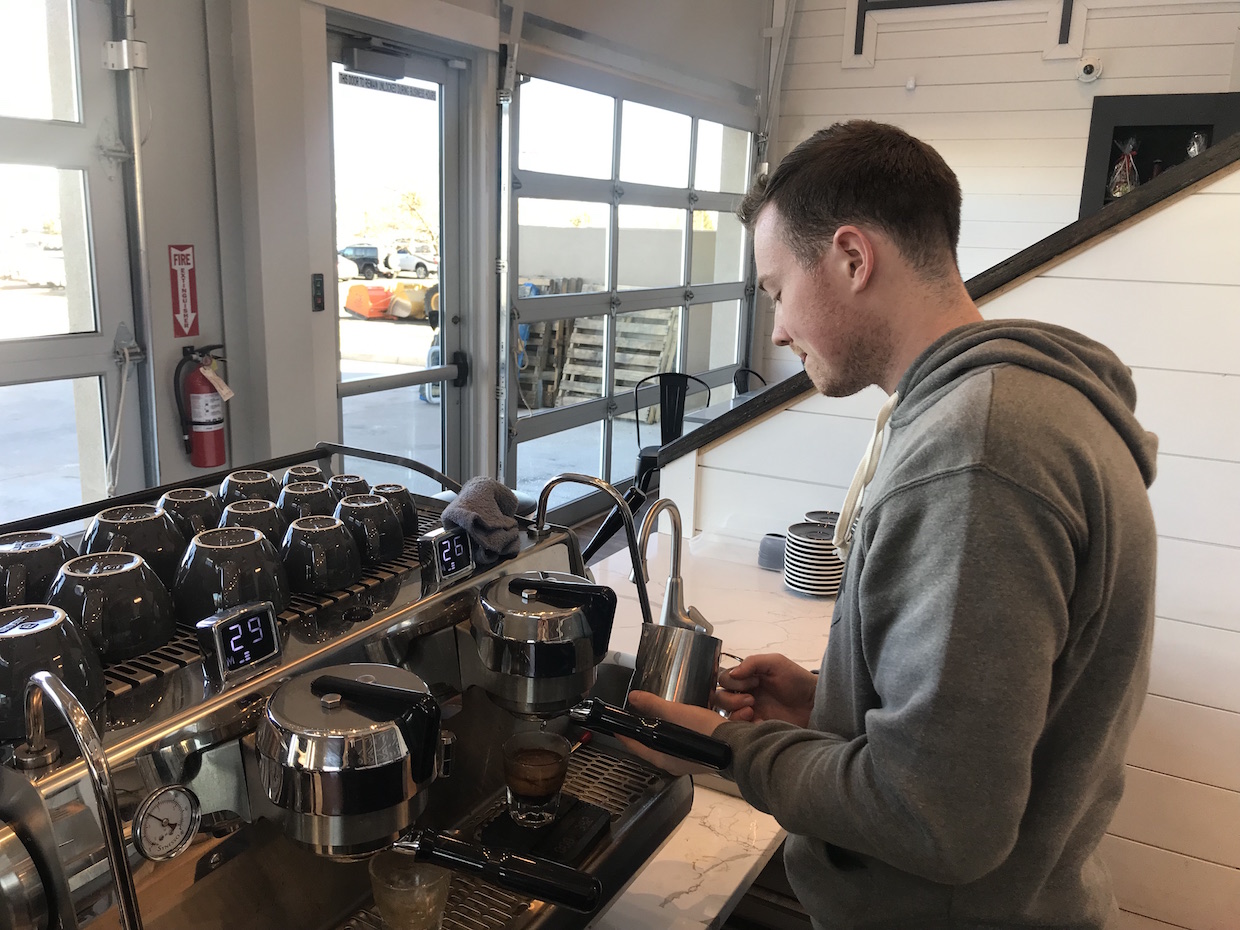 "The Slayer is our 'roving' espresso machine that we take to various events," said Flood. "We love having the additional flexibility of having it on our espresso bar as well. We typically dial it in for our single-origin espressos."
Red Silo is also roasting for the wholesale market, while currently gathering data for its next retail outpost, which is intended to involve a freestanding drive-through. The company said it is hopeful that a location will be selected and secured within about a year. In meantime, Flood said they may also pursue SCA certification for its classroom and expanding its offerings to include SCA classes.
Said Flood, "The education space is really functional with the capability for a full espresso training bar, so that's certainly an area we are discussing."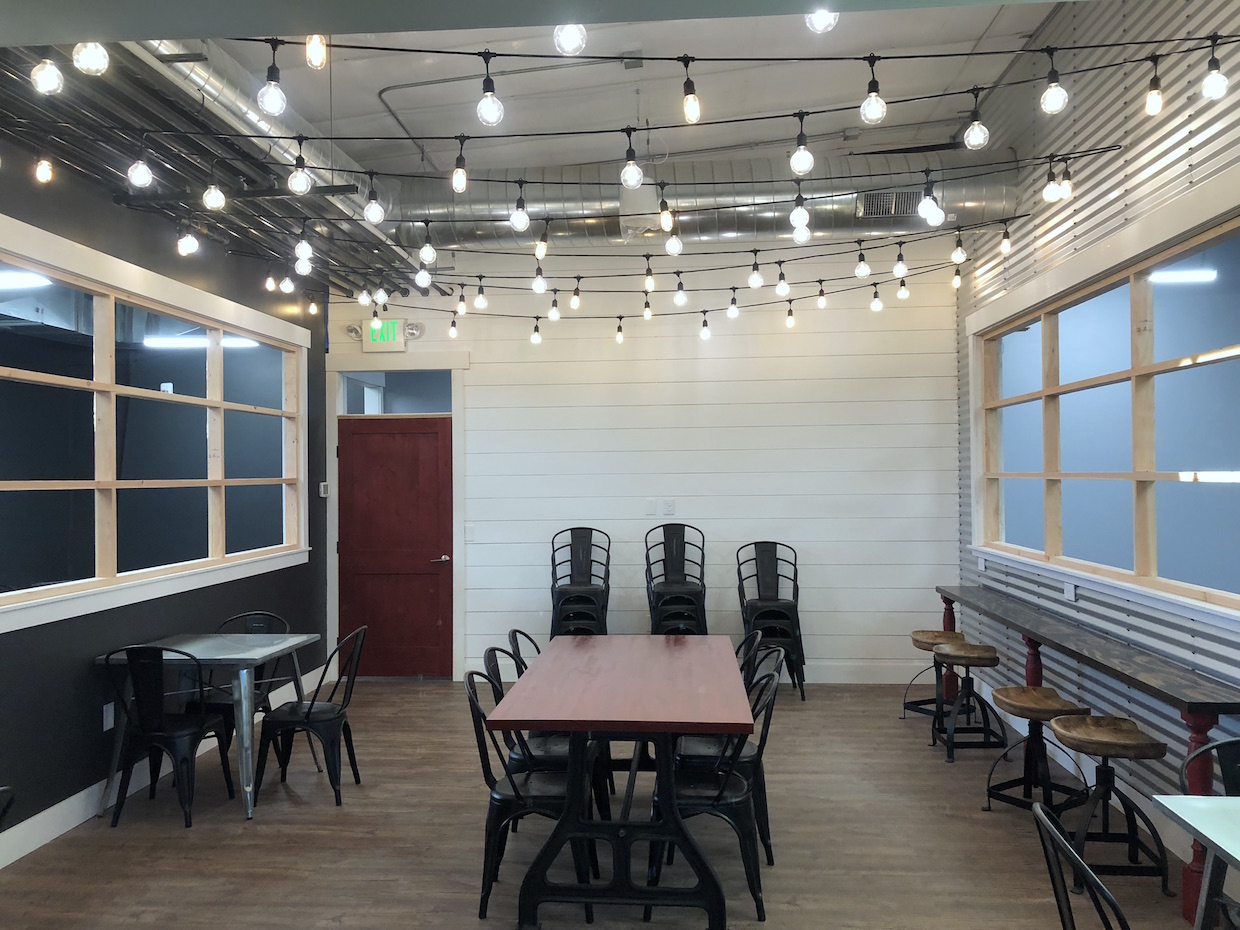 Red Silo Coffee Roasters is open now at 6590 Holman Street in Arvada.
Howard Bryman
Howard Bryman is the associate editor of Daily Coffee News by Roast Magazine. He is based in Portland, Oregon.