In West Virginia, TipTop won't stop at just one location. Based in Thomas, TipTop Coffee has brought its multiroaster cafe approach to the larger nearby town of Elkins, spreading the appreciation for various specialty coffees to another challenging but rewarding and equally outdoorsy market.
"There have definitely been some challenges introducing specialty coffee in such a rural area," TipTop Co-Owner Cade Archuleta told Daily Coffee News of running the business in Thomas, a town of less than 600 people.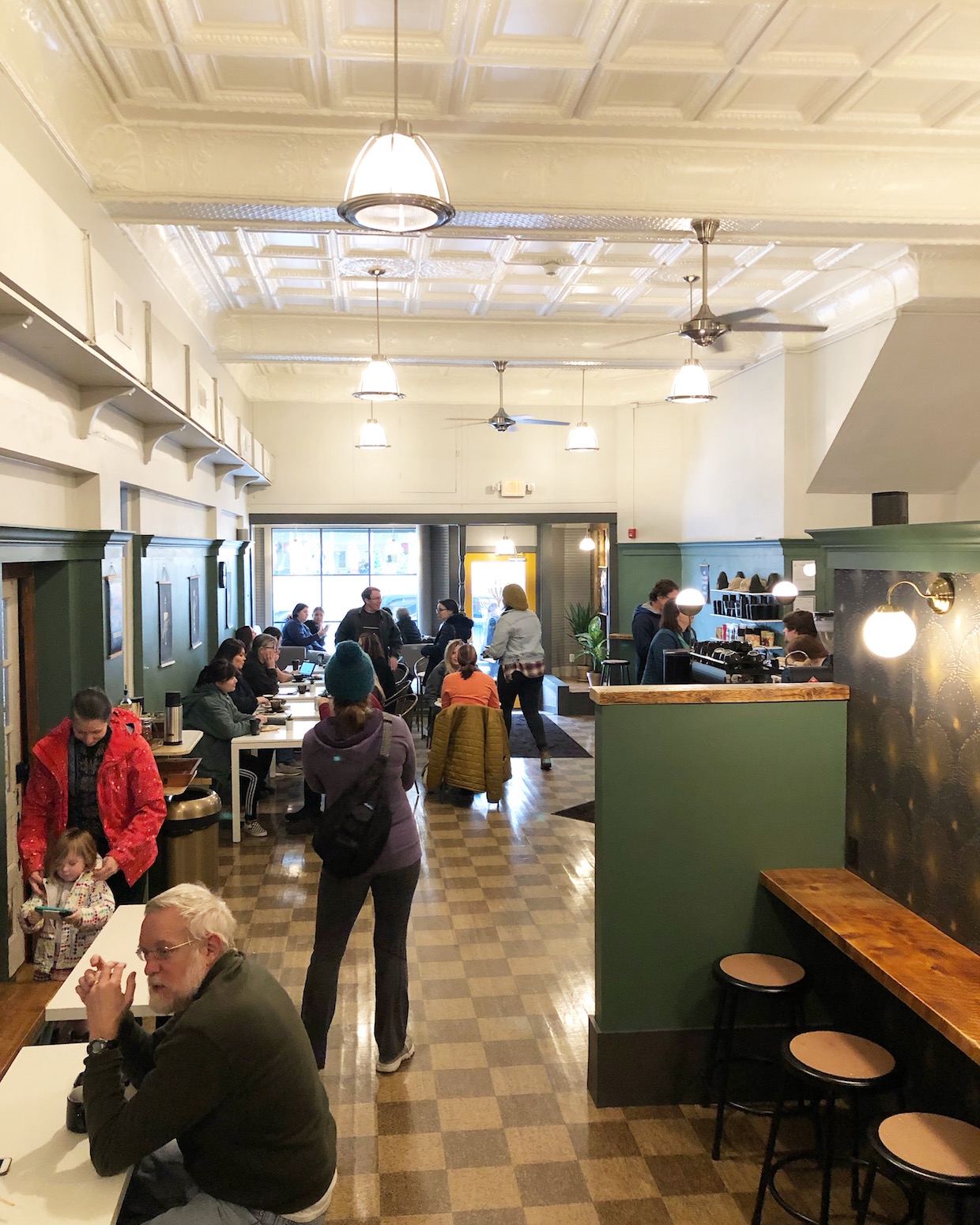 Archuleta said that with two ski resorts, one cross country ski center, two state parks and almost 1 million acres of hikeable, bikeable national forest, TipTop's roughly 1,600-square-foot shop in Thomas has trekked the peaks and valleys of seasonal tourism. Several major cities are within a few hours' drive, while the steadfast devotion of locals has helped keep the shop afloat over the past nine years.
"To say we live in an outdoor playground would be an understatement," said Archuleta. "Off season can be a challenge when we don't have much traffic. This is one of the reasons we decided to open a second location in a more populated city nearby."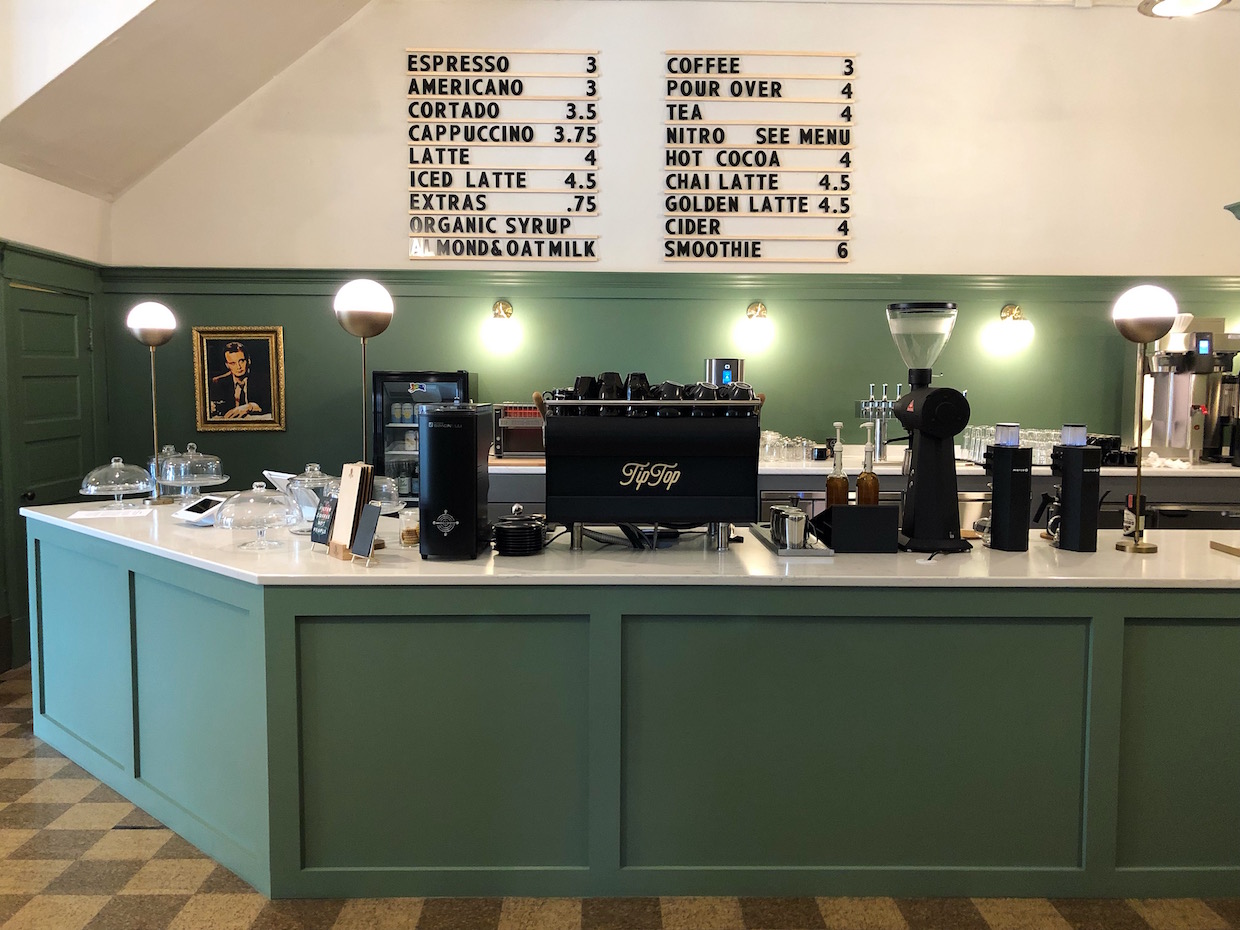 With a population of roughly 7,000, Elkins is also a small town, but bustles compared to Thomas. Its private college, regional hospital, business and tourist attractions generate enough traffic for TipTop, which opened there about three weeks ago, to thrive more evenly throughout the year while also making deeper connections to a larger community of people, according to Archuleta.
"Overall people deserve and appreciate good coffee and a place in the community where they can feel comfortable and welcome no matter who they are," said Archuleta. "We not only want to create a space for the community, but we also place the utmost importance on introducing and educating people about the specialty coffee industry."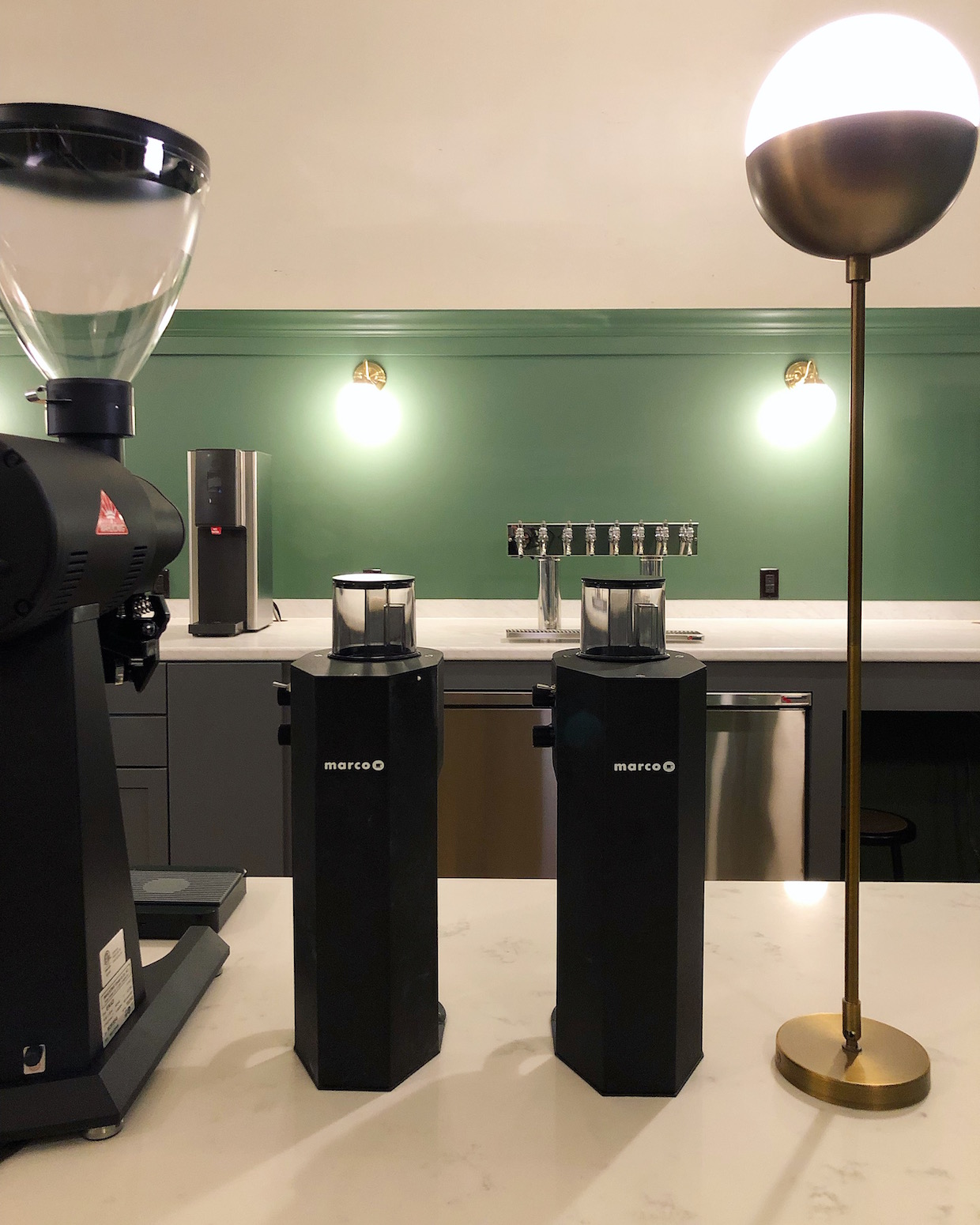 The coffee bar in TipTop's roughly 850-square-foot new location features a Synesso MVP Hydra 2-group espresso machine with custom black-and-white paint job paired with a Nuova Simonelli Mythos Clima Pro grinder. An EK43 grinds for single-cup brews prepared on a pair of Marco SP9 brewers and batch drip that descends from a Fetco XTS system. On the back counter an 8-tap nitro/CO2 fountain system dispenses beverages of a colder, fizzier variety.
The consistent house drip is roasted by Ithaca, New York-based Forty Weight Coffee Roasters. Other roasters are rotated on a roughly monthly basis. Past hits included coffees from Little Wolf Roasters (Ipswich, Massachusetts), Three Ships Coffee Roasters (Virginia Beach, Virginia) and Small Planes Coffee (Washington D.C.). Current faves include offerings from Methodical Coffee (Greenville, South Carolina) and Little Amps Coffee Roasters (Harrisburg, Pennsylvania).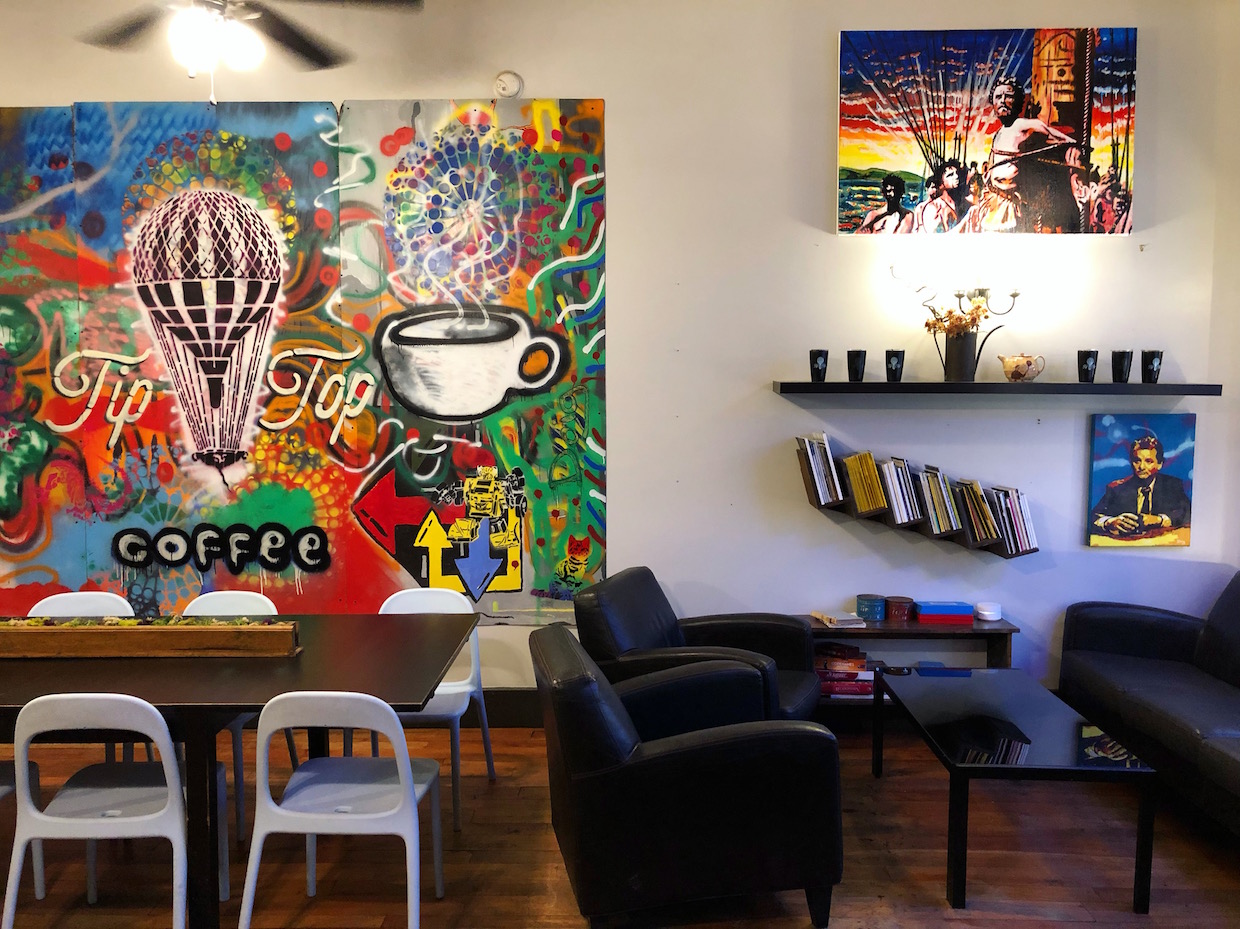 "We kind of fly by the seats of our pants with what we offer and when," said Archuleta. "We ultimately look for delicious, dynamic and captivating coffees curated responsibly by people that we can connect with, get to know on a personal level, and grow with. To us, knowing who we support is paramount."
For the buildout, owners Carrie and Cade Archuleta strove to accentuate the space's original 20-foot tin ceilings with crown moulding and additional brass bulb lighting that respectively serve to delineate the cafe space from an adjoining coworking space and to highlight the baristas' activities on stylish matte black equipment against a bright white quartz counter.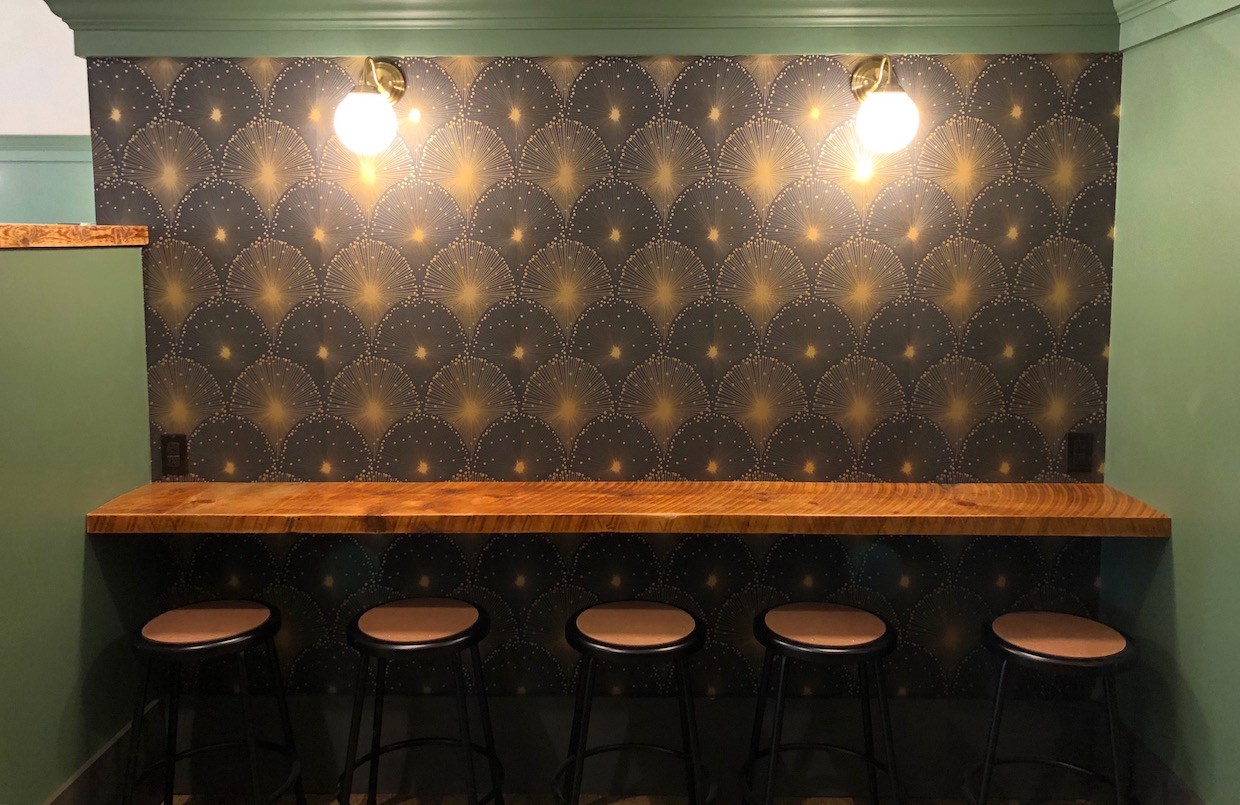 Archuleta said that additional TipTop shops are likely to follow in the long term, potentially to include a drive-through. The prospect of roasting also remains at the tip of the TipTop cortex.
"Now that we have two shops and an incredible staff, we are closer than ever in considering the jump," said Archuleta. "We do know, however, how large an undertaking that is, and we don't take the responsibility of roasting coffee lightly."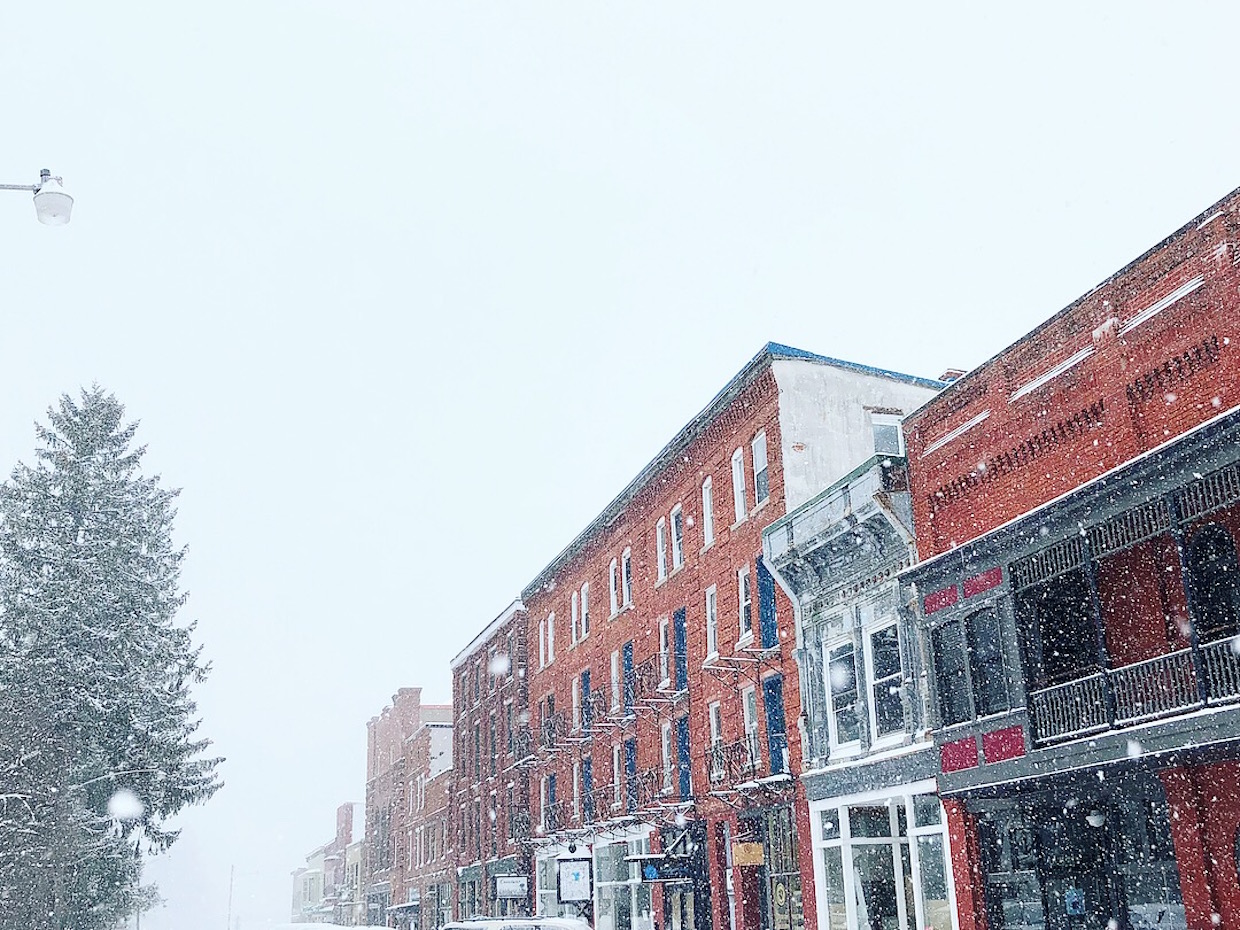 TipTop Coffee is open now at 125 Third Street in Elkins, West Virginia. 
Howard Bryman
Howard Bryman is the associate editor of Daily Coffee News by Roast Magazine. He is based in Portland, Oregon.