Government leaders and foreign dignitaries this week inaugurated the DMCC Coffee Centre, a massive coffee importing, quality analysis, roasting and warehousing facility designed as a global hub for the coffee trade.
The 7,500-square-meter (approximately 80,700-square-foot) temperature-controlled facility is expected to bolster the already growing coffee retail and roasting markets throughout the Middle East, where the coffee industry is expected to reach a worth of USD $4.4 billion by 2021, according to Euromonitor International estimates.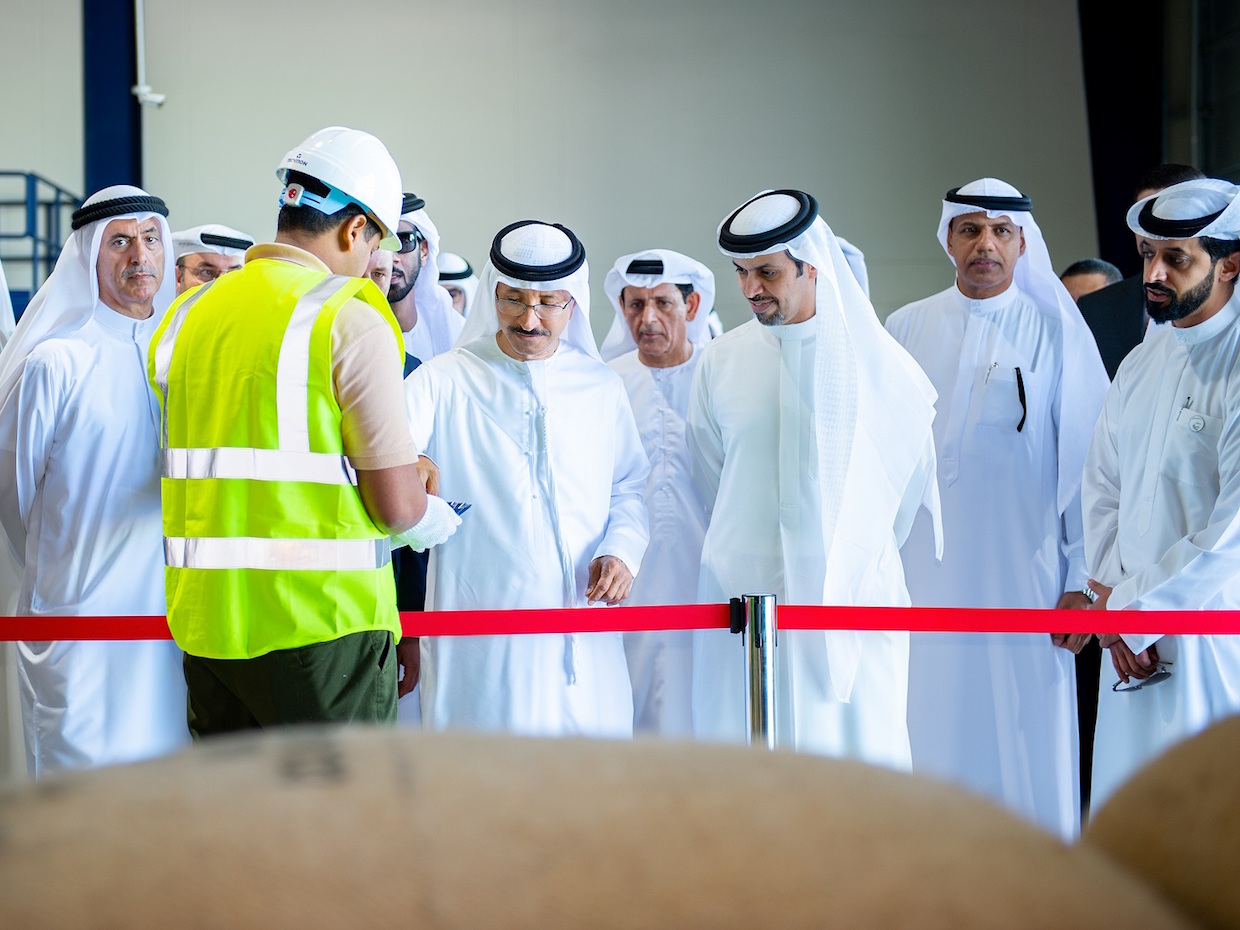 The DMCC project was initiated in 2016, and the facility's opening comes a year before the Specialty Coffee Association's inaugural World of Coffee Dubai event. Taking place in conjunction with the Dubai World Trade Centre's GulfHost show, World of Coffee Dubai will be the SCA's first major global coffee expo to take place outside of the United States or Europe.
The DMCC itself offers a broad range of logistics and production services, including: warehousing, green coffee sorting and processing, contract roasting, packing, re-bagging of green coffee, sample evaluation, quality control and training.
Featuring an SCA-certified training campus, the DMCC boasts: a coffee quality laboratory; cupping labs; sample roasters and small-batch roasters from manufacturers including Probat, Ikawa and Diedrich; and 30- and 60-kilo production roasters from Italian manufacturer Brambati.
Located in the world's largest tax-free zone, Jafza, the facility is built to accommodate the transfer of up to 20 million pounds of green coffee annually.
"Dubai is uniquely positioned to serve the significant emerging markets trade corridor of the Middle East, North Africa and South Asia, and well connected to the coffee-producing regions of Africa, China, India, Latin America and South East Asia," DMCC Executive Chairman Ahmed Bin Sulayem said in an announcement of the opening on Monday. "The DMCC Coffee Centre will connect international coffee traders with sophisticated logistics, and a host of value-add services, providing operational excellence to meet growing global demand. Until now, the region simply did not have the capacity, equipment or expertise to facilitate global coffee trade on this scale, and we look forward to seeing the impact of our Centre on the industry going forward."
Nick Brown
Nick Brown is the editor of Daily Coffee News by Roast Magazine.